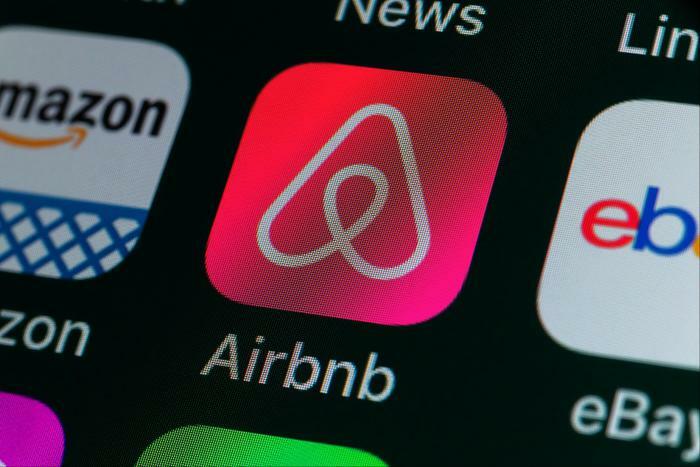 Travelers in the "new normal" are starting to show favoritism toward short-term vacation rentals -- and for good reason. Some vacationers are still wary about being around a hotel lobby full of people and not knowing who's been vaccinated and who hasn't.
Unfortunately, some vacation rental owners have shown a lack of mutual respect for the cautious traveler -- like the tale of an Airbnb host who refused to honor a pandemic-mandated lockdown. 
One of the chief complaints is about exorbitant fees, such as the charges that some hotels are trying to get away with. When one Airbnb host posted a $114 cleaning fee, a Twitterstorm erupted to the tune of 210,000 likes and nearly 24,000 retweets. Unfortunately, it's the sort of problem that the company is continuing to struggle with.
Complaints about guests, hosts, and Airbnb run rampant
The biggest issue with how Airbnb works may be that the company has to trust its hosts to conduct themselves in a professional manner -- one that doesn't stain the company's image and makes the customer feel good about their purchase. However, the company admits that completely vetting hosts is a nearly impossible task.
To be fair, horror stories about guests, hosts, and Airbnb itself have all made their way out into the ether. One ConsumerAffairs reviewer recently found themselves in the middle of crossfire issues that included all three.
"I had a conflict with a host. The guy was big and aggressive. I reported him. The host retaliated against my complaint by posting inflammatory lies about my stay. VERY INFLAMMATORY," wrote Janice of Galveston TX recently.
Janice thought she had a right to file a complaint with Airbnb, but she said the company refused to take her claims seriously. 
"Although I had videotaped evidence that directly refuted the hosts' claims, Airbnb refused to delete the post [despite the fact that] Airbnb has an explicit policy that forbids dishonest claims or bullying posts and states they will be deleted. That was my 4th and last use of their platform. Thank God for American capitalism and competition. Hello Vrbo!"
Airbnb fees can be confusing
To help Airbnb customers gain a better understanding of how the company's fees shake out, ConsumerAffairs contacted two Airbnb pros. Thibault Masson, founder of the vacation rental industry news site Rental Scale-Up, says figuring out all the fees that a consumer may need to pay can be confusing. 
"They are called fees, but they do not go into the same pockets," Masson said. "Maybe the platform could do a better job educating travelers about what each fee is about. It also means that consumers should spend some time learning about this."
For instance, most Airbnb users may have to pay a "service fee" that's taken by Airbnb, a "cleaning fee" that's taken by the host, and a "tax fee"  that's taken by the host per local requirements.
Masson explained that Airbnb takes an average 14.2% guest fee on the total amount of a stay, but consumers need to understand that the company takes a larger service fee depending on how large the rental property is and how long the guest is staying there.
"As people are trading up and using Airbnb to book large houses or for longer stays, the service fee proportionality goes up. It would be the same on Expedia when booking hotels, by the way," he said.
Regarding cleaning fees, the same applies -- the larger the space, the larger the fee. Because of the pandemic, cleaning fees have grown due to updated cleanliness standards.
More factors go into fees than you might think
Kate Shaw, the co-founder of Retreat and an Airbnb "Superhost" -- a program that celebrates and rewards top-rated and experienced hosts -- gave ConsumerAffairs some insight on some of the other factors that go into calculating fees. She said when the guest community pushes back on fees, they often do it without considering the iceberg that lies underneath. 
"The amount of effort that goes into a guests' stay is far more than just leaving a key under a mat. ... On the hosts' side, there are government permits and taxes to be paid. There are countless hours of maintenance crews, housekeeping hours, etc that make a home seem effortlessly accommodating. The fees that are charged and clearly outlined by Airbnb go towards a multitude of areas, all of which come together seamlessly in order to help guests have wonderful experiences."
Shaw points out that most companies mark up their cost of goods by 30%-50%, sometimes more. "If you go out to eat, buy clothing, or get a coffee, the company you are purchasing from has marked what it costs them to purchase the raw goods by at least this percentage," she said. 
Shaw says Airbnb marks up its product by 20% to guests and 3% to hosts, which she considers "reasonable." Still, she thinks Airbnb could certainly improve the negative perception of fees. 
"While Airbnb can clearly lay out where fees are going, guests must do their part in order to understand the necessity of these fees," she said.
Airbnb makes course corrections
After suffering through a flood of consumer complaints, a $1.2 billion loss, a rash of scammers brought on by the pandemic, and a legal settlement over fees, Airbnb recently began a mission to correct things -- hopefully once and for all.
For starters, the company has gone public with how hosts set their prices and cleaning fees, how other fees work, and who is charging the fee (Airbnb or the host). But, more importantly, the company is conducting a comprehensive review of its fees "with the objective of making pricing even more transparent and easy for Hosts and guests to navigate." The company said the team in charge of this process aims to have the review and recommendations in place by December 15.
If that plan comes to fruition, it might be the game-changer that the company's users have been clamoring for. Masson told ConsumerAffairs that Airbnb has already eliminated the commission that it takes from guests on every booking in a lot of countries outside of the U.S. 
"No magic bullet here," Masson said. "In these other countries, the burden of fees has shifted entirely to hosts: They pay a 15% host fee, and guests pay 0%. This is actually what you see on Expedia when booking a hotel. Just as Expedia had to drop its guest fee for hotels years ago, Airbnb could be forced to do the same. Consumers hate additional fees. Hosts may pay more, but they can raise their prices too, as there is no more guest fee on top of their rates."