Find the Best Wine Refrigerator and Cooler Brands

Compare Reviews for Top Wine Refrigerator and Cooler Brands

Danby Wine Coolers
Read 41 Reviews

Danby has been designing and making refrigeration appliances for over 65 years. Based in Montreal, Canada, it offers multiple refrigeration units for entertaining, including different sized wine coolers.

Vinotemp Wine Coolers
Read 14 Reviews

Vinotemp provides customized wine cellars for individuals and businesses that are made in their California-based facility. Budget-conscious consumers can shop Vinotemp's online outlet for discounted items.

Edgestar Wine Cooler
Read 16 Reviews

Edgestar is a marquee brand for Living Direct, Inc. They focus on space-saving and portable solutions for homeowners, and their products are also available for commercial use. Buy your wine cooler directly from Edgestar's website.

Avanti Wine Coolers
Read 37 Reviews

Avanti designs and manufactures a full line of compact, countertop specialty appliances for rooms where space is limited. Its line of wine coolers are designed to maintain proper temperature and showcase wine collections.

Viking Wine Cellars
Read 8 Reviews

Viking has full-size and compact wine cellar options available for consumers. Consumers can customize their wine cellar by choosing their preferred door hinge, finish and optional accessories.

Magic Chef Wine Cooler
Read 14 Reviews

Magic Chef® has been dedicated to simplifying the lives of American consumers since 1929. Their products, including their wine coolers and beverage centers, are available at major retailers nationwide and online.

Avallon Wine Cooler
Read 7 Reviews

Avallon Global designs high-end appliances that are sold at major retailers nationwide. Their wine coolers are built-in and include features such as anti-vibration, UV protective glass and a security lock.

Fisher & Paykel Wine Cabinets
Read Expert Review

Headquartered in Auckland, New Zealand, Fisher and Paykel designs appliances that are distributed to over 50 countries. It was acquired by Haier Group in 2012, allowing it to expand even further.

Kenmore Wine Coolers
Read Expert Review

Kenmore wine cellars feature a compact design that will easily fit on a countertop or wet bar. Their capacity ranges from 16-45 bottles, and they are all backed by a one-year limited warranty. Prices start at about $140.

Whynter Wine Refrigerators
Read Expert Review

With a variety of solutions for wine enthusiasts, Whynter specializes in providing portable and space-saving solutions for homeowners. Their wine refrigerators are available at major retailers across the country.
Features to look for in wine refrigerators and coolers
Zone control
The types of wine you choose to store in your wine refrigerator or cooler will guide your decision when it comes to zone control.
Single temperature zone: If you only store red or white bottles of wine in your wine refrigerator, then a single temperature zone cool will work well for you. These refrigerators can be set to your preferred temperature, ensuring all of your whites or reds are the perfect temperature when you open them.
Dual temperature zones: Dual temperature zone refrigerators are a must for those who store a mix of red and white wine bottles. These types of refrigerators allow you to set one temperature for reds and one for whites, so you can store the wines together and have them the correct temperature when you are ready to drink them. Some wine coolers even have three zone controls.
Size
The amount of space you have for a wine cooler will be a major factor when deciding which one to buy.
Countertop: Countertop units are lightweight and hold 6-18 bottles of wine. These units are made for small spaces and are portable, which can be handy if you anticipate moving your wine refrigerator.
Built-in undercounter: Built-in undercounter units are designed to be built-in underneath your kitchen or bar counter. These are generally compact and can hold anywhere from 12-50 wine bottles.
Full-size: Full-size wine chillers can hold over 100 wine bottles. These units can be either standalone or built-in, and they are designed for businesses and wine enthusiasts.
Cost
Your budget will play a role in which wine refrigerator you choose to buy. While wine refrigerators are, in general, not a cheap purchase, there are ways to reduce your overall cost and still get a good quality wine refrigerator.
Promotions: Many brands run special promotions for their products on their websites, in retail stores and/or through their social media pages. Check frequently to see if your purchase qualifies for a discount or rebate.
Refurbished units: Some retailers refurbish wine refrigerators that have been returned, giving consumers a discounted price on a product that works as good as new but might have a few scratches or dents. If you're budget-conscious, this can be an easy way to save up to a few hundred dollars on a brand new wine refrigerator.
Additional features
There is a wide array of additional features that wine refrigerators can have. Many features are included in certain models, and other features can be custom-ordered.
UV-light protection: If your wine chiller is in a room that frequently receives natural sunlight, then you will want to buy one that has UV-protective glass. UV-rays can cause certain chemicals to breakdown, and it can induce oxidation of other chemicals. This adds up to poor quality wine.
Open door alarms: Some wine chillers and cellars include an alarm that sounds when the door is left open. This can help you save on energy costs and also preserve the integrity of your wine by ensuring it is kept at the appropriate temperature rather than overheating.
Security lock: Those with an extensive wine collection, including businesses, will want a wine cellar with a security lock that prevents intruders from opening your wine cellar.
Anti-vibration system: Compressor units should have some form of anti-vibration system in place to ensure your wine ages correctly. This is especially important for winemakers and wine enthusiasts who purposely buy wine before it has had enough time to age.
Type of wine stored
The type of wine you store will impact the temperature you set your wine refrigerator to. If you frequently drink whites, reds and/or sparkling wines, you will want to invest in a dual-temperature controlled wine chiller.
Reds: Many people mistakenly believe red wine should be served at room temperature, but the fact is that reds should be served slightly chilled, at 60-70 degrees.
Whites and rosés: White wines and rosés should be served cold, at 45-60 degrees.
Sparkling/bubbly wine: Sparkling wine should be served ice cold, at 40-50 degrees. However, the high pressure that sparkling wines are under can lead to a messy explosion in your wine chiller. Make sure to only chill your sparkling wine for a few hours before your event, and store it unopened at room temperature until the day of your event.
Cooling system
The electrical unit that cools the air inside wine coolers will affect the size of the cooler and the amount of noise it makes. This feature may be especially important for those who want a larger unit and/or make their own wine.
Thermoelectric units: Thermoelectric units are quieter than compressor units, which can be a plus for homeowners who live in a small space. They are also more energy-efficient, and they don't vibrate naturally. However, they are only available as small units since thermoelectric cooling is not nearly as powerful as compressor cooling. This type of cooling is also not ideal in warm environments.
Compressor units: Most wine refrigerators use compressor cooling, which is more powerful than thermoelectric cooling. Larger units can stay cool with compressor cooling, even when the air outside of the unit is warm or even hot. One drawback to compressor cooling is that it is louder than thermoelectric cooling. It can also vibrate, so you may want to look for a unit with an anti-vibration gasket.
What are different types of wine refrigeration systems?
Wine chillers
Wine chillers are designed exclusively to hold wine bottles. Their temperature range is made for wine, and they might even have automatic temperature controls for white or red wine. These units generally accommodate wine bottles that are laying on their side, although some have capacity for standing wine bottles.
Wine cellars
Wine cellars can range in size from cabinet-size to an entire room. They are not automatically cooled, so you will need to install the right cooling unit into your wine cellar to ensure that your wine is always at the right temperature. Wine cellars are found in hotels, casinos, restaurants, bars and homes.
Wine kegs
Wine kegs are ideal for bars and restaurants, although homeowners who frequently entertain, make wine and/or are avid wine drinkers may find them to be an acceptable alternative to traditional wine refrigerators. These units are available with one or two taps, and they are eco-friendly since they eliminate the need for bottles and corks.
Beverage centers
Unlike wine cellars, beverage centers are made for holding a variety of drinks, not just wine. Consumers can use beverage centers to store cans, beer bottles and wine bottles.
Who would benefit from wine refrigerators and coolers?
Wine enthusiasts
Wine enthusiasts are people who enjoy collecting, drinking and sharing wine. They likely have established favorites when it comes to white or red wines, and they will want a full-size unit that can hold all of the wine they collect.
Small home dwellers
Those who live in a small home, including an apartment or condo, will appreciate the space-saving features of a countertop or built-in under-the-counter unit.
Restaurants/bars
Restaurants and bars that want an attractive presentation for their wine collection will want a customized wine cellar. They may also find that they can save money by investing in a wine keg rather than buying their wine by the bottle.
Offices
Offices that host events and/or allow their employees to enjoy a glass of wine now and then can benefit from a wine refrigerator that will keep the wine separate from employee lunches. Depending on the size of the office, they may want anywhere from a small countertop unit to a full-size wine cellar.
Frequent entertainers
People who frequently have guests over will want a wine chiller that is large enough to accommodate their wine selection. They will likely want a dual-temperature controlled unit so they can have both whites and reds on-hand at all times.
Wine makers (anti-vibration)
Hobbyists who make wine will want a wine refrigerator to store their wine while it ages. They will want to find a wine chiller that has an anti-vibration mechanism to ensure their wine isn't disrupted as it ages.
Thank you, you have successfully subscribed to our newsletter!
We value your privacy. Unsubscribe easily.
What do the experts have to say about different wine refrigerators and coolers?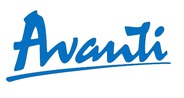 Avanti sells a variety of refrigeration units, including apartment-sized refrigerators, upright and chest freezers, water dispensers, beverage coolers and wine chillers. Their wine chillers hold between 12 and 160 bottles of wine.
Read More

Danby has been providing cooling solutions for homeowners for over 65 years. Their wine coolers allow homeowners to keep between 17 and 50 beverages chilled without taking up valuable space in their refrigerators.
Read More

A brand of the Haier Group since 2012, Fisher & Paykel has been designing products since 1934. They started operating in New Zealand and currently operate in over 50 countries worldwide.  They have manufacturing facilities in China, New Zealand, Thailand, Mexico and Italy.
Experience centers: Get a hands-on demonstration of how Fisher & Paykel systems work by visiting one of their experience centers, located in select cities around the world. If you aren't near an experience center, you can take a virtual tour on their website.
Promotions: Check Fisher & Paykel's website to see if you qualify for any promotions. They frequently offer discounts when you buy two or more of their products at a time, which can be helpful if you are looking into buying another appliance in addition to your wine cabinet.
Book a service online: Call or go online to book a service appointment for your Fisher & Paykel appliance. The online form can be used whether or not your appliance is still under warranty.
UV tempered glass: Fisher & Paykel wine cabinets have UV tempered glass, which minimizes your wine's exposure to sunlight, which can hinder the quality of your wine over time.
Designed to match other kitchen appliances: Fisher & Paykel's wine cabinets are designed specifically to match their other kitchen appliances, making it easy for consumers to outfit their whole kitchen with Fisher & Paykel products.
Best for: Fisher & Paykel wine cabinets are best for wine enthusiasts.

Viking has been part of The Middleby Corporation since 2013. They make and sell a variety of kitchen appliances, including ranges, cooktops, ovens, ventilator systems, refrigerators, dishwashers, cookware and wine cellars.
Read More

Kenmore has been a trusted household name since the mid-twentieth century, manufacturing appliances that improve household efficiency. Their wine cellars are ideal for small spaces, with capacities ranging from 16-45 bottles. They also sell a 4.6 cubic feet beverage center, which can hold wine bottles, beer cans and beer bottles.
Compact design: Kenmore's lineup of wine chillers and beverage centers features compact designs, which are ideal for small spaces such as a countertop, living room or wet bar.
Door alarm: A door alarm sounds whenever the 45 bottle wine cellar door is left open, saving you money and maintaining the quality of the beverages stored inside.
Warranty: Your Kenmore wine cellar comes with a one-year limited warranty, which covers all defects in material and workmanship.
Shop your way rewards: Consumers who frequently shop for Kenmore or Sears brand products can earn Shop your way rewards with the purchase of a Kenmore wine cellar or beverage center.
See in person or buy online: Kenmore products are all available at Sears, so you can easily see their selection of wine cellars in person by visiting your local Sears store. You can also shop online and get free shipping on orders that cost more than $35.
Best for: Kenmore wine coolers are best for small space dwellers.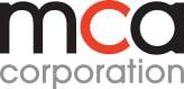 Magic Chef® has been offering homeowners kitchen appliances that are easy-to-use since 1929. They are a brand of MCA Corporation, and their wine and beverage coolers offer consumers a stylish way to entertain and store their canned and bottled beverages.
Read More

Avallon Global develops luxury residential appliances, including wine and beverage coolers, refrigerators and air conditioners. They are headquartered in West Lake Hills, Texas.
Read More

A marquee brand for Living Direct, Inc., Edgestar's products are designed specifically for small spaces and portable use. Their wine coolers are available as built-in or freestanding, and they also sell wine kegs with single or dual taps.
Read More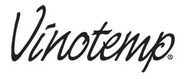 Vinotemp International has been distributing wine cellars around the world since 1985. They offer consumers custom-made wine cabinets that are built to order and handmade in the company's Southern California manufacturing facility.
Read More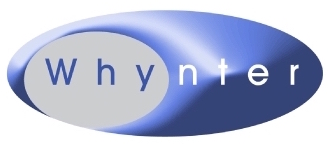 Whynter, LLC was founded in 2002. They design cooling products that are optimized for small spaces and portability, including air conditioners, portable freezers, ice cream makers, ice makers and wine coolers.
Built-in wine and standalone refrigerators: Whynter offers both built-in and standalone wine refrigerator options. Many of their refrigerators can be either built-in or standalone, giving you flexibility when purchasing.
Wine and cheese center: Whynter's freestanding Fromagerator is a wine and cheese center that has dual temperature control and capacity for up to 18 wine bottles. It can also store a wide variety of cheeses, and it even has a customized serving-board for convenient slicing and serving of cheeses.
Availability: Find Whynter wine refrigerators at major retailers in-store and online, including Amazon.com, BestBuy and Walmart.
Online user's manual: Instead of searching for your owner's manual, simply download the instruction manual for your Whynter wine refrigerator from their website.
Warranty: Enjoy a one-year limited warranty when you purchase a brand new Whynter wine refrigerator.
Best for: Whynter wine refrigerators are best for frequent entertainers and small home dwellers.
Disclaimer
Information in this guide is general in nature and is intended for informational purposes only; it is not legal, health, investment or tax advice. ConsumerAffairs.com makes no representation as to the accuracy of the information provided and assumes no liability for any damages or loss arising from its use.