Consumer Complaints and Reviews

Keeps freezing up. Had repair 4 times and now the company has no one to service it. My dryer just went out and it is only 2 yrs old and same thing - no one to repair it and the motor has a 10 yr warranty. Crappy customer service! They just keep telling me someone will call with accommodations. In the meantime I have lost tons of food and been without a dryer for 2 weeks. Not sure why Lowe's and Best Buy still sell these products when there is no one to service them while they are under warranty. So frustrated!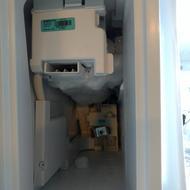 My 28 cf Samsung French door refrigerator with ice and water in the door has been acting up AGAIN. It was fine for the first year, then the bottom of the icemaker (above the ice bin) started frosting over. Luckily I had used Discover who honored their free year of extended warranty. The repairman replaced the control unit and said the problem had to do with the heater of the icemaker that heats the ice to let it release. $400 but Discover sent me a check. The problem started to reoccur several months later and now, 10 months later the icemaker is once again not dropping ice because it is blocked by frost. The ice is not as hard as it should be and I get water out of the icemaker before I get ice. The fridge is set at 35, but is 40 on a thermometer.
I called the same repair place. Only a 90-day warranty on the part. They aren't doing Samsung (or LG) anymore. The parts take too long to come in and they get too many callbacks. Great. It was a good repairman, now I'll be at the mercy of the schmucks that Samsung sends. There should be a class action suit. The mfg has a duty to produce a product that performs the function is it meant to do. It's call warranty of merchantability I think. Sony got sued once for larger screen TV's that failed in less than 4 years and they did an extended warranty for those sets. I think this fridge could be the same.

Discovered ice machine was not working properly on newly delivered refrigerator the first day in use. Contacted warranty division for repair and promised contact with 48 hrs. After 2 days without contact and again called warranty service. They reassigned repair ticket to another company. After another 4 days without contact I again called warranty division and was issued a new repair ticket number to yet another repair company. Was contacted by Samsung Tracking Service to check status of repair. Upon hearing that no contact had yet been made by repair company. Tracking Services said they would expedite repair order.
After another 7 days without any other repair contact I contacted retailer (Home Depot) for return/refund. After hearing my story, agent put me on hold while she contacted assigned repair company who informed her that they had no record of repair ticket. She reissued ticket (under same number) and promised a quick contact from them. Ironically, a few hours later I was again contacted by Tracking Service inquiring as to the status of my repair. In our discussion she informed me that her records showed that the repair company had indeed received the repair ticket in the initial transmission and offered to put my case into the Samsung Resolution Department for review. As they were Samsung and has hired the (non-responsive) repair companies in question, I asked her to contact them to expedite. She proceeded to inform me that she was unable to contact their repair company on my behalf.
I fail to understand what Samsung's definition of Customer Service could possibly be. They know there's a problem with your brand new Samsung Large Appliance. They know there are multiple failures (3) in their repair chain, they continue to ask you how is your repair going, but they refuse to actually "step-in" and take charge to resolve the problem. Instead, leaving their consumer to contend with the (obvious) dregs of the appliance repair world that they've chosen to repair their products. Guess with everything in the recent news regarding Samsung guess I should be happy that my refrigerator hasn't blown up yet. The LAST Samsung product that will ever enter my home. Buyer beware!

Just purchased less than one year ago. After 3 months the freezer frosts my things so badly I can't identify what is what. Then the ice maker stops making ice from time to time. I called and they sent out a service guy. He said it was normal. I accepted that but then it got worse. I called Samsung cust. service and sent them pictures. They said I would be able to get a replacement fridge. They gave me a reference number to give to Best Buy. I did that and Best Buy said the number did not work. Whatever that meant. Since then I have called every month for 5 months and they always give me a bogus number. Yesterday I called again and they said I would be getting a call from their executive customer service center within the hour with a correct number. I never heard from them. Samsung has lied and lied to me and given me the runaround. I will never buy a Samsung product again.

After 7 months of having a new Samsung refrigerator in black stainless the finish began chipping. When I called Samsung they said it was not covered under warranty. Agreed, but this should not be a conversation I had to have. They are not willing to stand by their product or their customers. They told me I could pay to have it repaired. Will never buy Samsung again!!!
How do I know I can trust these reviews about Samsung Computers and Monitors?
637,576 reviews on ConsumerAffairs are verified.
We require contact information to ensure our reviewers are real.
We use intelligent software that helps us maintain the integrity of reviews.
Our moderators read all reviews to verify quality and helpfulness.
For more information about reviews on ConsumerAffairs.com please visit our FAQ.

We had purchased a Samsung fridge with bottom mount freezer. After the first year it started leaking water, there was no ice or water maker, the digital display started malfunctioning and huge ice build up in freezer bottom. Called about it, nobody would do anything for me. Emailed a few times and responded with an automatic response talking about my dishwasher, when I emailed about my fridge. Very disappointed with customer service, and the quality of their appliances.

We bought this fridge in 10/2008 when we remodeled our kitchen. The valve has been leaking a while according to the insurance adjuster who denied our claim because of the length of time it leaked and because the valve is defective we are now looking at having to replace valve, floor 2 cabinets and some subfloor. We bought this appliance knowing it would be great. We have many Samsung items and like the quality. But we are disappointed that this happened. We are struggling with life as it is my husband was diagnosed with Arachnoiditis in 2014 and had to go on disability. In June 2016 he had a brain stem stroke and I had to quit work to care for him 24/7. So coming up with the money to repair this while leaving off of disability will be rough. But I don't want my fridge to fall thru the floor. Help is needed, requested and prayed for.

We bought a Samsung RF26J7500SR 3 door refrig eleven months ago. WHAT A POS. The refrig compartment fan system keeps freezing up (repairman said it's an inherent design error! ), preventing it from staying cold. We threw out everything inside on Labor day as all the food spoiled waiting the 12 days for the repairman. Then I was told we had to reschedule since the refrig needed to be unplugged for 48 hours for all the internal ice covering the fan blades to melt. On the return visit days later parts were replaced and a factory anti-freezing kit installed.
Now, two months later, the fridge is full of Thanksgiving leftovers and it's warm inside again, seems like the same problem. Samsung customer service can only confirm it's broken, gave me the number of a local repair guy that will fix it under warranty. I assume the repairman will give me an appointment 12 days from when they call me back, which was how long it took for them to come to the house for the first repair!!! Looks like we will throw out everything again. What a joke. I will have to take another vacation day to wait for the repairman. Anyone who buys a Samsung refrigerator needs their head examined!!! I will never ever buy another Samsung appliance of any kind.

I bought a whole 4 piece Samsung kitchen appliance set which the oven element burnt out. Samsung didn't have any suggestions. I had it fixed. Samsung was no help. Now a few months later today being thanksgiving the fridge RS25J500D stopped cooling. Come to find out it lost all its refrigerant. I call them up. They dummy up again. Now I have to figure out if I'm going to get it repaired. I'm not rich. I paid $3800.00 for the 4 pieces. I would never ever in this lifetime recommend Samsung products or purchase them. They don't care and they don't back up their product. So that's my story. I hope they go out of business. I work hard for my money. I am so pissed off right now.

Got fridge delivered and moved it in two weeks later due to remodel. No ice. Called service center again and again and each time given instructions on resetting the thing. Nothing. Then finally got service ticket and supposed to get call. No call. Called Samsung back. Said allow 48 hours for the call. 72 hours - no call. Still waiting on call. Samsung confirms ticket number and contact information. Service people on the phone treat you like an idiot. One guaranteed me that changing the temperature on the ice maker would solve the problem. Another told me the wires on top of the door hinges were the problem. Reset the icemaker about ten times. Water in the door is fine. Another one said it was not getting water. There is only one water supply line. Another said maybe the unit is not level. What bull that was. Nothing works.

Purchased: August 2015. Samsung side by side with dual cooling, ice maker, high end. Best Buy is promoting these with a vengeance. Within two months of purchase, I called because compressor was making hard rattling noise. "Yeah, they do that," said the technician. Called a second time about 6 weeks later because noise did not improve, only got worse. "Yeah, they are loud aren't they," said the technician, "but it is cooling, right?" Fast forward to October, 2016. This refrigerator can be described as: 1) "Ready to launch", 2) "A Mack Truck idling in my kitchen", 3) "a flat head V-8 without oil" - Granted, these are hyperbole, but the point is, this is a refrigerator guys, not a power tool. Not only exceptionally loud but the thing runs constantly.
I know all new refrigerators are low watt, run a long time efficient just like my prior 18 year old Kenmore, but just about every morning after it has been sitting there with the door closed for 7 hours, it is cranking away, seemingly at its loudest. So I called Best Buy because I bought the 5 year warranty. No problem, we will send someone out right away. Guy shows up, "Yeah, terribly noisy, we'll put in for a new compressor." Wow, that is great! Then there was this huge mess up between the Best Buy/Geek Squad hand-off to the people that were going to actually do the work. Two weeks later, technician shows up 10 days late. "That's the noise they make nowadays, yep. If your refrigerator was behind a cabinet, you would not hear all that noise, besides, today's units run at a higher speed." What a bunch of silly excuses. The guy left saying, "It is what it is." I say, "Samsung has a problem. The noise is not to be tolerated."
At this point I am going to see if I can trade this thing out for something else. Noise=loss of energy. I would love to put an amp meter on this for a period of time and see what energy levels this thing is really consuming. After this review, I am going to upload a video of this rickety mess on YouTube, write a bunch of friend and see if it will go viral. Back in August of 2015, all I wanted was a refrigerator that does not dominate my space, it is that bad, it is very annoying, unnecessarily so. Other than that, it is a nice unit and everything else works just fine. In fact, sometimes, but not always, it does run quietly. It is capable of running quietly, they just have a problem with it being noisy most of the time.

My fridge is only a little over a yr old and ice maker has gone out and cannot adjust freezer temperature. Everything is frozen solid! And when I changed water filter, water came out and flooded kitchen. Cost to repair is about $500. 00. I'll NEVER buy a Samsung product again--buyers beware.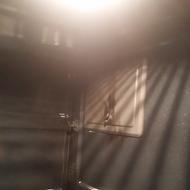 We recently put an entire modern kitchen and addition on our home. At that point given we had for many years used Samsung we upgraded the white GE appliances to Samsung in our home as they were here when we bought it. We bought a new French door bottom drawer freezer fridge, pretty much top of the line at Home Depot. We bought the matching microwave model #ME21H705MQS/AC, and lastly also the matching stove with convection, steam cleaning. The fridge was delivered first and it would not shut off and was very loud to a point were it interrupted conversations. After following their processes and after the technician came and he agreed something was very wrong, we had to them go through their executive center who literally after 20 minutes told they would sent our request for this 4 day old fridge to their engineering department to see if we qualified to have to returned.
Home Depot were totally disconnected from this process. They told us they did not accept returns only repairs. We told them and Samsung should their technician who acknowledge this brand new fridge had significant issues and after the so-called executive center began by telling they would promptly resolve our issue. We told their executive center should their decision be to contradict their field technician and not replace and or return it we would seek legal counsel. They called later saying Samsung would return to Samsung. That process has taken 3 weeks since and the unit has been returned back and we await a refund. Think of the logistics involved in such a key appliance as a fridge and not just the food but having two in the house at the same time. We still do not have our refund.
Friday night my wife decided make popcorn for the first time as we are only at this home on weekends in our now month old over the range microwave. With seconds she was screaming as it was on fire with flames shooting out of the side panel on the right hand side. It filled our new kitchen with disgusting white thick terrible smelling smoke. We called Home Depot and again the nightmare starts all over with chasing out tails. In various conversations with service people they tells us there are silent recalls. We are not sure about that but in any case why are they shipping products that can cause fires?Google how often this happens!
I should have mentioned we have been asking to speak to a Samsung manager since this beginning with no feedback. Why should we keep the stove now??? Had we done our research this would not have happened. It is shame our home has been filled with Samsung products till this series of issues but never again!

The ice maker is a standard size and tends to produce ice adequately. HOWEVER, BE WARNED that Samsung ice makers are very poor quality. They tend to dispense crushed ice even when you don't want it. They definitely dispense broken bits of cubes constantly. I have contacted Samsung about this issue and their attitude is "well, that's just the way it is, too bad". It's a shame that a $3,000 refrigerator comes with such an inferior ice maker and even a bigger shame that Samsung thinks it's okay to sell you a fridge that spits ice in your floor every time you use it. Their customer service department said that if they send a technician out to look at it they will bill me because they don't consider this a defect. Huh?? Be informed before you buy a Samsung product.

Bought the brand new RF22K9581SR refrigerator with the computer panel in the door. Paid over $5,000.00 for it and I have never seen anything that scratches so easily. It is a beautiful refrigerator but even the glass pressing against the water dispenser lever scratches it. Shows all traces of fingerprints. You would think for an appliances that costs over $5,000.00 they would pay attention to that. I called Samsung and the agent did not even care.

In July 2016, I purchased a $3000 Samsung Refrigerator. It was noisy from the start and still is. I bought it from Home Depot who blames Samsung. Samsung blames Home Depot. More than 4 months later and 3 service companies, it still isn't repaired. I will never buy another Samsung product let alone a refrigerator or God help me Galaxy phone. All they had to do is replace my unit but they are too cheap to do so. YOU HAVE BEEN WARNED!

I am not one to write product reviews but am so disappointed with my Samsung refrigerator. We bought our French Door Samsung refrigerator 2 years ago from Home Depot when we built our home. I loved it!!! Then about 3 months ago the refrigerator showed problems with cooling and the lowest temp we could maintain was 44 degrees and often cooled at 46. We had a Samsung certified tech come out and work on the refrigerator and he found coolant leaking. After a call to Samsung, Samsung told the tech the refrigerator could not be fixed. Now we are waiting Samsung's final decision as to what will be done. With Thanksgiving next week looks like I will be out buying a new refrigerator and it will NOT NOT NOT be a Samsung.

Samsung has got to be the WORST appliance manufacturer. We purchased all Samsung appliances, after our kitchen remodel. To date, we have had to replace the microwave, and now have to buy a new refrigerator. Both broke months after warranty.

I bought the Samsung French door, stainless steel refrigerator 2 years ago. It makes really loud noise and the ice machine ices over and we have to scrape ice dams weekly to get some ice. It doesn't deserve 1 star.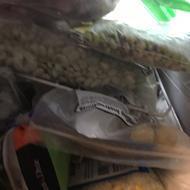 I hope you all do not consider purchasing Samsung products. We purchased a dishwasher, refrigerator, and microwave in August 2015 from Home Depot. Recently the shelves in our freezer Model # RS25J500DSR/AA are falling from the guides. The shelves are not overloaded. Called Samsung... No help, said it was out of warranty. Asked me to call parts dept. I did and received the SAME SHELF!!! How in this world can I be the only one with a defective freezer shelf??? PURCHASE ANOTHER BRAND...

Samsung Refrigerator RF4287HA. I am so upset with my refrigerator. My husband and I had our LG refrigerator, which was purchased in 2010, replaced with the Samsung one after we noticed that the inside cabinet was cracking all across the unit. We reviewed the reviews at the time the Samsung fridge was considered... We found great reviews...however, our experience has been nothing but. Our ice maker sticks and has water dripping off of the back, causing it to freeze over, the left side freezer door keeps freezing over with water causing it not to stick to the unit upon closing. We have had the back freezer wall unit replaced, the freezer door rubber replaced, the ice maker parts replaced, and guess what? It is still experiencing the same issues.
I am at my wits end right now. I am currently on the phone with Samsung again...waiting for customer service... Guess I will be waiting for another hour for someone to come to the line. I am frustrated because a unit this expensive should not have this many problems this soon. I thought Samsung was a good product but I may have to reconsider this thought. Repairmen are aggravated and so is my husband. Why are these units freezing up? I just don't understand this!!!
Oh wait... I almost forgot... the snack drawer control panel had to be replaced right after I received the unit and the doors have not closed properly since about that same time as well. I called Samsung about this problem, and they said that it should close properly and that they could not tell me why it was not doing so. A repairman came out and said that screws were missing. Called them back to asked for the screws to be sent to me. They wanted to charge me and said shortly thereafter, that they could not tell me which screws were missing. I needed to tell them information so that they could find out from a third party manufacturer... and yes, I am still on hold for a representative to come on the line. I am beyond done with this company... first it was their phones, then their washers, now the refrigerators and after all this typing, they just hung up the phone on me... Go figure!

Unfortunate, I had a very bad experience with my Samsung refrigerator that I purchased in Best Buy, 5 months ago. The First 3 months it worked perfectly, but after that, it started to do a terrible noise. Is like you have a truck inside the house. I called for a service and they came. At First the guy said, that it was the condenser. Then, he started to move the refrigerator back and forward, adjust some nuts in the back and left. The noise was better for almost a week. But it came back. When I called, I had to stay in the phone about 30 minutes, and the guy who took my service request, and was ready to send me somebody, suddenly said that I have to send a video with the noise, because it is a NORMAL noise.
At the end, he didn't give me a service number and just sent me an email with the website address, meaning he won't take care of me. I will have to go online and do it! I am so upset. Last night I have to close my bedroom's door, so I can sleep. I cannot have a nice dinner in my kitchen or dining room because the NORMAL noise of my refrigerator.

Will never purchase another Samsung anything. Purchased 28 cu ft refrigerator year and half ago. Problems w/ the ice maker from the day I purchased. Same as other customers - ice maker noisy and would freeze up. You call Samsung and they walk you through everything you have already done and then refer you to another number that will get back to you. When they do they leave a message to call back to the original number. Called again and was told I'd be referred to an authorized repair dealer. Then notified 3 days later that there was none in my area. I did some searching and found one who stated they were. They came out the next day and found the problem (definitely Warranty) but fridge was over year old. I had been dealing with this problem since I purchased it and was told noise was normal.
Took about 39 min for technician to discover the ice maker was assembled incorrectly from the factory. He reassembled it and put it back in and the ice maker has been working well (it's terribly slow) for 4 days now. No knocking and loud noises. Interesting that he figured it out and Samsung didn't have a clue. Apparently they have been installed in the factory incorrectly. I'll gladly join a class action suit against them! Samsung doesn't seem to care about the consumer at all. Samsung Blue Ray DVD player just quit after approximately a year. Had been a gift from our daughter. I love the fridge when it works but am very worried reading other complaints. Ice maker was terrible until technician from Back Canyon City (small town north Phoenix) came to the rescue. Thank you Jeremy of Accredited Appliance.

Samsung RF32FMQDBSR fridge won't cool, freezer fine - Paid over 3K for good looking fridge. We had a $300 fridge for 16 years that kept our food and beverages cold without a single problem, so I did not think it possible for a refrigerator to not do the very things it exists to do. But Samsung cracked that nut. Ice maker immediately made ice dam at back of drawer and froze the ice bucket in place. 5+ service calls on a brand-new fridge, never got it working. Tech said we could keep trying but it was a design flaw. Used cardboard and duct tape to seal it off.
After almost 2 years fridge stopped cooling. Warm beer and spoiling milk and food. Temp on the door reads 34 degrees. Bought thermometer, steady 50 degrees. Tried all the fixes I could find online, no effect. Service call, cleaned compressor area. No effect. Read reviews: sounds like it's a problem with coolant leak of the R600 coolant (2 different kinds of coolant for the 2 fridge compressors) which isn't sold in the US and is highly flammable, and will leak out again even if I replace it with the other coolant called R134A. Finding and fixing the leak means tearing out the guts.
Fridge is so new and so expensive I'm tempted to try to fix it. But I reviewed many posts -- it would be good money after bad. Looking for a free fridge on Craigslist. Consumer Reports highly recommended this fridge when I bought it. But it is a complete POS. Don't buy a Samsung anything. Their fridges don't refrigerate and their phones explode.

Purchased a french door model in 13 that has worked great. Never missed a beat, no complaints. Based on this success bought another more expensive with cold door in Nov 15. Last week which is early Nov 16 the center drawer control panel failed to respond to input. Samsung did send an authorized tech out that diagnosed the issue and had to replace the entire drawer which is currently on order. That is a big fail to me. Replacing an entire drawer vs the panel is poor design and worse poor reliability. This refrigerator has hardly been used.
Had I known what the reliability was of this product I would have either purchased an extended warranty which you cannot do with Samsung after the purchase or purchased another brand. I am now stuck with the knowledge that if something fails it will be expensive to fix and no way to lessen the pain with an extended warranty. Buyer beware. I purchased my 2nd Samsung refrigerator based on how great the first one has treated me...

I will never buy a SAMSUNG appliance ever again. I purchased a refrigerator. So I wound up with a lemon. I have spoken to at least 6 or 7 different people the ones that have not resolved any of my issues with the fridge...I even asked to speak to a supervisor and they told me that there was no one available. My freezer was making a horrible sound and the refrigerator part is not cooling properly. I keep getting a run around and no one can give me a straight answer. It is horrible. I paid over a $1,000 for this not even a year ago. They are liars and rude and their customer service people don't know what the hell they're doing. I hate them very BAD BAD BAD!!! EXPERIENCE I'VE HAD TO SEEK ANOTHER COMPANY LIKE SEARS TO COME TRY TO FIX THIS JUNK refrigerator. Let's see if they could fix it!!!

My wife and I purchased a new 4 door Samsung refrigerator from Home Depot. Upon it being delivered we noticed that the water on the door came out very slowly. We contacted Samsung over and over again. They told us an authorized service provider Precision TV would come over. They promised to come and just failed to show up. I fixed it myself and then contacted corporate, for reimbursement. They told me that after 2 months of being patient I should have let their provider fix it. (The ones that never showed up).

I also have been disappointed with their product. The icemaker always freezes up. When you call them they tell you to find a Samsung dealer to repair it. The first time it had a broken seal, but it was under warranty. The next two times, it was fixed for approximately two months. Now it doesn't work at all. I will never buy another product from them again. This refrigerator was expensive.

We purchased model #RF263BEAEBC and immediately had problems with the ice maker. It would leak water every time we used it and the ice would come out soft and mostly broken. After 5 service calls and a complete ice maker replacement during the 1 year MFG warranty, Samsung said there is nothing else they can do and left us with the same problem. Now the refrigerator is 1 year and 8 months old and is very noisy when it comes on and the ice maker problems are still there. I will never buy another Samsung product again. They DO NOT stand behind their product and make things right!

I have never been as disgusted as I am with Samsung appliances. I purchased a new stove and refrigerator about four years ago. It is now time for me to replace both appliances as they are falling apart and do not work properly. I have called Samsung customer service several different occasions. They are not helpful. You're on hold for 20 minutes to be told "you need to call another number." I feel as though they should stick to making stereos and televisions. That's all they're good for. I will never the rest of my life purchase another Samsung product period!

ConsumerAffairs Research Team
The ConsumerAffairs Research Team believes everyone deserves to make smart decisions. We aim to provide readers with the most up-to-date information available about today's consumer products and services.
Samsung is a Korean appliance company known for creating a wide range of electronics and home appliances. The company, based in Seoul, Korea, was founded in 1938.
Technology: Samsung offers wi-fi connected refrigerators, letting users keep track of fridge contents and settings remotely.
Color options: The company sells refrigerators in a selection of colors, including stainless steel, platinum, white, black and more. These options let customers choose a refrigerator color that matches their kitchen.
Additional features: Samsung's refrigerators come with many additional features, like water filters, a showcase door and more.
Warranties: Customers have the option of purchasing extended warranties to cover damage or necessary repairs over the life of the item.
Sleek design: Samsung has a reputation for sleek, contemporary refrigerators that offer a modern, clean aesthetic.
Best for Homeowners looking for high-quality, high-tech refrigeration devices, and college students in need of small, affordable mini-refrigerators.
Samsung Refrigerator Company Profile
Company Name:

Samsung Computers and Monitors

Year Founded:

1938

Country:

Korea Sout

Website:

http://www.samsung.com/