Consumer Complaints and Reviews

We purchase appliance CSCP5UGX in 2009. The icemaker has broken 3 times. We have replaced the left slide rack for the ice bin three times now (last time in 10/11/16) and it continues to break. It is very poorly made.

Bought brand new from LOWE'S less than 3 months. Freezer stopped making ice because temp cannot be regulated. Tech came out and ordered part which took over a week. On the tech's suggestion, "Return this fridge right away." Unfortunately, I did not buy the extended warranty or I would have return this junk to LOWE'S. I choose to buy an American product which I assume would function as it should. Boy, was I wrong! Tech came out on Friday, claimed it's repaired. His computer conveniently broke and he could not give me documentation claiming the repair was completed. GE stated that the fridge should be working perfectly in 24 hours. Since then the refrigerator and freezer stopped working and the temperature is now 67 causing everything to spoil. Of course GE treats its customer as liars so they will only reimburse customers 100 dollars for food.
Their customer service is absolutely helpless and uncaring, not to mention their upper level management whose only concern is to save GE a buck. After 24 hours I tried to inform them that the problem has worsened but the customer service was closed. I went online to schedule repair but have a 'schedule service error' so I have to wait to call them at 8 am on Easter Sunday. Everything I prepared for Easter dinner has gone bad! I am at my wits end with these people. The unfortunate thing is I also bought a new dishwasher, microwave and range from GE. All I want is a working product from GE. My advice to GE continue making airplane engines, get out of the appliance business!

Bought a new GE Profile refrigerator in July, 2016. Worst appliance I have ever owned. Have had 3 service calls since and it is still not properly working. Major Problems: Repeatedly freezes food in the refrigerator section, requiring us to throw out frozen produce. Topmost freezer drawer consistently falls out of his side guides and cannot be closed. This requires us to disassemble and re-assemble the freezer compartment, allowing our frozen food to defrost in the process. The ice maker expels ice with enough force to shatter our fine glassware.
Despite repeated complaints to customer service and two previous ineffective fixes to software, today they sent an independent appliance servicer who arrived without any way of checking the software - he simply stuck his hand in the fridge to check the temperature and said it "felt OK". I am beyond frustrated and have scheduled another service call for next week. If that does not fix the problems, I am taking GE to small claims court to get my money back.

Do not ever trust what the service representative says. I requested service on my ice maker. The repair person came, spent 2 minutes, said he could not service the ice maker and left. He said he would NOT charge me for the visit. I received a bill. I called customer service and they called him -- and he said that since he entered my home I had to pay for the visit. I will never trust them again. Never ask them to make a service call!!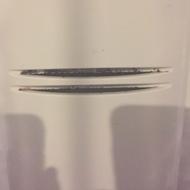 I had a GE repair person come and take a look because the water dispenser stopped working. I also had been noticing leaking in the fridge and a black substance that we kept on cleaning but did not realize it was black mold. My issues were the same as the others--control board went out--ice maker did not work. Constant repairs. However, the amount of Black mold on the inside of the fridge in places you can not see is appalling. The refrigerator is faulty (AND GE KNOWS)--the fan breaks and it does not cool properly. It is a severe health hazard for everyone. Please, if you are experiencing this something must be done.
Although we have cleaned out the refrigerator in preparation for an $800.00 repair prior to reading all of the reviews about this issue on the internet, you can still see the mold inside of the fridge. If you have this fridge--please take a look. Something must be done to prevent people from getting sick. GE is aware of this issue as seen by their response and they are doing NOTHING. Please respond to this board if you are experiencing the same issue. By the way: they stopped manufacturing this model.
How do I know I can trust these reviews about GE Washing Machines?
765,036 reviews on ConsumerAffairs are verified.
We require contact information to ensure our reviewers are real.
We use intelligent software that helps us maintain the integrity of reviews.
Our moderators read all reviews to verify quality and helpfulness.
For more information about reviews on ConsumerAffairs.com please visit our FAQ.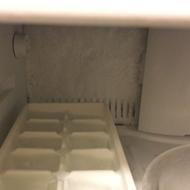 GE Refrigerator Gts16dthbb. Purchased 12/20/16. Slowly stopped keeping food cold. Now at 52 degrees which is unsafe. Freezer has heavy frost on the back wall and door area. The refrigerator runs nonstop. The noise is so loud I can hear it two rooms away. 3 months old and it has a repair guy coming in two days. Meanwhile my food is in a cooler!!! Wish I bought a non-American refrigerator! They ran better, quieter and lasted.

I had purchased a G.E. Profile French Door fridge with freezer in bottom. Approximately $3,000.00. I have the fridge about 60 days and it started making noise, appeared compressed was bad or over working. Called G.E.-sent someone to replace. That person said this one is getting crushed, not sold or rebuilt. 2 years later, replaced with PFE28RSHFSS model. Series number is HF501219. And this one is doing the exact same thing. Freezer is working, ice maker is working, Fridge isn't working-2 times I've replaced food contents in 2 years-Compressor is banging (the people on the phone could hear it) the lower part of the fridge is freezing the vegetables (last time was making ice there-this one most likely will too as it's doing the same thing).
Called G.E. today 4/03/2017 said can't get anyone out for 14 days. Ask if I had insurance/extended Warranty. I ask if I should have to have for the 2nd fridge in 2 years? Should 2 brand new $3,000.00 refrigerators get me through 2 years? Frustrating and ridiculous.

Purchased a GE Cafe Series refrigerator in September 2013. By early 2017 the water dispenser stopped working, next the device that controls the temperature started to fail and the refrigerator would not maintain the correct temperature. Next the fans started running constantly. GE refused to offer any service or assistance, the retailer Warehouse Discount Center in Oxnard, CA refused to help. Do not buy a GE refrigerator and buy the most basic model available, overpriced deluxe models will just fail and disappoint.

We had very poor service response time and poor quality of service for GE Monogram refrigerators. 10 days before anyone could be out there. Then when he arrived, only reset refrigerator temp settings to where they were when the issue (freezing in refrigerator area) occurred. We informed him of this, and he replied that we needed to put produce back in the unit because it would be too cold without product in it. We tried this and it was a waste of money - both for the service and the produce as it immediately froze. And they cannot return for another visit for another week. Regret purchasing this refrigerator, will not again, and will not recommend.

Purchased a new basic model GE refrigerator in 11/2015. 3 months after buying it stopped working wouldn't keep things frozen/cold. I asked for a new fridge, but they refused and said they would only fix the issue. It was finally fix a month and half later. Now a year later the same thing happen once again they refuse to replace. Service tech that came out doesn't do cooling system repairs. Go figure. I have gotten the run around each time I call, different answers each time. They even blame one other (colleague) for not doing their jobs right. I am still fighting with them but can truly say no more GEs in my house. I have never in my life dealt with such poor customer service.

I have a GE side by side, 2006, and have needed the water dispenser door flap/solenoid replaced 3 times now. The flapper is not closing properly again, and the chute gets frosted and the ice in the bin get melted into large chunks, there, the ice won't come out. Out of frustration I wrote a nasty email about this dysfunctional, defective part and declared I would not spend another $180.00 on this fridge to have the same part fixed yet again. I didn't think I would hear from them. I did. Via phone. Vickie, very pleasant. We corresponded back and forth via email or phone. Vickie has excellent follow-up!
I was just going to turn the water line off and live without the dispenser, but after researching parts prices and watchig DIY videos on Google, I determined I could fix this myself. So --- Vickie gladly provided me with the part's numbers and gave me a discounted price and I look forward to getting this fixed. Every person I spoke with: Vickie, the ordering person, the financial person: everybody was super competent and friendly, and I feel well taken care of as a customer. Thank you, GE!!

In 2013, after weeks of research, we bought the GE GFE29HSDDSS for our remodeled kitchen. We LOVE this refrigerator and haven't had any problems with it. Lots of room in both the refrigerator and the freezer. All areas cool well no matter the location in refrigerator. There is only one minor flaw; the primary icemaker is a little small, so when we have company we have to use the ice from the second icemaker located in the freezer. This model has been discontinued, but we were able to find one for our daughter. Hers is a 2014. She's had it 1 year and no problems.

In replacing a 4 year old LG French door fridge that's cooling system went out, decided to do a ridiculous about research before replacing it. After ruling out Samsung and LG due to poor repair reviews, and Whirlpool and Kitchenaid because they did not at that time have all the features I wanted, I decided on GE Profile. My friend has one and loves it. No complaints... 2014 model. I purchased the PYE22KSKSS the first of November 2016 at Home Depot. By the beginning of March I had had the GE repair people out 7 times for the same complaint... noise. When the water valve is turned on and off for water, it makes a loud popping sound. When the ice maker fills there is a loud buzzing sound then a pop. They replaced the water valve, water filter and finally the whole right door then decided it was irreparable and replaced it with a new one a week ago. Within 24 hours it was doing the same thing.
I called and told them I did not want this refrigerator and to send a truck to pick it up... Instead they sent an 8th technician who discussed this with the "senior tech" on the phone. I heard him tell the tech to test the water pressure. The tech in my home did so and told the one on the phone that was not the problem. He then said there was nothing to do because it was designed this way. I was told to call my customer relations representative. I did this after he left and was told the issue was the water pressure in my home was too great and causing the issue!! After I had just heard the tech say that was NOT the issue.
GE has lost me for a customer forever and I will make sure anyone I know is aware of GE's lack of customer service and satisfaction. Thank goodness I had purchased the refrigerator at Home Depot and kept the Appliance manager in the loop of my issues... They are picking up the GE and delivering a Kitchenaid with a full refund. That is a stellar company who wants its customers to be satisfied!!!

GE Profile Refrigerator - We purchased all GE appliances for our new home in 2012, thinking they were a reputable company and had been around for so many years they can be trusted for their quality. While we haven't had any issues with the dishwasher, range or microwave, the ice maker/water dispenser in our refrigerator has given us problems and finally stopped working after just 4 years. We were told the cost to repair it would be about $600. We are so frustrated and disappointed! $600 can buy a lot of bags of ice so we aren't going to have it repaired.

We bought GE Profile refrigerator, stove, dishwasher & microwave coming up on 8 years ago in August. The refrigerator is the biggest disappointment ever! At a cost of somewhere between $2300-$2600 it is so disappointing! Had an issue with the ice maker, which took about 2-3 visits to fix. Had ice build up under the big storage drawer which took at least 3 visits to fix. Now the compressor goes! Was told the part alone would be about $360.00 and only one place around us would probably repair it and they would most likely charge $500-$600 just for service call! I totally wanted these appliances and looked specifically for them! Now not even 8 years and I have to buy a new refrigerator! I was also told that at the time we bought these appliances they were made in Korea by Samsung. If we had known this we probably would have gone for another brand.

I purchased this GFE29HSDHSS refrigerator in 2014. The water flow was very weak from the beginning. I called GE within the first one year and the technician sent by GE did not find anything wrong. Since the water flow almost stopped recently, I called my home warranty. The technician found that the ice maker was defective and the tubing behind was kinked. The company paid $430 for the part and service. Within a week the water selector button on the door is out of alignment. The technician says that the whole part has to be replaced. Cost $480. I called GE about the poor quality of parts as the technician mentioned very clearly that very cheap plastic was used. GE washed off their hands due to the age of the refrigerator. Is it fair for a customer to invest $900 (almost cost of a new refrigerator) within two years... GE sold me a LEMON and does not want to take any responsibility.

We built a new house in early 2015. We purchased GE Profile series; Refrigerator, Dishwasher, Gas Range, and Microwave/vent combo. Fortunately, we purchased an extended warranty on the Range. The REFRIGERATOR ice machine is the worst we've ever had. It spits the cubes out straight and the crushed ice is not adequate (takes forever); it will also spit out cubes for no reason.
The RANGE has had continual problems with the lights. It was discovered by our extended warranty visits that is a defective part. We are still waiting for GE (7 weeks) to complete the repair. It was also discovered when we were dealing with the defective part that was blowing the surge protector. It clearly states in the GE appliance book that we should not use a surge protector; the law says we clearly DO need a surge protector. Time for GE to step up and update their appliances?
The DISHWASHER does not distribute the soap properly and sometimes the door doesn't open. We have to be very careful where we place items (never experienced that before). The MICROWAVE/VENT hood blew a light a year after we had it. I purchased another $10 bulb and it burned out immediately. We don't have a warranty so I just go without. I WOULD NOT RECOMMEND GE APPLIANCES; THEY SEEM TO BE CHEAPENING THEM!

Our GE Profile Model #GFE28GSKBSS Refrigerator with freezer on the bottom is a huge disappointment with a big price tag. The drip pan under the ice and water dispenser is flat so our kitchen floor is always filled with water. Thankfully, we don't have hardwoods in the kitchen. The ice dispenser is the worst we have ever had. Not only is it extremely slow, it jams almost daily. It takes forever to fill glasses with water and, if the ice dispenser is working, it only provides very little at a time. The best thing about this appliance is its good looks. We will never buy GE again and that's too bad because my husband is a home builder.

Since owning the refrigerator, it has required service seven (7) times for the same problem (water dispenser quits working) which has cost over $1,000 in service calls and parts not to mention the hours off work to be at home during the four-hour window when the technician is scheduled to arrive. Just five months after the 7th replacement, the water dispenser has quit working again.
This time I called the GE consumer relations number regarding the issue. After waiting on hold for 25 minutes, Tereka agreed there was a defective part. However, looking into it further (with me on hold even longer), she determined nothing would be done on their part, because the problem was due to hard water and I should have a water softener. Nowhere in the owner's manual does it mention a water softener is required for the appliance to function properly. Additionally, this was not mentioned the past 7 times the part was replaced, and how can Tereka in South Dakota determine Florida's water quality?

GE refrigerator model # GSH25JSBBSS - I purchased four GE appliances from Howard's in November 2011. One of the items was the refrigerator listed above. In 2014 the auger broke into many pieces and came out in our drinks. Since it is clear plastic it was almost ingested which could have been very dangerous. When I called my home warranty company I was told this was not a covered item. When I called GE they told me that I would have to pay for the part which would cost about $45 and then to get it installed would be another $150 or I could get a new ice bucket assembly which would cost over $200. After reading online about this problem in many of their models I am angry that GE doesn't fix this product and put in metal augers instead of plastic. Plastic is no match for ice and over time is will surely shatter. Paying over $200 to replace the ice bucket is a rip off.
Another issue I've had with this refrigerator happened recently. The water wouldn't come out of the door. I called GE and they said they could send someone out and it would cost over $150. I found a local, reputable appliance repair person and he came out and told me that the water line had frozen in the door and to use a blow dryer to unfreeze it. It took about 20 minutes of blowing it right where the water comes out making sure to not leave it in one place for long, and he was right. He didn't even charge me. GE is a bunch of crooks. I will NEVER buy a GE appliance again. When I moved into my new house I bought all LG appliances. I should have left the GE at the old house. GE needs to stand behind their appliances or get out of the business.

This is the worst icemaker/refrigerator I have ever owned and would never recommend it to anyone else. The icemaker never stops making ice, the ice in the bin freezes solid so it won't dispense. I have to dump it out often or it will just load up at the dispensing end and freeze solid. One week we were out of town and when I returned the whole thing froze up, I could not open the ice compartment. I had to turn the refrigerator off and let it all warm and thaw on its own. That meant I had to take everything out and keep my cold items in an ice chest for several days. My freezer items I had to "farm out" to willing neighbors. A G.E. repairman came. Found we didn't need a new ice maker, had no comment on why it won't stop making ice and why it freezes solid after two days.

I always was loyal to GE appliances. 3 years ago I decided to buy the new 3 doors GE REFRIGERATOR. 2 days ago I had problems with water dispenser, so I call GE for help. Yesterday the technician was in my house to repair the problem. He didn't know anything about the refrigerator without computer. He did know how to answer my questions. Then he charge me $125 for service, $79 for the part, and $108 for gas and trips to my house. Total of $311 with tax for not even 30 minutes work. This is outrageous.
When I call GE next day about charges, they said you don't have to call GE, you can call others. No wonder why people are unhappy from GE, the products sucks and their service is ripoff. I never buy GE or anything related to them. I will tell everyone how they treated me and never told me the truth about how their charges are!!! They don't care for customer. They just wanted their pockets to be full. Cheap quality appliances, high prices, and the parts are not even made in USA. I hope they go bankrupt??? DO NOT BUY GE AT ALL!

Just purchased this refrigerator Model #GYE22HSKBSS from Home Depot last week. Was delivered today January 30, 2017. Discovered water drips after being dispense and the drip pan is flat which means it runs down the refrigerator and onto the floor. Immediately went to Home Depot and was told they have to send out repair. Advised them I paid for a new refrigerator. Not one that needs to be repaired and I want a different refrigerator. Was told when they send someone out to tell them I want them to return it. When they call to schedule I was told something totally different. I will follow up after the appointment. Whatever happened to satisfaction guaranteed.

I have a GE bottom Freezer Model GFSS6KKYCSS. It is 6 1/2 years old and in May of 2016 the ice maker tray had to be replaced. Cost $328.58. Then a few months later I started to get an ice build up under the deli tray. Turns out it was not draining and it cost $294.82 to have it repaired. Now I can not get crushed ice only cubes and the ice buildup is starting again under the deli tray. GE's engineers need to go back to school and learn how to build a good product! I will no longer purchase an GE product.

Removing ice build-up in defrost drain. Ice builds up in defrost drain tube causing refrigerator coils and fan to freeze up. This 3-4 hour process involves pulling the refrigerator away from the wall and removing all food and removing the ice in the drain tube with boiling water and a turkey baster. Removing back refrig panel to attempt to remove all the frozen coils. This the fourth time. This action lasts a month.
There seems to be thousands and thousands of owners with the same problem. Sign me up for a class action suit because of the failure of GE to notify the public of a problem and to recommend a solution to alleviate this problem. Many have reported that repairmen generally refuse to work on this product. Some owners have report the cost of the repair as much as $800. UPSET OWNER OF A GE PROFILE REFRIGERATOR. Model PFSS6PKSS was told be the GE tech...that his model was a SAMSUNG MADE PRODUCT. Samsung has a class action suit filed on them for the same issue!!!

We purchased a GE Profile bottom freezer fridge and have had nothing but trouble with it. Both boards have had to be replaced as well as fixing a problem with the freezer getting too cold. Now, after a power outage, the appliance will not cool at all. We unplugged the appliance and plugged it back in which solved the problem for a few days but now the compressor is not running at all. We have spent almost as much on repairs as we spent on the appliance, not counting the cost of food loss. I will not buy another GE appliance.

OMG, where to begin... I purchased all my appliances in late 2007 during a whole house remodel where we also purchased cabinetry. All from Home Depot EXPO. Big mistake. Expo died a few years later. The remodel was done July 2008 and all the appliances were put in use. The 42" built-in refrigerator: it was supposed to be the Cadillac of Refrigerators. Motor on top where it makes sense. But instead a year after installation the electric door panel controls had a short circuit and they said we needed a new door but our model was a cool special edition just for EXPO. That door does not exist so we were forced to replace our $7000 "forever" refrig a few years after installation. The new one cost even more and does not have the cool handles that match my kitchen like the original did.
So even upon installation of this new replacement, it has always filled my top shelf and then the next shelf and so on with water from condensation. It looks like the condensation comes from the light but it's above and behind and just drips from the edge of the plastic cover. I am sick to my stomach every time I pull the milk jug off the top shelf and drip water everywhere. So much for buying the Cadillac. Next time it's not GE for damn sure.
The gas cook-top: Aren't these supposed to be brainless? A few years into this appliance's life it set itself on fire! It didn't burn the house down but the appliance was cooked and our house smelled for months. Luckily its guts are encased in a sheet-metal box and the flames were minimal just inside the unit where the wires burned and gas leaked about the pace of a pilot light. But it does not have a pilot and it never leaked before the fire and it was not being used because nobody was home! Nor was anything on top of the stove except a tea kettle. There goes #2.
The Dishwasher: WOW a cool dishwasher with lights inside even! Ran great for a few years. Very quiet. But then we ran it and when the dry cycle comes on (no matter what functions are previous) the dry or even air dry cycle has a horrible eerrr (buzz) kinda like a car horn but half as loud. Called a repair tech and he said these are just junk. Replace it with a new one. Right. It was supposed to be the dishwasher that lasts 20 years. Remember this is MONOGRAM, like Cadillac, not any more. I'm not buying another new piece of ** for $2000 and have it last a few more years again. NO MORE GE.
The Advantium and convection oven: I'm afraid to mention the 120 Advantium oven and convection oven because they still work somehow. Maybe because the oven doesn't get used often. The Advantium gets used daily :-). I purchased GE MONOGRAM thinking I was buying appliances that could outlast me. NOPE!
GE has horrible, rude, ** customer service. I FEEL SORRY FOR THEIR TECHNICIANS.
I have had so many conversations with customer service and the techs that make me want to burn the house down and replace the kitchen with a more deserving brand. Well I won't do that and I will just pass the house on to some sucker who loves it and maybe the home warranty will cover his newly acquired inferior GE MONOGRAM kitchen. Too bad we came home when the cook-top was just flaming in place. A new kitchen full of BOSCH appliances would have been perfect. GE, your appliances are sinking and your employees are bailing water in! Way to go! Buh-Bye!!!

We purchased a GE fridge a few years ago that never really cooled properly. After having a couple of service technicians diagnose the problem, our refrigerator was found to have contaminants in the sealed system that slowly produced small pinholes in the tubing as the contaminants worked their way out from the inside. The technician said that both compressors and all the associated parts would need to be replaced costing approximately $1400. We had already invested approximately $450 in repair and diagnostic fees in an effort to fix the refrigerator. After talking with a GE representative, they offered to discount parts to repair the refrigerator which would still cost approximately $900-$1000.
Since the problem was in the manufacturing process (a sealed system), we felt that this issue was something that GE should have taken the initiative to fix rather than putting the burden on the consumer for a defect in assembly. Unfortunately, this has been our only experience in purchasing a large GE appliance and will be our last as we now have a very large paperweight due to the prohibitive repair cost which would be better served purchasing a new refrigerator.

G.E. Model PSB42YSZASS - Purchased this refrigerator and extended warranty from Home Depot in October 2008. It never worked properly and has leaked in the refrigerator area since we purchased it. Had G.E. service out several times to fix leaking and ice maker issues. They never did. Then we started having issues with the freezer side not keeping up with the 0 Deg. setting. G.E. service called again several times on that problem and the leaking refrig. side as well. Patches were made and we still had issues. Soon after the extended warranty was out the Refrigerator/Freezer sides quit working again.
G.E. service was called. They came out and replaced $1,700.00 worth of parts and labor. They replaced both evaporator assemblies dryer and process valve and we still had leaks and unstable temperature control. It quit working completely today again not even 2 years after that costly repair to us. I think I will put it on the curb for the junk man, take my losses and purchase a different brand. This will be the last G.E. product that I will buy.

We have had a GE Monogram refrigerator for ten years now. It has never worked properly during that entire time. Every part that can possibly be replaced has been replaced two or three times. There has even been oil from the compressor in the freon lines, and this took two technicians a whole day to repair. I would urge you to stay away from brand.
GE Refrigerators Company Profile
Company Name:

GE Washing Machines

Company Type:

Public

Ticker Symbol:

GE

Address:

3135 Easton Turnpike

City:

Fairfield

State/Province:

CT

Postal Code:

06828

Country:

United States

Website:

http://www.ge.com/