Consumer Complaints and Reviews

Absolutely the worst experience that I have ever had trying to purchase something. Went in to take advantage of the 4th of July savings on a new stainless steel refrigerator and microwave. Found the units that I liked and informed the associate that I wanted to make a purchase. Took the associate 40 mins of fumbling thru their system before she finally took us up to the front desk to complete the purchase. Completed the purchase and was given a delivery date of 7/10 and was told that the delivery company (GE Appliances) would be calling us the night before to confirm the delivery and give us the delivery window. Never received a call the night before, called the day of and was given a window of 1pm to 5pm and was told I would receive a 30 min call ahead of time to let me know they were on the way.
So I went in to work, as I only work 15 mins from the house and waited for the call. Around 4 pm I got concerned that I hadnt heard from anyone so I called to make sure that we were still good to go. The delivery company told me that we were still on the schedule and that I would get a 30 min call. I finished my day up at work and went home. At 5:40 I called again and was told that the delivery company had already been to my house at 2:30 and that the best they could do was reschedule me for the 22nd. Well I had already given my old fridge and microwave to a family that was in need, so this wasnt going to work for me. I asked to speak with a supervisor and was told that I would get a call back within the hour. 2hrs go by still no word so I call back again, this time after holding for 25 mins was transferred to a supervisor.
Sloan the supervisor told me that she would email the regional manager to see if anything could be done and that I would get a call the next day. Late the next afternoon after never hearing anything back again I called them. After waiting on hold for another 33 mins I finally got Sloan again. She told me that I was the very next call on her list (Yeah right). She told me that the regional manager never got back with her and that she would email him again. Another day wasted. The next day comes and goes with no follow up, So I call again and get the same ** as the day before.
So I decide to go to the store and see if there is anything that they can do. I am told that there is nothing that they can do (hard to believe that HOME DEPOT has such limited resources) and that I had to work with the delivery company. I have finally given up on any kind of follow up from them or any attempt to make this right. So now I am waiting without a fridge or microwave for the next 12 days (If they can get it right then, fingers crossed). I know that there are many people with much larger issues but I challenge anyone with 2 kids to go 2 weeks without a fridge or microwave. Not an easy task. I will never make another purchase like this from HOME DEPOT and I will never buy another GE APPLIANCE. Congrats LOWE'S you just got yourself a customer.

I purchased a bottom freezer from Home Depot on April 7 of this year. Something I thought I could treat myself. I even purchased a dishwasher on April 7th. And a stove that I got last year. All GE products. When I got the fridge, I purchased the 3 year extended warranty via Home Depot. In that protection plan, any spoiled food could be reimbursed up to $300.00. Wednesday June 28, I went to my local Giant Eagle and purchased food. I spent $224.68 that Wednesday evening. Now a few weeks prior, we had a food truck come to our office, and I purchased chicken and meats (steak, filets, ground meat, etc) which I spent $399.00. All freezer foods.
I woke on Thursday June 29th to find out my fridge stopped working. All my food that I just purchased was spoiled. Thrown away... Brand new fridge. I called GE on Thursday while I was at work, schedule tech to come out that Friday 30th. I had to leave work early and wait for the service tech, anywhere between 1 to 5 pm. The tech came out, pulled apart the freezer and said, "Yes you are the third person this week with the same issue." He then proceeded to thaw out the freezer with a mega hair dryer. No paperwork, no invoice, no statement. Meanwhile I had filed a claim with Home Depot Protection Plan about the spoiled food. The tech said he put an email in to the engineers and said he will get back to me. That was it. After the fridge started to cool down, I went back to my local Giant Eagle and spent more money replacing everything I had to throw away.
I actually called GE back and asked for a copy of the statement and the rep told me they don't' give or hand out any statements since it was under warranty. REALLY? I can't even get Home Depot to reimburse my food spoilage because they require an invoice or statement. Last weekend, I come home on Sunday evening to my fridge not working again. And it smelled! So again, I had to throw away all the food I just replaced for the second time. My freezer stuff though was still cold so that was still OK as of Monday. Called Home Depot and nothing that they can do. Called GE on Monday morning. I get a rep who says, she is so sorry but the next available time was Wednesday. There goes all my freezer food.
A third party service tech was schedule to come out Thursday, tomorrow. Which was the only time in my work schedule I asked to take off and was allowed. I get a call today saying they need to reschedule because the only van they have went down. One van for a company, must be small I guess. Now I am wasting my time again to call, wasting my time to write this email since I am getting nowhere. I even filed a complaint with the BBB. I highly doubt nothing will happen with this. I spoke my opinion on Facebook. All the responses I got was "I am sorry to hear. Your case manager will be in touch." Funny thing is no case manager was in touch. I think if add up the minutes I have been on hold and transfer and actually talked to a rep, it has been at least 4 hours or so. Who has that kind of time? And why am I on hold that long? Is GE making faulty products that customers have to wait that long to speak to someone?
Even as I type here and look online, I see the Online Chat says... "All Agents helping others." I don't' understand how companies can treat their customers like this. I cant' afford this anymore. Money and time. I can honestly say that I regret buying GE products. And why can't GE refund my money? Does Home Depot keep all profits? The outcome of all this now, is I have to take off work again on Monday and wait again between 1 - 5 for the tech to come out again. Unfortunately I was told and my Uncle was told that I stuck with this garbage unit unless it goes out on me again for the third time. All within 3 months of purchasing. And still no reimbursement of any kind from anyone for the food spoilage.

In 2008 I moved to a new house that had brand new GE Monogram double oven and cooktop, so I did not research and went to Home Depot and bought the GE Monogram Refrigerator ZFSB26DSS. I bought also, the "Service Protection Plus" that Home Depot sells, that is serviced by GE. The first problem that I had with the refrigerator was a noise in the freezer. I call the service provider and they sent "an GE expert". The GE technician came to my house and told me that there was a problem with the fan blades touching the walls of the refrigerator. He did not change it, he only "fixed".
After that experience I bought insurance for all my appliances with Sears. Thank God! This refrigerator had so many problems: the temperature control board has been replace 3 times, the ice maker and drawer once, the main board 3 times (once because they ordered the wrong one) and the dispenser board 3 times. The water/ice dispenser still does not work. After my insurer told me that the problem could not be fixed and due to the restriction amount per claim, I called the GE Monogram customer relations people. I explained the situation and all the headaches that this beautiful but bad product has caused me and they told me that the only thing that they could do was to send me an "expert in GE". With nothing else to lose, but more money (they charge you $99.95 per visit/diagnostic).
They sent the "expert". The expert came and did all the same tests that the non expert GE technicians had done before and he determined that was the dispenser board. I told him that the dispenser had been changed 3 times. He told me that he was sure. I knew that that was not the problem and I ask him if they will reimburse my money if the board was not the problem. He said yes, I told him go ahead. They gave me a special deal to replace the board (10 minutes) for $454.9, everything included. The board came, the same "expert" came and it was replaced. Of course, it was not the dispenser board. At the end, this technician told me that this problem could not be fixed and asked me "how important for me was the water and ice dispenser".
This was not a cheap refrigerator, it was something around the $5,000. It is beautiful but it has design flaws (the food freezes when you put it close the fridge walls) and obviously an internal engineering problem too. Now I have a GE Monogram that has all brand new: ice maker, ice drawer, temperature control board, dispenser & dispenser board and main control board. But it does not work!!! So, do your homework and do not buy a GE or GE Monogram refrigerator. If you do, and you are willing to pass the fixing phase, my recommendation is to buy some kind of insurance that has the "replacement" option. In case that they cannot fix it, they can replace it. Do not waste your money buying GE refrigerators!

I purchased this fridge (GE Cafe Counter Depth French Door CWS21SSESS) in 5/2014. I am extremely unhappy with the fact that it freezes everything towards the back of the fridge. The temp is not set super low. I am not the only one with this problem. My friend bought the same fridge a few weeks before me and has the same problem. Also the lower drawer doesn't alarm if it's not fully closed. It will snow inside the freezer and accumulate frost. The water dispenser inside the door stopped working within 1 yr. However the ice maker works. I will not complain or might have a bigger issue on hand. GE does not deserve a good rating as a manufacturer or designer of this Cafe series fridge.

My husband and I built our retirement home two years ago. We purchased all new GE Profile products. Our refrigerator stopped working. The freezer and ice maker are still working. Talked to repairman and apparently this is the norm for GE Profile Refrigerators. This was a 3200 hundred dollar fridge, and it barely makes it two years without having problems! My older refrigerator was a Sears Kenmore and it was still going, no repairs twenty five years later. Will never purchase another GE product!
How do I know I can trust these reviews about GE Washing Machines?
816,178 reviews on ConsumerAffairs are verified.
We require contact information to ensure our reviewers are real.
We use intelligent software that helps us maintain the integrity of reviews.
Our moderators read all reviews to verify quality and helpfulness.
For more information about reviews on ConsumerAffairs.com please visit our FAQ.

Placed an order for GE Refrigerator-Bottom Freezer through Best Buy on 12/17/16. Then was contacted On the scheduled delivery date 1/2/17 we received a phone call saying the model we ordered was no longer available. After we removed our old refrigerator to make room for the new one. Replacement model did not arrive until 1/27/17.
Less than 6 months later the freezer & ice maker quit. Loss of over $450 of food. GE sent local 3rd party repairman. Repairman said he would not work on dual cooling model because GE won't compensate him fairly for his time. Called GE service again, the representative was insincere and told me next available date was 6 days away. I also bought Geek Squad Protection but that is worthless. When I called Geek Squad they said GE had to do repair because the model is still under GE 1 year warranty. Why did Geek Squad sell me protection that was free through GE? Stay away from GE, Best Buy and Geek Squad!

I have a new GE Monogram Refrigerator 42" Counter depth that is constantly dripping water from the ice dispenser flapper from the first day it was installed. I was told by a couple of GE Repair Technicians that this is the norm for all the GE refrigerator line. The flapper is very thin and has no insulation so condensation is forming on the outside and then drips down into the ice/water dispenser area. To manufacture a refrigerator and sell it for $10000 with a flimsy part that performs like this is unacceptable in my opinion. I was told that there are a lot of repair calls for this which is not a problem that can be fix.

This is the most expensive refrigerator we have ever purchased and has been VERY unreliable from the beginning. To date, I have spent just under $2000 on repairs and it is broken down again!!! Junk!

Our ice maker starting dispensing bits of plastic that looked like ice. It was easily missed and we could have died from it. We ordered replacement parts for the auger which had chipped and was dispensing plastic. Not a year later, it started happening again and this time it was also dispensing screws along with plastic! We found out it was now the crusher cover that is chipping. Doing a search online, I discovered this is a common problem. An appliance repair person even posted: "There are two plastic things that will typically break in these dispensers the auger and the crusher cover. The crusher cover is the plastic cover that separates the ice crusher from the ice storage. The auger is the part that pulls the ice into the ice crusher and into the dispenser. You may have to replace one or both of these parts." Is this not a safety concern if so many people are experiencing this? This is for ice bucket assembly WR17X23191.

Called for GE Monogram 48" refrigerator repair service at 21 Perryridge Road Greenwich CT 06830 - On 5/23/17 ** rental home for us linked to **. When I called I mentioned the board was replaced in 2014. Your service department told me it's covered for 5 years if that is again the problem. Your GE service technician decided that was indeed the problem. Had the part and installed. I was billed $154.00 for labor to install a part that took 10 minutes. I was told on the phone before the service visit it would be a $108.95 trip charge plus parts. Since the part was covered and was not told before about the additional charge for labor we feel as a customer we were taken advantage of. The policy should be the customer should be told of all charges before and not be made aware of "labor not included" charges after the fact. We would like a response to this complaint!

Bought the fridge 6 years ago for remodel of kitchen. Started making loud noise 4 years into having the fridge. Repairman replaced condenser fan and put in a warming rod. Again same problem year later. Loud noise and not defrosting. Have to defrost by holding a hair dryer to it. Few days later same thing and noise is very annoying. 150.00 for first repair. Lost food due to it not cooling enough. Sure enough noise is back for the second time! Repairman warned this is common problem in these refridges. GE knows but are still building them the same way! Pay good money and think you're buying quality. Will never buy GE ever again!

I am a retired widow. My son works for Mayflower Movers/General Electric and is responsible for delivering Ge appliances for Home Depot. He replaced my kitchen appliances for me. I chose all GE because it is an American company and I knew from experience they were reliable, or so I thought. My parents married in 1936 in the depression. They couldn't afford a refrigerator: my dad built a wood box that fit in the window of their attic apartment. In the summer they used my grandparent's wood "ice box", literally used a block of ice.
In 1940 he built a gas station with a one room kitchen/living room, a half bath and two attic bedrooms where we lived until 1947 when my younger sister arrived. They purchased a GE refrigerator in 1940. It was about five feet high with a 10x10" freezer compartment that held two ice cube trays on a top shelf which had to be defrosted. They replaced it with a new GE and moved it to the basement for a back up fridge. They still had it long after I was married and a Ge refrigerator owner myself. The 1940 model eventually moved to the bulk plant my dad hauled out of and lasted until the bulk plant was torn down years later. I wouldn't be surprised if it still wasn't running somewhere! My point being my slightly over one year old GNE29GHSDSS french door bottom freezer model is freezing my food in the refrigerator as others have reported.
My son works for GE and is trying to get a resolution and I am still dealing with a refrigerator that is more freezer than refrigerator, only 16 months old. It went berzerk one month after the one year warranty was up. Shame on you GE for not taking pride in building a reliable product and not standing behind the product you make. I have a friend who works for GE Health Care in IT for five years. He was impressed with their stated values and earns a very good salary. However, is frustrated with how the customer is valued less than products and money and has lost his faith in the company values. Jeffrey **, better talk to your good employees and read the handwriting on the wall.

We purchased this refrigerator (GE Adora side-by-side) in 2013 with the idea of moving it in to a remodeled house. The remodel took longer than expected, so it sat in the box until July of 2016. We love the features of this refrigerator; but not the dependability. Twice in the last four (4) months the refrigerator has just quit working. The first time we were on vacation and it wrecked approximately three hundred dollars worth of groceries, not to mention the terrible smell of rotted meat. Surprisingly I unplugged the refrigerator for a few hours and plugged it back in, and it worked. Last night it just quit working. There is power to the outlet but there seems to be no power in the appliance. I have tried rebooting but to no avail. Afraid I'll have another loss on food, since we just purchased a bunch for incoming company... aaargh!

We purchase appliance CSCP5UGX in 2009. The icemaker has broken 3 times. We have replaced the left slide rack for the ice bin three times now (last time in 10/11/16) and it continues to break. It is very poorly made.

Bought brand new from LOWE'S less than 3 months. Freezer stopped making ice because temp cannot be regulated. Tech came out and ordered part which took over a week. On the tech's suggestion, "Return this fridge right away." Unfortunately, I did not buy the extended warranty or I would have return this junk to LOWE'S. I choose to buy an American product which I assume would function as it should. Boy, was I wrong! Tech came out on Friday, claimed it's repaired. His computer conveniently broke and he could not give me documentation claiming the repair was completed. GE stated that the fridge should be working perfectly in 24 hours. Since then the refrigerator and freezer stopped working and the temperature is now 67 causing everything to spoil. Of course GE treats its customer as liars so they will only reimburse customers 100 dollars for food.
Their customer service is absolutely helpless and uncaring, not to mention their upper level management whose only concern is to save GE a buck. After 24 hours I tried to inform them that the problem has worsened but the customer service was closed. I went online to schedule repair but have a 'schedule service error' so I have to wait to call them at 8 am on Easter Sunday. Everything I prepared for Easter dinner has gone bad! I am at my wits end with these people. The unfortunate thing is I also bought a new dishwasher, microwave and range from GE. All I want is a working product from GE. My advice to GE continue making airplane engines, get out of the appliance business!

Bought a new GE Profile refrigerator in July, 2016. Worst appliance I have ever owned. Have had 3 service calls since and it is still not properly working. Major Problems: Repeatedly freezes food in the refrigerator section, requiring us to throw out frozen produce. Topmost freezer drawer consistently falls out of his side guides and cannot be closed. This requires us to disassemble and re-assemble the freezer compartment, allowing our frozen food to defrost in the process. The ice maker expels ice with enough force to shatter our fine glassware.
Despite repeated complaints to customer service and two previous ineffective fixes to software, today they sent an independent appliance servicer who arrived without any way of checking the software - he simply stuck his hand in the fridge to check the temperature and said it "felt OK". I am beyond frustrated and have scheduled another service call for next week. If that does not fix the problems, I am taking GE to small claims court to get my money back.

Do not ever trust what the service representative says. I requested service on my ice maker. The repair person came, spent 2 minutes, said he could not service the ice maker and left. He said he would NOT charge me for the visit. I received a bill. I called customer service and they called him -- and he said that since he entered my home I had to pay for the visit. I will never trust them again. Never ask them to make a service call!!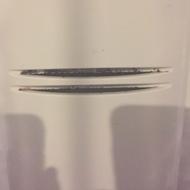 I had a GE repair person come and take a look because the water dispenser stopped working. I also had been noticing leaking in the fridge and a black substance that we kept on cleaning but did not realize it was black mold. My issues were the same as the others--control board went out--ice maker did not work. Constant repairs. However, the amount of Black mold on the inside of the fridge in places you can not see is appalling. The refrigerator is faulty (AND GE KNOWS)--the fan breaks and it does not cool properly. It is a severe health hazard for everyone. Please, if you are experiencing this something must be done.
Although we have cleaned out the refrigerator in preparation for an $800.00 repair prior to reading all of the reviews about this issue on the internet, you can still see the mold inside of the fridge. If you have this fridge--please take a look. Something must be done to prevent people from getting sick. GE is aware of this issue as seen by their response and they are doing NOTHING. Please respond to this board if you are experiencing the same issue. By the way: they stopped manufacturing this model.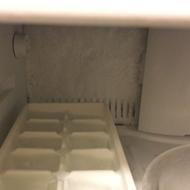 GE Refrigerator Gts16dthbb. Purchased 12/20/16. Slowly stopped keeping food cold. Now at 52 degrees which is unsafe. Freezer has heavy frost on the back wall and door area. The refrigerator runs nonstop. The noise is so loud I can hear it two rooms away. 3 months old and it has a repair guy coming in two days. Meanwhile my food is in a cooler!!! Wish I bought a non-American refrigerator! They ran better, quieter and lasted.

I had purchased a G.E. Profile French Door fridge with freezer in bottom. Approximately $3,000.00. I have the fridge about 60 days and it started making noise, appeared compressed was bad or over working. Called G.E.-sent someone to replace. That person said this one is getting crushed, not sold or rebuilt. 2 years later, replaced with PFE28RSHFSS model. Series number is HF501219. And this one is doing the exact same thing. Freezer is working, ice maker is working, Fridge isn't working-2 times I've replaced food contents in 2 years-Compressor is banging (the people on the phone could hear it) the lower part of the fridge is freezing the vegetables (last time was making ice there-this one most likely will too as it's doing the same thing).
Called G.E. today 4/03/2017 said can't get anyone out for 14 days. Ask if I had insurance/extended Warranty. I ask if I should have to have for the 2nd fridge in 2 years? Should 2 brand new $3,000.00 refrigerators get me through 2 years? Frustrating and ridiculous.

Purchased a GE Cafe Series refrigerator in September 2013. By early 2017 the water dispenser stopped working, next the device that controls the temperature started to fail and the refrigerator would not maintain the correct temperature. Next the fans started running constantly. GE refused to offer any service or assistance, the retailer Warehouse Discount Center in Oxnard, CA refused to help. Do not buy a GE refrigerator and buy the most basic model available, overpriced deluxe models will just fail and disappoint.

We had very poor service response time and poor quality of service for GE Monogram refrigerators. 10 days before anyone could be out there. Then when he arrived, only reset refrigerator temp settings to where they were when the issue (freezing in refrigerator area) occurred. We informed him of this, and he replied that we needed to put produce back in the unit because it would be too cold without product in it. We tried this and it was a waste of money - both for the service and the produce as it immediately froze. And they cannot return for another visit for another week. Regret purchasing this refrigerator, will not again, and will not recommend.

Purchased a new basic model GE refrigerator in 11/2015. 3 months after buying it stopped working wouldn't keep things frozen/cold. I asked for a new fridge, but they refused and said they would only fix the issue. It was finally fix a month and half later. Now a year later the same thing happen once again they refuse to replace. Service tech that came out doesn't do cooling system repairs. Go figure. I have gotten the run around each time I call, different answers each time. They even blame one other (colleague) for not doing their jobs right. I am still fighting with them but can truly say no more GEs in my house. I have never in my life dealt with such poor customer service.

I have a GE side by side, 2006, and have needed the water dispenser door flap/solenoid replaced 3 times now. The flapper is not closing properly again, and the chute gets frosted and the ice in the bin get melted into large chunks, there, the ice won't come out. Out of frustration I wrote a nasty email about this dysfunctional, defective part and declared I would not spend another $180.00 on this fridge to have the same part fixed yet again. I didn't think I would hear from them. I did. Via phone. Vickie, very pleasant. We corresponded back and forth via email or phone. Vickie has excellent follow-up!
I was just going to turn the water line off and live without the dispenser, but after researching parts prices and watchig DIY videos on Google, I determined I could fix this myself. So --- Vickie gladly provided me with the part's numbers and gave me a discounted price and I look forward to getting this fixed. Every person I spoke with: Vickie, the ordering person, the financial person: everybody was super competent and friendly, and I feel well taken care of as a customer. Thank you, GE!!

In 2013, after weeks of research, we bought the GE GFE29HSDDSS for our remodeled kitchen. We LOVE this refrigerator and haven't had any problems with it. Lots of room in both the refrigerator and the freezer. All areas cool well no matter the location in refrigerator. There is only one minor flaw; the primary icemaker is a little small, so when we have company we have to use the ice from the second icemaker located in the freezer. This model has been discontinued, but we were able to find one for our daughter. Hers is a 2014. She's had it 1 year and no problems.

In replacing a 4 year old LG French door fridge that's cooling system went out, decided to do a ridiculous about research before replacing it. After ruling out Samsung and LG due to poor repair reviews, and Whirlpool and Kitchenaid because they did not at that time have all the features I wanted, I decided on GE Profile. My friend has one and loves it. No complaints... 2014 model. I purchased the PYE22KSKSS the first of November 2016 at Home Depot. By the beginning of March I had had the GE repair people out 7 times for the same complaint... noise. When the water valve is turned on and off for water, it makes a loud popping sound. When the ice maker fills there is a loud buzzing sound then a pop. They replaced the water valve, water filter and finally the whole right door then decided it was irreparable and replaced it with a new one a week ago. Within 24 hours it was doing the same thing.
I called and told them I did not want this refrigerator and to send a truck to pick it up... Instead they sent an 8th technician who discussed this with the "senior tech" on the phone. I heard him tell the tech to test the water pressure. The tech in my home did so and told the one on the phone that was not the problem. He then said there was nothing to do because it was designed this way. I was told to call my customer relations representative. I did this after he left and was told the issue was the water pressure in my home was too great and causing the issue!! After I had just heard the tech say that was NOT the issue.
GE has lost me for a customer forever and I will make sure anyone I know is aware of GE's lack of customer service and satisfaction. Thank goodness I had purchased the refrigerator at Home Depot and kept the Appliance manager in the loop of my issues... They are picking up the GE and delivering a Kitchenaid with a full refund. That is a stellar company who wants its customers to be satisfied!!!

GE Profile Refrigerator - We purchased all GE appliances for our new home in 2012, thinking they were a reputable company and had been around for so many years they can be trusted for their quality. While we haven't had any issues with the dishwasher, range or microwave, the ice maker/water dispenser in our refrigerator has given us problems and finally stopped working after just 4 years. We were told the cost to repair it would be about $600. We are so frustrated and disappointed! $600 can buy a lot of bags of ice so we aren't going to have it repaired.

We bought GE Profile refrigerator, stove, dishwasher & microwave coming up on 8 years ago in August. The refrigerator is the biggest disappointment ever! At a cost of somewhere between $2300-$2600 it is so disappointing! Had an issue with the ice maker, which took about 2-3 visits to fix. Had ice build up under the big storage drawer which took at least 3 visits to fix. Now the compressor goes! Was told the part alone would be about $360.00 and only one place around us would probably repair it and they would most likely charge $500-$600 just for service call! I totally wanted these appliances and looked specifically for them! Now not even 8 years and I have to buy a new refrigerator! I was also told that at the time we bought these appliances they were made in Korea by Samsung. If we had known this we probably would have gone for another brand.

I purchased this GFE29HSDHSS refrigerator in 2014. The water flow was very weak from the beginning. I called GE within the first one year and the technician sent by GE did not find anything wrong. Since the water flow almost stopped recently, I called my home warranty. The technician found that the ice maker was defective and the tubing behind was kinked. The company paid $430 for the part and service. Within a week the water selector button on the door is out of alignment. The technician says that the whole part has to be replaced. Cost $480. I called GE about the poor quality of parts as the technician mentioned very clearly that very cheap plastic was used. GE washed off their hands due to the age of the refrigerator. Is it fair for a customer to invest $900 (almost cost of a new refrigerator) within two years... GE sold me a LEMON and does not want to take any responsibility.

We built a new house in early 2015. We purchased GE Profile series; Refrigerator, Dishwasher, Gas Range, and Microwave/vent combo. Fortunately, we purchased an extended warranty on the Range. The REFRIGERATOR ice machine is the worst we've ever had. It spits the cubes out straight and the crushed ice is not adequate (takes forever); it will also spit out cubes for no reason.
The RANGE has had continual problems with the lights. It was discovered by our extended warranty visits that is a defective part. We are still waiting for GE (7 weeks) to complete the repair. It was also discovered when we were dealing with the defective part that was blowing the surge protector. It clearly states in the GE appliance book that we should not use a surge protector; the law says we clearly DO need a surge protector. Time for GE to step up and update their appliances?
The DISHWASHER does not distribute the soap properly and sometimes the door doesn't open. We have to be very careful where we place items (never experienced that before). The MICROWAVE/VENT hood blew a light a year after we had it. I purchased another $10 bulb and it burned out immediately. We don't have a warranty so I just go without. I WOULD NOT RECOMMEND GE APPLIANCES; THEY SEEM TO BE CHEAPENING THEM!
GE Refrigerators Company Profile
Company Name:

GE Washing Machines

Company Type:

Public

Ticker Symbol:

GE

Address:

3135 Easton Turnpike

City:

Fairfield

State/Province:

CT

Postal Code:

06828

Country:

United States

Website:

http://www.ge.com/