Best Window and Door Companies
Windows and doors protect homes from invaders of all kinds—cold/hot air, bugs, rodents, thieves and even the sound from noisy neighbors. Newer windows and doors do a better job of this than older ones.
It's estimated that consumers save at least $100 a year when they replace old windows with EnergyStar-certified ones. To get the most benefit out of their investment, consumers should find a company whose door and window options and prices meet their needs.
Compare Reviews for Top Window and Door Companies

Renewal by Andersen
Read 270 Reviews

Renewal by Andersen is the window replacement division of Andersen Corporation, a U.S. window brand. The company offers in-home consultations to help consumers replace old windows with new, energy-efficient composite windows.

Milgard
Read 852 Reviews

Milgard was founded in Washington in 1961, and they specialize in glass and vinyl window and door units. The company extrudes their own frame materials, fabricates vinyl windows and doors, and manufactures fiberglass products.

NewSouth Window Solutions
Read 314 Reviews

NewSouth Window provides window products and installation services in Central Florida. The company specializes in products created with a southern climate in mind, featuring impact resistance for storms and hurricanes.

FAS Windows & Doors
Read 246 Reviews

FAS Windows & Doors has window and door showrooms and distribution centers in both the Tampa and Orlando, Florida areas. The company specializes in Wood-Clad, Vinyl and Hurricane Windows, as well as patio and French doors.

Andersen Windows
Read 242 Reviews

Andersen Windows is the largest manufacturer of windows and doors in North America. The company sells a range of windows, including hung, casement and bay. They also sell commercial and residential patio, entry and storm doors.

Pella
Read 579 Reviews

Pella been providing window and door products and services for more than 90 years. Headquartered in Pella, Iowa, the company sells patio, entry, storm and garage doors, as well as wood, fiberglass, and vinyl windows.

Home Depot Windows
Read 167 Reviews

Home Depot manufactures and installs windows and doors for customers. The company offers a huge selection of doors, including front, pet, security, patio and interior. They also offer basement, single hung and glass block windows.

Compozit Home Systems
Read 40 Reviews

Compozit Home Systems creates some of the most energy-efficient products available. Because the company manufactures in one of the coldest cities in the U.S., they've been able to engineer weatherproof windows and doors.

Tri-State Window Factory
Read 8 Reviews

Tri-State Window Factory is a company that provides windows and doors to customers across Long Island, New York, New Jersey and Connecticut. The company specializes in replacement windows, as well as siding and gutters.

Kolbe Windows and Doors
Read 37 Reviews

Kolbe Windows and Doors specializes in vinyl and aluminum clad windows. The company can customize the interior and exterior of products, and they provide high-performance, energy-efficient products with FSC-certified wood.
Thank you, you have successfully subscribed to our newsletter!
Enjoy reading our tips and recommendations.
We value your privacy. Unsubscribe easily.
What should I look for in windows and doors?
Energy efficient
Most windows and doors are sold with energy efficiency in mind. These products can help consumers save money on their energy bills as well as contribute to protecting the environment.
Extra caulking and weatherstripping: Window and door manufacturers reduce drafts and leakage by eliminating gaps between the window sash and doors and their frames.
Passive solar design: These windows are designed to collect solar energy and trap natural sources of heat and light so that consumers don't have to rely solely on heaters or lights.
Energy performance rating: Windows are rated by the government for their energy efficiency. Windows that feature low-e glass, argon-filled insulated panes and superior weatherstripping and caulking get the highest ratings.
Protection against storms
Exterior storm windows and hurricane windows are designed to enhance the energy efficiency of existing windows, especially single-pane units. They also help homes withstand damage during harsh weather conditions.
Special glass: Storm windows use extra-strength glass to reduce the risk of breakage during a violent storm. The window frames are typically made of aluminum, vinyl or fiberglass.
Multiple tracks: These windows have multiple tracks and layers so that glass is reinforced, and owners can open different parts of the window, adding greater flexibility.
Built-in screens: Most storm windows and hurricane windows have built-in screens that prevent insects and debris from entering the home when the window is open.
Noise reduction
There are specially-engineered windows that can dramatically reduce noise from outside. These windows are popular in urban areas, neighborhoods near airports and other locations where there's a lot of traffic and noise. Some windows can even be fitted with filters that can be set to block out certain noises and let in others.
Inserts: Inside-mount window inserts cover window sash and block out most noises. They also help insulate the window, keeping heated or cooled air inside.
Laminated glass: Laminated glass has a layer of plastic in between the glass panes, which helps block out noise. This type of window is also known as a soundproof window.
Triple-pane windows: Built for superior energy efficiency, triple-pane windows also do an excellent job of dampening exterior sounds.
Styles and materials
Windows and doors come in a variety of sizes and styles to complement virtually any architectural design. They're made from a number of different materials, including wood, fiberglass, aluminum and vinyl.
Double-hung windows: With two sashes that slide up and down independently, double-hung windows represent the most popular type of residential window sold today.
Casement windows: Popular on contemporary-style homes, casement windows crank open and are particularly well-suited for hard-to-reach installations, such as in front of a kitchen sink.
Bay windows: These windows project from the house at an angle (typically 30 or 45 degrees) in order to provide wide-angle views and architectural interest.
Bow windows: Projecting out from the house in a gentle arch, bow windows provide a beautiful, panoramic view of the outdoors.
Picture windows: Picture windows are stationary, non-openable windows that add great views and aesthetic value. They're often flanked by narrow casements or double-hung units.
Hopper windows: Tilt-in hopper windows are typically installed in basements and crawlspaces. The narrow sash locks at the top and when unlatched, it tips in toward the interior.
Entry doors: Available in a wide range of sizes and styles, these exterior-grade doors are specifically designed for use as a home's front door. Simpler, more affordable entry doors are available for back and side entries.
French doors: Made for both interior and exterior installations, French doors typically comprise two swinging doors with large divided-glass panes. Both traditional in-swinging and out-swinging models are available.
Sliding doors: Sliding patios doors with their large glass surfaces flood the interior space with natural light. They're most often installed at the entry to a deck, patio, porch or screened room.
Home security
Different types of doors and windows can be used to help keep the home safe and reduce the risk of break-ins.
Security doors: Security doors are made of reinforced steel and set into welded steel frames. These heavy doors are virtually impossible to cut through and are used to secure rooms where valuables are stored. They are often fitted with multiple locks.
Reinforced glass: Placing reinforced glass in the windows makes it harder for people to break the panes to get into the house. This glass may also have multiple layers.
Window bars: Steel bars on windows can deter intruders from breaking and entering a home. The bars can be customized to fit the home's décor and architectural style.
Customization
It's important to be able to customize doors and windows to fit the owner's personal preference and style.
Mix and match: Consumers can often choose from a variety of products and install different products in different parts of the home.
Style packages: Some window or door installers may offer a series of products that are meant to emulate a particular style.
Expert help: Some window or door companies may provide designers to help homeowners determine which products best meet their stylistic needs.
What are different types of windows and doors?
Storm windows
Exterior storm windows (also called hurricane windows) are designed to enhance the energy efficiency of existing windows. They also block out rain, wind and snow.
Basement windows
Basement windows must be specially designed. These windows are specially fitted for basement walls and may open or be oriented differently than windows in the rest of the house.
Decorative windows and doors
Decorative windows and doors are more for show and style than utility and are normally inessential. For example, picture windows allow more light into the house and give the room an aesthetic appeal.
Entry doors
Entry doors, as the name implies, are installed in the front and back of the home so that people can get in and out easily. They need to be fitted with locks and may be made out of metal in order to ensure they stay closed and locked.
Inside doors
Interior doors are installed in doorways to rooms. They provide privacy and a modicum of security. They're often made out of solid wood with a traditional frame-and-panel design, but lightweight, hollow-core, flush-panel and molded doors are also commonly available.
Who buys windows and doors?
Landlords and property managers
Landlords and residential property managers need to install windows and doors in rental units, including entry doors, interior doors and patio doors.
Business owners
Business owners must install and maintain appropriate, secure doors to allow people to come in and out of their businesses. They must also install windows to admit natural light and to display signs and merchandise.
Environmentally-conscious consumers
Environmentally-conscious consumers will want to purchase energy-efficient doors and windows for their homes or businesses.
People who live with storms or floods
Owners who live in areas with high flooding, hurricanes, lots of storms or other natural occurrences may need special windows and doors to protect their homes.
People who live in cities
Those who live in urban environments may need windows and doors that emphasize security, block out dust and dirt and reduce outside noise.
Expert reviews for window and door companies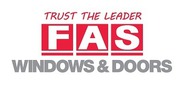 FAS Windows and Doors is the largest volume residential door and window dealer in Florida. It was founded by a father and son team in 2005 and offers both replacement and new construction products.
Read More

NewSouth Window Solutions is run by two former salesmen from Champion Window Manufacturing in Ohio. The company has four locations—Tampa, Orlando, Sarasota, West Palm—and sells factory-direct replacement and new windows and doors throughout Florida.
Read More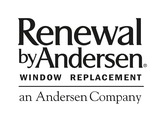 With locations across the United States, Renewal by Andersen, a division of Anderson Corporation, offers start-to-finish window and door replacement with a focus on energy efficiency.
Read More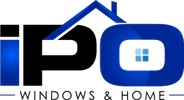 IPO Windows & Home has 20 years of industry experience. The company offers a variety of energy efficient replacement windows to meet most property owners' needs. It serves several major metro areas in the Southern United States and on the Atlantic seaboard.
Read More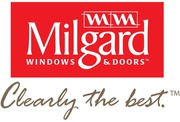 Milgard has been building doors and windows for over 50 years. It has certified dealers in 18 western U.S. states, including Hawaii and Alaska as well as in Alberta, and British Columbia, Canada. The company prides itself on personalized customer service by offeringface-to-face and online guidance to consumers.
Read More

With more than 2,000 locations, Home Depot  an established do-it-yourself home-improvement store  with a vast inventory.
Read More

Pella has a 90-year history of designing and building high-quality, energy-efficient windows and doors. The company has been recognized by the Environmental Protection Agency as an Energy Star Partner of the Year nine times, most recently in 2016.
Read More

The Andersen Corporation is the largest door and window manufacturer in the United States. The company has been in business since 1903.
Read More

U.S. Window Factory is a Georgia-based, family-owned business that sells vinyl windows and doors at close to wholesale prices.
Read More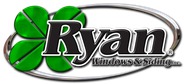 Established in 1991, Ryan Windows and Siding is a family-owned business that serves customers in the greater southeast Minnesota region.
Read More
Kolbe Windows and Doors was founded in 1946 by brothers Herb and Ervin Kolbe, who were Wisconsin dairy farmers. Working out of their mother's washhouse, they began repairing broken window frames and building new window sashes. Today, the company has grown into an international window and door company with seven locations in Wisconsin, Minnesota and Colorado.
Read More

Arizona Energy Savers & Home Improvements provides quality home-remodeling services to customers in the greater Mesa, Arizona area. It sells and installs replacement windows, entry doors, sunrooms, walk-in bathtubs and patio covers. All of their products focus on energy efficiency and cost savings.
Long experience: Founded in 2011, this customer-centric company is well established in south-central Arizona and brings expert knowledge and skills to each project.
Quality products: Arizona Energy Savers sells and installs high-quality windows, doors and other home-improvement products manufactured by trusted local and national companies.
Energy efficiency: This company installs Energy Star windows and doors, helping customers protect the environment while saving money and energy.
Reliable workmanship: In addition to cost savings, this company specializes in expert installations that provide customers with the peace of mind that all work will be done correctly, within budget and on time.
Best for: Arizona Energy Savers & Home Improvements is best for people who are environmentally conscious, homeowners and cost savers.
Compare Reviews for Top Window and Door Companies

IPO Windows & Home
Read 9 Reviews

IPO Windows & Home sells and installs replacement windows in seven states and Washington D.C. The company offers a wide variety of windows from hundreds of manufacturers. It has been in business for over 20 years.

New U.S. Window Factory
Read 25 Reviews

U.S. Window Factory is a company that specializes in vinyl replacement windows, including double hung, sliding, picture, casement and architectural windows. The company is located in the greater Atlanta metropolitan area.

Ryan Windows & Siding
Read 13 Reviews

Ryan Windows & Siding is a windows and door company based in Southeastern Minnesota. The company sells insulation and siding products, in addition to energy efficient windows and doors, including specialty and awning windows.

Arizona Energy Savers & Home Improvements, LLC
Read Expert Review
Out of Business

Arizona Energy Savers & Home Improvements was founded in 2011 but has roots going back 35 years. The family-owned business installs energy-efficient windows and doors as well as sunrooms and patios in the Phoenix area.
Disclaimer
Information in this guide is general in nature and is intended for informational purposes only; it is not legal, health, investment or tax advice. ConsumerAffairs.com makes no representation as to the accuracy of the information provided and assumes no liability for any damages or loss arising from its use.