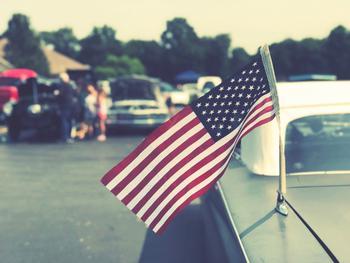 Prices at the pump have been fairly stable in the last week
Gasoline prices have steadily risen off their lockdown lows in recent weeks, but they're still a lot less than at this time last year. Independence weekend travelers will find the lowest July 4th gas prices in 15 years.
The AAA Fuel Gauge Survey puts the national average price of regular gas at $2.17 a gallon, about the same price as a week ago. Going into the Independence Day holiday last year, the average price was $2.73 a gallon. The average price of premium gas is $2...