Much of the national price rise is centered in the Midwest
04/12/2017
|
ConsumerAffairs

By Mark Huffman
Mark Huffman has been a consumer news reporter for ConsumerAffairs ... Read Full Bio→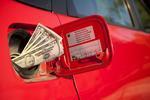 After flatlining for much of the early spring, gasoline prices have suddenly started moving higher, reflecting the change-over to summer blends of gasoline at the nation's refineries.
The AAA Fuel Gauge Survey shows the national average price of self-serve regular is about $2.39 a gallon, up six cents in the last week and nearly a dime in the last 30 days.
The national average of premium gasoline is nearly $2.90 a gallon, up over five cents in the last week and nearly eig...
More
GasBuddy finds widest price gap within markets when prices are low
03/31/2017
|
ConsumerAffairs

By Mark Huffman
Mark Huffman has been a consumer news reporter for ConsumerAffairs ... Read Full Bio→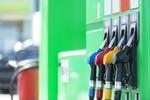 The price of gasoline has been relatively low for nearly two and a half years. The drop, which began in late 2014, followed 11 years of near record high prices at the pump.
But while consumers are far better off than they were in 2012, Patrick DeHaan, senior petroleum analyst at GasBuddy, says right now is when consumers are in greatest danger of overpaying for fuel. He says GasBuddy conducted a study that demonstrates just how much we're overpaying.
Think of it this way....
More
Sort By