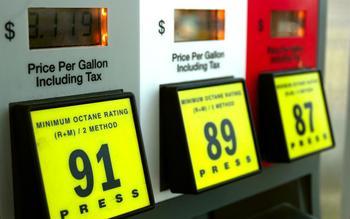 Lower demand for fuel is keeping prices in check
As summer begins to fade into the rearview mirror, gasoline prices have leveled off, even though oil prices have begun to rise again.
AAA's daily check on prices shows the national average price of regular gas is $3.19 a gallon, just 1 cent higher than last Friday. It's about a dollar a gallon more than a year ago, when the pandemic had cut into demand.
The average price of premium gas is $3.81 a gallon, a penny higher than a week ago. The average price of diesel fuel is ...