An explosion rocked the East Coast's largest refinery before dawn on Friday
06/21/2019
|
ConsumerAffairs

By Mark Huffman
Mark Huffman has been a consumer news reporter for ConsumerAffairs ... Read Full Bio→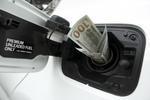 Consumers continued to enjoy falling gasoline prices this week, but an early morning explosion at an oil refinery near Philadelphia could reverse that trend.
A video posted to social media shows a massive explosion at the Philadelphia Energy Solutions Refining Complex in south Philadelphia shortly before dawn on Friday. The refinery is reportedly the largest on the East Coast, processing more than 300,000 barrels of crude oil a day.
The fire is likely to reduce the amount...
More
Prices at the pump are 12 cents a gallon lower since Memorial Day
06/14/2019
|
ConsumerAffairs

By Mark Huffman
Mark Huffman has been a consumer news reporter for ConsumerAffairs ... Read Full Bio→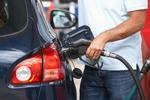 A big drop in the price of crude oil is giving motorists a break at the gas pump as the summer driving season begins in earnest.
The AAA Fuel Gauge Survey shows the national average price of regular gas is $2.70 a gallon, seven cents less than last Friday. It's nearly 20 cents a gallon less than at this time last year.
The average price of premium has fallen six cents to $3.30 a gallon. The average price of diesel fuel is three cents less than last week, at $3.03 a gallo...
More
Sort By