But the low prices may not last very long in 2019
12/14/2018
|
ConsumerAffairs

By Mark Huffman
Mark Huffman has been a consumer news reporter for ConsumerAffairs ... Read Full Bio→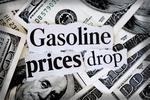 Gas prices are giving consumers a Christmas bonus heading into the holidays, as it costs less to fill up this week than last week. In fact, gasoline prices have hit another low for 2018.
The national average price of regular gasoline is $2.39 a gallon, five cents less than last week and six cents lower than this time a year ago.
The average price of premium gas is under $3 a gallon for the first time this year, falling four cents to $2.98 a gallon. The price of diesel fue...
More
It's been 18 months since that was true
12/07/2018
|
ConsumerAffairs

By Mark Huffman
Mark Huffman has been a consumer news reporter for ConsumerAffairs ... Read Full Bio→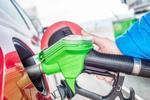 Gas prices continue to fall, but the cheapest fuel has now moved to the nation's heartland, leaving higher-than-normal prices in the Southeast. For the first time this year, motorists in Kansas and Iowa are enjoying some of the lowest prices in the nation. The AAA Fuel Gauge Survey shows the national average price of regular is $2.43 a gallon, the cheapest it's been all year. The price is six cents lower than a week ago and is now below the average price of one year a...
More
Sort By