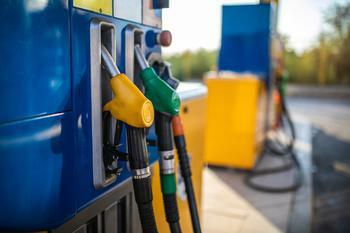 Truckers saw the price of diesel fuel rise by only a penny per gallon
With more oil being diverted to diesel fuel to bring down raging transportation costs, motorists endured still more pain at the pump this week as gasoline prices hit yet another record high.
AAA's daily fuel price survey shows that the national average price of regular gas is $4.59 a gallon, eclipsing the previous record set earlier in the month. The price has gained nearly 50 cents a gallon in just the last 30 days.
The average price of premium gas is $5.23 a gallon, gai...