Prices at the pump are already much higher than they were last year
02/21/2017
|
ConsumerAffairs

By Mark Huffman
Mark Huffman has been a consumer news reporter for ConsumerAffairs ... Read Full Bio→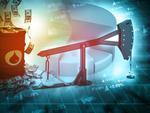 Consumers who have gotten accustomed to relatively low gasoline prices over the last two and a half years will have an adjustment to make this spring.
Gas prices are going to be a bit higher than they were last year.
Actually, they already are. The AAA Fuel Gauge Survey shows the national average price of self-serve regular is $2.28 a gallon, with almost no movement in the last week. But compared to the price a year ago, it is 57 cents a gallon more.
The national average p...
More
GasBuddy analyst says nearly half of new cars now require more expensive premium
02/13/2017
|
ConsumerAffairs

By Mark Huffman
Mark Huffman has been a consumer news reporter for ConsumerAffairs ... Read Full Bio→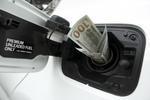 When ConsumerAffairs reports on the price of gasoline, we always focus on the price of regular gas as the baseline, since the assumption is that's the fuel grade most consumers buy.
But increasingly, more consumers are filling up with more expensive premium gas, not because they want to but because the engine in their car requires it.
Patrick DeHaan, senior analyst at GasBuddy, has produced a chart that shows the rising percentage of new vehicles on the road that require p...
More
Sort By