Analysts says prices at the pump likely to rise in the short run
11/30/2016
|
ConsumerAffairs

By Mark Huffman
Mark Huffman has been a consumer news reporter for ConsumerAffairs ... Read Full Bio→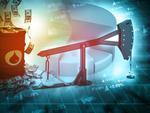 The OPEC oil cartel members, meeting in Vienna, have agreed to production limits in an effort to push the price of oil higher.
The markets reacted immediately, with the price of crude jumping more than 6.5% to $48.22 a barrel in early trading in New York.
Two years ago, OPEC member Saudi Arabia launched a huge increase in production in an effort to drive down the price of oil. It took that self-defeating action to try to drive American shale oil producers out of business ...
More
But prices are still slightly higher than last year
11/23/2016
|
ConsumerAffairs

By Mark Huffman
Mark Huffman has been a consumer news reporter for ConsumerAffairs ... Read Full Bio→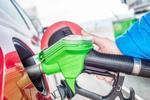 According to AAA, more than 43 million Americans will hit the road this Thanksgiving holiday. When they stop to fuel up, they'll find relatively cheap prices at the pump, and the prices could be even cheaper on the return trip.
The AAA Fuel Gauge Survey shows the national average price at $2.13 a gallon, nearly a dime cheaper than a month ago, but six cents more than last Thanksgiving weekend. The price of diesel fuel is actually down from last year.
Gas prices are higher...
More
Sort By