But the surprising break at the gas pump probably won't last
02/23/2018
|
ConsumerAffairs

By Mark Huffman
Mark Huffman has been a consumer news reporter for ConsumerAffairs ... Read Full Bio→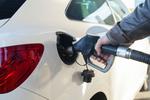 Gasoline prices, which normally rise at this time of year, have gone down in the last week, matching levels that were prevalent a month ago.
According to the AAA Fuel Gauge Survey, the national average price of regular is around $2.52 a gallon, down three cents in the last week and about a penny less than a month ago. The average price of premium gas is $3.06 a gallon, and the average price of diesel fuel is $2.96.
Motorists in most areas of the country had been experienc...
More
Analyst says falling supply and rising demand is having an effect
02/01/2018
|
ConsumerAffairs

By Mark Huffman
Mark Huffman has been a consumer news reporter for ConsumerAffairs ... Read Full Bio→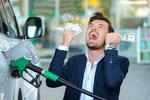 Consumers are likely to pay considerably more for gasoline when spring arrives, as slowing world oil production and rising demand will likely put upward pressure on prices.
Since late 2015, consumers have caught a break at the gas pump as Saudi Arabia opened the spigots in an effort to hurt U.S. shale producers, who have consistently cut into OPEC market share.
The resulting huge increase in supply drove down the price of oil to between $30 and $40 a barrel, making many U...
More
Sort By