Prices dipped this week but may move higher again soon
03/15/2017
|
ConsumerAffairs

By Mark Huffman
Mark Huffman has been a consumer news reporter for ConsumerAffairs ... Read Full Bio→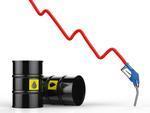 Motorists have gotten accustomed to seeing the price of gasoline go up at this time of year. Late winter to early spring is the time oil refineries do maintenance and switch over the summer grade fuel, reducing output and generally raising prices.
But in the last week or so prices haven't been going up. In fact, according to the AAA Fuel Gauge Survey, they've actually gone down a bit.
The survey shows the national average price of regular self-serve is $2.29 a gallon, dow...
More
But the extra fuel may not be headed for your neighborhood gas station
03/07/2017
|
ConsumerAffairs

By Mark Huffman
Mark Huffman has been a consumer news reporter for ConsumerAffairs ... Read Full Bio→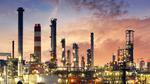 ExxonMobile CEO Darren Woods says the company plans to spend $20 billion over a ten-year period to upgrade and expand oil and chemical operations along the Gulf Coast.
Woods is talking up the economic benefits, with new construction projects at 11 new and existing sites, generating thousands of temporary and permanent jobs. But consumers might be asking if the project will result in increased supplies of gasoline, keeping U.S. prices low and supplies plentiful.
Patrick De...
More
Sort By