With no refinery issues and falling oil prices, everyone is getting a break
05/10/2017
|
ConsumerAffairs

By Mark Huffman
Mark Huffman has been a consumer news reporter for ConsumerAffairs ... Read Full Bio→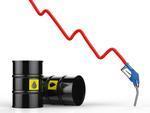 With the near collapse of crude oil prices, nearly all motorists are getting a break at the gas pump, which is unusual.
Generally, gasoline prices fluctuate by region. They might go down in Louisiana and Texas but go up in Michigan and Indiana. That's because refinery issues can affect prices in regions, sending them higher or lower.
But as the U.S. approaches Memorial Day and the start of the summer driving season, Patrick DeHaan, senior petroleum analyst at Gasbuddy, is...
More
Refinery output is through the roof
05/04/2017
|
ConsumerAffairs

By Mark Huffman
Mark Huffman has been a consumer news reporter for ConsumerAffairs ... Read Full Bio→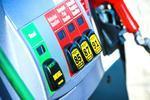 Gasoline prices, which normally rise from the end of winter through Memorial Day, have gone down over the last few days, handing motorists an unexpected gift for this time of year.
The national average price of self-serve regular is $2.36 a gallon, down four cents in the last week, according to the AAA Fuel Gauge Survey. The national average price of premium gas is down two cents, to $2.89.
"I'm surprised by the price drop, but we've been really good at pumping oil and pr...
More
Sort By