The annual seasonal price rise hasn't happened so far
03/24/2017
|
ConsumerAffairs

By Mark Huffman
Mark Huffman has been a consumer news reporter for ConsumerAffairs ... Read Full Bio→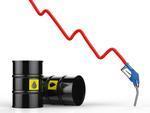 In a famous Sherlock Holmes story, the key clue was the dog that did not bark. When it comes to gasoline prices, the key victory for consumers, it seems, is the price that did not rise.
By all accounts, the national average gasoline price should have risen about a dime a gallon over the last two or three weeks. It hasn't.
The AAA Fuel Gauge Survey shows today's average price of self-serve regular is $2.29 a gallon. That's what it was the day before, and a week ago. If you...
More
Prices dipped this week but may move higher again soon
03/15/2017
|
ConsumerAffairs

By Mark Huffman
Mark Huffman has been a consumer news reporter for ConsumerAffairs ... Read Full Bio→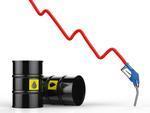 Motorists have gotten accustomed to seeing the price of gasoline go up at this time of year. Late winter to early spring is the time oil refineries do maintenance and switch over the summer grade fuel, reducing output and generally raising prices.
But in the last week or so prices haven't been going up. In fact, according to the AAA Fuel Gauge Survey, they've actually gone down a bit.
The survey shows the national average price of regular self-serve is $2.29 a gallon, dow...
More
Sort By