The national average price has shot up eight cents a gallon in the last month
10/13/2016
|
ConsumerAffairs

By Mark Huffman
Mark Huffman has been a consumer news reporter for ConsumerAffairs ... Read Full Bio→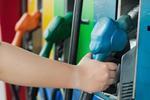 It's fall, when oil refineries are turning out cheaper winter-grade gasoline. Oil prices remain at $50 or less a barrel and supplies are ample.
So why is the price at the pump rising in many areas?
According to the AAA Fuel Gauge Survey, the national average price of self-serve regular is around $2.25 a gallon, up about two cents from a week ago and eight cents higher than a month ago. That's a big jump in 30 days, especially at a time when prices are usually headed lower...
More
Gas prices aren't going back to $3 a gallon anytime soon
09/29/2016
|
ConsumerAffairs

By Mark Huffman
Mark Huffman has been a consumer news reporter for ConsumerAffairs ... Read Full Bio→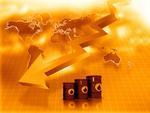 The news that OPEC ministers have agreed in principal to capping production sent oil prices surging on world markets late Wednesday.
Bloomberg News reported the oil ministers, meeting in Algeria, agreed in principal to try to cap production at around 33 million barrels a day. For the first time in two years, the world's major oil producers appear to be on a path that would reduce output and raise prices.
But the consensus among industry analysts appears to be that this is...
More
Sort By