GasBuddy analyst says nearly half of new cars now require more expensive premium
02/13/2017
|
ConsumerAffairs

By Mark Huffman
Mark Huffman has been a consumer news reporter for ConsumerAffairs ... Read Full Bio→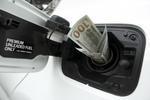 When ConsumerAffairs reports on the price of gasoline, we always focus on the price of regular gas as the baseline, since the assumption is that's the fuel grade most consumers buy.
But increasingly, more consumers are filling up with more expensive premium gas, not because they want to but because the engine in their car requires it.
Patrick DeHaan, senior analyst at GasBuddy, has produced a chart that shows the rising percentage of new vehicles on the road that require p...
More
American producers will keep oil prices in check
01/20/2017
|
ConsumerAffairs

By Mark Huffman
Mark Huffman has been a consumer news reporter for ConsumerAffairs ... Read Full Bio→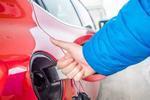 Gasoline prices rose late last year, at a time when prices at the pump normally go down.
The normal decrease is because the nation's refineries have completed the switch-over to winter grade gasoline, which is cheaper to produce. Consumers also tend to drive less in the late fall and early winter, reducing demand.
So what was behind the uncharacteristic price rise? The price of oil, pure and simple.
OPEC, primarily Saudi Arabia, agreed to cut back oil production. Even big ...
More
Sort By