Plentiful supplies and low oil prices giving motorists a windfall
07/21/2016
|
ConsumerAffairs

By Mark Huffman
Mark Huffman has been a consumer news reporter for ConsumerAffairs ... Read Full Bio→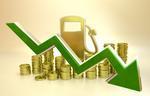 July is dead center in the summer driving season. Whether it's a quick trip to the beach or an extended road trip, it's when many families pack up and hit the road.
As such, gasoline demand normally rises in July, and so do gasoline prices. But this is not a normal July.
Even though prices have risen off their early-winter lows, they are well below seasonal norms and are headed still lower, at a time they usually peak. The AAA Fuel Gauge Survey shows the national average ...
More
A Chase survey paints different picture than earlier projections
07/07/2016
|
ConsumerAffairs

By Mark Huffman
Mark Huffman has been a consumer news reporter for ConsumerAffairs ... Read Full Bio→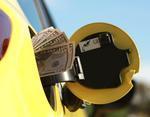 After nearly two years of relatively-low gasoline prices, U.S. consumers have saved a lot of money at the gas pump. The Energy Information Administration (EIA) has estimated consumers saved about $700 last year.
What they did with it is the million dollar question. Many economists assumed the savings would significantly boost the economy as consumers used their savings to satisfy pent-up demand. It hasn't worked out that way, as consumer spending hasn't risen that much.
S...
More
Sort By