A new report predicts more stable oil prices for the rest of 2018
06/13/2018
|
ConsumerAffairs

By Mark Huffman
Mark Huffman has been a consumer news reporter for ConsumerAffairs ... Read Full Bio→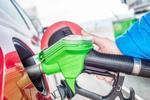 Consumers who have been squeezed by rapidly rising gasoline prices may soon get some relief.
A new report by the International Energy Agency (IEA) predicts the recent spike in world oil prices is pretty much over, with crude oil prices moderating for the rest of 2018. That could keep gasoline prices from going even higher.
"Oil prices are unlikely to increase as sharply as they did from mid-2017 onward and thus the dampening effect on demand will be reduced," the IEA said...
More
Have we seen the highest gas prices of the year?
05/29/2018
|
ConsumerAffairs

By Mark Huffman
Mark Huffman has been a consumer news reporter for ConsumerAffairs ... Read Full Bio→
Motorists who felt pain at the gas pump over the Memorial Day weekend might feel a little better when the Independence Day holiday rolls around in early July.
The price of fuel may have peaked on Friday, when it hit a multi-year high national average of nearly $3 a gallon. Today, the national average price of regular gas has dipped slightly to less than $2.97, according to the AAA Fuel Gauge Survey.
The survey shows the price of premium gas has remained stable at around $...
More
Sort By