Pump prices are responding to increased demand and higher oil prices
04/19/2018
|
ConsumerAffairs

By Mark Huffman
Mark Huffman has been a consumer news reporter for ConsumerAffairs ... Read Full Bio→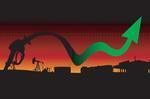 Gasoline prices have surged in the last week, propelled by the annual switch-over to summer grade fuel, strong demand, and a sharp rise in oil prices.
The price of crude oil rose above $68 a barrel on Wednesday for the first time since 2015, when OPEC flooded the market with oil to drive down prices in a bid to take marketshare from U.S. shale oil producers. Rising crude prices have increased costs for oil refineries at precisely the time they are producing more expensiv...
More
Fuel costs more than 30 cents a gallon more than it did at this time last year
04/02/2018
|
ConsumerAffairs

By Mark Huffman
Mark Huffman has been a consumer news reporter for ConsumerAffairs ... Read Full Bio→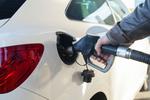 Motorists across the country have seen gasoline prices rise as refiners make the switch from winter-grade gasoline to summer blends.
The AAA Fuel Gauge Survey shows the national average price of regular gasoline is about $2.66 a gallon, up five cents in the last week and 11 cents higher over the last two weeks. Gasoline is more than 30 cents a gallon higher than at this time last year.
The average price of premium gas is $3.18 a gallon, increasing by a similar amount over...
More
Sort By