Unlike Harvey, Irma has had little impact on price
09/13/2017
|
ConsumerAffairs

By Mark Huffman
Mark Huffman has been a consumer news reporter for ConsumerAffairs ... Read Full Bio→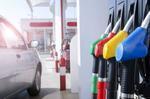 As Florida residents loaded their cars to evacuate ahead of Hurricane Irma last week, they created severe supply shortages at many gas stations that were already dealing with Hurricane Harvey-related supply issues.
We caught up with Gasbuddy senior analyst Patrick DeHaan, who has been monitoring Florida's gas situation from the emergency command center in Tallahassee since last week. He says the state's gas stations are quickly recovering.
"Thirty-seven percent of station...
More
The average price has drifted lower over the last three days
09/11/2017
|
ConsumerAffairs

By Mark Huffman
Mark Huffman has been a consumer news reporter for ConsumerAffairs ... Read Full Bio→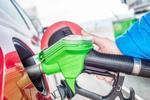 After Hurricane Harvey devastated the Texas Gulf Coast, interrupting gasoline supplies from some of the area's refineries, gasoline prices surged, especially in the southeastern states.
But over the last three days, AAA's national average price of regular has actually gone down by a fraction of a cent per day, suggesting prices have leveled off, at least for now.
The national average price of regular today is $2.66 a gallon, down about a penny over the last three days. It...
More
Sort By