Gas prices aren't going back to $3 a gallon anytime soon
09/29/2016
|
ConsumerAffairs

By Mark Huffman
Mark Huffman has been a consumer news reporter for ConsumerAffairs ... Read Full Bio→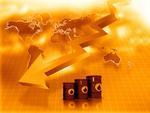 The news that OPEC ministers have agreed in principal to capping production sent oil prices surging on world markets late Wednesday.
Bloomberg News reported the oil ministers, meeting in Algeria, agreed in principal to try to cap production at around 33 million barrels a day. For the first time in two years, the world's major oil producers appear to be on a path that would reduce output and raise prices.
But the consensus among industry analysts appears to be that this is...
More
Prices at the pump are showing remarkable stability
09/27/2016
|
ConsumerAffairs

By Mark Huffman
Mark Huffman has been a consumer news reporter for ConsumerAffairs ... Read Full Bio→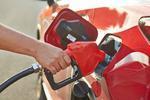 The pipeline leak in Alabama has been repaired and gasoline is flowing again, but some states in the Southeast are still feeling the effects of reduced supplies and higher prices.
Those rising prices have more or less offset the seasonal drop in prices elsewhere in the U.S., and the result is a remarkable stability in gasoline prices.
According to AAA, the national average price of regular gasoline is about $2.21 a gallon, within a penny of where it was the day before, a ...
More
Sort By