Consumers reaping the benefit of continued oil glut and falling demand
06/15/2017
|
ConsumerAffairs

By Mark Huffman
Mark Huffman has been a consumer news reporter for ConsumerAffairs ... Read Full Bio→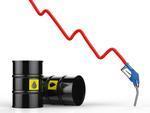 Just about everywhere in the country, gasoline prices are going down, a nice bonus for motorists as we get into the summer driving season.
The reason is two-fold. There haven't been any major incidents at oil refineries that would interfere with regional distribution of gasoline. And the price of oil, used to make gasoline, is dropping like a rock.
"Oil plummeting to $44 a barrel, wholesale gas prices taking a beating," Tweeted Patrick DeHaan, senior petroleum analyst at ...
More
Prices highest in the West, cheapest in the Southeast
05/24/2017
|
ConsumerAffairs

By Mark Huffman
Mark Huffman has been a consumer news reporter for ConsumerAffairs ... Read Full Bio→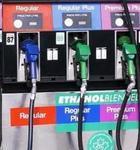 Millions of consumers will hit the road for the long Memorial Day weekend and will find gasoline just a little more expensive than it was last year.
According to the AAA Fuel Gauge Survey, the national average price of self-serve regular is around $2.36 a gallon, up seven cents from last Memorial Day weekend. The national average price of premium gas is $2.88 a gallon, 13 cents a gallon more than last year.
The national average price of diesel fuel is $2.50 a gallon, near...
More
Sort By