A South Carolina couple is seeking class action status after using the allegedly faulty products
08/31/2017
|
ConsumerAffairs

By Christopher Maynard
Christopher Maynard is a New York-based writer and editor who ... Read Full Bio→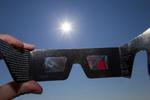 Earlier this month, when excitement over the coming solar eclipse was still at its peak, Amazon issued a recall cautioning those who had purchased eclipse glasses on its site to not use them because they may not be safe.
However, a class action lawsuit alleges that the warning wasn't sufficient and that the company should provide compensation to consumers who were harmed while using the products. Reuters reports that suit was filed in South Carolina on Tuesday evening by...
More
The agency chose not to block the deal based off speculation
08/24/2017
|
ConsumerAffairs

By Christopher Maynard
Christopher Maynard is a New York-based writer and editor who ... Read Full Bio→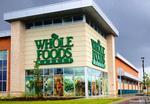 Back in June, Amazon announced that it would be acquiring Whole Foods for $13.7 billion. Critics were quick to respond that the deal was a huge threat to competition in the grocery industry and that it shouldn't receive approval from regulators.
Nevertheless, it looks like the deal will likely close by the end of 2017. Both Whole Foods shareholders and the U.S. Federal Trade Commission (FTC) cleared the acquisition on Wednesday, according to a Reuters report.
"The FTC con...
More
Sort By