Retailer says it can't confirm that they are safe
08/14/2017
|
ConsumerAffairs

By Mark Huffman
Mark Huffman has been a consumer news reporter for ConsumerAffairs ... Read Full Bio→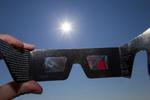 An Oregon TV station reports Amazon has cautioned it against using some of the eclipse-viewing devices it purchased from the site.
According to an email to KGW-TV, the online retailer said it could not confirm the solar filters purchased by the station's photographers were safe for viewing the eclipse.
"We recommend that you DO NOT use this product to view the sun or the eclipse," the station quotes the Amazon email.
The station also reports that at least a dozen viewers r...
More
Applicants will be shown tours of the facilities and may get an on-the-spot job offer
08/02/2017
|
ConsumerAffairs

By Christopher Maynard
Christopher Maynard is a New York-based writer and editor who ... Read Full Bio→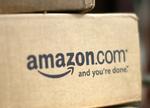 Following up on its promise to create 100,000 U.S.-based jobs by mid-2018, Amazon will today be attempting to hire 50,000 workers in some of its largest operation hubs around the U.S.
According to a Fortune report, the online retailer will be hosting job fairs in cities like Baltimore, Maryland and Buffalo, NY to fill full-time and part-time vacancies at its fulfillment centers. The fairs will be taking place from 8 a.m. to noon, with company officials giving prospective...
More
Sort By