Consumers would link their card information to their handprint
01/21/2020
|
ConsumerAffairs

By Christopher Maynard
Christopher Maynard is a New York-based writer and editor who ... Read Full Bio→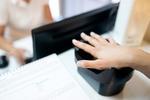 Checking out at a grocery store or brick-and-mortar business may soon be as simple as waving your hand. 
The Wall Street Journal (WSJ), citing sources familiar with the matter, reports that Amazon is in the process of developing technology that would allow consumers to use their handprint as a payment method. The process would work by linking payment card information to a person's hand so they could quickly get through the checkout line without the hassle of pulling out ...
More
The online retailer sold billions of products and had millions of Prime sign-ups
12/27/2019
|
ConsumerAffairs

By Christopher Maynard
Christopher Maynard is a New York-based writer and editor who ... Read Full Bio→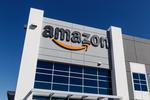 If you were to take stock following the holiday shopping season, it would be hard to find an area in which Amazon didn't see growth. 
Despite a shorter holiday shopping season between Thanksgiving and Christmas, the online retailer reports that it sold billions of items through its network and signed up millions of consumers for its Prime membership. The company cited special deals on some of the busiest shopping days throughout November and December as being a big drive...
More
Sort By