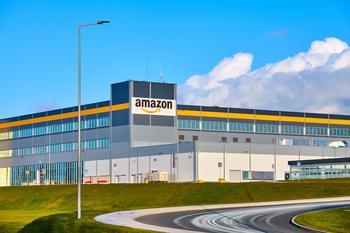 The company said its online grocery sales tripled in the second quarter
In its second quarter earnings report, Amazon said a pandemic-related surge in consumer demand resulted in a tripling of its online grocery sales compared to the same quarter last year. 
The company said it had to increase grocery delivery capacity by more than 160 percent to meet demand during the unexpected health crisis.
"This was another highly unusual quarter, and I couldn't be more proud of and grateful to our employees around the globe," Amazon CEO Jeff Bezos said ...