The tech giant is receiving pressure from nearly 20 groups to end the practice
06/20/2018
|
ConsumerAffairs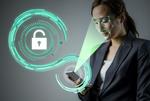 Late last week, Amazon CEO Jeff Bezos received a letter from shareholders who are concerned about the privacy threat of government surveillance from facial recognition technology.
Rekognition -- Amazon's technology -- was introduced in 2016 and can detect objects and faces in images and videos. It also allows people to upload face databases to automatically identify individuals, technology that is utilized by law enforcement officials in Orlando, Florida and Washington C...
More
The program gives apartment residents another way to receive package deliveries
06/20/2018
|
ConsumerAffairs

By Sarah D. Young
Sarah D. Young has been a columnist for a blog ... Read Full Bio→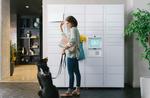 On Tuesday, Amazon announced that more apartment dwellers are getting access to its delivery lockers for apartment complexes, called the Hub.
The Hub is similar to the online retailer's existing Lockers, which launched in 2011 as an alternative to receiving packages from Amazon at home or work.
With the Hub, Amazon places a large metal locker in a common area of an apartment complex. When a resident's order arrives, couriers deliver the package to the on-site Hub where it...
More
Sort By