The company has plenty of things to weigh, including competition, market need, and affordability of space
01/11/2019
|
ConsumerAffairs

By Gary Guthrie
Gary Guthrie covers technology and travel for the ConsumerAffairs news ... Read Full Bio→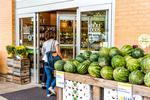 Sears is as close as a company can be to teetering on the brink of liquidating its assets, and if it doesn't make it past its 11th-hour reprieve, it's possible that its empty stores may become expansion space for Whole Foods.
In a report by Yahoo! Finance, sources said that the Amazon-owned food chain has already taken a look-see at a former K-Mart site in Utah. K-Mart is one of Sears' sister acts, and it was caught in Sears' massive closing of stores when it filed for b...
More
Privacy concerns have been raised, but the charges have yet to be proven
01/09/2019
|
ConsumerAffairs

By Gary Guthrie
Gary Guthrie covers technology and travel for the ConsumerAffairs news ... Read Full Bio→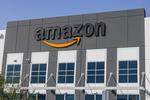 Amazon threw down another gauntlet to its competitors on Tuesday when it announced that it's now going to be sending free product samples to customers.
Consumers don't have to pay for a single thing -- no buy one/get one, no tax, no shipping charge. Amazon customers will just open their mailbox one day and find samples that Amazon thinks will be enjoyable and thoughtful.
To work that "enjoyable and thoughtful" angle, Amazon will use users' order history and profile inform...
More
Sort By