The company says the agreement shouldn't go into effect until after its legal challenge is dealt with
01/24/2020
|
ConsumerAffairs

By Christopher Maynard
Christopher Maynard is a New York-based writer and editor who ... Read Full Bio→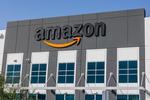 Being passed over for a big contract can be frustrating for any company, but Amazon isn't going to take a recent government decision lying down. 
Reuters reports that the online retailing giant filed a motion earlier this week to stop a contract between Microsoft and Pentagon from taking effect until after its legal challenge to the deal has been dealt with. 
Amazon alleged back in November that the Pentagon awarded Microsoft a massive cloud contract for the Joint Enterpr...
More
Consumers would link their card information to their handprint
01/21/2020
|
ConsumerAffairs

By Christopher Maynard
Christopher Maynard is a New York-based writer and editor who ... Read Full Bio→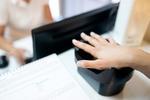 Checking out at a grocery store or brick-and-mortar business may soon be as simple as waving your hand. 
The Wall Street Journal (WSJ), citing sources familiar with the matter, reports that Amazon is in the process of developing technology that would allow consumers to use their handprint as a payment method. The process would work by linking payment card information to a person's hand so they could quickly get through the checkout line without the hassle of pulling out ...
More
Sort By