An investigation found that the site had sold dozens of products with high levels of heavy metals
05/10/2019
|
ConsumerAffairs

By Sarah D. Young
Sarah D. Young has been a columnist for a blog ... Read Full Bio→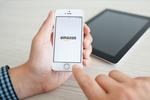 Amazon has promised to discontinue sales of children's school supplies and jewelry that contain high levels of toxic metals -- specifically, cadmium and lead.
The move follows an investigation by the Washington Attorney General's Office, which revealed that Amazon had listings for dozens of products marketed for children that exceeded the legal limits of these heavy metals.
The investigation also determined that Amazon sold more than 15,000 items that contained high lev...
More
The move comes after critics said the stores' format discriminates against some consumers
05/07/2019
|
ConsumerAffairs

By Christopher Maynard
Christopher Maynard is a New York-based writer and editor who ... Read Full Bio→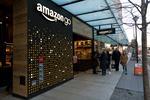 A new Amazon Go store opening in downtown New York City will become the first location to accept cash.
The new functionality comes as no surprise after statements that the company made last month about the state of its cashierless stores. While having a store that allows consumers to quickly shop for their items and depart without having to slog through a checkout line may be appealing to many consumers, critics were quick to point out that the system does not work for c...
More
Sort By