Customers can pay for purchases in cash by visiting a participating Western Union location
09/18/2019
|
ConsumerAffairs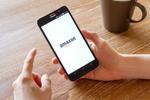 Amazon has announced that it's giving customers the ability to pay for online purchases with cash. 
Amazon PayCode will let online shoppers pay for purchases on Amazon's digital marketplace at one of 15,000 Western Union locations. 
"Customers have told us they love the convenience of paying in cash," Ben Volk, Director, Payments at Amazon, said in a statement. "Together with Western Union, we're able to offer customers more shopping choices, enabling them to pay for thei...
More
The allegations are surfacing in the midst of an antitrust investigation
09/16/2019
|
ConsumerAffairs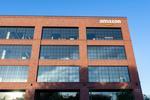 Amazon, which is currently facing antitrust investigations, is now being accused of changing its algorithms to promote products that would deliver high profit margins. 
The Wall Street Journal, citing sources familiar with the matter, reported Monday that Amazon tweaked its product-search algorithm late last year to elevate its own products over those from other sellers, despite internal objections to the idea.
In a statement to the Journal, the e-commerce giant said it h...
More
Sort By