The move may help cut costs and guarantee greater delivery speeds
02/01/2017
|
ConsumerAffairs

By Christopher Maynard
Christopher Maynard is a New York-based writer and editor who ... Read Full Bio→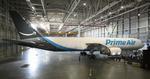 There were a few raised eyebrows earlier this month when Amazon announced that it would be creating 100,000 U.S.-based jobs by mid-2018. The widely popular online retailer had plans to open additional warehouses in Texas, Florida, California, and New Jersey – but another initiative may bring thousands of jobs to Kentucky.
The company announced today that it will be building a cargo airline hub in the northern part of the state at Cincinnati/Northern Kentucky Internationa...
More
After earlier criticisms, CEO Jeff Bezos says President-elect Trump's plan to create jobs could pay huge dividends
01/12/2017
|
ConsumerAffairs

By Christopher Maynard
Christopher Maynard is a New York-based writer and editor who ... Read Full Bio→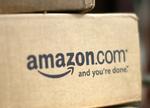 One of the primary campaign points for President-elect Donald Trump was creating jobs and keeping businesses in the U.S. Many companies caught the new Commander in Chief's ire while he was on the campaign trail, but a scuffle between Trump and Amazon CEO Jeff Bezos was notable.
The president-elect accused Bezos in a May interview of buying the Washington Post in order to influence the political landscape. Later on, Bezos fired shots at the businessman, saying that Trump'...
More
Sort By