Company also reportedly plans a chain of convenience stores
10/12/2016
|
ConsumerAffairs

By Mark Huffman
Mark Huffman has been a consumer news reporter for ConsumerAffairs ... Read Full Bio→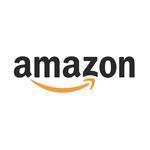 There is no question Amazon has been a disruptive force in the economy, finding ways to sell more things to consumers, often using technology to do it as efficiently as possible.
The online behemoth is now going about disrupting music, announcing a new service, Amazon Music Unlimited. It's a direct shot across Apple's bow, which itself disrupted the music industry more than a decade ago.
The company says Amazon Music Unlimited will provide users with tens of millions of s...
More
Forget about stores, Amazon is even nudging out search engines
10/07/2016
|
ConsumerAffairs

By James R. Hood
ConsumerAffairs' founder and former editor, Jim Hood formerly headed Associated ... Read Full Bio→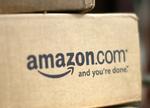 For awhile there, retailers were worried about "showrooming." They feared that consumers would come to their stores to examine merchandise and then buy it online instead of simply picking it up at the store.
Showrooming is certainly commonplace these days, but it's often because so few stores are actually able to sell the items consumers are looking for. There may be a single item on display but it's increasingly difficult to be able to make an actual purchase.
I was remi...
More
Sort By