Flexible positions in warehousing and virtual customer service are being added
04/07/2017
|
ConsumerAffairs

By Christopher Maynard
Christopher Maynard is a New York-based writer and editor who ... Read Full Bio→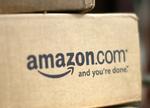 Back in January, Amazon promised that it would be creating 100,000 U.S.-based jobs by mid-2018. The announcement was partly a reaction to President Trump's stance on promoting domestic business, but already the company seems well on its way to achieving its goal.
In February, the company announced plans to build a $1.5 billion cargo airline hub at Cincinnati/Northern Kentucky International Airport, a venture which would reportedly create 2,700 positions, with 600 being f...
More
Parents of kids who made in-app purchases in line to get refunds
04/05/2017
|
ConsumerAffairs

By Mark Huffman
Mark Huffman has been a consumer news reporter for ConsumerAffairs ... Read Full Bio→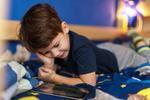 After a year of appeals, Amazon is finally ready to accept a federal court's finding that it is responsible for in-app purchases made by children.
The Federal Trade Commission (FTC) has announced that the end of the appeals process will mean parents whose children used apps to make unauthorized Amazon purchases will receive refunds.
It was a year ago that a federal court ruled that Amazon charged consumers for in-app purchases made by children who were using mobile apps l...
More
Sort By