Prime members can order clothes and send back what they don't want at no cost
06/22/2017
|
ConsumerAffairs

By Christopher Maynard
Christopher Maynard is a New York-based writer and editor who ... Read Full Bio→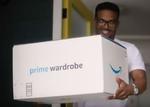 Amazon has been hard at work with releasing new programs to attract customers. Previously, the company unveiled its new Prime Reload program and announced that those living on government assistance programs could get a 45% discount on its Prime service.
Now, the online retailer is offering consumers the chance to try clothes on before buying them under Prime Wardrobe. Under the new program, consumers will be able to order clothes and try them on for size at home. If they...
More
Grocery shopping is likely to become a high-tech experience
06/16/2017
|
ConsumerAffairs

By Mark Huffman
Mark Huffman has been a consumer news reporter for ConsumerAffairs ... Read Full Bio→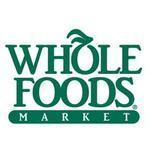 The grocery store business has been rapidly changing, but today that change just might have gone into overdrive.
Amazon has announced it is acquiring upscale grocery chain Whole Foods in a deal valued at $13.7 billion. The online retailer had been experimenting with brick and mortar retailing in recent years, but Whole Foods' sagging stock price provided the opportunity to take over an existing business, rather than build one from the ground up.
"Millions of people love W...
More
Sort By