Items bought directly through Amazon don't include shipping costs, while those purchased from non-affiliated third parties do
09/21/2016
|
ConsumerAffairs

By Christopher Maynard
Christopher Maynard is a New York-based writer and editor who ... Read Full Bio→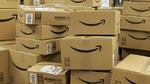 In June, we reported that sometimes consumers had to do a little extra work to find the best prices when shopping on Amazon. Researchers from Northeastern University pointed out that not all items that consumers buy on the site come directly from Amazon, so what pops up first in your search may not necessarily be the best price.
Now, a new report by ProPublica shows that price comparisons on the site may be even more complicated. The organization alleges that Amazon fixe...
More
The retail giant plans to have a fleet of 40 cargo planes
08/05/2016
|
ConsumerAffairs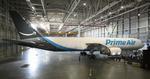 Amazon's plans for drone delivery have gotten a lot of attention, but the big draw in Seattle today is Amazon One -- a Boeing 767-300 cargo plane that is the first of a planned fleet of 40.
Amazon currently has 11 dedicated airplanes moving merchandise around the world, but Amazon One is the first one to be painted in the company's own livery. The giant airplane is on display today at Seafair, Seattle's annual air show. 
"Creating an air transportation network is expandin...
More
Sort By