The yearly fee will remain the same
01/19/2018
|
ConsumerAffairs

By Sarah D. Young
Sarah D. Young has been a columnist for a blog ... Read Full Bio→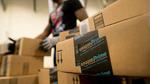 Amazon's monthly Prime membership is about to increase from $10.99 to $12.99. While it's just a small increase on a monthly basis, it adds up to $24 more each year (for a grand total of about $156).
The price bump will go into effect today, January 19, 2018, Amazon said on its Prime page. The company also pointed out that if you pay the $99 yearly fee up front, pricing will remain the same.
Prime Student members will also pay slightly more under the new changes. "Student ...
More
Amazon Key is available in select U.S. markets starting November 8
10/30/2017
|
ConsumerAffairs

By Mark Huffman
Mark Huffman has been a consumer news reporter for ConsumerAffairs ... Read Full Bio→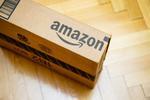 Amazon has changed the way consumers buy things, and now it wants to change the way those items are delivered. Instead of leaving boxes on your doorstep, Amazon has created a new service called Amazon Key that will allow deliveries to be safely deposited inside your home, even when you aren't there.
The service, which is currently only available to Amazon Prime members, requires consumers to install an Amazon Key-compatible smart lock on their front door, the company's n...
More
Sort By