The lawsuit follows a cease and desist letter sent to Amazon earlier this month
10/19/2018
|
ConsumerAffairs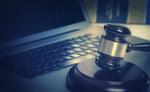 Ebay has filed a lawsuit against Amazon accusing the e-commerce giant of illegally poaching its third-party sellers, The Wall Street Journal reports.
The lawsuit, filed in California on Wednesday, seeks to block Amazon sales representatives from using eBay's messaging system to hire sellers for its Marketplace. Ebay is also seeking unspecified damages as monetary relief for sales lost due to the alleged seller-poaching.
The lawsuit follows a cease and desist letter that e...
More
The move follows criticism of the company's wage and employment practices
10/02/2018
|
ConsumerAffairs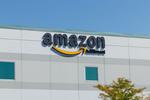 On Tuesday, Amazon announced that it will be raising its minimum wage for U.S. workers to $15 per hour beginning November 1.
The e-commerce giant said in a statement that the new minimum wage will benefit more than 250,000 full-time and part-time Amazon employees across the country, as well over 100,000 seasonal workers who will be hired to work at the company's fulfillment centers this holiday.
The announcement follows harsh criticism of online retailer's working condit...
More
Sort By