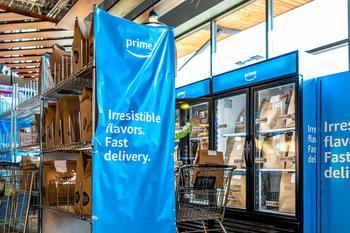 The company still offers Fresh and Whole Foods delivery
As part of its effort to streamline its grocery delivery offerings, Amazon has announced that it's discontinuing Prime Pantry. 
Prime Pantry was Amazon's first grocery delivery offering. When it first launched in 2014, customers could use the service to get a box of up to 45 pounds worth of household items and non-perishable goods delivered for a $6 delivery fee. Amazon later began offering Pantry to subscribers willing to pay $5 per month (on top of regular Prime fees) ...