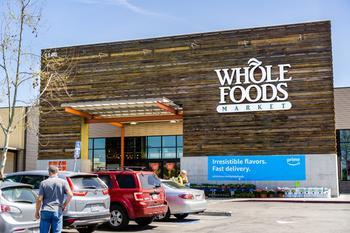 One industry watcher is questioning how well gig drivers know their way around a store
With the gig economy continuing to grow but the COVID-19 pandemic cutting into wages, gig workers looking for work might want to pay Whole Foods a visit. Amazon is now recruiting contract workers to both shop for and deliver groceries for Whole Foods Market customers who order their groceries online.
According to a Bloomberg report, drivers can easily sign up for the Shop and Deliver program by simply reviewing an online tutorial about how Whole Foods products are picked...