Customers now only need a minimum order totaling $25 to apply
05/09/2017
|
ConsumerAffairs

By Christopher Maynard
Christopher Maynard is a New York-based writer and editor who ... Read Full Bio→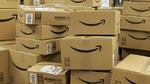 One of the major draws for frequent Amazon shoppers is the ability to get free shipping, but that's been a bit of a moveable target over the past few years. In October of 2013, the company increased the minimum order size to apply for free shipping from $25 to $35. That was followed by another increase in May, 2016 when it jumped again from $35 to $49.
However, since then, Amazon has begun moving the minimum requirement back down. In February, the company reversed its pre...
More
Flexible positions in warehousing and virtual customer service are being added
04/07/2017
|
ConsumerAffairs

By Christopher Maynard
Christopher Maynard is a New York-based writer and editor who ... Read Full Bio→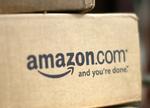 Back in January, Amazon promised that it would be creating 100,000 U.S.-based jobs by mid-2018. The announcement was partly a reaction to President Trump's stance on promoting domestic business, but already the company seems well on its way to achieving its goal.
In February, the company announced plans to build a $1.5 billion cargo airline hub at Cincinnati/Northern Kentucky International Airport, a venture which would reportedly create 2,700 positions, with 600 being f...
More
Sort By