A report suggests that the company is in talks with pharmacy benefit managers
09/25/2017
|
ConsumerAffairs

By Christopher Maynard
Christopher Maynard is a New York-based writer and editor who ... Read Full Bio→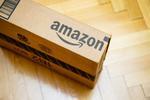 Last week, analysts at investment bank Leerink Partners reported that Amazon had contacted middle-market pharmacy benefit managers (PBMs), in what they say may be a step towards entering the pharmaceuticals market.
In basic terms, PBMs are companies that act as middlemen to connect companies who sell drugs with the insurer or agency that pays for consumers' drugs. They also dictate which drugs consumers can and cannot have access to through their management of formularie...
More
A South Carolina couple is seeking class action status after using the allegedly faulty products
08/31/2017
|
ConsumerAffairs

By Christopher Maynard
Christopher Maynard is a New York-based writer and editor who ... Read Full Bio→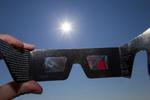 Earlier this month, when excitement over the coming solar eclipse was still at its peak, Amazon issued a recall cautioning those who had purchased eclipse glasses on its site to not use them because they may not be safe.
However, a class action lawsuit alleges that the warning wasn't sufficient and that the company should provide compensation to consumers who were harmed while using the products. Reuters reports that suit was filed in South Carolina on Tuesday evening by...
More
Sort By