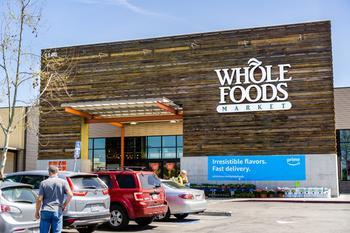 Nearly 70 Whole Foods locations are now equipped with the Amazon One technology
While Amazon has rolled out its palm-scanning payment system in stages over the last few years, the company is now expanding the number of Whole Foods stores that are equipped with its latest technology. Amazon has expanded its Amazon One payment system to nearly 70 Whole Foods locations across California, marking the company's biggest expansion of the technology to date. 
Last year, Amazon rolled out Amazon One in Whole Foods locations in Seattle and other parts of Wash...