The grocer met with suppliers to address concerns over the Amazon acquisition
03/21/2018
|
ConsumerAffairs

By Sarah D. Young
Sarah D. Young has been a columnist for a blog ... Read Full Bio→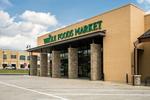 Whole Foods met with some of its suppliers earlier this week to share details of its new affinity program and assure its suppliers that the Amazon acquisition isn't reason for concern, Fortune reports.
In the time since the grocer was acquired by Amazon last year, food companies have speculated that Amazon has been behind some of the less well-received changes at Whole Foods, such as asking suppliers for more fees to get their product on the shelves.
During the meeting, W...
More
A published report says it can't be ruled out
03/20/2018
|
ConsumerAffairs

By Mark Huffman
Mark Huffman has been a consumer news reporter for ConsumerAffairs ... Read Full Bio→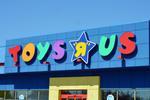 Once Toys "R" Us completes its recently-announced liquidation, it will leave more than 700 large, empty retail spaces throughout the US. Could Amazon be poised to fill them?
A report by Bloomberg News cites people close to the situation as saying the retail giant has kicked around the idea of picking up at least a few of them. It would be a quick and fairly inexpensive way to expand the company's physical presence.
While dominating the retail world through online sales, A...
More
Sort By