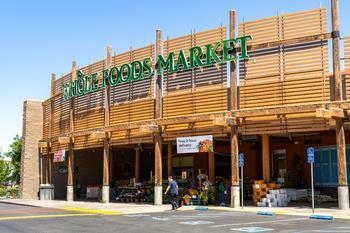 Amazon One lets customers link their card with their palm print
Amazon has announced that it's bringing Amazon One -- a new contactless payment option that lets customers link their card to their palm print -- to a Whole Foods store in Seattle. The technology enables shoppers to pay for their items simply by hovering their palm over the reader device. 
In a blog post, Amazon said customers can sign up to use the technology at any Amazon One kiosk or device. Consumers can choose to enroll with just one palm signature or both. The comp...