The Auschwitz Memorial discovered the listing and alerted the online retailer
12/02/2019
|
ConsumerAffairs

By Mark Huffman
Mark Huffman has been a consumer news reporter for ConsumerAffairs ... Read Full Bio→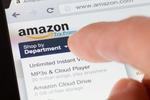 Amazon has removed a series of products from its site after the operators of Poland's Auschwitz Memorial said the products bore the images of the Nazi death camp.
The images were found on Christmas ornaments, bottle openers, key rings, and mouse mats.
"Selling 'Christmas ornaments' with images of Auschwitz does not seem appropriate," the Auschwitz Memorial posted on its Twitter feed. "Auschwitz on a bottle opener is rather disturbing and disrespectful. We ask @amazon to r...
More
The company has filed a lawsuit saying it should have gotten the contract
11/25/2019
|
ConsumerAffairs

By Mark Huffman
Mark Huffman has been a consumer news reporter for ConsumerAffairs ... Read Full Bio→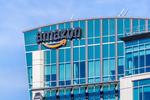 It's often said, "You can't fight City Hall" -- but when you're as big as Amazon, maybe you can. At least it's going to try.
Amazon, which also operates one of the world's largest cloud services companies -- AWS -- has filed a lawsuit against the U.S. government, claiming politics played a role in its loss of a huge Pentagon contract to rival Microsoft.
The company has taken its complaint to the U.S. Court of Federal Claims after expressing its displeasure at losing the $...
More
Sort By