The company said it will be adding more 4-star and Amazon Books locations
03/07/2019
|
ConsumerAffairs

By Sarah D. Young
Sarah D. Young has been a columnist for a blog ... Read Full Bio→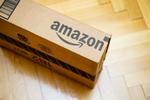 Amazon has announced that it will close all 87 of its pop-up kiosk locations, currently found in stores like Whole Foods, Kohl's, and in shopping malls, the Wall Street Journal reported on Wednesday.
The move comes as the company is trying to figure out the best route toward expanding its brick-and-mortar footprint. Though Amazon's pop-up locations are set to close by the end of April, the tech giant currently has several other physical store concepts in the works.
Earlie...
More
The new stores will be separate from its Whole Foods stores
03/04/2019
|
ConsumerAffairs

By Sarah D. Young
Sarah D. Young has been a columnist for a blog ... Read Full Bio→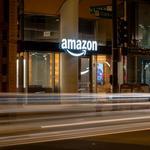 Amazon is planning to open new grocery stores in urban areas of the U.S., according to a report from the Wall Street Journal. Unnamed sources told the publication that the company is trying to expand its grocery footprint beyond its Whole Foods Market chain.
The new stores will be smaller than most traditional supermarkets but larger than a typical convenience store. The stores will reportedly make customer service a top priority and have a wider selection of items than ...
More
Sort By