After earlier criticisms, CEO Jeff Bezos says President-elect Trump's plan to create jobs could pay huge dividends
01/12/2017
|
ConsumerAffairs

By Christopher Maynard
Christopher Maynard is a New York-based writer and editor who ... Read Full Bio→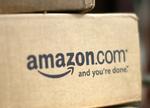 One of the primary campaign points for President-elect Donald Trump was creating jobs and keeping businesses in the U.S. Many companies caught the new Commander in Chief's ire while he was on the campaign trail, but a scuffle between Trump and Amazon CEO Jeff Bezos was notable.
The president-elect accused Bezos in a May interview of buying the Washington Post in order to influence the political landscape. Later on, Bezos fired shots at the businessman, saying that Trump'...
More
Brick-and-mortar stores will have no checkout lines
12/05/2016
|
ConsumerAffairs

By Mark Huffman
Mark Huffman has been a consumer news reporter for ConsumerAffairs ... Read Full Bio→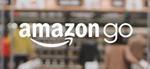 If you walk into a typical convenience store, pick up something you want, then just walk out the door, chances are you'll be arrested for shoplifting.
But that's exactly how you'll shop at Amazon's new convenience store, known as Amazon Go. You grab the items you want and just leave, bypassing the cash register.
Has Amazon suddenly lost its mind or gotten generous? Not at all. To enter the store you must open the Amazon Go app and swipe a turnstile. Artificial intelligenc...
More
Sort By