Consumers snapped up two million toys and a million pairs of shoes
07/13/2016
|
ConsumerAffairs

By Mark Huffman
Mark Huffman has been a consumer news reporter for ConsumerAffairs ... Read Full Bio→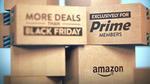 Amazon.com says Tuesday's second annual Prime Day was bigger than last year and set a record for orders worldwide.
The online retailer says global orders were 60% higher than last year while U.S. orders rose 50%. Amazon says it also set a record for orders for Amazon devices, including Fire TV, Fire tablets, Kindle e-readers and Alexa-enabled devices. The company did not release any sales or revenue figures.
Amazon launched the promotion for the first time in 2015, pickin...
More
Shopping expert expects retailer to correct some mistakes from last year
06/30/2016
|
ConsumerAffairs

By Mark Huffman
Mark Huffman has been a consumer news reporter for ConsumerAffairs ... Read Full Bio→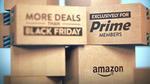 Amazon.com is releasing a few details about its second annual Prime Day, a July 12 shopping event that is designed to get consumers doing their Christmas shopping in the middle of the summer.
The company says the special shopping day will feature over 100,000 items, with new deals announced every five minutes throughout the day. As was the case last year, consumers must be Prime members in order to take advantage of the bargains.
"Prime Day is a unique opportunity to disc...
More
Sort By