Amazon Key is available in select U.S. markets starting November 8
10/30/2017
|
ConsumerAffairs

By Mark Huffman
Mark Huffman has been a consumer news reporter for ConsumerAffairs ... Read Full Bio→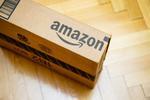 Amazon has changed the way consumers buy things, and now it wants to change the way those items are delivered. Instead of leaving boxes on your doorstep, Amazon has created a new service called Amazon Key that will allow deliveries to be safely deposited inside your home, even when you aren't there.
The service, which is currently only available to Amazon Prime members, requires consumers to install an Amazon Key-compatible smart lock on their front door, the company's n...
More
A mistake originating at an Amazon warehouse could have landed unwitting customers behind bars or in the crosshairs of a drug-dealer
10/27/2017
|
ConsumerAffairs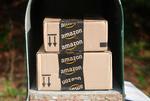 The plastic bins that a Florida couple ordered from Amazon arrived in a box that was oddly heavy. When they finally wrangled their order out of its UPS packaging, they discovered why.
The couple, who asked to be kept anonymous, later told a local ABC news station that their plastic bins were filled with 65 pounds of marijuana. They said they reported the illegal shipment to police, who subsequently seized it. Amazon offered the couple a $150 gift certificate in exchange ...
More
Sort By