The company says it will mark down prices on its gadgets, in-house brands, and more than a million other items
07/12/2019
|
ConsumerAffairs

By Sarah D. Young
Sarah D. Young has been a columnist for a blog ... Read Full Bio→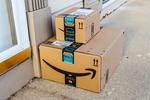 In a sneak preview released Friday, Amazon revealed what will be on sale during its 48-hour Prime Day sales extravaganza. The e-commerce giant said it will be slashing prices on many of its own devices and in-house brands during the event, which is set to kick off Monday. 
An Amazon Echo will cost $49.99, which is half off its normal price of $99.99. Consumers who don't want to wait until Monday to purchase an Echo will find that the device is already selling for $69.99 ...
More
The company seems set on slowing the threat of robots taking away jobs
07/11/2019
|
ConsumerAffairs

By Gary Guthrie
Gary Guthrie covers technology and travel for the ConsumerAffairs news ... Read Full Bio→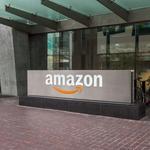 The foreboding of increased automation and the impact it will have on jobs has been sitting on the collective shoulders of workers across America for more than a decade.
Between 2003-2009, a reported 40,000 mass layoffs occurred in the U.S., accounting for more than 7 million workers. The latest report from researchers at the University of Oxford estimates that nearly 47 percent of American jobs run the risk of being taken over by computerization by 2033. 
Doing the math ...
More
Sort By