The retail giant plans to have a fleet of 40 cargo planes
08/05/2016
|
ConsumerAffairs

By Truman Lewis
A former reporter and bureau chief for broadcast outlets and ... Read Full Bio→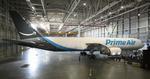 Amazon's plans for drone delivery have gotten a lot of attention, but the big draw in Seattle today is Amazon One -- a Boeing 767-300 cargo plane that is the first of a planned fleet of 40.
Amazon currently has 11 dedicated airplanes moving merchandise around the world, but Amazon One is the first one to be painted in the company's own livery. The giant airplane is on display today at Seafair, Seattle's annual air show. 
"Creating an air transportation network is expandin...
More
Consumers snapped up two million toys and a million pairs of shoes
07/13/2016
|
ConsumerAffairs

By Mark Huffman
Mark Huffman has been a consumer news reporter for ConsumerAffairs ... Read Full Bio→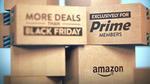 Amazon.com says Tuesday's second annual Prime Day was bigger than last year and set a record for orders worldwide.
The online retailer says global orders were 60% higher than last year while U.S. orders rose 50%. Amazon says it also set a record for orders for Amazon devices, including Fire TV, Fire tablets, Kindle e-readers and Alexa-enabled devices. The company did not release any sales or revenue figures.
Amazon launched the promotion for the first time in 2015, pickin...
More
Sort By