The initiative caters to the growing interest in smart-home technologies
07/10/2017
|
ConsumerAffairs

By Christopher Maynard
Christopher Maynard is a New York-based writer and editor who ... Read Full Bio→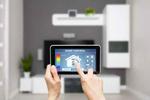 For some time now, consumers who needed a certain kind of service – ranging from automotive needs to computer and electronic assistance -- could visit Amazon and check out listings provided by third parties. Now, the online retailer figures it's time to start offering services of its own.
According to a Recode report, Amazon will now be hiring and maintaining its own tech expert employees to assist consumers with setting up and installing smart home systems and other ele...
More
Toys R Us counters with 20% off for 36 hours
07/10/2017
|
ConsumerAffairs

By Mark Huffman
Mark Huffman has been a consumer news reporter for ConsumerAffairs ... Read Full Bio→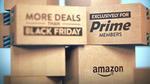 Amazon's third annual Prime Day is Tuesday, but just like Black Friday, things get started early. Sales available exclusively to Prime Members in 13 countries get started tonight.
Meanwhile, other retailers aren't just standing idly by. Toys R Us has announced all customers -- and its press releases emphasizes "all customers" -- will get 20% off the list price when they order online over a 36-hour period.
The sale, at Toysrus.com and Babiesrus.com, coincidentally, starts ...
More
Sort By