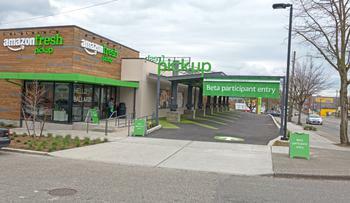 A cashierless world seems to be on its way, but it might be slower than expected
Before you know it, you'll be able to walk into a grocery store at any time of the day or night, buy what you want, and check out using your phone without having to interact with anyone. On Tuesday, Amazon took a calculated leap in that direction. At its fourteenth U.S. Amazon Fresh store, the company is giving cashierless technology its first real-time, big store opportunity.
The company's cashier-free Just Walk Out technology will get quite a sizable test when it debut...