Customers who purchased the product have been promised a refund
07/22/2019
|
ConsumerAffairs

By Sarah D. Young
Sarah D. Young has been a columnist for a blog ... Read Full Bio→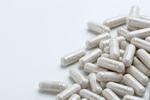 Amazon is warning customers who previously purchased Align Probiotic nutritional supplements on its site that the supplements are most likely fake and should be tossed. 
"If you still have this product, we recommend that you stop using it immediately and dispose of the item," Amazon wrote in an email to customers who recently purchased Align probiotics, Wired reported. Customers who were sent an email were also told that they would receive a full refund. 
Amazon didn't pr...
More
Smart tech is starting to show its value in the tech food chain
07/18/2019
|
ConsumerAffairs

By Gary Guthrie
Gary Guthrie covers technology and travel for the ConsumerAffairs news ... Read Full Bio→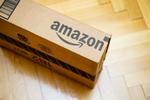 To borrow a baseball metaphor, Amazon's Prime Day was an out-of-the-park home run, with sales surpassing the previous combined total of Black Friday and Cyber Monday. 
As you might expect, Amazon is overjoyed.
"We want to thank Prime members all around the world," Jeff Bezos, Amazon founder and CEO, said in a statement. "Members purchased millions of Alexa-enabled devices, received tens of millions of dollars in savings by shopping from Whole Foods Market and bought more ...
More
Sort By