Brick-and-mortar stores will have no checkout lines
12/05/2016
|
ConsumerAffairs

By Mark Huffman
Mark Huffman has been a consumer news reporter for ConsumerAffairs ... Read Full Bio→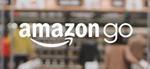 If you walk into a typical convenience store, pick up something you want, then just walk out the door, chances are you'll be arrested for shoplifting.
But that's exactly how you'll shop at Amazon's new convenience store, known as Amazon Go. You grab the items you want and just leave, bypassing the cash register.
Has Amazon suddenly lost its mind or gotten generous? Not at all. To enter the store you must open the Amazon Go app and swipe a turnstile. Artificial intelligenc...
More
Company also reportedly plans a chain of convenience stores
10/12/2016
|
ConsumerAffairs

By Mark Huffman
Mark Huffman has been a consumer news reporter for ConsumerAffairs ... Read Full Bio→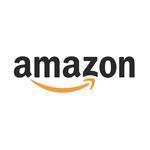 There is no question Amazon has been a disruptive force in the economy, finding ways to sell more things to consumers, often using technology to do it as efficiently as possible.
The online behemoth is now going about disrupting music, announcing a new service, Amazon Music Unlimited. It's a direct shot across Apple's bow, which itself disrupted the music industry more than a decade ago.
The company says Amazon Music Unlimited will provide users with tens of millions of s...
More
Sort By