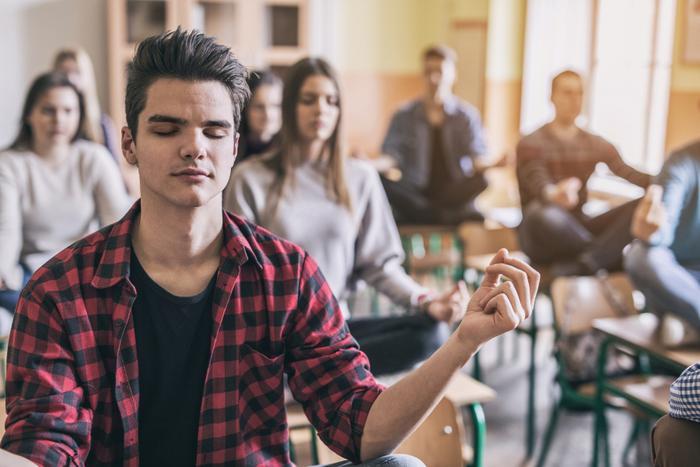 Many college students are receiving treatment for mental health, but some still find it difficult to stay calm when feeling stressed or overwhelmed. 
Now, researchers from Yale University have found that teaching college students breathing techniques could be a great way to ease some of those mental health struggles. 
"In addition to academic skills, we need to teach students how to live a balanced life," said researcher Emily Seppälä. "Student mental health has been on the decline over the last 10 years, and with the pandemic and racial tensions, things have only gotten worse." 
Importance of taking a breath
For the study, the researchers had 135 undergraduate college students test out three different programs, all of which are designed to promote mindfulness and reduce stress and anxiety. 
Over the course of eight weeks, the participants tried Mindfulness-Based Stress Reduction, SKY Campus Happiness, and Foundations of Emotional Intelligence. All three programs took different approaches to improving mental health, and the researchers assessed which one yielded the best outcomes. 
Ultimately, the SKY Campus Happiness program produced the best results. Using a combination of breathing techniques and yoga poses, while also incorporating space for community engagement, the participants reported fewer symptoms associated with stress and depression. The program also helped them feel supported by their peers and gave them tangible ways to be more mindful and capable of tackling their mental health struggles. 
"I didn't realize how much of it was physiology, how you control the things inside you with breathing," said Anna Wilkinson, one of the study participants. "I come out of breathing and meditation as a happier, more balanced person, which is something I did not expect at all." 
Teaching lifelong skills
Though many universities offer mental health services to students, the researchers suggest that having more opportunities for programs like the ones utilized in this study could be even more beneficial. These types of classes offer students skills they can use in their daily lives and can even be administered online. 
"Continually adding staff to counseling and psychiatric services to meet demand is not financially suitable -- and universities are realizing this," said Seppälä. "Evidence-based resiliency programs can help students help themselves."