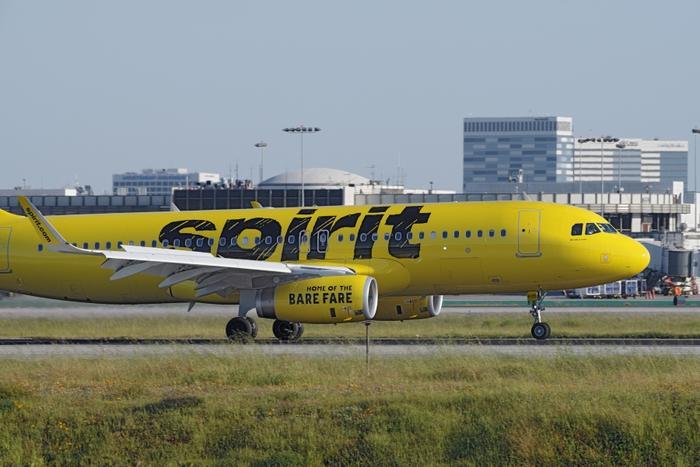 To slow the spread of the novel coronavirus, Spirit Airlines has announced that it will require passengers to wear face masks starting May 11. The airline joins others that are implementing the policy. 
Passengers on United, Delta, and JetBlue will be required to wear them starting Monday, May 4, and Spirit's new policy will take effect the same day as American, Southwest, and Alaska. Delta, United, and JetBlue flight attendants had already begun wearing face masks. 
In announcing the same policy last week, Joanna Geraghty, JetBlue's president and chief operating officer, said that wearing a mask was the "new flying etiquette." 
Masks mandatory
Despite the impact of COVID-19, people are still flying, albeit not in numbers as high as a year ago. Roughly 134,000 travelers passed through airport security checkpoints on Saturday, according to the Transportation Security Administration (TSA). A year ago, that figure was 1.9 million. 
Airlines including Southwest, United, American, and Allegiant Air are providing face masks for passengers that forget to bring their own. Spirit passengers will have to bring their own face masks and wear them at the airport and throughout the flight. The airline said young children who can't keep a mask on will be exempt from the new policy. 
Allegiant Airlines -- which is encouraging but not requiring passengers to wear a mask -- said most customers have already begun wearing a mask. 
"We find that most passengers have already adopted this as a practice," said Allegiant spokeswoman Hilarie Grey.