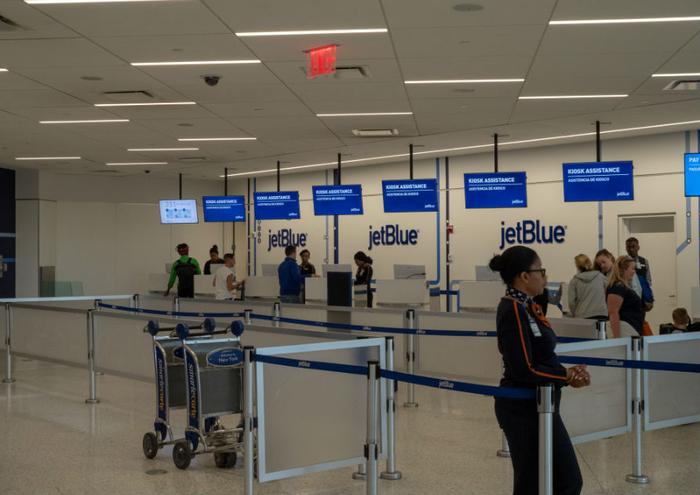 Starting today, JetBlue passengers will have to pay $30 to check their first bag and $40 to check their second.
Previously, the airline charged $25 and $35 for first and second bag checks, which is what other major airlines also charge. Travelers will have to pay $150 to check a third bag, up from $100.
The price increase comes amid rising airline fuel prices. To help offset rising fuel costs, several airlines have announced efforts to boost revenue by paring down expenses.
Last week, American Airlines announced that it's eliminating some of its money-losing flights to China. Southwest Airlines announced that it's increasing the price of its EarlyBird boarding fee from a flat $15 to $15, $20, or $25 per one-way route starting on August 29, 2018. United Airlines will soon start charging for certain economy seat assignments.
On a conference call with reporters in July, JetBlue executives announced that the airline intends to boost "ancillary revenue" through a series of initiatives. JetBlue said it is trying to cut costs by up to $300 million a year by 2020. Earlier this summer, it underwent a company restructuring by "eliminating a number of positions" through layoffs, buyouts, and attrition.
JetBlue's new fees for checked baggage are listed on its website.