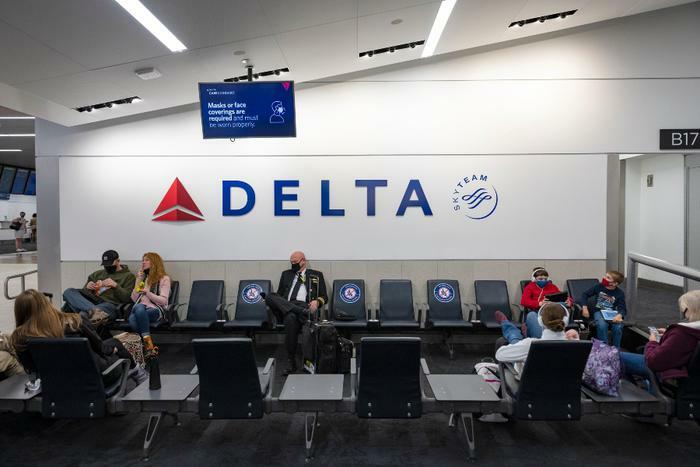 If you're one of the millions of Americans planning on traveling over Labor Day weekend, you need to ask yourself if you're ready for anything that could go wrong – canceled flights, lost baggage, etc. And if you are worried, you're not alone. A new survey from Insuranks found that 71% of those planning to travel this year are worried about those things, too.
In the good news department, there are two things that might give you hope: One, FlightAware lists relatively few cancellations or delays for U.S. based airlines or domestic airports. Two is that the Department of Transportation is full speed ahead on providing travelers a "dashboard" of what types of accommodations that airlines have committed to provide to customers in the event of a delay or cancellation – anything within an airline's control, such as a mechanical issue. 
With the new dashboard, passengers who are stuck in Scranton or delayed in Des Moines can pull up the new widget and quickly find out what they can expect to happen. The new dashboard is also a good tool for people who are booking flights to see what carriers are offering when things go bad.
What airlines are the most committed and the least committed?
When you first look at the dashboard, the stark contrast between the green checkmarks and the red X's speaks volumes. Among the U.S. five largest airlines, American, Delta, JetBlue, and United all had checkmarks in every category – every single one of the DOT's 10 requested commitments, including rebooking passengers on the same airline at no additional cost and complimentary hotel accommodations for any passenger affected by an overnight cancellation.
The two things that the other member of the big five -- Southwest -- didn't commit to were: rebooking passengers on another airline at no additional cost when a flight was "controllably" canceled or delayed. However, one of those X's apparently has a caveat. A Southwest spokesperson told ConsumerAffairs that it does offer other-airline rebooking when Southwest is not an option.
Other airlines where the red X's marked the spot included Allegiant, which had yet to say "yes" to any of the DOT's requested commitments; Frontier was uncommitted on six caveats; Spirit, uncommitted on four; and Hawaiian had an X on one commitment. 
To make sure it covered all the bases, the DOT's dashboard also provides links to all U.S. airlines' current customer service plans.
Why do Allegiant and Frontier appear uncommitted?
ConsumerAffairs reached out to Allegiant and Frontier to get their side of the story on their red X's.
Allegiant said it welcomes and supports the DOT's efforts to give travelers a consumer-friendly platform that catalogs all the U.S. airlines' policies in one place, but it said that in its current form, the dashboard does not accurately portray all that Allegiant does for its customers in the event of cancellations and schedule changes. An airline spokesperson told ConsumerAffairs that it was in the process of publishing the information from its contract of carriage and expects the dashboard to reflect that when it's updated next week.  
So, until then, what?
"Allegiant has always gone above and beyond its Customer Service Plan in assisting and providing for its customers when they experience controllable travel disruptions," the airline said in emailed comments.
What does that mean in layman's terms? Allegiant's spokesperson gave the example of when it cancels a flight for a controllable reason, the airline offers customers re-accommodation on other Allegiant flights, or refunds for the affected leg of their trip. 
"Depending on the circumstances and length of delay, we also issue vouchers to use for future travel, as well as extra cash compensation through Paynuver, our online payment distribution platform," the spokesperson said.
"In many cases, we also provide reimbursement for hotel accommodations and ground transportation expenses incurred due to a controllable flight cancellation."
Allegiant said that when it comes to a minimum one-hour delay, it will serve customers complimentary non-alcoholic beverages and snacks.
"If a delay stretches to four hours, we provide customers with a meal or meal vouchers. These are all established practices that Allegiant has long used to take care of our customers when a flight is unexpectedly disrupted," the company said.
In response to the items the DOT listed Frontier uncommitted to, it too has policies in place to accommodate and assist passengers in the event of a travel disruption. As to exactly what a Frontier passenger can expect in the event of a controllable delay or cancellation, here's what a company spokesperson told ConsumerAffairs: 
"Accommodation on the next available Frontier flight at no additional cost; one night of hotel accommodation if the next available Frontier flight necessitates a hotel overnight; meal vouchers for flight delays of three hours or more or cancellations that result in a rebooking on Frontier that results in a flight departure three hours or more from the originally scheduled flight; or alternatively, if a flight is canceled or delayed in excess of three hours, a full refund of the unused portion of the ticket."