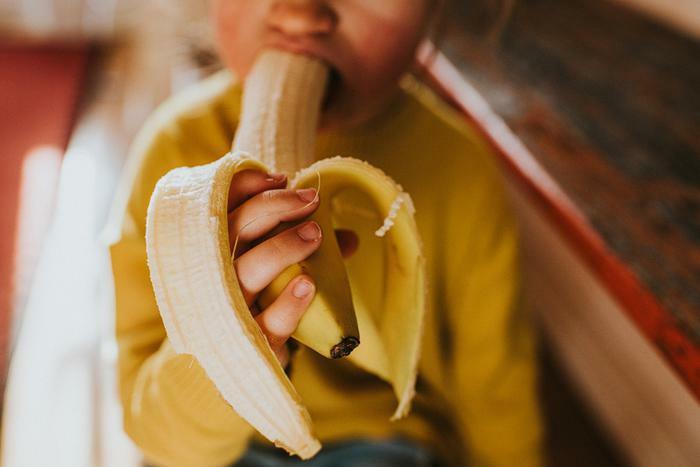 Recent studies have found that following a healthy diet with lots of fruits and vegetables can be just as beneficial to consumers' mental health as their physical health. Now, researchers from the University of East Anglia found that this rings true for children too. Their work showed that kids who eat more fruits and vegetables are more likely to have better mental health outcomes than those with poorer diets. 
"We know that poor mental well-being is a major issue for young people and is likely to have long-term negative consequences," said researcher Ailsa Welch. "And there is a growing recognition of the importance of mental health well-being in early life -- not least because adolescent mental health problems often persist into adulthood, leading to poor outcomes and achievement. 
"While the links between nutrition and physical health are well understood, until now, not much has been known about whether nutrition plays a part in children's emotional well-being," Welch said. "So, we set out to investigate the association between dietary choices and well-being among schoolchildren." 
Mental health benefits of eating healthy
For the study, the researchers analyzed data from 9,000 kids in 50 primary and secondary schools across the Norfolk area of the U.K. The children were enrolled in the Norfolk Children and Young People's Health and Well-Being Survey, which assessed their eating habits. The researchers then utilized the Warwick-Edinburgh Mental Well-Being Scale and the Stirling Children's Well-Being Scale to assess the kids' mental health. 
Ultimately, the researchers learned that healthier eating habits were associated with better mental health outcomes. This was particularly true for the older children involved in the study; the healthier they ate, the better their mental health was. 
However, many of the children involved in the study struggled to eat the recommended five servings of fruits and vegetables per day. About 30% of primary school kids and 25% of secondary school kids achieved that goal each day. 
Not skipping meals is important
The researchers found that another key aspect of improving mental health was eating all three meals every day. Specifically, the study showed that kids who ate breakfast and lunch -- and had full, nutritious meals -- were the most likely to have stronger mental health. 
"Children who ate a traditional breakfast experienced better well-being than those who only had a snack or a drink," said researcher Dr. Richard Hayhoe. "But secondary school children who drank energy drinks for breakfast had particularly low mental well-being scores, even lower than for those children consuming no breakfast at all." 
Moving forward, the researchers hope these findings lay the groundwork for policies and guidelines that highlight the importance of following a healthy diet. 
"As a potentially modifiable factor at an individual and societal level, nutrition represents an important public health target for strategies to address childhood mental well-being," Welch said. "Public health strategies and school policies should be developed to ensure that good quality nutrition is available to all children both before and during school in order to optimize well-being and empower children to fulfill their full potential."