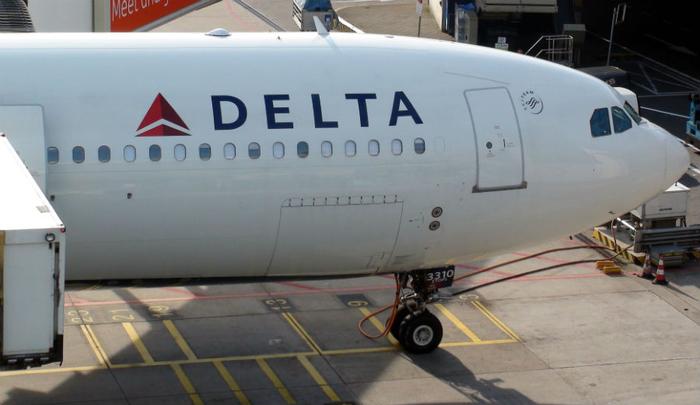 Delta Air Lines has carefully been plotting a full return to the skies. Earlier this week, it announced that it was testing every single one of its employees for COVID-19 to ensure that its flights were safe. 
On Thursday, it announced that it plans to start selling additional seats on its flights. While more passengers will be coming onboard, the company says it is keeping its promise about blocking the middle-seat to lessen the possibility of any spread of coronavirus between passengers.
The cap on the number of seats sold and blocking out the middle seat will stay in place at least through January 6, 2021.
Safety remains the priority
In a news release, the airline positioned itself against its competitors, saying it is "your choice for safer space." 
"Medical experts, including our own partners at Emory Healthcare, agree – more distance on board makes a difference," said Bill Lentsch, Chief Customer Experience Officer. 
"We believe that taking care of our customers and employees and restoring confidence in the safety of air travel is more important right now than filling up every seat on a plane. We'll continue taking a thoughtful, layered approach ensuring customers know to expect the highest standard of care as they prepare for their holiday travels."
Delta's proactive and flexible plans
Delta is making a bid to be the most cautious of the major airlines when it comes to pandemic-related prevention efforts. Its latest announcement continues that cautionary tone, and the company said that it realizes that flexibility is more important than ever. 
Plotting out its next steps for health-conscious fliers and people or families who might be flying together come holiday time, Delta's policy on middle seats will work like this:
For customers in parties of 1-2: Middle seats will be blocked for safety.

For customers in parties of 3 or more: Middle seats will appear as available for booking, to allow families and travel companions to select seats together.
As far as capacity is concerned, Delta says that passengers can expect Delta to do the following through October 31:
Limit the number of customers on board all aircraft – with or without middle seats.

Limit the First Class cabin to half capacity to further ensure more space between customers. However, on regional jets in 1x2 configurations, the First Class cabin will be capped at 67 percent.

Block one aisle of seats on aircraft without middle seats.
On routes where its planes begin to fill, Delta says it will continue to look for opportunities to upsize to a larger aircraft type or, if necessary, add more flights.
The only area that will be offered at full capacity (effective October 1) is the Delta One cabin, which is available on long-haul international flights and in select long-haul domestic markets. Its argument for doing that is that the seats in Delta One are already well-distanced because of the configuration of the cabin and the design of the seats (such as being able to turn into a bed).