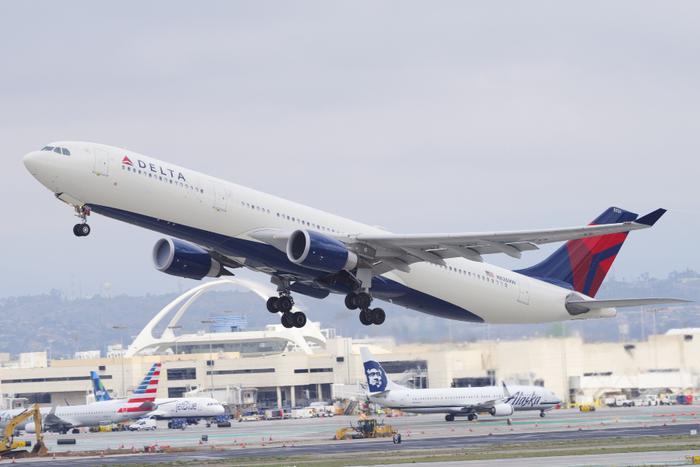 As airlines continue their quest of giving travelers ways to feel comfortable enough to fly in the new pandemic normal, Delta Air Lines on Wednesday announced that it's rolling out the first contract tracing program for passengers returning to the U.S.
Delta is partnering with the Centers for Disease Control and Prevention (CDC) in this effort, along with the airline's nine global airline partners -- AeroMexico, Air France, Alitalia, China Eastern, KLM, Korean Air, LATAM, Virgin Atlantic, and Virgin Australia. It will also work closely with government agencies, health officials, and aviation authorities to offer safer travel at every point in a traveler's international journey.
The program begins on December 15, and participation is open to foreign nationals and/or U.S. passport holders traveling to the United States as their final destination.
Easy and completely voluntary
Keeping things as simple as possible, Delta says that the process will only require sharing five pieces of information -- passengers' full name, email address, stateside address, primary phone, and secondary phone. Once a passenger fills out their form, Delta will securely forward that personal information to the Customs and Border Protection office, which, in turn, will pass it along to the CDC.
When a traveler has tested positive for the coronavirus, those five pieces of information allow Delta to expedite the process of informing the CDC and passengers who were in close proximity with a confirmed case. Currently, Delta provides the CDC with a passenger manifest that identifies all customers seated two seats around the confirmed case, This information is then transmitted to the appropriate local health departments for follow-up, with each department taking responsibility for passengers in their own jurisdiction..
One important note: the program is completely voluntary, but Delta hopes all travelers will realize its value and take part. 
"Independent studies have shown that the many layers of protection Delta has already put in place are effectively minimizing the risk of COVID-19 transmission, and contact tracing adds one more important layer to our efforts to ensure safety throughout travel," said Bill Lentsch, Delta's Chief Customer Experience Officer. "We want customers to feel safe when they return to travel, and this voluntary program is another way we can provide additional reassurance to customers and employees alike."