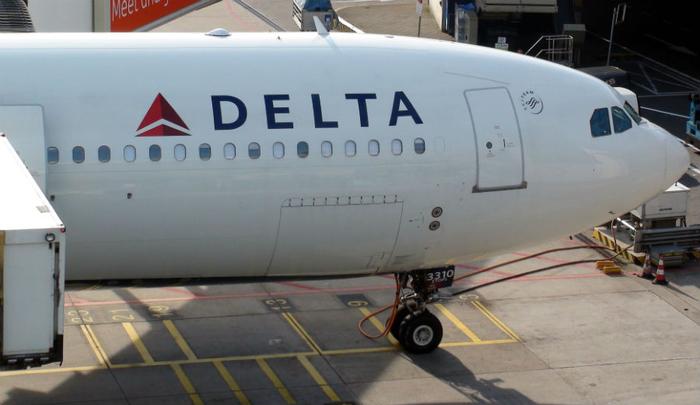 Delta Airlines Chief Executive Ed Bastian took the stage at the Consumer Electronics Show (CES) on Tuesday to reaffirm that Delta senses technology is an extremely important conduit between consumers and the airline.
In the new world where more and more companies are keeping in touch with consumers via tech, Delta became the first airline to keynote CES. Airlines don't typically show up at confabs like an electronics show because they might still be thinking that a free beverage, a baby-sized snack, a skimpy blanket, and a less-than-comfy pillow is all the traveler really needs to be happy. Au contraire, mon frère.
Walk the walk, talk the talk
Bastian's blueprint for the future of travel as it relates to tech pretty much falls in line with what ConsumerAffairs uncovered in the CES session on Smart Tourism -- that, done correctly, technology can redefine consumer expectations.
"We see technology as a tool to further our mission of connecting people and creating opportunities," he said. "We're not chasing shiny objects or tech for the sake of being cool. We are dedicated to solving your travel problems and making your voyages – and your lives – easier."
Seamless integration
It's not likely that Bastian wrote the talking points for all the industry pundits in CES' Smart Tourism, but they're definitely on the same page when it comes to making travel more relaxing and less stressful. By anticipating a traveler's needs and offering services that can take the stress out of travel, Bastian hopes that amenities like a ride to the airport and app-based support can help customers move forward on their trip seamlessly. 
The specifics of Bastian's game plan is pretty progressive compared to the dated and pay-for-everything attitude we've seen from much of the airline industry. He went on record as saying that he wants to digitize the flying experience with everything from machine learning and robotics in improving employee production to free Wi-Fi. He also mentioned a single-button approach that could allow travelers to binge watch TV shows so they can feel more like they're at home. 
A likely story
Yes, you've heard airline brass make the oath of making the flying experience better before. Only last year, Oscar Munoz, the former CEO at United Airlines, said his airline was turning a leaf and taking a pro-consumer stance. With the recent reviews United has been given by ConsumerAffairs readers, Munoz' promise may have come to fruition. But, overall, U.S.-based carriers simply don't fare as well in the satisfaction department as their international counterparts. 
As an example, some international carriers -- like Virgin Atlantic -- have gone the extra mile to make flights comfortable. One consumer --  "C." of Laguna Woods, California, who has celiac disease -- wrote in a review of their Virgin Atlantic experience that they were "thrilled by the way my needs were accommodated. I also liked the areas where one could stand during a long flight." 
Delta appears committed
If Bastian has his wish, Delta will start showing up at the top of airline best-ofs just like Virgin. Still, at the end of the day, whatever an airline promises has to pay off on the bottom line. 
It's anyone's guess as to how long Delta's "technology is there to serve our customers" refrain will last internally and externally or grow its bottom line. Until one of those benchmarks happens, Bastian says the company is committed to the "Delta Difference" and focused on building whatever tools it takes and whatever consumer trust is needed to take the airline to new heights.
"The opportunities to better connect people across the world are truly endless," he said. "Technology will help us do it even better."