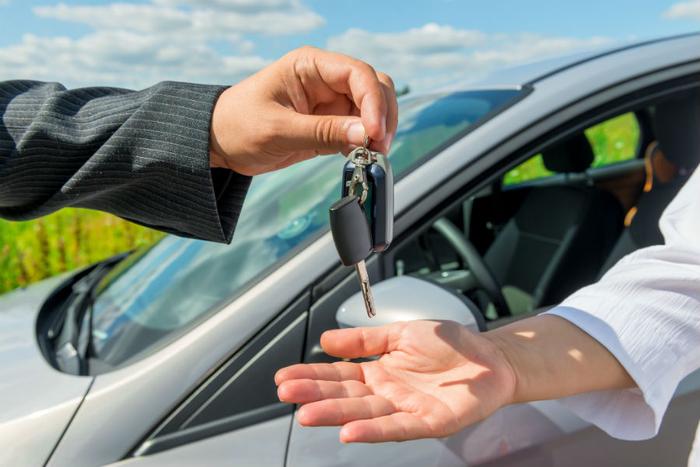 New car sales dipped by an estimated one percent in November, according to Kelley Blue Book, which may explain why car companies are hoping more consumers will "subscribe" to a car.
Volvo recently launched Care by Volvo, a car subscription service where consumers pay a flat monthly fee for the use of a car when they need it.
If that sounds a lot like leasing, Scot Hall, CEO of Swapalease, admits there are a lot of similarities. In an interview with ConsumerAffairs, Hall said the concept is part of the sharing economy that is aimed at millennials who have been slow to purchase new cars.
"Most subscription-based set-ups don't require a lot of money upfront, there's usually a standard flat monthly rate that could go up or down, depending on usage," Hall said. "That's going to be an attractive feature from a budgeting standpoint."
What's the appeal?
The monthly fees aren't exactly cheap, but if you purchase a car, finance it, and pay for insurance and maintenance, you could come out close to even on a subscription. You avoid the hassles of owning a car and can have access to more than one vehicle, depending on the program.
"If you needed a car to drive to work, a small sedan or SUV would be a good choice," Hall said. "But perhaps you're taking a vacation and would like to use a larger, more comfortable vehicle for the trip. Maybe you have to move some furniture, so you would reserve a pickup or van."
Under the Volvo subscription, the company retains ownership of the vehicle and pays for the insurance and maintenance. Some subscription levels include being picked up at your doorstep and a concierge service.
In 2016, Ford purchased Canvas, a car subscription company serving San Francisco. This year the company expanded to Los Angeles. Porsche and Cadillac also launched luxury subscription services in 2017.
Links to ridesharing
Canvas acknowledges a link to ridesharing and other transportation services, saying it is trying to adapt car ownership to the changing needs of the modern consumer. Hall expects consumers who are frequent users of ridesharing apps like Uber and Lyft to be early adopters of subscription cars.
"My educated guess is the consumers who will be most interested in this service are the younger generation and millennials, whose members seem to be less interested in owning things," Hall said. "Also, I think it might depend on what area of the country these consumers are in. People in urban areas may be more receptive than consumers in small towns."
IHS Markit, a data analytics firm, predicts "mobility as a service," which includes ridesharing, will gain momentum as a trend and represent 10 million vehicles by 2040.
Part of that growth may be fueled by more companies getting into the car subscription business. Automotive News reports some dealers, auto lenders, and even startup companies are beginning to offer subscriptions as an alternative to owning a car.