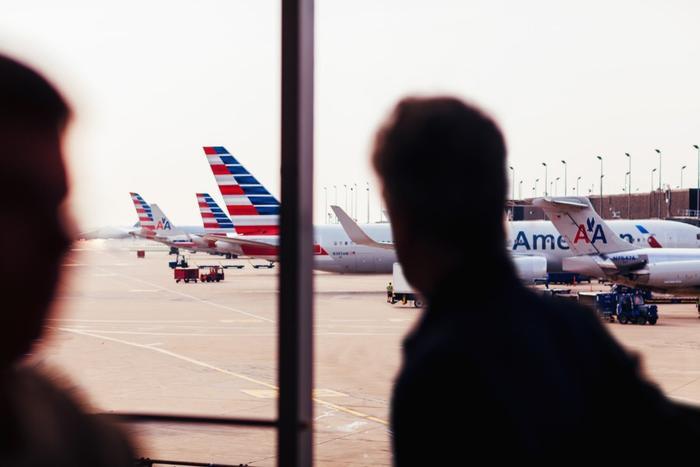 American Airlines announced Friday that it will sell tickets for every seat on its planes beginning July 1. Previously, the airline was filling its aircraft up to 85 percent capacity in an effort to promote social distancing amid the ongoing coronavirus pandemic. 
"As more people continue to travel, customers may notice that flights are booked to capacity starting July 1," American Airlines said in a press release. 
The airline said it has enhanced its cleaning procedures and will require passengers to wear face coverings while on board. The company previously said it would deny boarding to customers who don't comply with the rule. 
American will be asking travelers whether they have experienced any symptoms of COVID-19 in the past two weeks. Online and airport check-in kiosks will include a symptom checklist. The company said it will notify customers if their flight will be full and allow them to switch to less crowded flights at no extra cost through September 30. 
"Our customers trust us to make every aspect of their journey safe. We won't let them down," said Alison Taylor, American's chief customer officer, in a statement. "We will continue to refine and update our practices based on the latest information from health authorities and our own Travel Health Advisory Panel."
Other airlines are taking a more cautious approach to resuming normal operations. Southwest, Alaska, Delta, and JetBlue still have restrictions on passenger capacity. Many airlines are also suspending alcoholic beverage service in response to the pandemic.