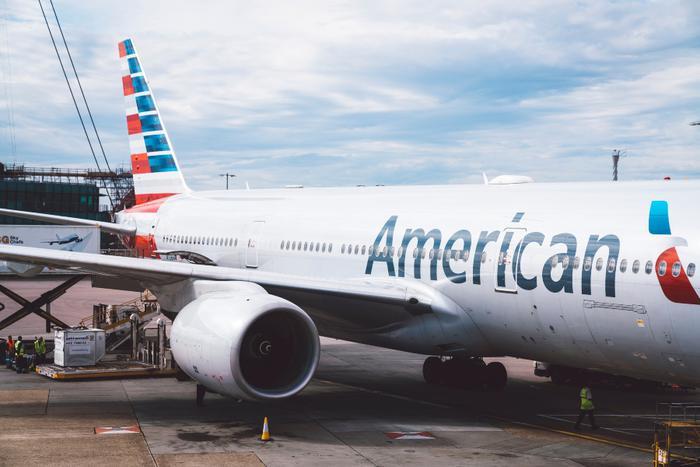 American Airlines is said to be considering a reduction in flights to as many as 30 smaller U.S. cities if a federal requirement to continue those flights expires at the end of September. 
Citing an airline official familiar with the matter, the New York Post reports that American only agreed to keep serving those smaller cities because it was an essential condition in receiving $5.8 billion in coronavirus aid. However, American is keeping mum on if this is a chess move designed to put added pressure on Congress and the White House to give airlines another $25 billion for labor costs and salaries. 
Speaking on the condition of anonymity, the American Airlines official did not specify exactly which cities might lose service. However, according to the Post, the changes could appear in schedules as early as next week.
Airlines banked on a rebound that never fully happened
After taking a 95 percent tumble in April, air travel in the U.S. has rebounded a bit but is still a far cry from 2019. As an example, there were 590,749 travelers who went through a TSA checkpoint on Wednesday compared to 2,391,906 who were screened on the same day a year ago, according to TSA data.
As global business confidence started to rebound in May, the airlines' outlook started to look hopeful. "Given the historical relationship between business sentiment and air passenger volumes, this rebound would normally bode well for the air travel outlook," wrote economists at the International Air Transport Association (IATA). 
"However, these are far from normal times; limited corporate travel budgets, the increased use of online conferencing, continued international travel restrictions and ongoing health (and duty of care) concerns all contribute to a weakened relationship between business confidence and air travel at present."
Airlines follow consumer sentiment
The IATA went on to say that it really comes down to consumer sentiment. If that factor remains subdued, airlines will have to concern themselves about rising unemployment and the continuity of government support programs in the months ahead.
Airlines aren't sitting around waiting for the $419 billion in total revenue they've lost to magically appear. Both airlines and their affiliated labor unions are lobbying for another chunk of relief funds to get them through April 2021. They reportedly have half of the House of Representatives on their side, including more than 20 Republicans, and at least a dozen Republicans in the Senate. President Trump also recognizes the airlines' pain. 
"Obviously the airline business is not doing very well," he said when asked about the issue at a news briefing last week. "I would be certainly in favor. We can't lose our transportation system."