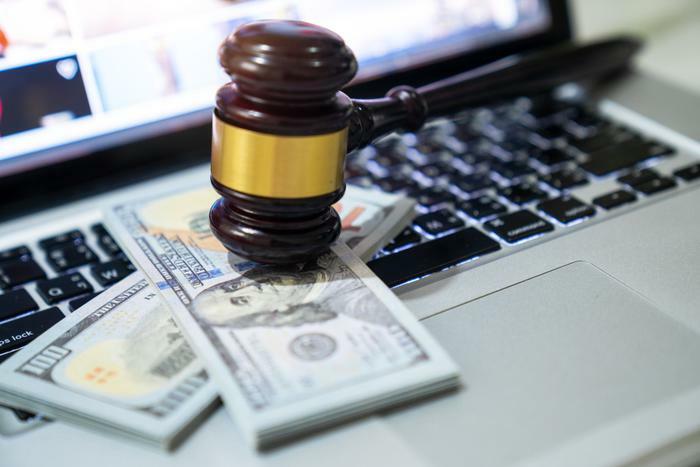 Under growing pressure to curb the number of fake product reviews on its site, Amazon is suing the administrators of 10,000 Facebook groups over claims that they have orchestrated the phony reviews for profit.
According to Amazon, the defendants have recruited individuals who are willing to post misleading reviews on Amazon's stores in the U.S., the U.K., Germany, France, Italy, Spain, and Japan in return for products and cash.
The online retailer, which has been prodded by Congress to rein in the phony reviews, said it will use information discovered in this legal action to "identify bad actors" and remove the fake reviews.
"Our teams stop millions of suspicious reviews before they're ever seen by customers, and this lawsuit goes a step further to uncover perpetrators operating on social media," said Dharmesh Mehta, Amazon's vice president of Selling Partner Services. "Proactive legal action targeting bad actors is one of many ways we protect customers by holding bad actors accountable."
According to Amazon, the administrators of these groups solicit fake reviews for hundreds of products sold on Amazon, including car stereos and camera tripods. The lawsuit identified one such group – Amazon Product Review – and said it had more than 43,000 members until it was removed from the Facebook platform earlier this year.
Changing nature of marketing
Lawmakers and regulators have pushed Amazon to take action against phony reviews on its site because of the changing nature of marketing. Traditional advertising no longer has the power it once did. Instead, consumers often find the experience of other customers to be more persuasive.
Regulators say that when there is a paid effort to promote a particular product in the guise of a consumer review, it is highly deceptive and violates any number of Federal Trade Commission (FTC) regulations.
Amazon said it strictly prohibits fake reviews and employs more than 12,000 people around the world to protect its stores from fraud and abuse, including fake reviews. For example, it says an Amazon team is assigned to investigate fake review schemes on social media sites like Facebook, Instagram, TikTok, and Twitter.
10,000 fake reviews
Since 2020, Amazon said it has reported more than 10,000 fake review groups to Meta, the parent company of Facebook and Instagram. Of these, Amazon said Meta has taken down more than half of the groups for policy violations and continues to investigate others.
Fakespot, an app that identifies fake or unreliable reviews, says it has analyzed 3,629 products and 19,321,997 reviews for Amazon products and found that just under 20% are "unreliable."
In a recent survey, 2,000 U.S. consumers reported spending an average of $899 per year on disappointing online purchases that didn't live up to reviews, with clothing, tech, and toys providing the most disappointment.