---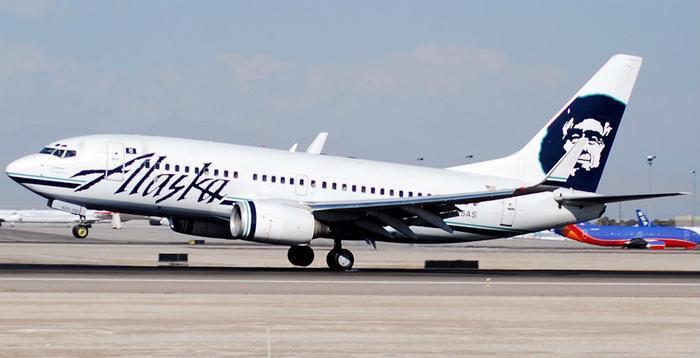 With the grounding of the 737 MAX jetliner, the ever-changing policies on pets, and companies always working an angle to make more off of ancillary fees, finding the perfect match of an airline can be complicated.
However, if you're gearing up for summer vacation, WalletHub's new "2019's Best Airlines" might give you some added insight as you weigh out the best options.
WalletHub took a deep dive into 15 different metrics -- from leg room to fleet age to mishandled baggage claims -- and compared nine U.S. airlines (the six largest plus three regional carriers).
Among the six largest domestic carriers, the "most satisfactory" score went to Southwest Airlines for lowest consumer-complaint rate in 2018. "Most reliable"? That would be Delta Air Lines with the lowest rate of cancelations, delays, mishandled luggage, and denied boardings.
Here are other highlights from WalletHub's "best of":
| | |
| --- | --- |
| Category | Airline |
| Best Airline Overall | Alaska Airlines |
| Cheapest Airline | Frontier Airlines |
| Most Reliable Airline | Delta Air Lines |
| Most Comfortable Airline | JetBlue Airways |
| | ExpressJet Airlines and Envoy Air |
| Least Complained-About Airline | Southwest Airlines and ExpressJet Airlines |
| | Alaska Airlines |
| Fewest Denied Boardings | Delta Airlines |
| Fewest Mishandled Baggage Reports | American Airlines |
What the experts would like to see
WalletHub gave its survey an interesting spin by asking a panel of aviation pundits for their take on things like trends and moves the airlines could take to enhance passengers' comfort.
For the question "Which do you believe would be the main trend for the medium term in the airline industry?," Yi Gao, an Associate Professor, School of Aviation and Transportation Technology, Purdue University said, "The service on-board will be more polarized. On the pointy end, more premium seats are being fitted to business class and premium economy class. At the lower end, the basic economy fare will be more common on more routes in the next few years."
"I would not be surprised if we see an increase in small players," added Michael Bernacchi, Professor of Marketing at the University of Detroit Mercy. "Ride-sharing in the auto industry has only recently caused great disruption and blindsided many competitors. There is a small potential for the same happenings to pop up in the airplane industry."
"This would be impossible to manage, but that is what people thought just a few years ago when referring to strangers stepping into another stranger's car after having loose arrangements made from a cell phone app."
As to the question of "What would be the easiest measures to be implemented by airlines in order to increase passengers comfort?," Daniel Rust, Assistant Professor of Transportation and Logistics at the School of Business and Economics, University of Wisconsin-Superior, said that "in the never-ending quest to generate more revenue per flight, most airlines continue to squeeze additional rows of seats into the aircraft at the expense of passenger comfort."
"If increasing passenger comfort is the goal, then airlines should increase seat pitch as well as install more ergonomically correct seat cushions -- especially in the economy sections of new narrow-body jetliners used on longer-duration flights."
John Mott, Associate Professor, Director Advanced Aviation Analytics Institute for Research, Purdue University, weighed in with this opinion on passenger comfort. "With the advent of LCCs (Low-Cost Carriers) and Basic Economy fares among the major carriers, we now have a greater range of services available than ever before, giving fliers the ability to select the services that best match their needs and budget."
"While research indicates that overall passenger satisfaction has increased somewhat over the last several years, comfort in the lower service levels is not at the level that many customers desire. Increasing seat pitch in all classes of service would improve this, but doing so carries economic consequences for the airlines."
Thanks
Keep an eye on your inbox, the lastest consumer news is on it's way!
Unsubscribe easily whenever you want
---