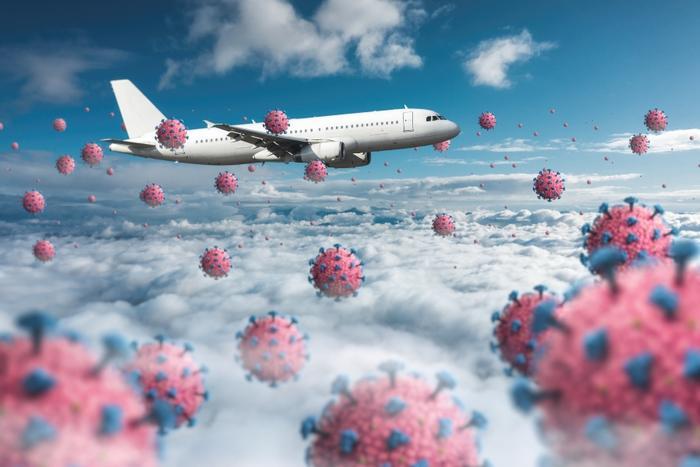 Seven of the U.S.' biggest airlines are begging Congress for another bailout, claiming the $25 billion payroll assistance they received earlier in the government's COVID-19 rescue mission is not enough to get them through the end of the year.
The letter to congressional leaders was sent by lobbying group Airlines for America (A4A) on behalf of Delta Air Lines, United Airlines, Hawaiian Airlines, Alaska Airlines, and JetBlue Airways. 
No help could lead to more cuts
Airline executives claim that they've done all they can to curtail furloughs, reductions in workforce, and cuts to service, but they say there could be an even greater slashing of jobs and services unless Capitol Hill writes some new checks for the industry.
Then, there's the situation with a coronavirus vaccine. Airline officials say they think their companies will play an important role in the distribution process.
"As the nation looks forward and takes on the logistical challenges of distributing a vaccine, it will be important to ensure there are sufficient certified employees and planes in service necessary for adequate capacity to complete the task," the letter said.
'We respectfully ask that you come together and extend the successful PSP (payroll support programs) this year so that we can continue to support our critical aviation workforce and infrastructure. Your leadership is needed before the close of the 116th Congress so that this bipartisan and incredibly effective COVID-relief measure can continue to save American jobs and allow us to continue our significant role in the health of our US economy."
Will push come to shove?
When the first round of checks were sent, some U.S. senators thought they were large enough to help airlines stay alive without having to resort to job cuts. However, airlines wrestled with the strings attached to receiving the aid -- namely, that they would need to keep a certain level of workers employed. 
Later, when Delta and JetBlue decided to reduce employee hours to cope with their loss of revenue, lawmakers were quick to say they would be violating the goal of the Payroll Support Program. More than a dozen U.S. senators fired off letters to airline CEOs pushing for an immediate end to the "potentially illegal" action. 
In late September, as the airline's commitment to the payroll support program came to an end and airlines threatened to make even more cuts, congressional leaders took another swing at an additional infusion of cash, but it went nowhere, despite President Trump's support.
"Time already ran out for U.S. airlines and many of our employees, yet there is a glimmer of hope that our leaders in Washington will act and save these jobs before it's too late to turn back the clock," A4A President and CEO Nicholas E. Calio said at the time.
"Some U.S. airlines may be able to reinstate employees if they receive direct payroll assistance from the federal government soon, but that becomes increasingly challenging with each passing day. Extending the Payroll Support Program is a critical step for preserving jobs, rebuilding the travel industry and restoring the economic health of our country."
As they say, fasten your seatbelt. This turbulence is likely to continue.