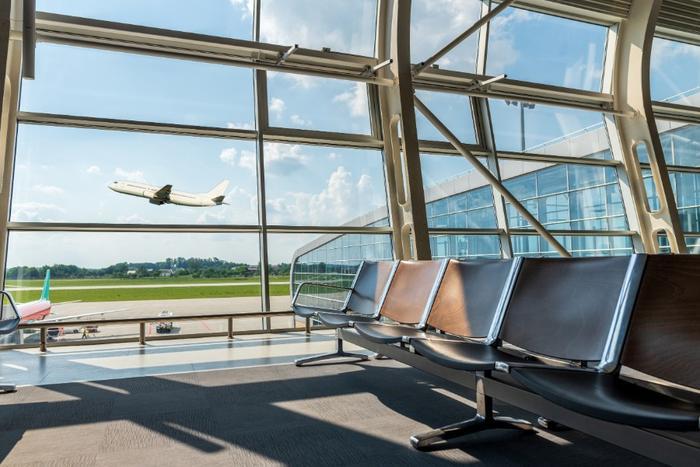 As airlines find their way out of the pandemic-driven detour, industry executives are again calling for changes to help travelers feel good about flying.
Speaking at a webinar hosted by the Washington Post, JetBlue CEO Robin Hayes predicted that some of the old ways of doing things won't work in the new normal.  
Hayes said airlines will find it difficult to resume their previous practices for change and cancellation fees when the COVID-19 pandemic subsides.
Change fees may be going away
At the top of Hayes' predictions is a rethinking of how airlines sell ticketed products.
"It's not going to be acceptable, I don't think, for somebody who is unwell to feel that they are being made to fly," Hayes speculated. "And so, I think airlines are going to have to think about how they monetize their fare structure, how they create products that give people the ability to change flights more easily than in the past." 
To Hayes' point about fare structure, one thing he thinks should be tossed out is the as-much-as $200 change fees, much like they did during the COVID-19 outbreak and Hurricane Florence. That change would surely be a blow to airlines. In 2019, the major U.S. carriers took in nearly $3 billion in reservation and cancellation fees according to the Department of Transportation -- $195 million for the Hayes-run JetBlue alone.
Low fares could become the norm
Southwest Airlines CEO Gary Kelly predicts that at the end of the industry's pandemic recovery, consumers will see low airfares as the norm. Speaking in his weekly video update to employees, Kelly laid out his vision in no uncertain terms.
"We'll compete hard for customers, understanding it will be a brutal, low-fare environment as there are far more airline seats, and there will be for some time, than there are customers," he said.
"Our low-cost philosophy, strategy and structure will serve us very well. We'll continue to offer low fares with no change fees, no bag fees and a safe environment when our customers are ready to fly."
Consumers should expect a lot of variables
One aviation consultant agrees that getting to that win-win spot where both the airlines and the consumers are happy will be a rollercoaster ride.
In comments made to the Dallas Morning News, David Banmiller predicts two things: one, that airlines will be inclined to fill up seats to substantiate the monstrous overhead costs of getting a plane in the air and passengers from point-to-point. And, secondly, much of the rebound will be dependent on how aggressive airlines will get in fighting for routes they compete with others for.
"Fares will be all over the place," Banmiller said. 
ConsumerAffairs is already seeing Banmiller's predictions come true. In a sample Google Flights search for a roundtrip from Austin (AUS) to New York LaGuardia (LGA) leaving on June 18 and returning on June 22, we found airfares as low as $293 and as high as $697.