Best Auto and Truck Accessory Companies
The way your car or truck looks says a lot about you. If you're thinking about customizing a vehicle, use our guide to research the best auto and truck accessories company for you. We explain how accessories and modifications can enhance a car or truck's appearance and functionality. Because these parts and accessories can cost a pretty penny and can affect the resale value of your vehicle, it's crucial to choose your retailer with care.
Compare Reviews for Top Auto and Truck Accessory Companies

Carparts.com
Read 424 Reviews

CarParts.com is an extensive online automotive store specializing in internal and external parts and accessories for a wide range of vehicles. They offer a low price guarantee and a vast inventory of products.

Chat with a ConsumerAffairs decision guide

Live agent
Magellan GPS
Read 196 Reviews

Magellan is a GPS innovator and distributor specializing in consumer navigation electronics. Founded in 1986, Magellan offers devices that use global positioning systems to map your vehicle's route, as well as other products.

Chat with a ConsumerAffairs decision guide

Live agent
DieHard Batteries
Read 62 Reviews

DieHard Batteries have been powering cars since 1967. DieHard has put innovation and efficiency first to make their premium batteries last longer and deliver more power. DieHard Batteries are available at Sears and Kmart.

Chat with a ConsumerAffairs decision guide

Live agent
TomTom Portable GPS
Read 152 Reviews

TomTom is a consumer electronics innovator and distributor specializing in portable and mobile GPS technology for vehicle navigation. Founded in 1991, it offers free map updates, live traffic information, weather updates and more.

Chat with a ConsumerAffairs decision guide

Live agent
Auto Crane
Read 46 Reviews

Ever since 1958, Auto Crane has been serving the heavy-lifting industry with beneficial and quality products. With over 55 years of industry experience, Auto Crane is an industry leader in quality and product innovation.

Chat with a ConsumerAffairs decision guide

Live agent
Advance Auto Parts
Read 406 Reviews

Established in 1932, Advance Auto Parts is North America's largest automotive parts company, with over 5,200 retail locations and a comprehensive online store. It offers replacement parts, engine parts, accessories and more.

Chat with a ConsumerAffairs decision guide

Live agent
Garmin
Read 238 Reviews

Garmin is an industry leader in the navigation technology sector, known for its portable vehicle GPS devices but also offering cameras, wearable GPS technology, aviation and marine navigation and more.

Chat with a ConsumerAffairs decision guide

Live agent
AutoAccessoriesGarage
Read 48 Reviews

AutoAccessoriesGarage.com is an online automotive store, founded in 2005. It specializes in interior, exterior and performance parts and accessories for all types of vehicles and offers free shipping and a price match guarantee.

Chat with a ConsumerAffairs decision guide

Live agent
Auto Computer Exchange
Read 41 Reviews

Auto Computer Exchange is an automobile computer refurbishing company that sells new and refurbished computer parts in exchange for used parts. Based in Florida, it has three retail locations and a comprehensive online store.

Chat with a ConsumerAffairs decision guide

Live agent
ALCOLOCK Canada
Read 80 Reviews

Formerly known as Guardian Interlock Service, ALCOLOCK Canada makes products to prevent driving under the influence of alcohol. It sells consumer devices that prevent drivers from starting a car if they fail a breathalyzer test.

Chat with a ConsumerAffairs decision guide

Live agent
Important questions about auto and truck accessories
Are the accessories compatible with your vehicle?
Before you purchase an aftermarket accessory or part, make sure it will be compatible with the make, model and year of your vehicle. Some pieces may need to be custom made. Using or modifying parts or accessories that are not made for your particular type of vehicle might make them unsafe for use while driving and will likely void the warranty on both the part and your vehicle.
Compatible parts and accessories: Some parts and accessories, like a stereo system, replace other factory-made parts or accessories in your vehicle. They have to fit into the same space and, often, connect to the same electrical components. Be sure to check the item's specifications to determine if it will be compatible. Items that have to be compatible with your particular car include things like fuses, wheels, engine parts and in-dash stereos systems.
Universal parts and accessories: In many cases, you don't have to worry about the compatibility of auto accessories if they don't have to be custom fitted to your vehicle. Some specific ones are marketed to be "universal" for all makes and models. Items like car seat covers are considered "universal" even though you have to be sure they are "universal" for your specific type of seat (for instance, if you have captain seats, you can use universal captain seat covers but not universal bench seat covers).
"Non-fittable" parts and accessories: Some parts and accessories are added to a vehicle even though there is no factory-made location for them. For instance, a subwoofer system can connect to nearly any existing stereo, but it is placed in a car's trunk or the bed of a truck because there's no location on the dash that can accommodate it. Non-fittable parts and accessories can be tricky, because there are typically no published lists of makes and models that work with them. Instead, you have to gather information like dimensions or weight to determine if an item will work with your vehicle.
What customization concerns should you keep in mind?
Some vehicle modifications are made specifically to customize or improve a vehicle (and not to simply replace a damaged part with an identical part). If you plan to customize your vehicle, there are several issues you should take into account. To learn more about legal concerns, in particular, check out our "Auto Accessories and the Law" consumer resource.
Legal concerns: There are many legal factors that should be considered before altering factory settings or adding aftermarket accessories to a vehicle. Many alterations may make your vehicle illegal to drive on public roads, such as an altered exhaust or suspension system, and laws regarding vehicle modifications vary by state.
Installation: Whether you plan to install the parts yourself or have them professionally installed, it is important to oversee the process and make sure it is done correctly. Never let someone without experience with your vehicle's make or model install a part or accessory. Incorrect installation can damage factory settings in your vehicle and may even void your vehicle's manufacturer warranty.
Insurance coverage: When you add an expensive accessory to your vehicle like a new sound system, your insurance may be willing to cover it if it is damaged in an accident, provided you already carry both collision and comprehensive auto insurance. You will have to report the new accessory, though, which will increase your premiums. Most insurance companies cover anti-theft devices, high-performance tires, chrome accessories, leather seats, GPS and other accessories under a "Custom Parts and Equipment" (CPE) policy.
What accessory retailer should you choose?
Once you determine what accessory or part you'd like to add to your vehicle, you should shop around for the best deal and the best customer service before settling on a retailer. Find one with a good reputation by checking out reviews and asking your friends.
Manufacturer: Choosing to add parts or accessories to a new car when you purchase it can save you headaches and time later. It also ensures that the additions are legal, insurable and compatible with the make, model and year of your vehicle. However, there are fewer options for customization and creativity when it comes to manufacturer parts. If you want a truly unique look or features other drivers don't have, you'll want to shop elsewhere for your vehicle parts or accessories.
Brick-and-mortar stores: If you're in the market for an accessory that you've never seen in person, you might want to handle a few different varieties to get a feel for which will work best for you. This is easiest to do in person at a brick-and-mortar store. Plus, if you're unable or don't want to install the accessory yourself, you can choose a reputable local store with skilled technicians on staff who can install it for you.
Online retailers: Online retailers often have the best selection of brands, colors, styles and more, but depending on the accessory, you may not like being unable to handle or test the product prior to purchasing. Check whether the online store accepts returns and whether you have to pay for return shipping. It can be expensive to send back a heavy or large auto accessory.
Auto-recyclers: Consider purchasing parts and accessories from an auto-recycling company, which sells used parts generally taken from totaled vehicles. These can be much more affordable and are often in great condition. Auto-recyclers also typically offer a warranty.
What are the retailer's purchasing policies?
Automobile and truck accessories are often a significant financial investment. It is important to make your purchases from retailers that have purchasing policies that work for you.
Financing options: Some auto accessories, like a new sound system or custom wheels, can cost thousands of dollars. Many retailers have financing options that can be attractive for consumers who can't afford the price outright. Unfortunately, buying on credit can often end up costing you much more than you originally budgeted. Be sure that you don't sign a contract for a financing plan with a high-interest rate or hidden fees.
Warranties: Some manufacturers offer a limited warranty on vehicle accessories. You can also get a warranty directly through a retailer, sometimes in addition to the manufacturer's warranty. Warranties often have to be purchased separately or added onto an accessory purchase, so it is important to determine if the warranty is a good investment.
Price matching: Many auto parts and accessories stores offer price-match guarantees to secure your business. If you find the exact same part at another store, you may be able to email the preferred store a copy of the advertisement and they will match or even beat the competitor's advertised price.
Types of auto and truck accessories
Sound systems
Sound system modifications include new speakers, amplifiers, subwoofers and stereos. Some consumers update their older vehicles with modern stereos that add satellite radio and use Bluetooth technology to play music from a mobile device, replacing an older tape deck or CD player. Some consumers are also concerned with the sound quality, installing a system to boost the bass or overall sound quality in their vehicle.
GPS navigation
Global positioning systems, or GPS, make it easy for you to find your destination in your vehicle by mapping out your route. There are two main types of GPS available, portable devices that mount on the vehicle's dashboard and the more expensive in-dash systems that replace standard stereos. Many customers who prefer an in-dash system choose a combination sound system and GPS.
Wheels, tires and rims
Most consumers need to replace their vehicle's tires several times over the life of the vehicle. Many vehicle owners also enjoy adding custom wheels, tires and/or rims to improve functionality or alter the vehicle's appearance.
Window tinting
Many people darken their windows to reduce glare while driving, provide sun protection, reduce heat inside the vehicle, provide privacy and security in the vehicle and/or enhance the vehicle's look. Some people tint windows to alter the color or create a reflective, glossy look. Vehicle windows are factory tinted using a chemical dye process, but aftermarket tinting is usually done by heat-shrinking a tinted film on the inside surface of the window. Most states have laws regarding how dark vehicle windows can be tinted.
Grilles, guards and bars
Many people change the grille on their vehicle or add a grille guard or bull bars over the existing grille. These features can make a grille tougher for work vehicles, offer more protection in a collision and improve appearance. Many people choose chrome for the grille and guards for a luxury look.
Lighting
Some drivers change the lighting on their vehicle with different colors or intensities. These modifications might include headlights, taillights, brake lights, license plate lights and blinkers as well as undercarriage and internal lighting. Other consumers simply purchase lights to replace burned out bulbs in their vehicle.
Truck and work vehicle additions
Many accessories are added to large trucks and other vehicles to make them more useful for work. For example, truck and van racks can help you tow cargo and ladders, while truck toolboxes provide a place to securely store work gear in the bed of your truck.
Interior accessories
There are many types of interior vehicle accessories, including those designed to enhance the comfort of the vehicle or boost its aesthetic appeal. These include items like seat covers, floor mats and trunk liners, fragrance dispensers, dashboard covers and pet seat liners.
Auto and truck accessory buyers
Drivers who want a certain look
Many consumers add vehicle accessories or modifications to alter the look of the vehicle to better suit their preferences. For some drivers, the look of their vehicle is a reflection of their personality and taste. Consumers might alter a vehicle's appearance by adding custom rims, chrome fixtures, lowering or raising the suspension or replacing the grille or grille bars.
People who need work modifications
Many people make aftermarket modifications to trucks, vans and other work vehicles to make them more appropriate for various types of work. For example, a storage rack may be added to tow a ladder or other equipment, a snowplow may be fitted to the front of the vehicle for winter work or grille bars may be added to protect the grille from work-related damage.
Those who want increased performance
Many consumers want to improve on or alter the performance capabilities of their vehicles by adding accessories or modifying components of the vehicle. These types of modifications might increase fuel efficiency or make a vehicle faster and more powerful.
People who crave luxury or convenience
Many people add modifications and accessories to make their vehicle a more comfortable or convenient ride for themselves and their passengers. Seat covers, fragrance dispensers and trash receptacles are common accessories, as are improved sound systems and GPS.
Thank you, you have successfully subscribed to our newsletter!
Auto and truck accessories author reviews

AutoAccessoriesGarage.com is an online automotive parts and accessories store. Established in 2005 and based in Illinois, AAG offers an extensive selection of exterior and interior accessories, performance parts and specialty items for all types of vehicles. They also offer consumer resources to help you make the right selection for your vehicle.
Read more about AutoAccessoriesGarage

AutoAnything was established in 1979 as a company selling sheepskin seat covers and custom floor mats for vehicles. It has since expanded to be a comprehensive online auto store specializing in performance parts, interior and exterior accessories and more.
Read more about AutoAnything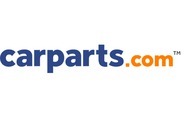 CarParts.com is an online automotive supply store featuring auto body parts, mirrors, engine and drivetrain parts, headlights, lighting, brakes, suspension and steering. They offer parts and accessories for a large range of truck and automobile makes and models.
Read more about Carparts.com

Founded in 1932, Advance Auto Parts is North America's largest aftermarket automotive parts and accessories provider. It has over 5,200 retail locations throughout the United States, Puerto Rico, the U.S. Virgin Islands and Canada. It also offers an online store featuring a large selection of products including air, exhaust, navigation, engine parts, drivetrain, tools, fluids and much more.
Read more about Advance Auto Parts

Founded in 1986, Magellan is a global positioning system (GPS) company specializing in consumer navigation electronics. Magellan has over 200 patented products, including on- and off-road vehicle navigation systems; dash cameras; RV navigation; fleet navigation for trucks, buses and vans; as well as a whole line of handheld navigation devices and GPS watches.
Read more about Magellan GPS

Founded in 1991, TomTom began as an innovator and distributor of personal digital assistant (PDA) devices and now specializes in car navigation, GPS sport watches and action cameras. With offices in 35 countries around the world, TomTom offers navigable maps of over 135 countries and real-time traffic information in 52 countries.
Read more about TomTom Portable GPS

Founded in 1989, Garmin is an American electronics innovation and distribution company headquartered in Switzerland. Formerly known as ProNav, Garmin is known for its portable vehicle navigation systems but has expanded its product offerings to include wearable GPS technology, aviation and marine navigation and more.
Read more about Garmin

Established in 1989, Auto Computer Exchange is a family owned and operated business based in Davie, Florida, specializing in automotive computer parts. In addition to stores in Davie, Atlanta and Houston, it also offers a comprehensive website with computer parts for many major makes of consumer vehicles. Customers send in their old computer part and receive a new or refurbished one under warranty.
Read more about Auto Computer Exchange

Imperial Car Computer Exchange is an automotive computer parts supplier in Raleigh, North Carolina. They specialize in refurbishing and exchanging computers. Customers can order online and receive a programmed, ready-to-use computer in days.
Read more about Imperial Car Computer Exchange

RealTruck established its online store in 1998 specializing in accessories for consumer pickup trucks. Headquartered in Fargo, North Dakota, RealTruck specializes in interior and exterior parts and accessories, performance and specialty accessories and also offers parts for SUVs and cars.
Large truck accessory inventory: Many auto parts retailers sell a wide range of accessories for vehicles but seem to focus on cars, with limited options for pickup trucks. Truck owners will find an extensive inventory of pickup-specific accessories at RealTruck, including items like running boards and steps, tonneau covers, racks and carrier, grille guards, bull bars and more.
Free shipping and returns: RealTruck offers standard shipping for free on every order, including oversized freight items. Customers who need their order quickly can pay to upgrade to expedited or overnight shipping. It also offers free returns and does not charge a restocking fee.
Customer service: RealTruck has won many industry awards for its outstanding customer service. Representatives can be reached via online chat, telephone or email. Unlike most customer service departments that only take calls during standard business hours, RealTruck's support staff are available evenings, weekends and on many holidays.
Online customization guide: If you're not sure how you'd like to customize your pickup, RealTruck's website features a detailed idea guide with before and after pictures of trucks the company has customized. The guide features comprehensive lists of the alterations and parts used in each project as well as installation videos to help you achieve the look.
Unique business culture: RealTruck's company culture is fun, upbeat and adventurous, as reflected in their company tagline: "If it goes on a pickup we got it, if it's fun we do it." Customers who want a truly custom pickup truck can find unique products and an eager team to help pull off any project.

Headquartered in New Jersey, CARiD is an online automotive accessories store featuring a large selection of interior and exterior parts and accessories including performance, lighting, wheels, audio, repair, body and more. CARiD's extensive inventory features the products you need for basic repairs and maintenance, performance and aesthetic upgrades, high-tech customization and more.
Speciality products: CARiD offers more than basic interior and exterior automotive parts and accessories. Its website has thousands of products in categories like racing gear, work equipment, chemicals, tools, auto detailing, van equipment and many more specialty products that can be hard to find at other automotive stores.
Compatibility guide: CARiD allows customers to save their vehicle information including make, model and year to their online accounts in order to simplify shopping. You can also shop by vehicle, part number or part name.
Payment options: CARiD accepts several payment methods, including all major credit cards, PayPal and Affirm, a financing option that offers a monthly payment plan with 10-30 percent APR.
Military discount: CARiD offers a 10 percent discount on eligible products to Active Duty, Reserves, Veterans and Retirees of all branches of the U.S. Armed Forces, as well as their immediate families. Simply call, email or chat online with a customer service representative to provide military identification and receive your discount.
Online WishList feature: Many customization projects are completed in stages over time. CARiD provides a platform to save and share your ideas through its WishList. You can save products, photos and ideas to your WishList, organize it by vehicle or job and even share it with your friends.

JC Whitney has been in business for over 100 years as an automotive parts supplier. With a retail location in LaSalle, Illinois and an extensive online store, JC Whitney specializes in interior and exterior accessories and parts for automotive performance upgrades, maintenance, customization and more.
Industry history: JC Whitney traces its history back to 1915, shortly after the introduction of the Ford Model T. They were one of the first companies to offer an automotive parts catalog and have been a leader in the parts industry for decades.
Shopping options: JC Whitney offers three ways to shop: on its extensive website; at its La Salle, Illinois retail location; and via catalog. Customers who enjoy catalog shopping will enjoy the rich history of the JC Whitney catalog, which has been published since the 1930s and is available for Jeep and Wrangler owners; pickup, SUV or van owners; or general automotive enthusiasts.
Free shipping: Its online store offers free shipping on all orders to the contiguous United States with no minimum purchase required. Whether you need a basic part or tool or a large customized accessory, it will ship free. It also ships internationally at a discounted rate.
Broad selection: JC Whitney offers interior and exterior accessories, performance parts, lighting, wheels, tires, replacement parts, auto body parts, tools, garage gear and more. You can shop for parts and accessories by vehicle type (truck, car, SUV, etc.), by item number or by entering your vehicle year, make and model for specific recommendations.
30-day guarantee: The company offers a 30-day guarantee on most of its products. The product must be unused and in its original packaging, and you must get a return authorization form from the website. Return shipping is free. Damaged or incorrect orders are always returnable as soon as they are received.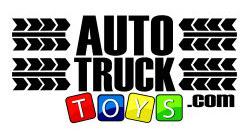 Located in Paris, Tennessee, AutoTruckToys is an automotive accessories company specializing in cars, trucks, SUVs and Jeeps. It was founded in the late 1990s as an aftermarket accessories company and currently offers over 40,000 products from leading manufacturers.
Large selection of accessories: AutoTruckToys' name says it all: this company specializes in fun customization options for vehicle enthusiasts. It offers fender flares and trim, exhaust systems, lighting, dash kits, bull bars and grilles, lift kits and more.
Free shipping: AutoTruckToys offers free shipping on most items as well as on orders exceeding $248 to the contiguous United States. Oversized item freight and express shipping options are available at an additional cost, as are non-contiguous U.S. and international shipping methods. Shipments are insured against damage or loss.
Shop by vehicle type: Customization accessories typically need to fit precisely on your vehicle or else they will not attach properly and may even become a safety hazard. AutoTruckToys' website lets customers shop by vehicle type (car, truck, SUV or Jeep) as well as the year, make and model to ensure you get the right parts for your vehicle.
Low price guarantee: AutoTruckToys guarantees its prices to be the lowest available. If you find a lower price on the exact same item from an online competitor, you can email customer service a link to the website where you found it and they will match or beat the price. They will honor their price match for up to one year after your original purchase date.
Payment options: AutoTruckToys accepts several payment methods to make shopping more convenient. You can pay via most major credit cards, Amazon Payments, PayPal or PayPal credit.

Stylin' Trucks, also called Stylin' Concepts, has been in business for more than 20 years as a performance accessory store for pickup, off-road and sport trucks along with SUVs and Jeeps. It is headquartered in Independence, Ohio and offers a wide selection of parts, accessories and tools designed to make your vehicle "look good and go fast."
Extensive product selection: This company offers interior and exterior accessories and parts for suspension, lighting, performance, fuel savings and other modifications. It also offers a complete line of tools and garage accessories so you can customize your vehicle yourself.
Price matching: Stylin' Trucks will match or beat online competitors' prices on items with an identical SKU number. To receive a price match, contact a sales representative to place your order and provide proof of the competitor's lower price.
Fast shipping: Because it has a large warehouse to hold inventory, Stylin' Trucks offers same-day shipping on in-stock orders placed before 4 p.m. EST. Economy, ground, and expedited shipping options are available, as well as oversize and freight shipping. Stylin' Trucks will also ship to Alaska, Hawaii and other countries for an additional fee.
One-year guarantee: You have one year from your original purchase date to return an unwanted and unused order. Additionally, Stylin' Trucks offers a warranty against manufacturer defects for 90 days after your order. Stylin' Trucks does not charge a restocking fee for returns.
Payment options: Stylin' Trucks makes payment easy by accepting a wide variety of payment methods. You can pay online, over the phone, by postal mail or by fax using all major credit cards, Paypal, Western Union, personal check, money order or traveler's checks.
Compare Reviews for Top Auto and Truck Accessory Companies

Guardian Interlock
Read 199 Reviews

Guardian Interlock is an American technology company. Since 1985, Guardian Interlock has been the leading manufacturer of devices that prevent a person from operating a vehicle if they cannot pass a breathalyzer test.

Chat with a ConsumerAffairs decision guide

Live agent
AutoAnything
Read 231 Reviews

Founded in 1979, AutoAnything is an online auto store specializing in performance parts, interior and exterior accessories and more. They offer free shipping on most purchases and a lower price guarantee.

Chat with a ConsumerAffairs decision guide

Live agent
Smart Start
Read 493 Reviews

Smart Start is a leading interlock device companies for preventing alcohol-impaired driving. With over 1,700 installation locations, Smart Start helps drivers with DUI-suspended licenses get back on the road.

Chat with a ConsumerAffairs decision guide

Live agent
Just Suspension
Read 21 Reviews

Established in 1983, Just Suspension is an online auto parts retailer. It offers suspension and steering components, bushings and hardware. The website allows you to search for parts by vehicle year, make, model and submodel.

Chat with a ConsumerAffairs decision guide

Live agent
NationWide Parts Distributors
Read 36 Reviews

NationWide Parts Distributors is an automotive company in Florida specializing in refurbished engines, transmissions, transfer cases and axle assemblies. They focus on Acura and Audi engines but carry several other makes as well.

Chat with a ConsumerAffairs decision guide

Live agent
Imperial Car Computer Exchange
Read 48 Reviews

Based in North Carolina, Imperial Car Computer Exchange is an automotive computer store that sells refurbished computers online. It specializes in computers for Dodge, Jeep and Chrysler but also carries several other makes.

Chat with a ConsumerAffairs decision guide

Live agent
CarCovers.com
Read Reviews

Offers covers for cars, jet skis, trucks, SUVs, motorcycles and more. 30-day return policy. Free shipping to the U.S. and Canada. Order online or by phone 24/7. Lifetime warranty available for platinum-material products.

Chat with a ConsumerAffairs decision guide

Live agent
CARiD
Read Author Review

CARiD is a New Jersey-based online automotive parts retailer. Its website features basic parts and tools for vehicle maintenance as well as a vast selection of specialty products for high-tech upgrades and more.

Chat with a ConsumerAffairs decision guide

Live agent
AutoTruckToys
Read Author Review

AutoTruckToys is an online, Tennessee-based vehicle accessory store specializing in car, truck, SUV and Jeep accessories. It carries a large inventory of products to upgrade your vehicle's performance or appearance.

Chat with a ConsumerAffairs decision guide

Live agent
JC Whitney
Read Author Review

JC Whitney has been a leader in the automotive parts sales industry since 1915. Headquartered in Illinois, it offers a wide selection of parts, accessories, tools and more for vehicle customization, maintenance and upgrades.

Chat with a ConsumerAffairs decision guide

Live agent
RealTruck
Read Author Review

Founded in 1998, RealTruck is an online pickup truck accessories retailer. It features an extensive inventory of unique exterior, interior, performance and specialty truck parts as well as some parts for cars and SUVs.

Chat with a ConsumerAffairs decision guide

Live agent
Stylin' Trucks
Read Author Review

Based in Ohio, Stylin' Trucks is on online automotive accessories retailer specializing in truck customization for performance, fuel efficiency and appearance. It also offers tools, maintenance parts and more in its online store.

Chat with a ConsumerAffairs decision guide

Live agent
Disclaimer
Information in this guide is general in nature and is intended for informational purposes only; it is not legal, health, investment or tax advice. ConsumerAffairs.com makes no representation as to the accuracy of the information provided and assumes no liability for any damages or loss arising from its use.
You're signed up
We'll start sending you the news you need delivered straight to you. We value your privacy. Unsubscribe easily.
Comparing
×