Consumer Complaints and Reviews

Internal memory of my TomTom is 1 gig, that memory was beginning to become full, so I put in a 2 gig SD card expecting to use the device for a several more years. To save on memory I wanted to purchase the US only map since I never leave the US, I essentially never leave Colorado. Not expecting to be able to buy a Colorado only map I was ready to buy a US only map, but my device is what TomTom calls an end of life product and tries to sell me a new one but TomTom Software made the decision that I can no longer buy anymore maps for this particular device, therefore, the lifetime map updates is a lie.
When you buy a new one then you can't believe what they say. They literally cut the life short on my TomTom, they should say almost lifetime map updates, or free map updates until we decide to pull the plug in their advertising. But by cutting out countries I never go to and cutting out POI that I never use, deleting hundreds of voices I never use, etc etc then I had control over deleting such things to save memory and get a much longer life span. I get it that they need to always be selling new devices, I just hate being lied to. Not good for business.

I paid for overnight shipping and they lied to me about it. Charged me for overnight shipping but now tell me I will get it 4 days later. Order it on a Thursday for a weekend trip, they said it would be here Friday. When I called they said it did not go out in time, so I would not get it until Monday, what a screwed up outfit.

I tried to update my Tomtom go 2535 live and received a message to update my tom-tom connect which I did; it immediately came up with a message that it did not install correctly due to a library conflict. IT DID NOT RECOGNIZE MY TOMTOM so after doing a complete uninstall three times and reinstall there was no change. So now onto technical support (What shame that is) after three so-called technicians I was told that something is wrong and I should buy a new cable but he did not know if that was my problem. So Tomtom I think this is one big scam as I paid big money for this unit with free lifetime maps. You have lost another customer. I will never buy another tomtom product again. This is typical of the world of business today with these big money hungry greedy must make more and more and damn the consumer.

I have TomTom XXL. I get updates from TomTom all time and it takes forever to update and usually with nothing of use after done. Map updates with TomTom are too expensive as can buy new device with free updates for very little more. So I think I'll just use my iPhone Google maps which is free!!

Updating maps could not be concluded o/a some failure not now recalled. Attempts to reset and reinstall failed and maps deleted themselves. Attempts to contact NZ company failed as nowhere could I find an easy route. All attempts got me lost in yet another page which seemed nothing short of a diversion. With the greatest of pleasure the XL unit now resides in the rubbish. Thankfully the window glass attachment now holds my mobile phone with google maps making for a better experience with its views and monthly FREE updates. TomTom RIP.
How do I know I can trust these reviews about TomTom?
789,262 reviews on ConsumerAffairs are verified.
We require contact information to ensure our reviewers are real.
We use intelligent software that helps us maintain the integrity of reviews.
Our moderators read all reviews to verify quality and helpfulness.
For more information about reviews on ConsumerAffairs.com please visit our FAQ.

There is an on going problem with the 6000 series TomTom. The USB port on the Sat nav seems to fail very quickly. This is my second one. I thought I was buying a state of the art device. Unfortunately, I can't update anything anymore because of the dodgy USB port. The Sat nav is now slowly becoming useless to me because of lack of updates.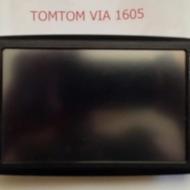 Have owned 2 TOMTOM GPS Devices. Cannot remember my first one, but the same problem developed on both devices. The second, purchased in June of 2014, nice device 6" touch screen, just like the first, constantly checking TOMTOM website with MyDrive Connect for updates. Installed a couple minor map updates no problem, but I recently checked MyDrive Connect and there was a map available and a quick fix update for my device, so I downloaded and installed the first and do check out the device and it was working fantastic and really fast. Downloaded the quick fix update and installed on my device. The device never work again after that. The last update drained the battery completely and the kicker was now my computer will not recognize the device once it is connected to USB port for updating.
Spend good $$$ for devices that are to make life most easier and I end up with nothing but a bunch of tech junk. I think TOMTOM owes me the best device on the market and see what happens to that after 2 years of ownership and map updates. If I ever buy another GPS navigation device it will not be any form of a TOMTOM.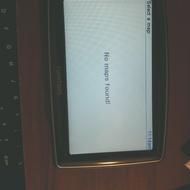 I was given a TomTom XXL a few years ago. I have a new job where I have to constantly use GPS. The GPS worked fine but it does not have a complete map due to development. I updated the GPS. It deleted the map that was already on there and tried to add a Canada, US and Mexico map which is too big for the device. In addition the unit does not have a SD slot to expand the hard drive. Now I'm left with no map on the device. TomTom does not have maps that can fit on the device. So I threw it away and I'll never buy a TomTom again. Back to Garmin for me.

$100/year for maps forever?!? They want something like $94 to update the maps on my TomTom despite the fact that I paid extra for the lifetime subscription. There's simply no way at all to download or update maps without a credit card number.

I have owned this for more than ten years. Seldom did updates but used it at least 8 hours a day half the days of the year, a lot! On 2-7-16 I attempted to do an update which failed two or three times, but when it showed updates complete I ended up with "NO MAPS FOUND". I have a newer VIA1405 which updated overnight. I guess I got lucky. If you have two or more TomTom two separate accounts are needed on your computer to do updates. Why? I now have a separate email account because of this. Don't know if the VIA works right but prior to the updates it was always off by 200 feet west of where an actual address was. Recently started a new job and need GPS.

As a consumer we used our TomTom infrequently, so it's not like we 'overworked' the device. After a few years I decided the unit might help me in a new business I was starting. Went to TomTom, created an acct, tried to update the maps etc... and the during the update process my TomTom device was corrupted and no longer worked. Customer service tried to help but ultimately said, that sometimes when doing an update data storage unit of the device goes bad. There was no warning on their websites saying this could happen. So one day my device worked the next day after connecting to their website and trying to do an update... it didn't!! Would never buy a TomTom!

Just before christmas... got many e-mails from tom-tom advertising the go600 for $159. However when I tried to purchase it, the cart said "available soon". I called the order number on the website and was told that the go600 would be available in January but the cost would be $249. Too bad for you. Nice job of false advertising, tom-tom'.

TomTom 1535 - I have been a customer and user of TomTom products since they started and the only product they had was software. Over the years their hardware has become increasingly unusable and defective. Their software update system is unusable 60% - 80% of the time, particularly unusable when trying to use Mac OS. For the past 3 - 4 years we were forced to repurchase TomTom hardware several times. These days the hardware doesn't function for more than 1 - 2 years. Consequently we have decided to stop purchasing any portable GPS products and we are relying on the cellular phone GPS. Too bad because we are so used to the TomTom user interface and we don't buy any built-in auto GPS because they are expensive, fixed, and every auto manufacturer has a different user interface.

No updates. GPS looses connectivity to satellites (when driving the display will show you off the road about 300-400 ft). Restarting GPS works for a bit until you realize it probably requires a software update from Tomtom. Logging into Mydrive will typically require that you update your Mydrive software before connecting to the device. Eventually you'll figure out you'll not be able to update to your device under v.4.0.7.2442. Map updates are ridiculously expensive. Tomtom choose to market to a few people who choose to make expensive updates rather than the masses who will make lesser expensive updates.

Unfortunately, I didn't read about TomTom until after I began to have problems keeping my 1605M RV GPS up to date. The description stated "free lifetime maps". Not only have they attempted to charge for updates, my model (the RV portion) is no longer listed. They quit offering free updates 6 or 7 months into my ownership. What's worse, they haven't responded to any of my emails but I do get plenty of $99 one year subscription offers. However, the last one was reduced to $25 but there was no mention of my model with the RV designation. This is the most important aspect to my use of a GPS. Fortunately, I purchased it at Costco where I MIGHT be able to return if, however, I don't want to push this poor product off on them. It shouldn't without mention that I haven't seen TomTom in a retail shop for a long time. I would Love to find a means recouping costs from TomTom themselves. HELP!!

We bought a VIA1510M SE on July 1, 2015. It is junk. The main problem is that most of the time the gps doesn't recognize exactly where your vehicle is at. It turns you around all the time and will get you lost. Moreover, the map updates are a joke. Don't waste your time or money.

I have TomTom 600, updates OK for first six months, now nothing will update, free maps if it will let you update. Is this a ploy so we have to pay for updates? Tried reinstalling nothing works. It starts to update, then freezes on 147 seconds. Never buy TomTom again.

First, I have been a TomTom user for many years; was happy with the earlier device. Decided to upgrade to TomTom Go50 and purchased one from BestBuy. The registration/update protocols have changed, requiring the use of "MyDrive Connect". Long story short, I purchased in June of '15 and was immediately unable to register/update the device. Working with TomTom's tech support, we tried repeatedly to troubleshoot.
TomTom dropped my calls repeatedly, forcing me to start over with a new agent who walked through the protocols again and again. At their request, I replaced the update cable - no change. Then BestBuy swapped my Go50 for a Go60 and we tried again. Same outcome. Finally, 3 months later (!!) the TomTom techs told me they had no further solution and I should return the device for a refund. HERE is where it gets frustrating. I returned to BestBuy, but they have a "no return" policy after 15 days. So I tried to return it to TomTom (still under the one-year warranty) but they claim to be unable to refund my money since I didn't buy it directly from them.
So in conclusion, returning the device for a replacement doesn't fix my problem - we've tried different computers, cables, and TomTom devices w/o success until TomTom techs themselves have told me to return for a refund! But working with TomTom, through numerous dropped calls and periods of time when I had to drive 2 hours (we live in rural America) to follow their instructions for various "fixes", delayed my return to BestBuy and thus lost me the chance to get $170 investment back. Manager "Miguel" told me he would not authorize an exception to his corporate policy. I am left a highly dissatisfied former TomTom user!

I have just bought a TomTom and should have been suspicious that a local store was selling at (alleged) half price. My problem is that, try as I may, I cannot register the device and unless I can the promise of free lifetime maps is worthless. I have Windows 7, but this simply freezes halfway through the registration process, and although I faithfully followed TomTom's remedial instructions online I got nowhere. So I trawled the web for help and came across the litany of complaints on this site. I don't intend to contact a call centre in India - assuming I could ever get through, so I've decided to shrug my shoulders and use the device for as long as it works satisfactorily. A customer really shouldn't have to feel this way. I paid 89 pounds sterling, by the way. Caveat emptor indeed.

Trying to put in an address and the screen will not let me type the street name in. Everytime I try to hit the second letter of the street, the screen jumps to the address number. Tried backing out of the screen, turning off the device and it still does the same thing. I purchased the thing TODAY... July 11, 2015. Will try to take it back to Target when I return from a trip next week. Sure cannot use it for the trip I purchased it for.

I purchased a TomTom GPS in France while there, duly registered it and immediately installed TomTom Home on my laptop. I noted that the update reference remained the same and did not change. I also noted that I was travelling on roads that had changed many years previously, yet TomTom wished to take me the old and sometimes no longer existent roads. I reported this to the Support site which became French by default and they informed me that the download was valid. Unhappy with the bad performance I contacted Support in the UK who sent me a link of the up-to-date download and almost immediately I received an email from French support not to load it as it may corrupt my system. I did not download it.
Unhappy with the performance of my TomTom, I purchased a Garmin, but insisted on purchasing it from the UK and registering it in the UK. The difference was astonishing. A friend was visiting, so I offered to lend them my TomTom and ran it through the updates program as it had been idle for a couple of years. To my amazement it informed me that No Maps Could be found. Wishing to contact Support I followed the instructions but the Site could not find my model (TomTom ONE EUROPE 22) or Serial number (PB7188H13040) nor would it give me the option to write in or call. There was no link whatsoever.
To me this seems extremely shoddy after sales service, whatever the age of the product as I would have been happy to pay a fee after such a length of time, but was denied the service, making my hardware totally redundant. I have learnt my lesson where TomTom are concerned but I am sure there are many other consumers not prepared to go that extra mile in logging a complaint. In my case I just steer clear of their products and when asked for advice I recommend my other Brand which has excellent service.

I've loved my TomTom GPS for over 4 years. We're going on a trip this weekend and I thought it would be a good idea to update my maps. WRONG! The worst idea ever. First I paid $79.00 for a year of updates. The software proceeded to backup my gps which took over 2 hours. Then it checked to see if I have enough space and said that there's plenty room. It now deleted everything from my gps and started the update. Another 2 hours plus the update completely stopped and gave me an error - insufficient space and ended. I now have a completely empty gps, no maps at all.
I've been trying to restore the backup. Running over 2 hours again and it doesn't appear to be doing anything at all. A piece of **. I should have done some searches online before doing this. Apparently a lot of people out there with the same issues. I'm also reading that TomTom support sucks. In this day of great technology how does a company create such awful software updates? 2+ hours to backup a stupid usb device? Really?

I've had a TomTom for several years and recently attempted to download the updates to which it stated that my device was not recognized, and although I had "Lifetime updates", it repeatedly requested I purchase the update. After some to do, I accepted the fact that maybe my device was outdated, so I purchased a new one. In order for me to get the updated maps, which I found were lacking on the new device, I have been impatiently waiting for the update to complete. The computer shows that estimated completion in 37 minutes (at least I hope it's minutes and not hours). I started this an hour and a half ago... Good devices, very bad software updates.

We always have 2 GPS on hand for family cars. Went thru 5-6 TomTom devices, contacting them after last 2 failed. 2 mos. of horrible CS, wasting time not answering questions or not replying at all. We started having problems that first appeared SEVERAL months ago, probably shortly after we got them, but because we always have two, we didn't notice that was first an intermittent problem that led to their failure.
Going back to mid 2014, we actually have several cases with TomTom for this during which we also sited and noted the issue all over the web and in their own forum, often described slightly differently. The issue appeared to be an erratic screen; the device would switch rapidly switch between maps, modes, features and functions, rendering it useless right in front of you. TomTom tech support during that time was inconsistent, unhelpful for the issue, often completely lacking knowledge to try to address the problem.
FAST FORWARD...currently. Although I told them our devices were probably out of warranty - we were asking for a warranty exception based on the many we had to purchase - not date. Wasting nearly a week on this, they refused replacement after providing our receipts, which showed barely out of warranty! We offered a lame 25% to purchase MORE, which would ultimately bring our total out of pocket to around $1500, for in the end TWO working devices.
So, I still while still going round with their CS I looked into what we could get, but like others who've mentioned on this site - we, too, experienced the "GOTCHA" attitude and tactics. After some research I found their "GO" models get traffic but ONLY by using YOUR mobile data. I asked what about "free lifetime traffic?" The representative, **, in a blatantly, patronizing and snotty "gotcha" tone asked WHERE DOES IT SAY FREE?
There it was - THE "GOTCHA!" But their on their site for the "GO" models it says - "lifetime" traffic, but not "FREE." Not mentioning the deplorable attitude from the rep - that's really just bait and switch, at the very least - misleading, false all the same - because it's your smart phone that actually provides the traffic through your data - NOT TomTom. In addition, while your data is being used - you're required to have their app running simultaneously with the GPS in order to use your data for traffic. THIS MEANS AND ASSUMES - you ALSO have a smart phone (required for traffic)!
What should further concern and caution anyone considering TomTom is that whether technical support or customer service - you're talking to the same person. I was an employee with Apple, Inc. and know that this kind of structure just doesn't work, and it's a huge failure waiting to happen. Even though we could spend considerably less on what APPEARS to be a nice product and design - we've happily spent nearly double (for a better product) going out of our way to AVOID TomTom and definitely better service.
There are too many details with our situation, but TWO MONTHS alone of circles and lies from TomTom, trying to resolve something should say something? At the very least - no one can say we didn't try. Our only satisfaction is knowing (and verified) that one of the US's largest membership chains dropped TomTom products because their deplorable quality product was getting returned too often. PLEASE AVOID TomTom - if for no other reason - to avoid their purposefully misleading language, deplorable technical support and HORRIBLE customer service. AVOID TomTom!

If I would have known that my 2015 Mazda had TomTom as its GPS I might not have bought the car. I thought that like my Honda, it worked well. I was wrong. The interface is unclear. It came with cameras access for the highway which never worked correctly. There are no camera updates because the company they use went out of business. Their customer service reps are usually difficult to understand, you are on hold forever, etc. I would NEVER buy a TomTom GPS.

Purchased 1605 two years and six months ago at Costco. On 23 May '15, I downloaded new annual maps. During install, a message said all items did not install. Then a message popped up - NO MAPS FOUND. That's the only page I get. My last TOMTOM!

Bought a TomTom 2 yrs ago. Seems ok at first then starts locking up on screens. Hard time finding satellite. Then it just stopped working saying it needed a new map. Got online at tomtom.com. Asked for assistance with customer support but received no help. Purchased software the site recommended. Downloaded but could not download to the GPS. Many errors in the software. After days of attempts to clean up their software and download to unit still would not work. Wrote multiple emails to TomTom. Finally 5 days later I get a response. After many failed attempts requested a refund. TomTom gave me a song and a dance.
A week later on vacation without my TomTom. They still will do nothing to refund. They continue with the scripted crap doing nothing to help or satisfy the customer. I will never buy another TomTom product and I will inform everyone I know of this TomTom junk and lack of customer service. One would believe if I pay more I would get a better product and service but this is not true at TomTom. So I'm out my GPS device and an additional $64 for software that cannot be used.

Brand new TomTom Start 25. It worked straight out of the box -- and then I tried to update it! Big mistake! 1st I needed to install drivers for it on my laptop -- nightmare. 1.5 hours wasted. Ended up managing to install the drivers through the device manager while none of the software off the TomTom website was up to much. The software seemed to think the TomTom wasn't plugged in, even though it was. Anyway, eventually managed to install the drivers.
Then I needed to "link" the TomTom software to the device. 7th time, lucky. Another hour down the drain. An hour and a half later I had downloaded the maps and updates. Try to install the update and the device loses its connection to my laptop after a couple of minutes. Too bad the installation of the software needs almost another hour! So, it deleted my old maps but won't stay connected to my laptop long enough to upload the new ones! What's that about?! Who designs this rubbish? The internet is full of people who sound like they've had similar problems but devoid of actual solutions. Currently my TomTom Start 25 has even less functionality, having connected it to the TomTom server, than it did when I took it out of the box. Useless! Even my phone can manage this!

Bought TomTom 1505 on March 18, 2015 to travel in USA from Surrey, BC Canadian tire. It could not find common landmarks so we shut it down and used good old Garmin. Got back to Canada and connected to high speed internet to update TomTom and guess what? It wiped out all maps. I connect to their website and it says there are 4 upgrades and when prompted to connect device it says not connected. I connect the GPS and still nothing so I connect another device with TomTom wire and it works fine.
Contact TomTom and get excuses and run around and then a request to have them take over my computer. No way in hell. So then they say I bought it at Canadian tire and to deal with them. Canadian tire says only 14 day return and TomTom says no return after 30 days. So 1 week service and 6 weeks later TomTom says tough and keep our junk.

I'm dealing with the exact situation as you. Don't bother with "Customer Service." ** took my call, and handled my emails. He was good as far as response time was concerned. However, he also indicated he knew nothing about the rebate. He indicated he kicked it up to his supervisor after an upset response from me. Latest response was two days ago, indicating I had to use the link "he" provided (I sent the link to him, same as you did) in order to get the rebate. I ALREADY INFORMED THEM I SUBMITTED ALL REQUIRED DOCUMENTATION ON TWO DIFFERENT OCCASIONS!!! This is my first TomTom product - IT WILL BE MY LAST. I will not give up until I get my promised $50. I will continue to share my experience on social media. We should be compensated ABOVE the $50 for our time and aggravation.

ConsumerAffairs Research Team
The ConsumerAffairs Research Team believes everyone deserves to make smart decisions. We aim to provide readers with the most up-to-date information available about today's consumer products and services.
Founded in 1991, TomTom began as an innovator and distributor of personal digital assistant (PDA) devices and now specializes in car navigation, GPS sport watches and action cameras. With offices in 35 countries around the world, TomTom offers navigable maps of over 135 countries and real-time traffic information in 52 countries.
Dashboard vehicle navigation options: TomTom became a household name because of its portable dashboard devices. It offers devices at several price points, featuring real-time traffic information, advanced routing information, free map updates and more.
GPS mounting options: TomTom makes it easy to find a GPS mounting system that works for your vehicle and your aesthetic preferences. It offers a universal dashboard mount that suctions to the dash, an air vent mount, a gooseneck mount that suctions to the windshield, a motorcycle mount and more.
Maps and services: TomTom offers updated maps, safety cameras, novelty voices like television characters and more. All of its services are available to purchase and download online.
Mobile apps: Drivers who prefer to use a smartphone for vehicle navigation but still want to take advantage of TomTom's many features can download the TomTom GO Mobile app. The app provides offline navigation, real-time traffic information and more.
In-dash navigation options: For consumers who want a streamlined dashboard, TomTom offers in-dash navigation systems that are available in specific new vehicle models, including Fiat 500, Fiat 500L and Dodge Ram ProMaster. In-dash navigation systems are available as an add-on feature from the manufacturer at the time of purchase.
Best for drivers who want a vehicle navigation system, especially consumers who live in busy areas and need traffic updates.
Compare Auto and Truck Accessories
TomTom Portable GPS Company Profile
Company Name:

TomTom

Website:

http://www.tomtom.com/en_us/