Consumer Complaints and Reviews

I will not go through all the malfunctions I have had with the device (missed tests I never missed, recall messages and "VIOL LOCKs" when I wasn't even in my car). Suffice to say that the device landed me back in court for an additional $5,000 in lawyer fees and when I managed to escalate the issues all the way to Smart Start's NY Judicial Services Liaison and their Director of Operations they actually owned up to all the device malfunctions. The court didn't care though and I ended up with a Scram device. This is all for a first offense that should have been very cut and dried.
When I went to a new mechanic with the device for calibration (because the geniuses at Candlewood Valley Motors in New Milford, CT were part of the issue - not installing properly) he flat out said that he advises every customer to go with a DIFFERENT IID company because they are TERRIBLE. Why? Because they are impossible to get on the phone (even for the mechanic, terrible customer service and the faulty violations). Smart Start gets you in as the low-cost leader (with that waived installation fee/and lower monthly fee) - but once they do - try to get a hold of someone without having to hold on the line for 20 minutes. Smart Start tries to conduct everything through forms submitted through their website and then does not respond to them.
If you are having issues - my advice to you is to make sure YOU ARE THE SQUEAKIEST WHEEL they ever dealt with. I sure did - I committed to calling and emailing them several times a day and got the attention of senior management - who apologized and wrote letters supporting that it all came down to malfunctions. I'm actually proud to say they lost their license to do business in the NY county where my case was because of my efforts. This is your life - it behooves you to get Smart Start's attention. Ask to speak with supervisors when you get on the phone. And then ask for their judicial liaison if you feel you are not being treated properly. Good luck everyone.

I had my device removed today and I called to get a refund since I only had the device for 1 month instead of the 2 months I paid for, keep in mind that you have to pay for 2 months upfront. I also had to pay a $75.00 fee to have it removed. I was told that they don't prorate and I'm out the money. I was also told to review the paperwork I signed, which was 15 months ago. Unbelievable!! This is completely unfair and when I asked where the money was going that wasn't getting back, I was told it goes to "stuff" at the dealer. If that's the case, what exactly have I been paying for every 2 months then?

I had the Smart Start installed in my car for my son who has the DUI, not me but my son. The technician was very blunt, rude and inconsiderate to me. I'm not the one with a DUI, yet I was treated with disrespect. I made it very clear to him that he should talk to me with a better attitude as I am doing this as a favor for my son and that nobody should be talked down to. He appeared to absolutely hate his job and made everyone who came to the shop feel like an inconvenience.
Look, people make mistakes, that does not give any technician of this company make you feel like you are not worth the beating heart in your chest. I have dealt with the blow box before with another family member and all I can say is that this is the biggest CASH COW on the planet. The machines are not all that reliable, the company makes up the rules every time you go in for your calibration. So be wary if getting one installed. You MUST drive a minimum 100 km every month or they add a month to your sentence.
Do NOT use mouthwash, eat marinade sauces or spicy foods as this will also set your device as a fail and you will have months added to your sentence. My family member who had this in before had a 1 year sentence, by the time he had the damn thing removed, it was 16 months later and with fines, courses, installs, replacement part costs due to malfunctions, and various other charges for bullshit rules, it cost over $10 thousand dollars. Be wary of their "additional" rules that they don't inform you about until you go in for the calibration as some of these rules are so bogus, you'd swear they are making them up as they go so they can get more money out of you.

I had to have a breathalyzer because I wouldn't let the police take my blood. I don't even drink, but it is what it is. Before Smart Start I was at another horrible place that got shut down when the owner went to prison for fraud related to client's bank accounts used to pay the service. To be fair Smart Start didn't do any of that. It was simple for the duration of the time I needed the device. I went in, paid, they fixed my car and I left for the month. The local mechanics were actually really nice, no complaints there. The Kennewick, WA office provides stellar service. The problems started when it came time to remove the device.
I contacted the main office somewhere in the toothless, hard to understand part of the country and they were not only rude but told me they would get back to me in 3-5 business days. My state's DOL website says I no longer need an IID, I have even been pulled over by a police officer for using it (he thought I was on my cell phone) and told I don't need the device. I can even look up the removal authorization myself and try and show it to them, but the Smart Start headquarters hasn't been able to find this info going on 2 months, meaning I have to keep paying for service or they will impound my car. This is why only people that have a reading level above first grade should be allowed to run a business. The south is full of cousin ** crooks and some of them own this company.

Not only does their equipment constantly fail, they will charge YOU for the failure of their equipment even if the tech (if you can call them that. I have been to 3 different locations due to them shutting down locations all the time. You could be frequenting one in your own town which seems convenient but before long the only option could be in excess of 45 minutes and 3+ towns away) deems it product failure. On top of the outrageous cost, now you will be paying an extra 50 dollars every time their equipment fails. Also note once equipment malfunctions (which you can guarantee it will) if you're lucky it will give you 5 days to pull a bunch of money out of your butt to get the problem fixed OR YOU DONT GO ANYWHERE WITHOUT A TOWNTRUCKS HELP.
You have to submit an incident report trying to put in technical terms just how jacked off their equipment was when malfunctioning and then hope they side for you and then they reimburse you the next month. Like you just got cash falling out of your pocket for this. And on top of it my battery died for 3:55 and they generated a report that put me back in court 4 different time for 3-4 hours each suggesting that I was tampering with it. Like I somehow was able to disconnect their device, get hammered drunk then 3:55 later magically be sober enough then to start my car to go to work after a jump start from a friend.
If you like being ripped off, ** with and constantly thrown through legal system, then by golly this is the place for you!!! If you have no other option I highly recommend installing a GO-pro device to monitor the behavior of the problematic product. This will be to protect YOU by having actual video evidence of this thing going haywire and avoid having to try and explain all the strange things it has in store for you. Good luck. You'll need it.
How do I know I can trust these reviews about Smart Start?
823,111 reviews on ConsumerAffairs are verified.
We require contact information to ensure our reviewers are real.
We use intelligent software that helps us maintain the integrity of reviews.
Our moderators read all reviews to verify quality and helpfulness.
For more information about reviews on ConsumerAffairs.com please visit our FAQ.

I am replying to people who are experiencing this same situation. I live in the State of Washington. Our DUI laws state that if you're under the influence of narcotics you must have this evil device. I am guilty. I am not denying that. (Get that straight.) I have had this device for two years. I have been hospitalized and have had severe panic attacks and asthma attacks from blowing in this temperamental machine. We all know that means tough **. Pay up. There must be something us people with breathing conditions can do about this.
I do not even drink... ever!!! I have paid over 2000 for violation locks. I want that money back!!! This is insane. I could be behind the wheel totally wasted and no one would ever know. It does more harm than good and it is a major distracted driving hazard on top of everything else. It is very difficult for my friend who is healthy as an ox to blow in it. Let alone myself. So asthmatics you're not alone. I feel your frustration!!! That's all.

Straight to the point! Device installed, battery and electronic issues with my dash. Phoned, emailed, etc., etc., etc. We all know the crap they put us thru. So long story short, cost me couple thousand for tow truck, dealer diagnostic and fines and re-install... New installer found it was not installed correctly!!! Hey what do you know. So since they will not help me and treat me like garbage I am taking them to court.

I recently had to have an interlock device installed into my car after obtaining my license 6 years after my DUI (I live downtown and haven't needed a car until now). Last night, after getting off work, I received my first violation. Had to get to the shop within 4 days to pay the $53 fine. I went this morning and was talked to incredibly disrespectfully by the mechanic on duty. He rolled his eyes at me when I asked a simple question. I paid him $55 cash and he told me my car was ready. I waited a few minutes for him to bring me my change. Finally, I knocked on the door and inquired about the $2 (More about principal at this point). His tone was disrespectful as he said, "God, let me finish what I'm doing." I questioned him his poor tone, and he walked away, with the door slamming shut in my face. Needless to say, I will be contacting his superior. Horrible treatment by a man who obviously hates his job.

I don't even know why I'm wasting my time writing this. I honestly came on here hoping I would bring some light to what Smart Start was about but clearly it looks like I'm not the only one with a god awful experience. For starters - I quit drinking. I drink zero. Zero things of the booze origin. Also I understand that sometimes the blow box will blow up if you scope, or enjoy a croissant...or in my case I was shoving pizza down my face as I was driving. That honestly didn't bother me that I got a "fail" because I was able to reblow - no big deal.
My interlock has been malfunctioning an insane amount. A connectivity issue. You try to call the smart start company and they direct you to email. I've sent 5 emails, probably more. Fully explaining my situation. Why should I have to pay 60 bucks for "service fees" to fix a violation that occurred because YOUR equipment disconnects while I'm driving. It's unsafe - if you don't blow you will get a violation and have to pay. Pulling over FIVE times in a ten minute simple drive across town isn't safe either. Having the alarm of my car BLARE because the interlock sets it off isn't safe as it's distracting as well. This was literally all tolerable before, it was what it was. I can't even handle driving my own vehicle and I get this stupid thing out in a month. I don't even know if I can last a month.
The sad thing is, when we get these installed we don't get a choice of ** companies. At least not in Saskatchewan. It's not like our phone companies where we can choose which one sucks the least and go with that one. Smart Start is the only option. And they're HORRIBLE. You want people to avoid driving under the influence? Stick them in my effing car for a day. They would probably off themselves before they even had a chance to drink. Sober for a year as of tomorrow and this blow box makes me feel like booze is the answer. It is so stressful and causes so much anxiety. Such a safety hazard if it malfunctions and THE BIGGEST MONEY GRAB EVER.
Yes - we all screwed up and drove under the influence and deserve a blow box. I actually think the concept is kinda great. This company though? Oh. My. God. I could write forever. But alas, it's my birthday so I'm gonna go dream of a time where smart start GETS BACK TO ME and books me an appointment to fix THEIR machine...that I pay insurance for. Until then I will try not to cause a five car pile up to add to my conviction record. What's the point of even taking the task of writing a review seriously anymore anyways? There's clearly SO many negative reviews with oddly similar experiences on here and they aren't doing anything to fix it. I sent them a link to this page in case they failed to notice that they are the worst company of 2017. The reviews are getting pretty bad this year. Don't drink and drive because the blow box itself will make you wanna end your life.

Had the device put in, my dashboard lights started working intermittently, and have now stopped altogether. Just bought the car, nothing wrong with it. Now I can't see my speedometer, can't tell how fast I'm driving. Another trip across town to hopefully have them fix it. Unsafe, very frustrating.

In no way am I excusing my poor judgment in putting me in this situation; BUT: THIS DEVICE IS DEADLY. There has to be a better way (besides monetary punishment) to ensure safety among drivers. I have almost caused 3 accidents, my anxiety level when driving is through the roof... and I am constantly getting beeped (even 3-5 minutes from starting... Really?). The constant anticipation of when you might be getting prompt to blow, the missed blows - that you have to pay to reset, the false blows... too much air and the DAMAGE DONE TO MY CAR!!! I have water leaking into the car because how it was installed... The mechanic is denying it... The car doesn't run the same... SCAM OVERALL.

They disconnect your remote starter when they connect the Smart Start blower. When I had the blower taken out 'Andres' that installs the Smart Start does not have the program to reprogram 'AstroStart'. I even called the manager of Smart Start and they say it is up to me to find, locate and reprogram the AstroStart in my vehicle. The only businesses I could find are in Alberta and Saskatchewan. Now I have no remote starter because Andres cannot reconnect my remote starter!!!! Smart Start Canada are not much of a professional government program!!! Thanks for making me now not have a remote starter!!!!

I never do reviews for anything. But I feel I have to about this device. It is the worst thing ever. It freezes up malfunctions says I missed rolling tests only because the system itself froze up. Gave me two false violations in one week. I have gotten 3 new headpieces for it in the past six weeks of having it in my car. My signals and brake lights no longer work. I was told it had nothing to do with the interlock. But after reading other people's horror stories I now know it has to be from Smart Start. When I try to contact them no one can help me. They always say send an email. I am told they have no live feed so they cannot see that I blew a violation and then two minutes later I'm blowing a pass. They denied my request for my two violations to get the money back which is $150. I have since sent another email since I cannot get anyone on the phone and I'm trying to recoup that money.
I deliver pizza for a living so I am in my car constantly. I am now terrified every day when I work if during a rolling test the thing starts to malfunction. It'll say, "Blow longer, hum stronger" comma. It will do that several times then it says I have a violation. Now I know when it doesn't work on the first shot I start to panic period because this is happened to me twice in one week.
Last night as I was driving to a customer's house. I started the car it said 'pass'. I started driving. Then it said low with a countdown right after that. So I blew and it said 'pass'. Then again it started a countdown. This happen the whole drive for three and a half miles. I must have blown into it about 18 times. As soon as I blew the last pass in front of the house immediately shut off the car. Thank God when I got back in and restart it, it worked properly. I don't know how this company has been getting away with their faulty equipment for so long. I have contacted my lawyer to hopefully recoup my money and change interlock devices.

I have had this device for a few months now. I am more and more getting false reads. Just now 2 no face detections. 2 test error reads. 1 Violation and 7 min later a passed! Now how the hell does all that happen in 20 damn min? Just another scam from the government! Especially since there is no alcohol in my house!! Failed for toothpaste, mouthwash, ** tooth medicine... I absolutely Hate this Company and Hate this product. The government should not be able to use these in court matters period!!

I was Sober for over 2 years before having the interlock installed in my vehicle which the DMV required for 1 year. During that year I had 3 times where the system would go crazy and beep as soon as I finished blowing requesting me to blow again. It would not stop until I reached my destination and turned off my vehicle for at least 5 minutes.
Another time I went to start my vehicle (I was not at home). Had to get to work and the interlock malfunctioned and I could not start my vehicle! I called for technical support and had the joyful experience of sitting on hold for almost 30 minutes before my call was answered just to be told to unplug the unit from the cord and replug it in so it would reset itself. Something I would have never dreamed of doing as I did not want anything to go against me at the DMV.
The final straw to add insult to injury one month prior to my (per DMV) removal date I contacted Smart Start to start the removal process. My calibration date is the 6th of each month, my removal date is on the 12th, I assumed they would prorate and just charge me for the few days I have to keep the unit installed until the 12th... But NO Not Smart Start, they DO NOT Prorate or charge partial months, on the 6th I am required to pay $75 for another month then on the 12th I have to pay another $75 to remove the distraction driving causing interlock! What a RIP OFF policy! I have been Sober over 3 years, drinking and driving is no longer an issue for me but Being Ripped Off is.
If you have to have an interlock installed in your vehicle, I hope you are dealing with your issues and I hope you also look to another company to install your system, do your research and make sure you are not going to be penalized twice by a greedy company that survives on others misfortunes.

Before I had Smart Start installed in my truck it worked great. Since it has been installed my truck is hard to start and bogs down. At times I have been accused of a rolling start when I was not even in the truck. Now I am having to call a number to schedule an appointment to go to DUI class to pay more money.

This product is a piece of **!! I've had nothing but problems from the get go. It doesn't test properly, meaning in the middle of analyzing a current test it will reset/reinitialize. I've had to test up to 4 & 5 times just to get my car started. When asked to retest while driving it constantly resets and reinitializes repeatedly. Picking the device up to retest will cause it to reset. So again because it's super sensitive to touch or movement so NUMEROUS attempts at retesting made by me to no avail and it gives only approximately 5 minutes to complete the test. When the thing keeps resetting itself you lose that time. I've almost missed several retests due to this... not to mention the constant error messages.
Blow Harder, Blow Longer, Blow Softer and of course my favorite: VIOLATE. Bite me!!! That's happened 3 times because of something I ate although the most recent time it violated me I was drinking water and then had to explain to the RMV what happened. Clearly I WASN'T drinking when all my tests prior to and immediately after said VIOLATION were good. Also it sets my car alarm off at random, turns my hazard lights on, stalls my car and finally when shutting the car off it supposed to give you 2 minutes where you are able to start the car again without testing. Be careful of this because it switched on me from counting down to asking me to blow so it switches modes randomly as well.
Last but not least their call center Customer Service Reps are rude, condescending, uninformed, unprofessional. They suck!! I didn't at all appreciate being spoken to like I am a criminal without any right to common courtesy!! I wouldn't recommend this company to an enemy!! They should be shut down and put out of business since this is people's lives they are messing with. People lose their right to drive and go to jail just because of this defective piece of crap. It's beyond me why they haven't been sued yet.

I have never had an issue with the Smart Start machine, but I also don't drink at all. The machine is zero tolerance. So all these bad reviews I imagine might have something to do with people being in denial about their drinking problem. I find it hard to believe all these innocent people happen to be mistakenly give a DUI that wasn't their fault. Hey I admitted it and had to get help and quit drinking. This machine works perfect if you don't drink and drive at all. They tell you start away from mouth wash too. The technician installing it was great, he had one himself for 2 years because he had a problem with drinking and driving too. They made me feel ok about having it and not so embarrassed. You have to remember anyone righting something here is doing so because they are passed.
I happened to run across this site because I was looking up a code on the machine and saw all the BS people wrote here, probably while they were passed drunk at home because they won't face the fact the normal people usually don't get DUIs and refuse BREATH TESTS, because they don't drink and drive. I glad this happened and I have to have it a year. It's just another reason I shouldn't drink. I realize I don't have to drink to have fun anymore. In fact when I see people drinking now I feel sorry for them, that they need to poison themselves to feel numb to socialize. This machine works fine. Never had a problem. Going in month 4, they were cheaper than Guardian too. Good luck, if you don't drink and drive you will be fine.

I have had nothing but problems with Smart Start! Been with them for about 10 months now and in that time I've have received 3 different suspension orders from the DMV for failure to honor my contract with Smart Start. Basically, the DMV does not receive the monthly downloads from getting your car serviced. This last suspension order went as far as getting my license suspended even though I am current on all monthly payments. Nothing ** excuses from Smart Start why these problems are happening. I'm going to be changing interlock companies. I did my homework and it seems that Guardian would be the better provider!

I had it installed and my truck got a dent in the fender. Then on the way home my horn kept going off because of a faulty unit. Also an hour away had to return 3 times to get one that kind of works. It still randomly shuts off. Also they never sent in the correct paperwork and might lose my license for not having a interlock. This is the worst experience I've ever had and only am using them because of WV.

We had an Interlock installed in a 2010 Chrysler Sebring about two weeks ago. We had it installed the day we purchased the car from an individual. The installation took about an hour and a half. During the installation, the technician drained the battery enough that the car would not start. We jumped the car ok and departed the shop. 1st stop was a mile down the road. Car started ok. 2nd stop was another mile down the road and car would not start due to dead battery. Jumped it again and got home. Put car on a battery charger overnight and it has been starting ok since then as long as it is driven daily. It sat for two days and was very sluggish when we started it today. Having just bought the car, I don't know how old the battery is in it.
We are going to have it load tested at Autozone today. The alternator is putting out 14.5 volts so that should be charging the battery ok. The company says the interlock only draws 20ma, but our battery might old enough that it can't keep up. I'll see what the load test says and decide if need to replace/upgrade the battery to a higher capacity. It took a couple days to get the blowing/humming technique just right. We have found that breathing in through your nose until your lungs are full, then exhaling into the machine works well. Before that we had trouble with blowing too hard/soft, inhaling, etc.
Our installation technician stressed to us the importance of keeping the unit clean/dry and away from potential contamination sources/fumes. Unit should be close to room temperature for best operation. He also stressed to not eat and mouth rinse before blowing. We take the control unit out of the car every time we park. We bought a small neoprene pouch for the control unit and that goes into my wife's purse. Keeps the unit from getting dirty or too hot/cold. We also keep water bottles in the car for mouth rinse before blowing. We have not had any problems with the machine malfunctioning, our issues have all been related to learning how to blow properly and those have mostly been resolved with the nose-in breathing technique. We are going to have this thing for 3 years so we figure that taking care of it and using it correctly will make it tolerable.
Hope this info helps someone with their interlock decision. I have read many more negative reviews than positive ones for interlocks, but did come across one from a guy who believed that many negative reviews were from folks who were just not using the machines correctly. Based on our short experience, I would agree with that. Just got a call from my wife, car has been starting ok all afternoon as she runs around town. She feels like the 1st start of the day is easy and subsequent starts may take 1 - 3 blows to get right, but she has not had any lockouts or violations.
UPDATED ON 02/27/2017: Had a 4 day lockout violation over the weekend. Think it was because we shut off the car while the interlock was waiting for a blow. While at the shop getting it reset, we changed control devices. The first unit had a oval mouthpiece which we found kind of hard to get a good seal with. We now have a round mouthpiece (more like a straw) that is easier to seal and seems to require less air. Unfortunately we were given a used/dirty unit. It has been giving abort/tamper messages and yesterday it took 3 tries to start the car. When we tried to start, the battery was dead and needed a jump. We called the company and had a good representative.
First thing we learned was to pull out the mouthpiece and check for moisture. We had a small amount of water dribble out of the unit. Next we checked the rear of the unit for dust/dirt and sure enough, it is pretty dirty in there. So we are going to the shop this week for a cleaning or replacement unit. Unfortunately, those troubleshooting steps were not in the instruction book from the shop. We had to call the company, but at least they knew right away what to look for. As far as the battery dying, the car had sat for two days without driving, but the company rep said the interlock should not be draining that much capacity from the battery. He said to have the shop check the installation again for issues.
Other than this weekend, the interlock has been ok. We took an 8 hour trip last week with no issues. For what it's worth, last time we visited the shop, there was a customer there who was getting service. He had changed from another company to Smart Start and said he got better results from Smart Start. When we went through alcohol rehab classes, we heard many horror stories about interlocks in general, so I think we are doing ok so far.

I only gave one star cause a rating was required. They deserve a -100. Worst device ever!!! Two weeks into it and it kept saying HUM HARDER during a rolling retest. Hazards and Horn went off my remainder drive home caused me to have road rage. I made it home and shut it off and pulled the blow stick out and made sure it was in correctly and tried to restart but it continued the HUM HARDER message. I could not get it to start humming as hard as I could, it locked me out and I called and they said it needed to be towed. They should have given me a lock out code but refused!!! I had it towed and I had to pay for it! They said it was an operator error!!! I don't think it was! It was definitely a malfunctioning device and not my fault! I'm having a different brand but more expensive put on tomorrow!!! I'm not happy with Smart Start! I should have read the reports before!

My partner is the one to have this installed but I also have to participate in order to use the vehicle. The equipment is faulty and unsafe. On the road we pose a risk to ourselves and all other drivers. The unit goes off constantly, with faulty fails, and just randomly shuts off causing the vehicle to go into a state of oblivion. I might sound like I am exaggerating but we have been dealing with this for nearly a year, with equipment repairs, replacements and calls for help to Smart Start.
Firstly, I am all for MADD and repercussions to drinking and driving BUT Transport Canada... until you get a better program designed, with the manpower to run it and working equipment that can handle Alberta's winters - this program should be pulled immediately. We are driving from Lac La Biche to Calgary and we have had the thing shut off on use 8 times (2 hrs into the drive) and took us 7 minutes to get it started at our pee stop... this is our third unit all with the same issues.
ALSO false fails have lead to us getting three extensions which = Unnecessary money out of our pockets for something that we couldn't prevent. Another ALSO, called Smart Start about getting a replacement last month and... bf and I both called twice each and couldn't get through (I waited on hold for 40 minutes), we also left two call back numbers and after three days of no return calls SENT AN EMAIL and still no return call. I called a fifth time and waited 45 minutes at work to get through. Horrible. Horrible. Horrible.

I have had this device now for almost 1 year already. When I first got this device put in I had problems with fails and warnings right from the get go and within the first couple of days had to take it back to Smart Start to be checked and reset, with the result them adding a month on to my existing penalty. The month of November and December 2016 I had so many problems with the device. When I went in the beginning of Jan for my appointment I was telling the guy what was going on and he said "let me check out your machine". So he checked out the machine, told me the reason for the warnings and fails is due to a faulty machine and he would have to switch it out and give me a new one. Awesome thought. Good. Now that we have that figured out just maybe I won't have any more problems.
Then just a few days ago I get a letter in the mail from Alberta transportation adding 5 more months onto my penalty bringing the device to now October to be removed. When I phoned and talked to Irwin in Edmonton Smart Start, he said he would have to call the service dept where I went for my appointment to check with the guy to see if the machine was faulty. He called me back said that there is nothing that they can do. I now would have to pay 250.00 and put it to the review board. What kind of outfit is this place. Very dishonest. It's nothing but a money grab. They install faulty machines that don't work and when they tell you the machine is faulty that's why the fails they can't be honest and do the right thing and fix it without penalty to you. I think the media should get involved and an investigation should be done on this so called Smart Start company.

I waited 4 years to drive and couldn't wait to get on the road. Little did I dream of the nightmare would really begin after I felt like I've already paid my price for this mistake in my mid-life crisis. I really didn't think to look up reviews on the interlock ignition company because my counselor had a coupon with money off my install. Well, I sure wish I had because no way would I of had this company install this POS on my jeep. My tech thought he was a comedian and this was all a joke. He was alone that day and was helping others instead of installing mine with a scheduled appointment. An hour and half appointment took 5 hours!!!
No training videos because he couldn't get it to work. When I went back the next time he wasn't there anymore, he had been fired. I did fairly well the 1st month until my 1st lock out violation of not getting my blow test done in time. What an experience of flashers going off and many, many beeps beeping in gridlock traffic. Totally out of breath when the violation lock out comes up on the screen. Got it reset and the same exact thing happened to me a week later in the same exact location. Since then there have been many violations for no alcohol related blows. From being in a car wash, to having lemon in my water to I don't even know. But at $53 a pop, with a few being credited back to my account. I can't NOT afford this any longer and worried to death the DMV may call me in for a hearing. I've waited and put up with a lot of bumming rides, riding with others and so much $$$$$ on transportation. I can NOT do this for the next 30 months!!!
I had 3 violations in one day and Smart Start said they would not credit me back anymore. I didn't drive my jeep since that one day. I had it towed back to them at the shop and asked them to remove it. I've had a new one installed with another company that following week and so far so good. I did my homework this time. It's my life and my pocketbook. And we have choices!!! In the end be your own advocate. I hope my review helps another person know that... Good Luck!!!

I was told the installation would take no more than 2 hours. Four and a half hours later they were completed and when I got home I noticed that they had damaged the car where the hood latches. It is a brand new car and both sides of where the hood connects has substantial damage. I filed an incident report but no one ever called me back.

Well it's winter in NYC with snow on the ground. I try to turn on car but I can't cause the Smart Start device needs to warm up. In that process it drained my battery. A Good Samaritan gives me a boost. Less than an hour later I catch a flat (what a day). I didn't want to turn off the car. 1 it's freezing and 2 the fear of battery dying again... So I guess I missed a blow test as I'm out in the snow changing my tire. Then when I'm done it says violation but asks me to blow again. I do and pass (fee times). As I drive home I call customer service and they say I have to pay 75.00 to reset it and it's no one's fault but mine!! Thanks a lot!!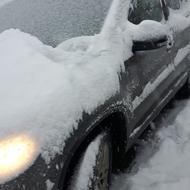 My experience has been a total nightmare from the beginning. First of all the device was put in wrong! So when the device asked me to blow without any warning it would turn the power to my car off, I lost power, steering power brakes, and basically would go into coasting mode. This happened to me while I was on my way from 100 mile house to Vancouver. When I called to ask if that's how it supposed to be, they said NO and asked me to come back immediately so they could fix it. I find it interesting that they can get their acts together on the phone and get me an appointment asap when it's a potential fatal scenario but when I call for tech support I am left hanging for hours at a time.
Anyways back to the first day, unfortunately that wasn't part of my plans to turn around and I decided to risk it as I had meeting and work agenda. So that was a very scary experience and a couple close call accidents and I definitely shouldn't have driven with the device like that. I was told though "it's up to you if don't want to turn back." Bad choice on my part but with it being my very first day I did not realize how much blowing that would be involved and nor how frequently so I didn't think it was gonna be so terrible.
The device is so inconsistent with how long and hard to blow I end up getting winded dizzy and have missed countless tests this past couple days. The horn blasting while driving in the city has caused me to experience my first bit of road rage. I was driving down a main street in Vancouver and with the horn going off during rush hour and couldn't get off the main street safely deal with the device. When I finally could get to a side street a guy followed me and then got out of his vehicle and pounded on my window then proceeds to scream at me for being an ** driver. The stress and anxiety cause me to not be able to blow hard enough. I have experienced shortness of breath, panic attack, screaming, crying, sweating, shaking, dizziness all while under the influence of Smart Start.
I have called to schedule appointments and where I live the closest place is an hour and a half north of me and this time of year the roads are very unpredictable and it isn't reasonable to have to take a day off work for a violation that this faulty device has created. So it drained my battery, it's brand new, I got a violation for that. Call back time takes 4.5 hours and an hour on a good day. My list goes on and on. There's at least 10 more issues. I will add them later. I have to go for now.
Driving under the influence of Smart Start is dangerous and it's just a matter of when it's gonna cause me to have an accident or cause someone else to have one with all the chaos horn blasting. Picture of me stranded on Dec 23 while trying to get the device to work. Very cold experience.

Dec. 23rd, 2015 on my way home had a person call the police department because they thought I was drunk. I did have a few drinks but did not believe I was over the limit. I refused the breathalyzer test that was a mistake on my part. If I had failed I would have had the blow machine for 6 months, I got it for 1 year for not blowing. Failed it 2 times in 3 days. I then failed it a total of 15 times in 9 months. Each time I did nothing wrong. It just goes crazy with blow, pass, abort tampering or violock BAC after passing 5 tests and driving 10 miles. I have been stuck many times with a dead battery.
They blamed my 2013 GMC with all violations. Each violation is $75 dollars. You can wait on the phone for 30+ minutes for help and they still blame you. After each violation I had to submit incident reports explaining what happened. It didn't help because they send it to motor vehicle departments anyway. Then motor vehicle sends a letter if you want a hearing or you can send documents. I was able to send documents to motor vehicle and have 2 violations taken off.
Then I hired a lawyer for $500 to get 5 more violations erased. Removed The Smart Start last week and went to a different breathalyzer. No problems since, but I still have several violations to take of if Smart Start so desires. Do not give up! Send every violation to Smart Start incident report and save it if you can. I can't seem to save anything that I send other than the form. Good luck.

Do not use this company. I have had a lockout on my car every week for at least six weeks now. I have to leave work early to get to the Service center every week. The Service center is really great even though they get paid almost nothing to service the crap Smart Start supplies. Now, Smart Start wants to charge me another $50.00 to reset the device even though they never find it not to be my fault. Yes, it will probably be refunded later, but why charge. The garage gets almost nothing and it will be found not to be my fault once again. That's what they find every week. I have now received a warning at work because I'm taking off early every week to get this thing reset. I think there is a different service I could have selected instead of Smart Start. Advice to you... FIND THAT OTHER SERVICE!!!
Smart Start Company Profile
Company Name:

Smart Start

Website:

https://www.smartstartinc.com/