Consumer Complaints and Reviews

I have never had an issue with the Smart Start machine, but I also don't drink at all. The machine is zero tolerance. So all these bad reviews I imagine might have something to do with people being in denial about their drinking problem. I find it hard to believe all these innocent people happen to be mistakenly give a DUI that wasn't their fault. Hey I admitted it and had to get help and quit drinking. This machine works perfect if you don't drink and drive at all. They tell you start away from mouth wash too. The technician installing it was great, he had one himself for 2 years because he had a problem with drinking and driving too. They made me feel ok about having it and not so embarrassed. You have to remember anyone righting something here is doing so because they are passed.
I happened to run across this site because I was looking up a code on the machine and saw all the BS people wrote here, probably while they were passed drunk at home because they won't face the fact the normal people usually don't get DUIs and refuse BREATH TESTS, because they don't drink and drive. I glad this happened and I have to have it a year. It's just another reason I shouldn't drink. I realize I don't have to drink to have fun anymore. In fact when I see people drinking now I feel sorry for them, that they need to poison themselves to feel numb to socialize. This machine works fine. Never had a problem. Going in month 4, they were cheaper than Guardian too. Good luck, if you don't drink and drive you will be fine.

I have had nothing but problems with Smart Start! Been with them for about 10 months now and in that time I've have received 3 different suspension orders from the DMV for failure to honor my contract with Smart Start. Basically, the DMV does not receive the monthly downloads from getting your car serviced. This last suspension order went as far as getting my license suspended even though I am current on all monthly payments. Nothing ** excuses from Smart Start why these problems are happening. I'm going to be changing interlock companies. I did my homework and it seems that Guardian would be the better provider!

I had it installed and my truck got a dent in the fender. Then on the way home my horn kept going off because of a faulty unit. Also an hour away had to return 3 times to get one that kind of works. It still randomly shuts off. Also they never sent in the correct paperwork and might lose my license for not having a interlock. This is the worst experience I've ever had and only am using them because of WV.

We had an Interlock installed in a 2010 Chrysler Sebring about two weeks ago. We had it installed the day we purchased the car from an individual. The installation took about an hour and a half. During the installation, the technician drained the battery enough that the car would not start. We jumped the car ok and departed the shop. 1st stop was a mile down the road. Car started ok. 2nd stop was another mile down the road and car would not start due to dead battery. Jumped it again and got home. Put car on a battery charger overnight and it has been starting ok since then as long as it is driven daily. It sat for two days and was very sluggish when we started it today. Having just bought the car, I don't know how old the battery is in it.
We are going to have it load tested at Autozone today. The alternator is putting out 14.5 volts so that should be charging the battery ok. The company says the interlock only draws 20ma, but our battery might old enough that it can't keep up. I'll see what the load test says and decide if need to replace/upgrade the battery to a higher capacity. It took a couple days to get the blowing/humming technique just right. We have found that breathing in through your nose until your lungs are full, then exhaling into the machine works well. Before that we had trouble with blowing too hard/soft, inhaling, etc.
Our installation technician stressed to us the importance of keeping the unit clean/dry and away from potential contamination sources/fumes. Unit should be close to room temperature for best operation. He also stressed to not eat and mouth rinse before blowing. We take the control unit out of the car every time we park. We bought a small neoprene pouch for the control unit and that goes into my wife's purse. Keeps the unit from getting dirty or too hot/cold. We also keep water bottles in the car for mouth rinse before blowing. We have not had any problems with the machine malfunctioning, our issues have all been related to learning how to blow properly and those have mostly been resolved with the nose-in breathing technique. We are going to have this thing for 3 years so we figure that taking care of it and using it correctly will make it tolerable.
Hope this info helps someone with their interlock decision. I have read many more negative reviews than positive ones for interlocks, but did come across one from a guy who believed that many negative reviews were from folks who were just not using the machines correctly. Based on our short experience, I would agree with that. Just got a call from my wife, car has been starting ok all afternoon as she runs around town. She feels like the 1st start of the day is easy and subsequent starts may take 1 - 3 blows to get right, but she has not had any lockouts or violations.
UPDATED ON 02/27/2017: Had a 4 day lockout violation over the weekend. Think it was because we shut off the car while the interlock was waiting for a blow. While at the shop getting it reset, we changed control devices. The first unit had a oval mouthpiece which we found kind of hard to get a good seal with. We now have a round mouthpiece (more like a straw) that is easier to seal and seems to require less air. Unfortunately we were given a used/dirty unit. It has been giving abort/tamper messages and yesterday it took 3 tries to start the car. When we tried to start, the battery was dead and needed a jump. We called the company and had a good representative.
First thing we learned was to pull out the mouthpiece and check for moisture. We had a small amount of water dribble out of the unit. Next we checked the rear of the unit for dust/dirt and sure enough, it is pretty dirty in there. So we are going to the shop this week for a cleaning or replacement unit. Unfortunately, those troubleshooting steps were not in the instruction book from the shop. We had to call the company, but at least they knew right away what to look for. As far as the battery dying, the car had sat for two days without driving, but the company rep said the interlock should not be draining that much capacity from the battery. He said to have the shop check the installation again for issues.
Other than this weekend, the interlock has been ok. We took an 8 hour trip last week with no issues. For what it's worth, last time we visited the shop, there was a customer there who was getting service. He had changed from another company to Smart Start and said he got better results from Smart Start. When we went through alcohol rehab classes, we heard many horror stories about interlocks in general, so I think we are doing ok so far.

I only gave one star cause a rating was required. They deserve a -100. Worst device ever!!! Two weeks into it and it kept saying HUM HARDER during a rolling retest. Hazards and Horn went off my remainder drive home caused me to have road rage. I made it home and shut it off and pulled the blow stick out and made sure it was in correctly and tried to restart but it continued the HUM HARDER message. I could not get it to start humming as hard as I could, it locked me out and I called and they said it needed to be towed. They should have given me a lock out code but refused!!! I had it towed and I had to pay for it! They said it was an operator error!!! I don't think it was! It was definitely a malfunctioning device and not my fault! I'm having a different brand but more expensive put on tomorrow!!! I'm not happy with Smart Start! I should have read the reports before!
How do I know I can trust these reviews about Smart Start?
718,469 reviews on ConsumerAffairs are verified.
We require contact information to ensure our reviewers are real.
We use intelligent software that helps us maintain the integrity of reviews.
Our moderators read all reviews to verify quality and helpfulness.
For more information about reviews on ConsumerAffairs.com please visit our FAQ.

My partner is the one to have this installed but I also have to participate in order to use the vehicle. The equipment is faulty and unsafe. On the road we pose a risk to ourselves and all other drivers. The unit goes off constantly, with faulty fails, and just randomly shuts off causing the vehicle to go into a state of oblivion. I might sound like I am exaggerating but we have been dealing with this for nearly a year, with equipment repairs, replacements and calls for help to Smart Start.
Firstly, I am all for MADD and repercussions to drinking and driving BUT Transport Canada... until you get a better program designed, with the manpower to run it and working equipment that can handle Alberta's winters - this program should be pulled immediately. We are driving from Lac La Biche to Calgary and we have had the thing shut off on use 8 times (2 hrs into the drive) and took us 7 minutes to get it started at our pee stop... this is our third unit all with the same issues.
ALSO false fails have lead to us getting three extensions which = Unnecessary money out of our pockets for something that we couldn't prevent. Another ALSO, called Smart Start about getting a replacement last month and... bf and I both called twice each and couldn't get through (I waited on hold for 40 minutes), we also left two call back numbers and after three days of no return calls SENT AN EMAIL and still no return call. I called a fifth time and waited 45 minutes at work to get through. Horrible. Horrible. Horrible.

I have had this device now for almost 1 year already. When I first got this device put in I had problems with fails and warnings right from the get go and within the first couple of days had to take it back to Smart Start to be checked and reset, with the result them adding a month on to my existing penalty. The month of November and December 2016 I had so many problems with the device. When I went in the beginning of Jan for my appointment I was telling the guy what was going on and he said "let me check out your machine". So he checked out the machine, told me the reason for the warnings and fails is due to a faulty machine and he would have to switch it out and give me a new one. Awesome thought. Good. Now that we have that figured out just maybe I won't have any more problems.
Then just a few days ago I get a letter in the mail from Alberta transportation adding 5 more months onto my penalty bringing the device to now October to be removed. When I phoned and talked to Irwin in Edmonton Smart Start, he said he would have to call the service dept where I went for my appointment to check with the guy to see if the machine was faulty. He called me back said that there is nothing that they can do. I now would have to pay 250.00 and put it to the review board. What kind of outfit is this place. Very dishonest. It's nothing but a money grab. They install faulty machines that don't work and when they tell you the machine is faulty that's why the fails they can't be honest and do the right thing and fix it without penalty to you. I think the media should get involved and an investigation should be done on this so called Smart Start company.

I waited 4 years to drive and couldn't wait to get on the road. Little did I dream of the nightmare would really begin after I felt like I've already paid my price for this mistake in my mid-life crisis. I really didn't think to look up reviews on the interlock ignition company because my counselor had a coupon with money off my install. Well, I sure wish I had because no way would I of had this company install this POS on my jeep. My tech thought he was a comedian and this was all a joke. He was alone that day and was helping others instead of installing mine with a scheduled appointment. An hour and half appointment took 5 hours!!!
No training videos because he couldn't get it to work. When I went back the next time he wasn't there anymore, he had been fired. I did fairly well the 1st month until my 1st lock out violation of not getting my blow test done in time. What an experience of flashers going off and many, many beeps beeping in gridlock traffic. Totally out of breath when the violation lock out comes up on the screen. Got it reset and the same exact thing happened to me a week later in the same exact location. Since then there have been many violations for no alcohol related blows. From being in a car wash, to having lemon in my water to I don't even know. But at $53 a pop, with a few being credited back to my account. I can't NOT afford this any longer and worried to death the DMV may call me in for a hearing. I've waited and put up with a lot of bumming rides, riding with others and so much $$$$$ on transportation. I can NOT do this for the next 30 months!!!
I had 3 violations in one day and Smart Start said they would not credit me back anymore. I didn't drive my jeep since that one day. I had it towed back to them at the shop and asked them to remove it. I've had a new one installed with another company that following week and so far so good. I did my homework this time. It's my life and my pocketbook. And we have choices!!! In the end be your own advocate. I hope my review helps another person know that... Good Luck!!!

I was told the installation would take no more than 2 hours. Four and a half hours later they were completed and when I got home I noticed that they had damaged the car where the hood latches. It is a brand new car and both sides of where the hood connects has substantial damage. I filed an incident report but no one ever called me back.

Well it's winter in NYC with snow on the ground. I try to turn on car but I can't cause the Smart Start device needs to warm up. In that process it drained my battery. A Good Samaritan gives me a boost. Less than an hour later I catch a flat (what a day). I didn't want to turn off the car. 1 it's freezing and 2 the fear of battery dying again... So I guess I missed a blow test as I'm out in the snow changing my tire. Then when I'm done it says violation but asks me to blow again. I do and pass (fee times). As I drive home I call customer service and they say I have to pay 75.00 to reset it and it's no one's fault but mine!! Thanks a lot!!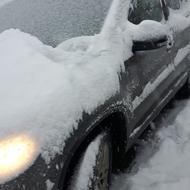 My experience has been a total nightmare from the beginning. First of all the device was put in wrong! So when the device asked me to blow without any warning it would turn the power to my car off, I lost power, steering power brakes, and basically would go into coasting mode. This happened to me while I was on my way from 100 mile house to Vancouver. When I called to ask if that's how it supposed to be, they said NO and asked me to come back immediately so they could fix it. I find it interesting that they can get their acts together on the phone and get me an appointment asap when it's a potential fatal scenario but when I call for tech support I am left hanging for hours at a time.
Anyways back to the first day, unfortunately that wasn't part of my plans to turn around and I decided to risk it as I had meeting and work agenda. So that was a very scary experience and a couple close call accidents and I definitely shouldn't have driven with the device like that. I was told though "it's up to you if don't want to turn back." Bad choice on my part but with it being my very first day I did not realize how much blowing that would be involved and nor how frequently so I didn't think it was gonna be so terrible.
The device is so inconsistent with how long and hard to blow I end up getting winded dizzy and have missed countless tests this past couple days. The horn blasting while driving in the city has caused me to experience my first bit of road rage. I was driving down a main street in Vancouver and with the horn going off during rush hour and couldn't get off the main street safely deal with the device. When I finally could get to a side street a guy followed me and then got out of his vehicle and pounded on my window then proceeds to scream at me for being an ** driver. The stress and anxiety cause me to not be able to blow hard enough. I have experienced shortness of breath, panic attack, screaming, crying, sweating, shaking, dizziness all while under the influence of Smart Start.
I have called to schedule appointments and where I live the closest place is an hour and a half north of me and this time of year the roads are very unpredictable and it isn't reasonable to have to take a day off work for a violation that this faulty device has created. So it drained my battery, it's brand new, I got a violation for that. Call back time takes 4.5 hours and an hour on a good day. My list goes on and on. There's at least 10 more issues. I will add them later. I have to go for now.
Driving under the influence of Smart Start is dangerous and it's just a matter of when it's gonna cause me to have an accident or cause someone else to have one with all the chaos horn blasting. Picture of me stranded on Dec 23 while trying to get the device to work. Very cold experience.

Dec. 23rd, 2015 on my way home had a person call the police department because they thought I was drunk. I did have a few drinks but did not believe I was over the limit. I refused the breathalyzer test that was a mistake on my part. If I had failed I would have had the blow machine for 6 months, I got it for 1 year for not blowing. Failed it 2 times in 3 days. I then failed it a total of 15 times in 9 months. Each time I did nothing wrong. It just goes crazy with blow, pass, abort tampering or violock BAC after passing 5 tests and driving 10 miles. I have been stuck many times with a dead battery.
They blamed my 2013 GMC with all violations. Each violation is $75 dollars. You can wait on the phone for 30+ minutes for help and they still blame you. After each violation I had to submit incident reports explaining what happened. It didn't help because they send it to motor vehicle departments anyway. Then motor vehicle sends a letter if you want a hearing or you can send documents. I was able to send documents to motor vehicle and have 2 violations taken off.
Then I hired a lawyer for $500 to get 5 more violations erased. Removed The Smart Start last week and went to a different breathalyzer. No problems since, but I still have several violations to take of if Smart Start so desires. Do not give up! Send every violation to Smart Start incident report and save it if you can. I can't seem to save anything that I send other than the form. Good luck.

Do not use this company. I have had a lockout on my car every week for at least six weeks now. I have to leave work early to get to the Service center every week. The Service center is really great even though they get paid almost nothing to service the crap Smart Start supplies. Now, Smart Start wants to charge me another $50.00 to reset the device even though they never find it not to be my fault. Yes, it will probably be refunded later, but why charge. The garage gets almost nothing and it will be found not to be my fault once again. That's what they find every week. I have now received a warning at work because I'm taking off early every week to get this thing reset. I think there is a different service I could have selected instead of Smart Start. Advice to you... FIND THAT OTHER SERVICE!!!

If you have a choice for an ignition interlock, do not go with Smart Start. The device I have malfunctions regularly. For instance, today -- even with the car turned off and the keys out of the ignition -- the device started a countdown for me to blow and registered me for a missed test (while I was shopping inside a retail store). Also, I noticed since getting the device that if the mouthpiece is not inserted perfectly, the device will not allow you to blow enough air into the device for it to let you do a test. That results in another missed test.
Furthermore, if I disconnect my device -- once I arrive at home -- without waiting several minutes, the horn will continue honking until I reattach the device and do another breath test. This technology is clearly badly flawed. Furthermore, the customer service in Calgary, Alberta, Canada (north location) is quite half **. The guys at the shop there do not seem to know what they are doing. Fortunately, the service from the people at the 1-800 number appears to be better.

Since day one of installation I've had issues with my vehicle not starting. I think the unit is draining my battery. I have been stranded for hours, tech support is no help, and the tech support thinks that my vehicle is the problem, or the battery, or the starter. I haven't had issues with my vehicle until I had this unit installed. When I notified tech support we would perform troubleshooting steps, which has NEVER helped. I then started unplugging the device to try and save my car battery life, but little did I know that caused a violation. I can recite tech support's troubleshooting steps. If there is a different company I suggest you go with them. I'm stranded right now. Oh I have now started to leave my vehicle running when going to the store or run any errands because I'm afraid to be stranded. Hopefully no one tries to steal it because they might get stranded too.

Yes I made a mistake and I am paying for it with having the interlock machine installed. This I can handle but the problems I have had in the matter of a total of 2 weeks I have had the machine I am coming unhinged. I live in Canada and can't seem to find any reviews on this matter. But for the last 5 days it has been around minus 22 so I thought this was the cause of my problems. But I have been in the shop 4 out of 5 days and let me say this Dustin and his crew has been amazing. No bad review on the service but we still don't know why I am experiencing the problems.
So for the first few days I would start my car. I drive a 2014 RAV 4. Fairly new. Should be ok right? So it started fine but then the Horn would start honking. I leave for work at 6:30 am so I can't get a hold of anyone at Smart Start till 7. So have had to drive with my horn honking. A couple times I was told to disconnect my battery. This has worked. but it shows on my reports and I never want them to think I am trying to skirt the system so I keep my own notes and video when I can. So 2 days ago I go back into the shop and they do a complete reinstall. New machine, new cords, new wires.
For the most part had no issues. Things were great till last night I go out to my car at 8:55 and smart idle (which I pay extra for and have used before) won't turn on. I press #7 when the * is showing and nothing. I try for 5 min so I have to get back into work to finish up and I come out at 9:15 to my horn honking and the machine stating "vioLck04day". I call this morning to be told I have to pay $55 to have the shop reset this. I go out this morning at 6:34 to start my car and smart idle works. It starts at 8.00 but doesn't start countdown so I leave the car and go inside and come back out at 6:45 and the timer is still at 8.00 but the horn isn't blowing so all is right with the world. I get to work at 7:30, I park my car, keys in pocket, interlock in purse, close my doors and my horn starts honking all on its own :-( I have had to pull the horn fuse again. I have another appointment today and just want answers. :-(

I'm getting really tired of having to go to the shop that put it in to get this thing fixed because it makes me blow. I pass in a second later. After passing it says I pass then it says I'm in violation for the last three weeks. I've been going to the company and have them redo it and they can't tell me why it keeps doing it!!! Just did it again today! I could be driving down the road it will turn itself on and off. It will tell me to blow then not let me blow then violates me.

If you can go with any other product aside from Interlock Smart Start DO IT! This company is the most dysfunctional company I have seen. The employees are ok as far as politeness but some are questionable on technical abilities. They completely and utterly ruined an installation on a Jeep with wires everywhere under my dash. The car eventually wouldn't Start most of the time. After three abandonments on the highway, one tow, one new starter and lots of frustration and multiple trips to Interlock it's working for now. Today at an appointment for 4 Pm it almost 5 pm with 6 people waiting whilst the guy tries to figure out why he can't get it wired on an Infinity. Stay away from this company at all costs. It's terrible and extremely poorly run.

If you've made the terrible mistake of drinking and driving and are trying to claw your way back to a semblance of the normal life you once knew, please look into other breathalyzer companies. Smart Start was my only option where I live, but I wish I could have had the benefit of options. I have spent tens of thousands of dollars trying to rectify my mistake, and I am more than happy to not drink. Someone would have to kill me before I ever agreed to drink and drive again. But, with the false fails this machine gives me, that doesn't matter to the judicial system.
I was excited to get my driving privileges back, but I've given them back up somewhat because of the anxiety this machine has caused me. I'd rather not drive at all than deal with this thing and its inaccuracies. It regularly doesn't recognize me as blowing hard enough, humming loudly enough and stops mid-blow to alert me not to inhale (which I've never done). The worst thing that's happened is that it's given me FAIL and VIOLATION warnings, meaning it's detected alcohol, on two separate occasions. I've not consumed alcohol in any form since last winter (it's currently November -- so, almost a year). I don't even use alcohol-based mouthwash or real vanilla, if that tells you how little alcohol could be in my system at any given time.
I was stuck in frigid weather recently, unable to start my car for nearly 2 hours, thanks to the "smart" machine. Could it have been gum I was chewing? Hand sanitizer on my hands? Who knows, but the machine went on the fritz. Most recently, a snack my husband ate was responsible for both a fail and violation. He hasn't had a drink in even longer than I have. So, not consuming alcohol in any form is not good enough, you also should refrain from eating bread and some fruits, too, unless you want to ruin your life again. The shop that installed the machine into my car can't stand the company either, and are currently looking to pawn the service off onto any other auto-shop that will take it off their hands. They say they've been nothing but an inconvenience and a headache to deal with since Day 1.
My advice to anyone with options in the breathalyzer department is to do your homework and go with the company with the least amount of problems reported. I have been worried SICK that I'm going to be in trouble with these false alcohol detections. My livelihood depends on this machine being accurate -- and it's finicky at best. To me, it seems the company has set it up to fail. Good luck and don't drink and drive!

My car broke down, and this veronica person began yelling at me because I asked her to talk more slowly. I couldn't write as fast as she was talking. I've never done this before, I called 800 number for assistance & information. That's when Veronica began yelling at, I think, for bothering her at work. MY ADVISE TO ALL NEVER USE SMART START. I may have gotten a dui, but I'm still the customer. Veronica, find another line of work! You're not very good. I will be terminating smart start. And hiring a better company.

Before anything me and 4 of my friends all had Smart Start interlock installed at the same time, this review is based on information collected from all 5 subjects including myself. Ok I'm not going into details on how ended up with the Smart Start other than it was the best choice given the intensive research and comparisons I did. I had a sheet with 47 questions and I called all interlock providers in my state and spent hours with each company on the phone asking all these questions. In the end Smart Start was my top choice due to many different factors but main reason I choose them was because the simplicity of using their device (30/30).
In the end I was able to Get free installation. First and second month fee free. Cheapest removal cost ($60). I did not have to hum using the device. I did not have to blow then inhale. I only had to blow for 4 seconds. My top complaints would be The handheld device should dim the screen backlight when in idle mode especially at night. The beeper should be linked to the stereo so that way you can play your radio loud while the window is open on the highway. Body temperature sensors should have been on both sides of the mouthpiece. One fixed date for recalibration not a different date every month. If you're a busy adult you're like me and you will forget your recalibration date, a reminder of the due date should be shown on the device 5-7 days prior not within only 48 hours.
If you get or give anyone a jump start, the device will go haywire and require a breath sample every 1 minute until the jump is removed. Takes 1 minute 20 seconds to analyze itself before starting the car... Too damn long like WTF dude! Glitches and rhythms I picked up on using this device (I'm a numbers guy. I like to keep track of things and I'm excellent at troubleshooting so this helped me a lot more). After the initial start up, (depending if it was cold outside or not for the device needing to heat itself) the first rolling retest will be at minute #7 after the initial start if the device has to heat itself or minute #16 if it doesn't need to warm up. The second rolling test will be 19-22 minutes after the first rolling test. The third rolling test is exactly 30 minutes after the second rolling test is completed. After 5 rolling retests the 6th rolling retest will be every 45 minutes give or take.
There is one way you can start the car without having to blow and the device will never know you actually started the car or not. There's a way to bypass a rolling retest but only once which can buy you an additional 20 minutes of driving time if you decide to drink while driving. The Do's and Dont's of having this interlock. Don't fail a rolling retest, if you do, your car goes into lockout mode immediately and your suspension extends 3 months and unlike failing a starting test which you get many attempts at before a violation is noted and a chance to withdraw it with the SOS via letter, a failed retest bypasses all those factors and goes straight to the penalty.
Do not unplug it while car is running, same penalties as failing a rolling retest, they call it "tampering". No need to avoid items containing alcohol such as toothpaste or mouthwash, or even blowing a breath full of menthol smoke into it, it never gave me a problem regarding anything of that nature. Do not spray cologne at it, near it or in the car without either covering it with a towel or airing the car out. Cologne contains alcohol and it leaves a mist of it floating around and it can and will pick up those Microscopic traces of it and register a fail... Can you imagine if it was a rolling retest... Unplugging the device and removing it is truly one of the best anti-theft systems out there. Unplugging the device allows you to work on the car and disconnect the battery for days without any problems.
My experience using this device: Well not having to hum is already a huge advantage I opted for over my friends, also I got a brand new device upon installation and it never once gave me a single problem using it. I never had to wait longer than 2 minutes to speak to a phone rep. If you do what it tells you to do you'll be just fine using it. Minimizing the consumption of alcohol and not driving after a minimum of 8 hours after drinking is your best bet. It never suddenly shut itself off, or mysteriously went into lockout mode all on its own, or gave me any technical issues of any kind. I never failed or gotten a warning using it.
All these reviews I'm reading on here are of people who committed a fault or a mistake but are not admitting to it and accusing the device for it instead. ALL OF THEM! Let's put it into perspective here, say you have a Blu-ray player and all these years it's been working just fine until one day it will not play the movie you inserted. Out of frustration you will attempt to configure all new settings, maybe physically attack the box by hitting its side and finally deciding to body slam it in the floor after and then that's when you found our after all this that you plugged a regular DVD into it and not a Blu-ray DVD... However you still insist it was the Blu-ray player at fault and not you. Thankfully mine was removed earlier today and to say I'll miss it is not a joke. As you become so used to it it becomes second nature having it there, but thankfully I can now.
Well good night all. I wish you all the best and remember having this device is a privilege to drive, you wouldn't be here if you were the perfect law abiding citizen you claim you are... You're a criminal and keep that in mind. It'll actually ease your mind more than you think. I was never found guilty of the DUI but I did refuse to blow at the time of the arrest thus why I got a 1 year suspended license, my friends all blew and are now still suffering the consequences of having a DUI on their records...

I have never taken the time to write a review about a company. For the people like me who just had a bad night and are normal productive people who have lives and value their time stay away from this company. I chose this company because they were the cheapest at the time. Big mistake. My dealing with them have been far worst than when I got in trouble and dealing with the court. There are no doubt the worst company and/or product I have ever used in my life. Here are the facts. Blowing into the device takes some time to get used to but can be mastered. However If anything ever goes wrong... whoa... all I can say is "prepare to be entertained".
Smart Start subcontracts their work so when you go to a shop for a monthly calibration you are not dealing with the company themselves. The tech shops hate them as much as I do. My issues have not been alcohol related with the company. My issues and "your" issues if you choose to ignore the countless negative reviews from this company and give them your business we be as follows. Within three weeks of getting the device installed I took my car in for a oil Change and maintenance by mistake the auto shop caused a violation, for a missed test because the car was left running. When this happens you have three days to make it to a subcontracted shop and pay them $100 so that they can clear your device otherwise the car won't start and will have to be towed at your expense to a shop. Remember this part. If any issue arises and your car will not start you will have to have the car towed at your expense.
The shop put on the receipt what happened. I sent this to Smart Start and they would not reimburse me. Remember this point. They have their device in your car and if you need it to get to work like me you have no choice but to pay. The device during the winter has to warm up before it allows you to start the car. So warming up your car basically can't happen. I drive a BMW so my install was more money because of the push button. This device also did something to my starter in May. I went to start my car so I could go to work. The car wouldn't start. Called the unhelpful rep at Smart Start who basically said I had to take my car to a mechanic. I had the car towed $125, paid over four hundred for a new starter (device is hooked into your starter), missed work that day and because it was a Friday basically didn't get my car until Monday.
When I got my car back it wouldn't start to move the car off the lift. Mechanics can call in and have the device disabled. However the car would not start... Smart Start gave me a code to unlock the car. They told me I had a few hours to get to a shop or I would have to have my car towed to a shop (this is for recalibration). When I get to the shop they charged me 65 dollars because it was not an appointment day. I had work the next day and had no choice.
The next day when I went to start my car the device would not come on. Yeah this happened. I had to have my car towed again charged again at the shop for an non appt day and was late to work. I reported all of this to Smart Start. And they refunded me. Get this - $125 dollars which was put on as a credit for their bill next month. Which by the way wind up being split between the next two months. It was such a insult that if I had a choice I would have told them to keep it.
I am missing some other things but let's talk about today. Smart Start creates automatically your appt date. This has always been. In the past if I needed to change my appt date if I called in they would change it. I work so I need to arrange this around work. I called last night and this morning both ladies I spoke with including today's gem Kaloni (female) from the Texas office told me that they can not change the date, and the shop has to do this. I know this to be wrong, so I convinced Kaloni to call the shop. "I needed you appt to be today instead tomorrow because I am off today."
When Kaloni called the shop, the shop manager told her that he can not change the date and that they have to. Mind you I am in the middle of this. The shop manager also explained to her that that he will charge me if I come in today a shop fee plus Smart Start fee. Which she said he isn't supposed to do. Again in the past I call they change the date no problem. The shop manager got off the phone and I now spoke to Kaloni from the Texas office alone. She was rude couldn't get a manager and could not call the office in New York.
This was more frustrating because I knew she didn't know what she was talking about. Also look at it like this, I'm talking to Kaloni and obviously she isn't smart and isn't willing to help me, but I'm at the mercy of someone who by the end of the conversation I would assume is in her mid-thirties and currently going to school to obtain her ged diploma. Nobody is perfect but this is crazy. So bad that I stopped doing what I had to do to write them a review.
If you choose this company you're crazy. If you are in NY and have already paid 20k because of a dwi. Dealing with Kaloni from the Texas office will just blow you away. So in a nutshell this is a scam. If you miss a test and then blow into the device 30 secs later with the camera in your face you will be charged $100 dollars and have three days to take your car in to pay them. I guess they know they have you in a bad spot but, they are horrible. Not everyone who gets a dwi is a drunk. I think we all know this. However if you choose to deal with Smart Start at some point you will have a horrible experience. Again the worst company product I have ever paid for with my hard earned money. You have been warned.

Just had this device installed on my vehicle as per court order and haven't touched alcohol since its installation. Well in one day I've had two violations because the device says that I have to "hum harder, blow longer, blow harder, don't inhale..." all this while driving and trying to pay attention to the actual ROAD! The state was harsh on me being that I've never even had so much as a speeding ticket in my life.
I was in my driveway when I was ticketed, not on a public road so I wasn't out "drunk driving" but who am I to argue with the law right? Be that as it may, this device is designed to MAKE the user fail. After my one day I was violated twice because as I was breathing out the machine interpreted me removing my mouth from the device as a fail?! How is that possible? I even became light headed and almost fainted from blowing so many times. This company and this device are the biggest scam in history and the legislation designed to procure the installment of the device needs to evaluate these cases on a per case basis, not as a standard. Smart Start and its devices are a scam and so is our government. Silly little country that USA.

Had to have this via court ordered. FYI - my download fee is $96 in central NY, others have said theirs is $140 and up. My complaint is the unit reported me tampering with the device (which I did not). The report said I disconnected and connected multiple times, $300 for lawyer and still had 2 months added to time. Judge didn't care that the report said disconnect, connect, connect, connect, disconnect, connect, connect. Common sense would apply here and that you must disconnect to reconnect. Scared to drive the vehicle as Judge mentioned possible incarceration if I have another "violation". If you need one of these, research all available and pick one with least complaints. Thanks for reading.

It has been less than 48 hours since the install of my interlock device. Within 24 hours, my car was losing power, the lights began to flicker inside the vehicle and the heat went off completely. My vehicle almost lost complete power and dead at an intersection. Very dangerous in my opinion. My car told me to check my systems, generically. I went to the install place, they could find nothing wrong. I called Smart Start, they troubleshooted with me. This did not resolve any issues. Smart Start talked to the install company through my phone. The install company assured me that all the wires were connected properly and the cords were good. They plugged my vehicle in the computer. It came back with a battery code and transmission code.
I left and went to a garage. Sure enough now my battery needed replaced. They then checked my system again after replacing the battery and said no issues are registering. This is within 29 hours of install. 40 hours after installation my car begins doing the same things it did the previous day. I returned to the install place. He of course said "it must be your alternator." And sure enough I can now smell burning of electrical parts or rubber. All within 48 hours of install. There were of course no problems with my vehicle prior to installation. My vehicle is not that old 2007, not in bad shape, low mileage, well maintained, bought brand new and only owned by me. I had just had my alternator and battery checked, no issues.
Now within 48 hours, I'm into this adventure for way more than a suspended driver's license, which at this point is cheaper than Smart Start. The install place was more helpful than the company itself, but they are not Smart Start itself. I would never recommend this product to anyone. It should be taken off the market, before it does more damage to more people and there should definitely be a class action lawsuit against the company.
Updated on 10/31/2016: I want everyone to know the ongoing issues and problems with this company. After replacing my alternator and battery, I was immediately locked out of the device because the electrical system was interfered with. I took it in to get it recalibrated after having it installed for a week. They were going to charge me fees, I complained to the company, Smart Start, not the contracted company, and they did it for free. The next problem is the department of transportation wants a copy or log from the company of all the issues that I have experienced plus copies of the receipts from the automotive work. Smart Start told me that I had to get an attorney and a court order to get these copies sent to the department of transportation.
Also now while driving down the road, I hear this clicking or ticking noise in my dash. This started after the install of the device. I can normally pull over, so easy right. Shut the car off, unplug the device for 15 seconds, plug it back in and blow and start, etc. However, I'm now worried that this is probably going to give me violations. Giving the upstanding service and quality of the device I wouldn't be surprised. Also a word to the wise absolutely do not brush your teeth before blowing into this device. I would recommend eating or drinking lots of things before blowing. Also don't let your car warm up with the device in it, even though it's freezing outside. You will get violations for both of these things.

I recently had to switch interlock companies and went with Smart Start as it was one of my two companies to go with. I should have done research and read reviews on them. Well to say the device is easy to use, pretty straightforward and I thought was going to be a blessing since the other company had many issues as well. Well that was not the case!!! The day I had it installed I starting having issues. Getting a call in message on the screen had to call the place I had it installed and was told I can try one thing but it should go away soon and the reason for the message was that the device is looking for cell service. I live on Long Island NY there is cell signal everywhere. The issue happened again the next day as I was trying to rush my dog to an emergency vet but due to this device it took me about 30-40 mins to get my car started which I spent most of the time on hold waiting for a tech support agent.
Same issue the next two days. One support man was nasty as could be and basically told me that my state requires me to have gps and that's what it does. Sorry you can't tell me it takes 15 for me to start my car. Called the next day when having this issue while on my lunch break from work. By the time the lady picked up about 15 mins I was in tears and at wit's end. 4 days of this machine and I wanted to rip it out. She was very very nice told me of a fix but to her it sounded like a modem issue and to bring my car back. So I did and they replaced the modem. Went to get my first service and was advised that they yet again have to change the modem. Another issue was I was out and about ran into a store 30-40 mins tops, go to blow and it tells me to hum harder which I did over and over to the point the next day my throat hurt and then got the message to hum lighter.
The machine then locked out. This happened a few times while I was waiting on hold. A very nice gentleman answered and he knew what the issue was. Somehow my machine reset itself to the factory settings. I had other issues of being overcharged on a fee and was told to call the next day and speak to the admin dept. So I did. We talked about the fee issue and I told her that I wanted to speak to someone about the issues I have been having. She emailed someone who was to call me and they never did. I brought my car back on a Monday to have this issue corrected for it to happen yet again on Friday. When speaking to someone at Smart Start they said it was because my battery was low. My car is newer and I had been out driving around so my battery would have been charged. Had it been sitting for a week or two sure I would totally get it.
Oh and when I brought my car back to get it fixed again the car had been off a good 10-15 mins yet this device let me start the car WITHOUT blowing. I wish I could say that was it... the end of my issues but nope. Yet again I was out and while driving I got a recall 5 message on the screen. So not finishing the errands I needed to do I went right home and called their tech support. The girl then was able to help and I asked is this a normal issue. Was advised no it doesn't happen a lot and had something to do with the handset and the modem connecting. The modem yet again. The modem I had replaced and was on my 3rd one. Asked her about the fee issue again as no one called me back a few weeks prior and she transferred me to the admin dept. Was advised to fill out an incident report one about the fee and another one about the issues I was having.
That email like this review (so I am sorry for that but I feel people should know before making a decision on choosing them). Filled out the report and preferred method of contact I put phone call. I wanted to speak to someone. Because I don't honestly believe this machine is suppose to work like this and I hope no one else was going through the same things. Was advised it could be 7 days before I get a response... Ok no big deal. I'll wait. The next day I did receive two emails. One regarding the fee and it was being credited to my account. So a big thanks for giving me my money that you over charged me back and other about all the issues. I was advised to bring my car back to have the tech look over the machine and swap it out at my earliest convenience and at no charge to me. Well no kidding no charge to me because I would not pay for your faulty machine and my convenience???
How about no time is convenient. I go down about every 2 weeks if not more to have something fixed, swapped out or replaced. I yet again called back and was told that the shop was contacted about my issue and for them to service it. I told the girl that the email response is unacceptable that I wanted to speak to someone. She sent out another email and said this person would call me back but it might not be that day. OK no problem. Well folks a week has gone by and no phone call. So I called again tonight, spoke to one girl, explained my issues and told her I want to speak to someone, that I am sorry I pay for a service from them, their machine doesn't work as it should and clearly there is an issue.
After being put on hold - mind you the whole time talking to this girl I was cool, calm and collected, no screaming, no yelling - another girl gets on the phone with a huge attitude!!! What am I looking for that I was given email responses that the fee issue was taking care of so what do I want done... I never spoke to the other girl about the fee issue as yes it was taken care of. That I have to speak to the tech dept and that the lady that was suppose to call me back that she will not call me back!!! She said I was told to go to the shop and have the tech look at and that they were advised of the issue... funny because when I was there to get my device serviced they said they knew nothing about. So I am curious how where they contacted? Was transferred to the tech support, blood boiling at this point and I nicely explained yet again all the issues.
The person who apparently is not going to call back was emailed again. I was given this person's name a few times when I have called and if she is not the one to help me that's fine but have the common courtesy to call me back and tell me who can help me!!! It's customer service 101!!! Clearly there are tech issues here but the issue needs to be looked into!!! Swiping the machine out over and over again doesn't solve my problems. You know what if I didn't have a phone while out having one of these issues??? How am I suppose to call and find out what's wrong? This whole situation has not been handled correctly on their part.

This product is a ** nightmare. You would expect that for $145/m you'd get some semblance of service... or knowledge, or help. HELL NO. Their "CUSTOMER SERVICE" is a joke. They are useless and prey on the fact that people have to use this POS. I wouldn't wish this on my worst enemy. The machine only registers about one every 15 tries... and then when it starts to actually mess with your car's operating systems, they tell you it's your fault. Which is a bold faced lie. This company should be brought to justice, because their product, and whole company is fraudulent. Their machine is an inferior piece of ** and just doesn't work right. Anyone that works for these ** should kill themselves. You are the worst people in the world and it would be better off if you weren't in it!! Thanks for NOTHING YOU BOTTOM FEEDING SCUMBAGS.

Only after 2 weeks of using this system, I have ALREADY received a court order to have it removed and get another provider. Absolutely horrendous service and knowledge from the start. First when I got to the install they wouldn't install until I got a brand new battery. I knew something was up because I had just bought my car 9 months ago. So there went 100 dollars. Then after I received the system it began to work, however my remote key wouldn't lock the car unless you were 2 feet away from it. More annoying than you think.
After two weeks of successfully using the system - One morning as I was going to the gym, the car wouldn't start after several passed tests. I called and tried to do a soft reset, still no luck. I then took it in to Smart Start and some kid went out and looked at it. He unplugged maybe two wires within 1 minute and said: "Yeah bro, I don't know what's going on, but it's not our system, but I'm also not a mechanic so you need to take it there." Another 75.00 trip after 75.00 getting there.
Then I took it to a well known mechanic and had them look at it and run not one, but two diagnostics on my car which is covered completely under warranty for anything mechanical or electrical. After two days of thoroughly inspecting my car and in constant communication with Smart Start to even remove and completely disable the unit, they decided to completely remove it themselves (The mechanics at Auto Shop).
The MINUTE they removed it, my car started perfectly. They kept it another day to run every possible test they could to ensure it was indeed the unit. Indeed it was. I know this is a biased review but I take very well care of my car, and I haven't even owned it a year and it's a certified pre-owned Honda under 100K miles. There was never an issue ever since this system was installed.
So after another 400 bill that I have to pay - and all the Uber/Lyft rides I had to take to work and back and ANYWHERE I needed to be, I am now out about 800-900 dollars within 3 weeks of being ordered to use the system. The whole program isn't even 900 dollars. I submit all of my receipts and invoices and tow tickets to Smart Start as advised by my PO and per Smart Start's website.
After a week I follow up: "Sorry we cant reimburse you as it wasn't our fault. When we installed, you had to get a new battery. So there was something wrong with your car then. We aren't sure what happened but we don't think it was our unit." Me: "But the mechanic(s) well multiple said and diagnosed it was indeed the unit blocking my entire electrical wiring and Anti Theft system?" SS: "Umm yeah we don't know, sorry." What. In. The. Heck.
So anyways I contact my PO let them know the situation. I also remind them I am a recent college graduate who did not score a lucrative job upon graduation, and don't have unlimited funds. Granted, I am aware I made a huge mistake, I don't expect to be treated like this with the lack of professionalism and competency. I proceed to get a court ordered removal order and new install set within a week. I now have been paying for ride-share transportation for 3 weeks at around $30/day.
After getting the orders in I attempt to go to the Smart Start location simply to really drop off my equipment and pay the removal fee of $50 even though remember, there is nothing to remove since the mechanics already did it and refused to reinstall it back in there. They then proceed to to tell me instead of $50 it's $160 because of a lockout, and calibration fee even though the system has been out of my car theoretically 3 weeks. So that's where it ended, and I will more than likely see Smart Start in court to recoup all the losses I have incurred in the last 3 weeks as I have tracked and kept everything and conversation with them.

DO NOT USE THEM if you need an ignition interlock. I called the DMV to find out when I could have my device removed and found out that Smart Start submitted a report saying I had my device uninstalled 8 months prior. Because of this false report of uninstallation, my license had been suspended those 8 months earlier and I had been driving on a suspended license for 8 months. When I called the corporate office to get this resolved is when the real fun began. Laurie in the Colorado corporate office (one of the saltiest and condescending reps I've ever dealt with) told me she would get this resolved. She waited 24 hours to even contact the DMV. When she did make contact it was a simple e-mail, sent midday Friday, with no follow-up.
After waiting a full week to hear back I decided I needed to call Laurie back. When I spoke with her she was incredibly unprofessional, shouting, telling me she had done all she would do (which was send over the stockpiled reports). Why she didn't call me to update me is beyond me. She told me I had to call the DMV and sort everything out myself, despite the fact that none of this was my fault. I don't do the downloads, I don't send the reports, I don't do any of it. My job is to go to my appointments and pay the fees so that they do their job. She didn't quite seem to grasp this notion. She asked me what I wanted her to do so I told her - "I want YOU to call and make sure this mess is sorted out since it was your company that caused it in the first place."
She told me she has far too many clients to help and that if she did that I would be taking away her time to help other clients. Wait, what? Am I also not a client in need of assistance? Your crappy company screwed up and now it's my responsibility to sort it out? I could go on and on about her unprofessionalism, but I think you can pretty well guess how well the rest of our interactions went. After hours of back and forth with the DMV and Smart Start I sorted their blunder out.
In summary - go with ANY other interlock provider. Smart Start is unprofessional and inattentive. Had I been pulled over I likely would have gone to jail for driving under suspension. Smart Start is not worth the risk they pose to your well-being! PS - Laurie, you're a miserable individual who lacks any sort of logic, reason, or common sense. I would say you deserve to be fired but I think a dead-end, crappy job is exactly where you deserve to be.

What a Crap Company! I had 0 issues with my vehicle before having Smart Start's interlock device installed. Since it's been in, Ive gone thru 4 batteries, have paid hundreds of dollars for recalibrations because it says I failed to give a rolling test. It turns on when my vehicle isnt even on and the keys are in my hand. They refuse to replace the device. They refuse to uninstall and fix any electrical components that they may have damaged when they installed the lockout. I replaced the battery 6 days ago and it is already dead. This Company is a bunch of Crooks.
Smart Start Company Profile
Company Name:

Smart Start

Website:

https://www.smartstartinc.com/