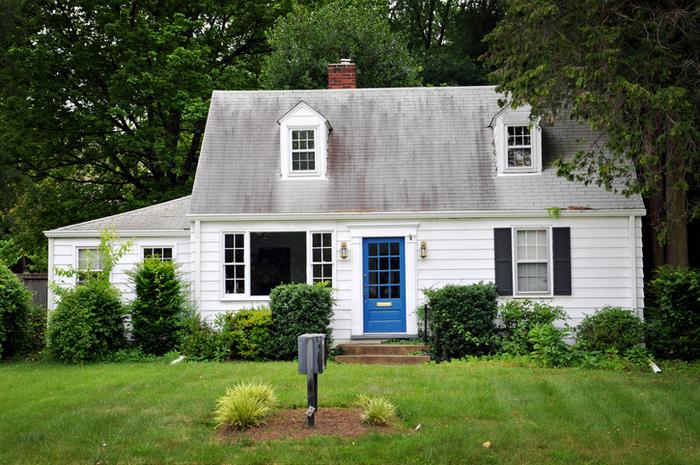 In a normal housing market, people shopping for their first home have a lot of choices. There are many neighborhoods, mostly older, with modest houses of between 1,000 and 1,500 square feet that sell for well below the median home price.
These homes still exist but in recent years fewer of them have come up for sale. When they do they are quickly snatched up, sometimes by investors who turn them into rental properties.
In its 2022 survey of more than 1,000 real estate agents in the U.S., real estate firm HomeLight found first-time homebuyers are now budgeting an average of $410,000 for their first home – a price many entry-level buyers simply can't afford.
"There are several reasons for the shortage of starter homes," Alex Shekhtman, CEO and founder of LBC Mortgage, told ConsumerAffairs. "One is that the construction of new homes has lagged behind population growth. Another is that many existing homes are being snapped up by investors, who then rent them out rather than selling them at an affordable price."
At the turn of the 20th century, the Greater Heights area of Houston developed as an area dotted with small bungalows. Over the decades, it turned into an area of rental homes that were not very well kept but were affordable. In the last decade, Greater Heights has turned into a real estate investor's dream.
"When you removed the chain-link fence, pulled back the carpet, and painted the walls back to white, these are charming homes which today we sell for $600,000 to $800,000," Bill Baldwin, a local broker and city planning commissioner, told the New York Times.
The real estate industry classifies any home under 1,850 as a starter home. Using that definition, the National Association of Realtors (NAR) reported there were only 300,000 starter homes listed for sale in September 2021. Thanks to last year's booming real estate market, the median list price for a starter home reached $260,000, about 11% higher than in September 2020.
Not much profit in building starter homes
If there is such a big market for starter homes, why don't contractors build more of them? Daniel Blatman, associate broker at The Agency, a national brokerage firm, says building small homes presents a challenge for contractors. For example, the cost of the land to build a $250,000 home is the same as for a house that might sell for $750,000.
"They (builders) need to sell at higher prices to make the margins work for the amount of effort put into place," Blatman told us. "It's more economical to purchase a lower-priced home and fix it up than to build ground-up new construction."
That appears to be the crux of the issue. With the cost of materials, labor, and land, builders go where the money is – larger homes that sell for more.  Daniel Smith, CEO and founder at Keepingly, a home management platform, tells us a typical starter home should list for around $200,000.
"Yet, land costs, construction materials, state and (local) government fees have all risen over the last few decades," Smith said. "Additionally, rules and regulations around the starter home requirements have shifted. Combined, all these factors have impacted the cost of construction for today's entry-level home compared to those on the market in previous years."
Can governments help?
All of the industry experts we consulted agreed that local, state, and federal governments could take action to encourage more entry-level home construction. Shekhtman says the government can offer incentives to builders and expand programs to financially help first-time buyers.
"Zoning laws could be reformed to allow for more density, which would make it easier and more profitable for builders to construct smaller homes," he said.
Blatman said governments could reward buying and owning "unimproved land", as well as creating opportunity zone style benefits for certain parcels. They could also provide a benefit to investors who renovate and flip homes.
The government could also offer more creative benefits for housing creation that fit these criteria, which Blatman said would also benefit the developers' other higher-end products. 
"This can be similar to what is done in New York City by building high-end condos on the upper floors of a building and more economical options on the lower floors in order to get a tax abatement, among other benefits," Blatman said.
Relief in the form of these types of innovations and reforms could boost affordable housing the experts say. And with mortgage rates making homes even less affordable, relief can't come too soon.
The HomeLight survey shows that, while some Midwestern housing markets feature entry-level homes for around $236,000, buyers in West Coast markets are facing list prices of nearly $900,000 for their first home.