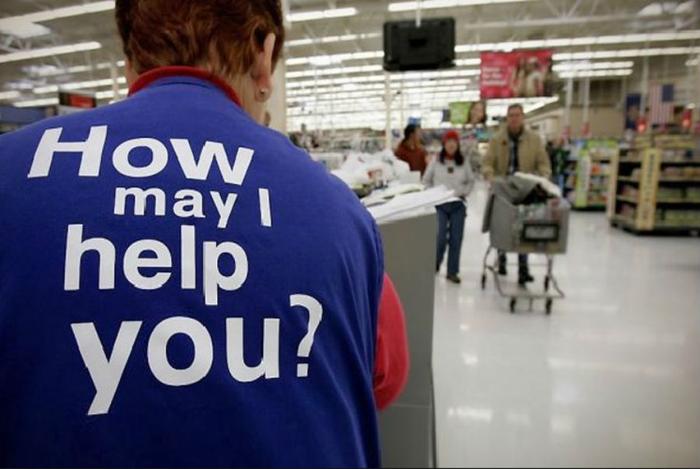 Walmart doesn't like long lines at the checkout counter any more than consumers do. This holiday season, the retailer says it's doing something about it.
To reduce the backlog of customers waiting to get out of the store with their purchases, Walmart is launching its "Check Out With Me" program. Starting Nov. 1, employees will be stationed in the most active departments with payment-scanning equipment to process payments on the spot and print out a paper receipt.
Customers paying with a credit or debit card can then skip the checkout counter on their way to the parking lot.
"Every day we're committed to providing customers with the broadest assortment of quality products at great prices, but, during the holidays, we take that promise up a notch," said Steve Bratspies, chief merchandising officer at Walmart U.S. "We've never been in a better position to help our customers deliver for their families than this holiday season."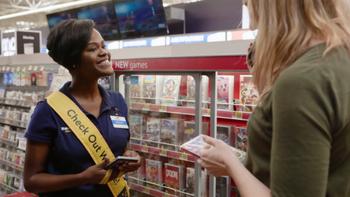 Not really a new concept
The concept isn't really new. In most Walmart stores, departments such as cameras or electronics have their own checkout counter where consumers can pay for their purchases. By spreading it to other departments during the holiday shopping season, the company hopes to attract consumers who enjoy the hustle and bustle of holiday shopping but don't like waiting in long lines to check out.
The announcement comes on the heels of this week's announcement that Walmart subsidiary Sam's Club is opening its first store without cashiers in Dallas. Shoppers will simply pick up items and leave the store while a smartphone app records the purchase, similar to the technology employed in Amazon Go stores.
Customer experience appears to be the emerging battleground as retailers fight for market share, especially during the holiday season. Walmart has updated its app to include store maps, making it easier for shopping to find what they're looking for.
Last week, Target said it will offer same-day delivery through Shipt in hundreds of markets in 46 states while expanding its Drive Up service to nearly 1,000 stores.
Starting Nov. 1, all Target customers can get free two-day shipping on hundreds of thousands of items, with no minimum purchase.