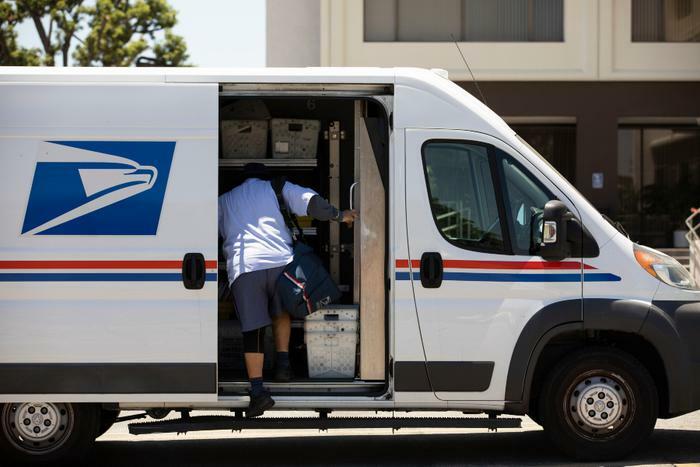 The holiday shopping season is in full swing, and for those mailing gifts across the country or overseas, it's time to start thinking about the best time to do that. 
The United States Postal Service (USPS) has released its official deadline list for shipping gifts to ensure they make it to their intended recipients by Christmas Day. It also shared helpful information designed to make the shipping process easier for consumers, as well as projections for the busiest times of the season. 
For those who don't want to trek to their local post office during the holiday season rush, there are now options to ship packages from home. The USPS website features the new Click-N-Ship app, that allows consumers to print shipping labels and ship boxes directly to their homes, and then schedule a free at-home package pickup. 
Holiday shipping deadlines
As the busiest time of year for the USPS kicks off, it's important for consumers to know when to get their packages to the post office. Below is a list of suggested deadlines to ship packages to ensure they're delivered in time for Christmas: 
Air/Army Post Office/Fleet Post Office/Diplomatic Post Office (APO/FPO/DPO) (all ZIP codes) Priority and First-Class Mail: December 9 

APO/FPO/DPO (except ZIP code 093) USPS Priority Mail Express Military Service: December 16 

USPS Retail Ground Service: December 17 

First-Class Mail Service (including greeting cards): December 17 

First-Class Package Service (up to 15.99 ounces): December 17 

Priority Mail Service: December 19 

Priority Mail Express Service: December 22 
Alaska: 
Alaska to/from Continental U.S. – USPS Retail Ground: December 2

Alaska to/from Continental U.S. – First-Class Mail and Priority Mail: December 18 

Alaska to/from Continental U.S. – Priority Mail Express: December 21
Hawaii: 
Hawaii to/from mainland – First-Class and Priority Mail: December 17 

Hawaii to/from mainland – Priority Mail Express: December 21
In some areas, there will also be the opportunity to pay for packages to be delivered via Priority Mail Express on Christmas Day. 
Shipping tips
Another important part of shipping packages at the post office is ensuring that your gift is properly packaged, labeled, and addressed – and doesn't include any prohibited items. 
The USPS has broken down the whole process for consumers in how-to videos that cover everything from changing your address, labeling a package, and packing things safely.
Shipping costs and busiest season
In effect now through January 22, 2023, shipping materials are going to be more expensive than they usually are. However, consumers sending gifts overseas to military or diplomatic posts are eligible for discounts on shipping, including a $20.95 large Priority Mail Flat Rate Box. 
Based on traffic in years past, the USPS anticipates that crowds in post offices across the country are likely to start picking up starting as early as December 5. While the final two weeks before Christmas are likely to be hectic, the week of December 12 tends to be the busiest. 
The USPS has also increased its number of Sunday deliveries during the holiday season to help packages get to their final destination in time for the holidays.