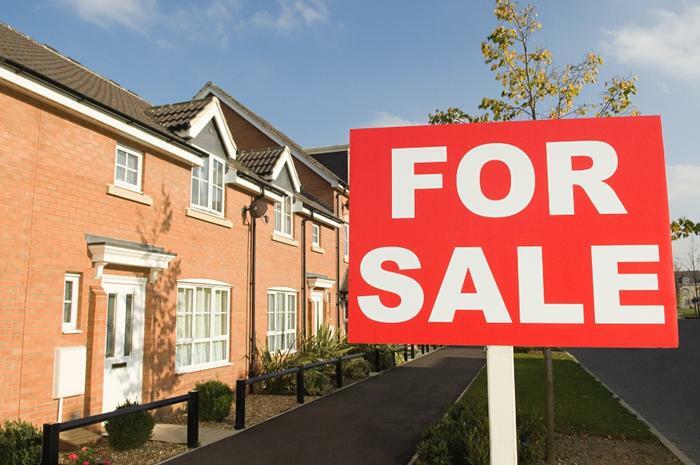 After years of declining inventory, there are a growing number of homes for sale. The inventory of available homes rose by 30.7% on an annual basis last month, the largest increase on record.
As sellers face more competition, prices are likely to fall. But the Realtor.com Monthly Housing Trends Report shows that hasn't happened yet. Average listing prices remain near their all-time high.
"The U.S. housing market continues to move toward more evenly balanced supply and demand compared to the 2021 frenzy," said Danielle Hale, chief economist for Realtor.com. "Our July data shows elevated mortgage rates left many buyers tightening their budgets and sellers responding with price reductions, while home shoppers who kept searching saw more available options." 
Even though home inventories increased in July, new listings declined. Hale says the shift in the housing market may be causing current homeowners to put off selling for a while.
"But data indicates that homeowners grappling with this decision are still in a good position in many markets, with buyer interest keeping well-priced homes selling quickly," she said. "Plus, many sellers have a substantial equity cushion to leverage, thanks to the past decade of rising prices. Whether or not they take advantage of these opportunities will be key to inventory trends moving forward."
Lack of buyers
The report concludes that a lack of buyers is the main reason inventory levels are increasing. Rapidly rising mortgage rates have made homes at current prices unaffordable for millions of would-be buyers.
With more buyers on the sidelines, many sellers have begun to cut their asking prices after two or three weeks with no offers. The previously red-hot markets of Las Vegas, Denver, Austin, Nashville, Tampa, and Sacramento saw the most price reductions, according to the Wall Street Journal.
Realtor.com reports that typical monthly mortgage payments are now 1.5 times higher than in July 2021, with many buyers putting their purchase plans on hold. That is giving active listings room to grow. 
However, Hale says buyers aren't the only people affected by the shift in market conditions. Sellers, seeing prices dip and facing the same high mortgage rates when they buy another house, are staying put for now. New listings declined in July for the first time since March.
If mortgage rates remain elevated, home prices will have to moderate to draw buyers back into the market. July's median listing price was $449,000 - just $1,000 less than June's record high. On a square foot basis, year-over-year asking price growth moderated slightly in July from the June pace.