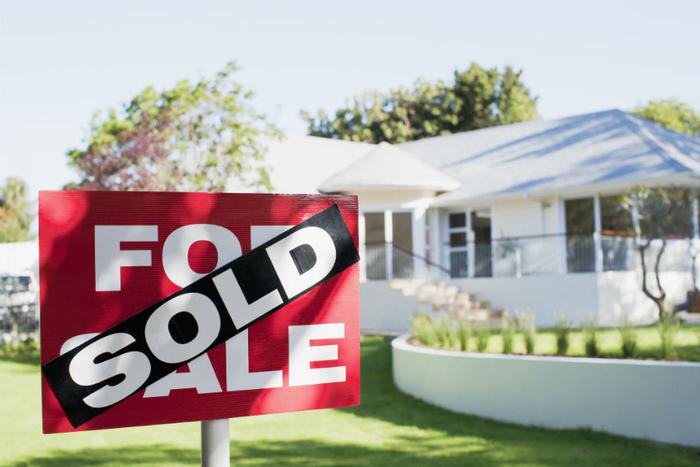 Home buyers have faced even stiffer challenges in 2022 from rising mortgage rates and record-high home prices. But that may eventually become an advantage as many buyers get discouraged and forget about a home purchase for a while.
Buyers disappeared in many markets in July and as a result, Zillow reports the housing market showed the first signs of rebalancing, after years of heavily favoring sellers. In its latest market report, Zillow said home values fell in 30 of the nation's 50 largest housing markets.
"Home values flattening so quickly after recent record growth might surprise, but it's a badly needed rebalancing that gives home buyers more options, more time to shop, and more negotiating power," said Zillow's chief economist Skylar Olsen.
But before buyers begin celebrating, it's useful to look at the specific markets where prices fell and where they stayed the same or even rose slightly. The largest price declines occurred mostly in the nation's most expensive housing markets.
Expensive markets are still expensive
For example, San Jose, in the heart of Silicon Valley, led the way with a 4.5% decline. But San Jose is the nation's most expensive housing market where the typical home price is still well over $1 million.
Home values actually rose in markets like Miami, Richmond, and Memphis, although the increases were under 2%.
The report suggests that hopes by some frustrated homebuyers that the housing market will see a significant correction or even a crash, might be misplaced. Olsen predicts something of a soft landing for the housing market.
Most equity gains are probably safe
"This slowdown is about discouraged buyers pulling back after the affordability shock from higher rates," she said. "As prices soften, many will renew their interest, and we will continue our progress back to 'normal.' With buyers ready in the wings once confidence returns, homeowners can expect to keep the majority of the equity gains they've seen in the last two years."
However, the emerging housing market does hold some advantages for buyers. Instead of having to compete with several other buyers and often being outbid, buyers have a little more time. The Zillow report suggests homes will be on the market longer than they were in 2021.
Inventory is up 5.1% on a monthly basis, even though the addition of new home listings plunged 13.6% from June to July. Compared to July 2019, the last "normal" year before the start of the pandemic, new listings were off in July by 15.5%.