Whether it's heading to your favorite fast-food restaurant for a burger or going to your local coffee shop for a morning cup of Joe, consumers have a close relationship with all sorts of brands.
And when it comes to dining out or getting a cup of coffee, many folks will go to a chain restaurant, since they're usually all over the place. But which brands and chains do people love the most? And which brands are consumers most loyal to?
According to a survey released by Restaurant Social Media Index, Starbucks is currently the most beloved brand. The second most beloved brand is the frozen yogurt and smoothie chain Red Mango.
Third on the list is Peet's Coffee & Tea, followed by Bonefish Grill and Buffalo Wild Wings Grill & Bar. And rounding out the top 10 is Hard Rock Cafe, Boudin Sourdough Bakery & Cafe, Wendy's, Noodles Company and Chick-Fil-A.
It's certainly not hard to see why Starbucks is number one with consumers. Sure it has decent coffee, but the fact that there's one in just about every neighborhood in the U.S. makes it easy for consumers to give it a try. 
Not everyone agrees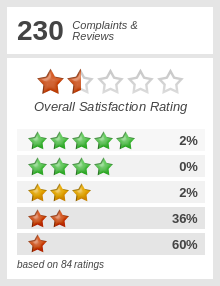 However, some consumers feel because Starbucks has so many locations, it makes it difficult to receive a consistent level of good customer service. At least that's what Crystal of New York believes, who wrote this about the ubiquitous coffee chain.
"I went to my corner Starbucks at #7612, 1st Ave. & 60th street in N.Y.," wrote Crystal in a ConsumerAffairs posting. "As usual, no smiles from the morning crew. But today, a particularly rude cashier ... had the nerve to interrupt my conversation with the person behind me when I told that person that this was the worst Starbucks in the neighborhood."
"He espoused very sarcastically how sorry he was and proceeded to talk back to me all the way through my transaction. The girl working behind him was using her cell phone while working and the others were looking cross at every customer that walked in."
"Absolutely the worse customer service! This is sad," added Crystal. "I have already complained to their management, but it seems that Starbucks has a monopoly here in NYC as they are literally on every corner." 
Food quality
When it came to what was most important to consumers when eating out, food quality was number one, the surveyed showed. The food source was second most important to consumers. Followed by food freshness, service  and staff quality.
And what bothered consumers the most when they ate out was slow service. Followed by receiving the wrong order, service quality, food quality and the restaurant refusing to customize its menu.
Out of the 10 restaurants that were chosen as customer favorites, the five that hit all the marks when it came to having great customer service and great food were Red Mango, Bonefish Grill, Boudin Sourdough Bakery & Cafe, Peets and Panera Bread.
In addition, the survey showed that more and more people are choosing fast casual restaurants like Panera and Chipotle over fine dining, which may be surprising to some.
The survey revealed that fast casual restaurants were consumers' first choice when they're dining out. Coffee and snack places like Starbucks were the second choice, and fine dining restaurants, casual dining restaurants and quick service places rounded out the top five.
Quick service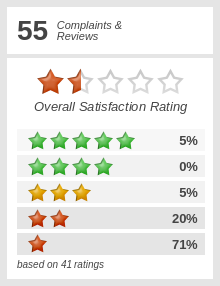 And out of the quick service restaurants, Wendy's got the top spot.  But not all consumers would agree.
Nicholas of Dearborn Heights, Mich., said Wendy's food made him and his son sick.
"My wife picked up food from Wendy's yesterday for the very first time," wrote Nicholas in a ConsumerAffairs posting. "After we ate the food, we all took a nap because we were up late the night before. An hour after waking up from the nap, my two-year old son and I threw up all night. Thinking it was the flu, we went to the hospital."
"The doctor told us that my son and I had food poisoning. Now to remind you, I never said anything to the doctor about what we ate that day. Wendy's was the first and only meal I ate that day and look at the outcome. I ended up going to the hospital for food poisoning," wrote Nicholas.
Lastly, the surveyed showed that women between the ages of 18 to 34 were the most frequent users of major brands. Men age 18 to 34 were second when it came to using major brands and women age 35 to 49 came in third.