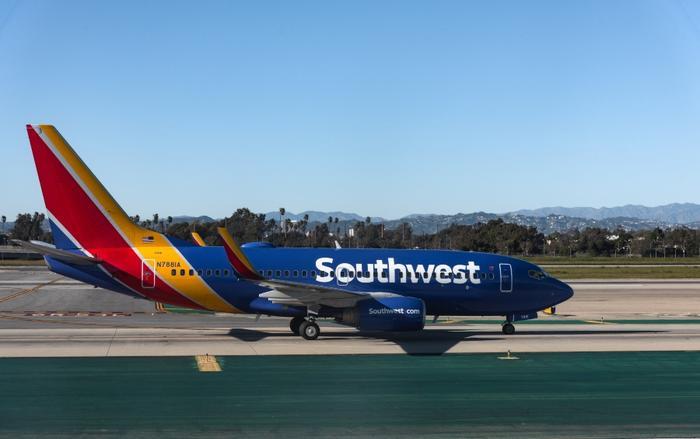 Boeing's 737 MAX planes have received plenty of press lately for additional safety issues and revelations that its employees thought the plane was unsafe. So, it's only natural that airline companies would respond by creating some more distance.
That's what Southwest Airlines did on Thursday. The carrier announced that it would be extending the removal of MAX flights from its schedule to June 6. It previously said it would ground these flights through April.
"Based on continued uncertainty around the timing of MAX return to service, as well as Boeing's recommendation for Pilot simulator training, the Company is proactively removing the MAX from its flight schedule through June 6, 2020," Southwest said in a press release.
Doing it for travelers
In its announcement, Southwest said that it decided to remove the MAX flights to remove the possibility that it might need to take them away later at the last minute. By acting now, the airline says that it hopes to let its customers make appropriate travel plans.
"We offer our apologies to our Customers impacted by this change, and we thank them for their continued patience," Southwest said.
In total, the extension of the MAX cancellations will take away around 330 weekday flights. However, the company notes that it will still offer over 4,000 daily flights during the peak flying season. Moving forward, Southwest says it will continue to monitor the FAA's approval process for the 737 MAX so that it can reinstate those planes quickly when the time comes.
"We remain confident that, once certified by the FAA, the enhancements will support the safe operation of the MAX," the company stated.