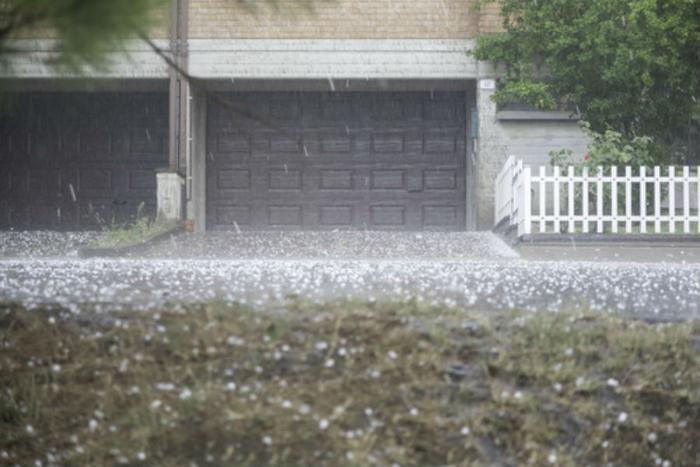 Whether it's total devastation from a hurricane like Harvey, or a personal disaster like a fire, or even a tree falling through the roof, most insured homeowners are eager to get their hands on an insurance check.
It's understandable, of course, but Michael Perlmuter, who heads a company representing policyholders in insurance claims settlements, advises patience. Homeowners, he says, should resist the temptation to accept the first settlement offer from an insurance company.
"Insurers and their representatives often rush to get checks to eager property owners for full settlement of their claims," said Perlmuter, president of Alex N. Sill Company.
In many cases, homeowners who thought they were getting everything they were entitled to are stunned to find they were underpaid. To understand what the damage actually costs, he says, takes time -- and maybe a little outside help.
Public claims adjuster
While it's a good idea to immediately contact your insurance company when you suffer a loss, Perlmuter suggests you don't stop there. He says property owners have a right to hire their own public insurance claims adjuster, licensed by their state, who will work only for them.
If possible, he says choose an adjuster experienced with the kind of damage prompting the claim. It's really important if the damage occurred during a hurricane.
"Insurance coverage for hurricanes and the resulting wind and water damage is complicated and frequently not easily resolvable in the total favor of policyholders, especially when flooding also is present," Perlmuter said. "Experienced adjustment companies understand the policy language, will fully estimate the cost of all of the damage and be prepared to meet the insured's burden of proof for maximum recovery."
This issue cropped up numerous times in the aftermath of Hurricane Katrina, when it had to be determined whether a home was destroyed by wind or by flood waters.
What it costs
According to ValuePenguin, most public claims adjusters will visit the site of the damage for an initial inspection without charging a fee. But if the adjuster and property owner agree to move forward, the property owner should be ready to pay a percentage of what the insurance company ultimately pays, much like you would if you hired a personal injury lawyer to settle an auto insurance claim.
"If you decide to use a public adjuster to help you in settling your claim, this service could cost you as much as 15 percent of the total value of your settlement," the Insurance Information Institute (III) says on its website.
If you decide to hire your own adjuster, III suggests checking references carefully with consumer agencies and the state insurance commission.
Perlmuter offers similar advice, warning homeowners to also be on the lookout for unlicensed and unauthorized contractors.