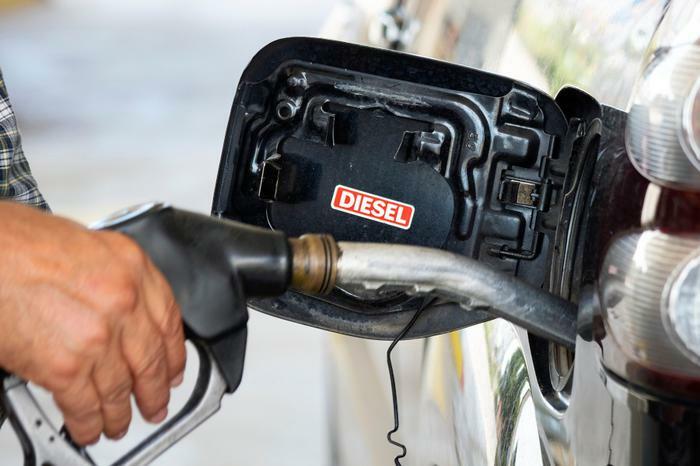 Motorists have kept an eye on rapidly rising gasoline prices over the last couple of months, but they may not have paid much attention to the price of diesel fuel, which has soared to a record high.
But even if you aren't filling your tank with diesel fuel, the nation's truckers are. That means rising fuel costs are adding to inflation since higher costs for truckers make it more expensive to deliver products.
According to AAA, the national average price of diesel fuel is $5.32 a gallon, a 25 cents per gallon increase in the last week. One year ago, the average diesel price was $3.09.
While the price change may seem sudden, Benjamin Dierker, director of public policy at Alliance for Innovation and Infrastructure, says economic forces affecting the price have been gathering for some time.
"Obviously, federal limitations on exploration and production and a ban on Russian imports – diesel in particular – are adding pressure right now, but domestic distillate inventories have been falling since 2020," Dierker told ConsumerAffairs.
Other government policies
Other government policies have also contributed to the price spike. Dierker says environmental and climate policies have forced some refineries to close. Since the distillate inventory is separate from gasoline, lower supply for the same or higher demand is pushing prices for diesel up faster relative to the gasoline market.
"It's also important to note that gasoline and diesel are different markets," Dierker said. "The price is determined the same way, through supply and demand, depending on crude production, refining capacity, inventory, and demand. But refineries also respond to market signals to determine whether to produce more gasoline or distillates."
Kunal Sawhney, CEO of Kalkine Group, agrees that the problem with diesel fuel is multi-fold.
"First, there have been persistent supply issues due to low inventories," Sawhney told us. "Second, the demand has picked up over the past some months after countries have progressed from COVID-induced lockdowns. This is a double whammy." 
Right now, diesel fuel supplies are down and truckers feeding the supply chain are adding to demand. With COVID-19 cases in retreat in the U.S., more Americans are traveling again. The airlines are busy and using more jet fuel.
According to the Department of Energy's Energy Information Administration (EIA), retail gasoline prices have risen 26% since the start of the year. During that same period, the price of diesel fuel has risen by 42.8%.