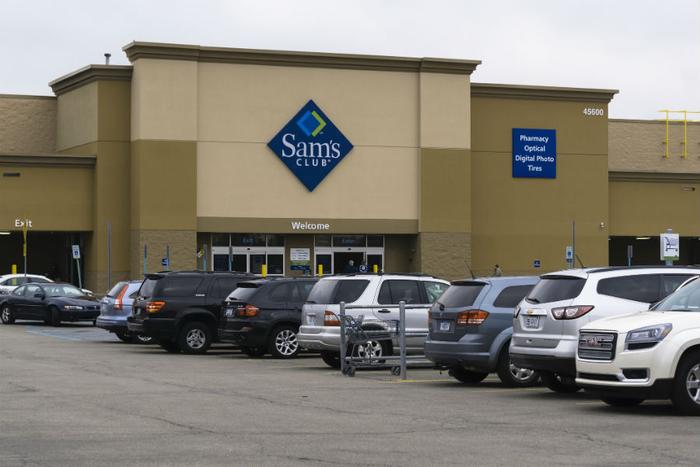 Warehouse membership clubs like Costco, BJ's, and Sam's Club typically offer consumers bulk items at a lower price than traditional grocery stores. 
Now, Sam's Club is announcing its latest discount offer: gift cards. Sam's Club members can get gift cards from some of the biggest brands at the store for lower prices. 
Save on flights, movies, and restaurants
The discounts on gift cards cover several major industries, including: restaurants, movie tickets, airlines, and video games. These deals are part of the store's spring promotional sales, and the company says they will be offered for a limited time.
Some of the biggest discounts include:  
Restaurants: 
$50 in Krispy Kreme gift cards for $37.50

$50 in IHOP gift cards for $37.50

$30 in Cold Stone gift cards for $21

$50 in Bob Evans gift cards for $40

$50 in White Castle gift cards for $40

$50 DoorDash e-gift cards for $42.50

$100 Panera e-gift cards for $85

$50 in Chuck E. Cheese gift cards for $37.50

$50 in Golden Corral gift cards for $40
Movie Tickets: 
Two Regal movie tickets in Philadelphia, New York City, and Washington D.C. for $21

Two AMC Black movie tickets in New Jersey, California, and New York for $22

$50 gift card to Movietickets.com for $37.50

Two Regal Cinema movie tickets for $19
Airlines: 
$500 Southwest Airlines gift for $450

This promotion has a limit of three gift cards per Sam's Club membership. However, one member can save up to $150 on air travel. 
Video Games: 
$100 in XBox gift cards for $90

Savings on a $100 Steam gift card

$100 in Nintendo eShop gift cards for $90

$30 in Roblox gift cards (plus free virtual item) for $26 
Membership cost is cut in half 
For those considering becoming a Sam's Club member, the company is also offering a discount on yearly memberships. Annual memberships currently cost $25 – half of what they usually cost. Members also get discounts on other store items, including groceries, appliances, and electronics, as well as regular savings on gas. 
A year of a Sam's Club Plus membership is currently $70, and this tier usually costs $110. This membership level also comes with early access to sales, 20% off eyeglasses, free shipping on online orders, 2% cash back on purchases (up to $500 back each year), certain generic prescriptions for free, and free curbside pickup.