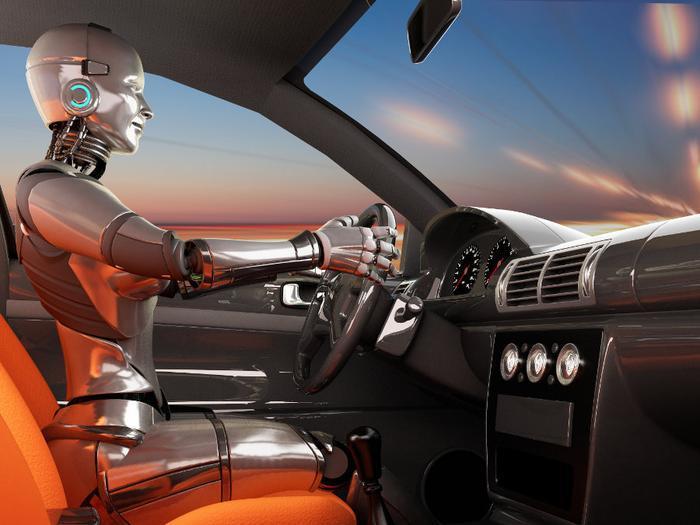 Memo to the automotive and technology industries: you might be in a rush to get self-driving cars on the road but consumers aren't in a hurry to ride in one.
A survey by J.D. Power finds, with the exception of Millennials, all other generations are becoming more skeptical of self-driving cars, not less.
"In most cases, as technology concepts get closer to becoming reality, consumer curiosity and acceptance increase," said Kristin Kolodge, executive director of driver interaction and HMI research at J.D. Power. "With autonomous vehicles, we see a pattern where trust drives interest in the technology and right now, the level of trust is declining."
Using last year as a benchmark, the survey found 11% more Generation Z and 9% more "pre-Boomers" say they "definitely would not" trust automated technology to get them where they want to go. But that doesn't mean they're against automotive technology.
Safety features are popular
Consumers of all ages say they are interested in learning more about technology-related safety features, such as emergency braking and steering, lane-change assist, and cameras that illuminate blind spots. They're just not ready to take their hands off the wheel, and Kolodge says that attitude is hardening.
"Forty percent of Boomers do not see any benefits to self-driving vehicles," she said. "Automated driving is a new and complex concept for many consumers; they'll have to experience it firsthand to fully understand it."
Perhaps, but the question remains just exactly how they will experience it. It is highly unlikely that the average consumer will be able to afford a self-driving car, at least not one of the early models.
Expensive cars
Price is something neither the automotive not technology industries are talking much about. Technology publisher Quartz Media recently noted the reticence of experts to discuss price, but said it found one who ballparked the cost of a fully autonomous vehicle at $250,000.
So far, however, the consumers who are open to autonomous vehicles aren't too worried about price. For all five of the technologies with the largest purchase intent gap, Gen Y/Gen Z has a stronger intent to buy than Boomers. These consumers say they are definitely or probably interested before they even know the price.
Price alone, however, is probably not the only hesitation on the part of skeptical consumers. They may share some of the same concerns as safety advocates, who have urged both industry and government policymakers to tap on the brakes as the move to put self-driving cars on the road.