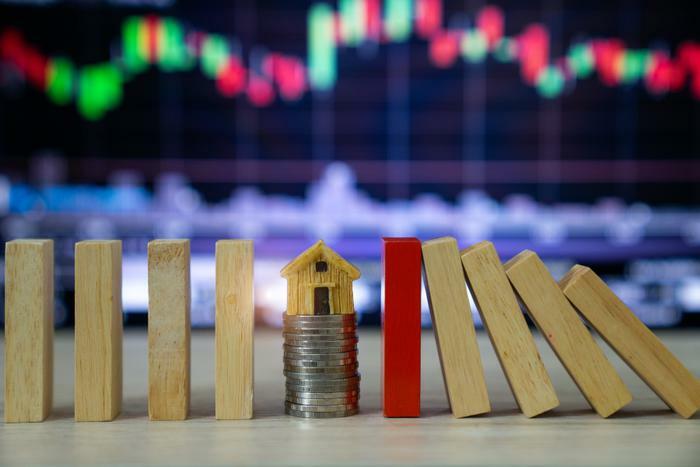 You can add the cost of homeowners' insurance to the list of life's necessities that keep getting more expensive.
We recently wrote that homeowners should review their insurance policies to ensure they have enough coverage to offset the effects of inflation. Now, it turns out the cost of the insurance policy itself is going up.
A new report from Policygenius shows that the cost of a home insurance policy outpaced the inflation rate from May 2021, to May of this year. While the official inflation rate clocked in at 8.6% during that time, home insurance premiums rose much faster – at 12.1%.
The study found that the cost increase for the typical policy increased faster than inflation in all but one state. Thirteen states saw the average premium rise more than 50% higher than the current inflation rate.
From May 2021, to May 2022, 90% of homeowners saw their quoted annual premium increase. For those whose premiums went up, the average increase was $134.
Higher building and repair costs
Reasons for the sharply escalating premiums vary. One reason is the staggering rise in building and repair costs over the last few years. Many policies offer some inflation adjustment protection, and insurance underwriters are raising premiums to reduce their risk.
The study also found the following:
In multiple states, home insurance costs have increased at more than double the rate of inflation. Over the past 12 months, home insurance premiums are up as much as 18.5% in Arkansas, 18.1% in Washington, and 17.5% in Colorado, increasing by more than twice the rise of inflation during that same period.

New York was the only state in Policygenius' analysis with a premium increase that was lower than the inflation rate, at 8%. Homeowners in New York saw the lowest increases at renewal since last year, with an average premium hike of just $56.

Oklahoma saw the largest premium increases, with policyholders seeing their premiums go up $257 on average.
Shop around
Pat Howard, a licensed property and casualty insurance expert at Policygenius, points out that home insurance coverage and premium amounts are based on the rebuild cost, which considers the price of lumber, roofing, contractors, and anything else that goes into building a home.
"It's important for consumers to know there are multiple ways to lower your premium, including regularly re-shopping your home insurance, bundling insurance policies, or installing smart home devices," he said.
An easy way to compare your current home insurance premiums with the most competitive in the industry is to check out the ConsumerAffairs Buyer's Guide to Best Homeowners Insurance Companies.