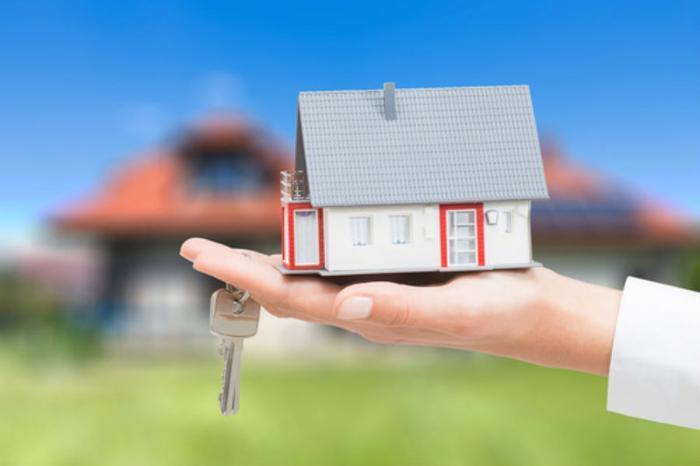 April kicks off the spring home-buying season, and this year, for the first time in a long time, there's good news for first-time buyers.
There are more entry-level homes for sale and they aren't rising as quickly in price. The median price of an entry-level home -- one valued in the bottom third of the overall housing stock -- is growing at the slowest rate since mid-2016, according to research by RealEstate.com.
The report also shows the inventory of entry-level homes, which has shrunk in recent years, is growing once again, meaning buyers have more choices and less competition.
That's the good news. The bad news is that the price of the typical entry-level home is a lot higher than it was a few years ago. The RealEstate.com report shows the average entry-level home is now valued at $130,200, up 9.2 percent from a year ago. Believe it or not, that's the slowest rate of annual appreciation on record since June 2016.
Homes not likely to get cheaper
A year ago, the average entry-level home price was growing at a rate of 12.5 percent. Absent a catastrophic economic event, such as the 2008 financial crisis, home prices aren't likely to go down. But if prices level off and incomes keep rising, first-time buyers may have a better opportunity to become homeowners.
Of course, all real estate is local, and home values can vary widely from market to market. As we reported last week, a study by Zillow found market conditions for first-time buyers were the best in Tampa and Las Vegas.
Tampa also showed up well in the RealEstate.com study. Forty-two of the 50 largest U.S. metros saw slower entry-level home value appreciation compared with a year ago, with Jacksonville and Tampa experiencing the biggest declines in appreciation.
Inventory growing again
Lower-priced homes have been in short supply because home builders are focusing on more expensive houses since the profit margin is greater. Despite that, researchers say the inventory of entry-level homes rose 4.1 percent over the last 12 months, a sign the researchers call a real shift in the market.
Before this trend took hold, the number of entry-level homes on the market had fallen on a year-over-year basis for nearly four years. Salt Lake City and San Jose saw the biggest increases in entry-level inventory, up 67.2 percent and 60.1 percent, respectively.
"Buying a home for the first time is an incredibly exciting yet extremely stressful time," said RealEstate.com General Manager Justin LaJoie. "Potential buyers who tested the waters in recent years should have an easier time now, which should be especially good news for anyone who made an offer but lost their bid for a home."