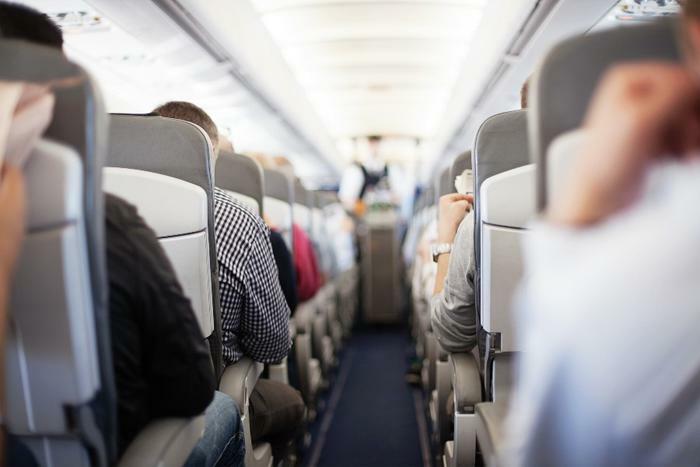 The Federal Aviation Administration (FAA) has called on U.S. airports to take action to combat the rise in unruly passengers that has taken place this year. Regulators want airport police to arrest more people who are unruly or violent on flights and for airport bars and restaurants to stop selling alcoholic beverages to go. 
"While the FAA has levied civil fines against unruly passengers, it has no authority to prosecute criminal cases," FAA Administrator Steve Dickson wrote to airport officials around the U.S. in a letter released Thursday. 
Dickson added that passengers who exhibit unruly behavior on planes are often met by law enforcement officers at airport gates upon landing, but these passengers are often released without legal consequence. 
"When this occurs, we miss a key opportunity to hold unruly passengers accountable for their unacceptable and dangerous behavior," he said.
Alcohol a factor in many incidents
Since the start of the year, the FAA has received 3,715 reports of unruly passengers. The agency said it's concerned by the fact that flight attendants have reported being harassed, threatened, and even physically attacked.
The FAA said more than 2,700 of the 3,715 reports of unruly passengers it has received since January have involved passengers who refuse to wear a mask. Alcohol use has also been cited in a number of incidents. 
The agency said its investigations have determined that "alcohol often contributes to ... unsafe behavior." Dickson said airport bars are contributing to the problem by allowing passengers to take alcoholic beverages to go.
"Even though FAA regulations specifically prohibit the consumption of alcohol aboard an aircraft that is not served by the airline, we have received reports that some airport concessionaires have offered alcohol 'to go,'" Dickson wrote. "And passengers believe they can carry that alcohol onto their flights or they become inebriated."
The FAA is calling on airports to help put an end to that behavior by making public-service announcements about the rules.
"Airports can help bring awareness to this prohibition on passengers carrying open alcohol onboard their flights through signage, public service announcements, and concessionaire education," Dickson said.
The FAA noted that it still has a zero-tolerance policy for in-flight disruptions, which could lead to fines as high as $52,500 and up to 20 years in prison.