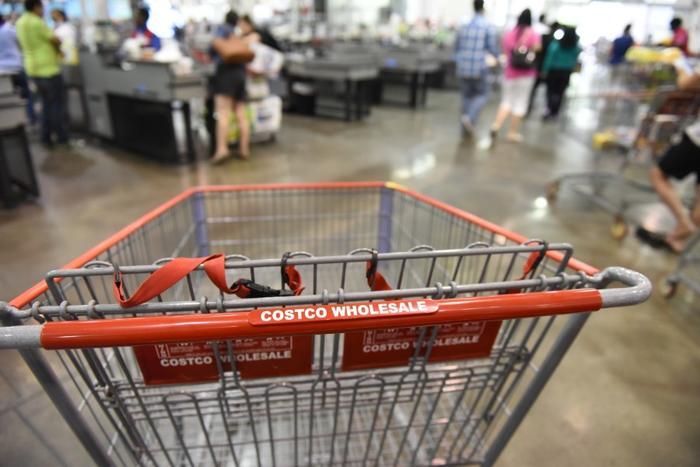 Sam's Club recently announced that it would be raising its membership prices. The membership club owned by Walmart hiked basic memberships from $45 to $50 per year and top-tier memberships from $100 to $110 per year. 
However, in recent news from rival club Costco, the company announced that membership fees won't go up right now. Currently, consumers can get an annual basic membership at Costco for $60 and an annual higher-tier membership for $120. 
Richard Galanti, Costco's Chief Financial Officer, recently announced that the company's fourth-quarter sales were higher than expected. This in turn translates into members' annual fees staying put for a while longer. 
Galanti said that while the company typically raises membership fees every five and a half years, with the last increase coming in 2017, there's no rush to do so right now. During a time of inflation when not many things are going down or even maintaining the same price, the news is certainly positive for consumers.
However, consumers shouldn't expect to get too comfortable with the current prices. Galanti explained that prices are likely to go up again – but the timeline of the increase remains unknown for now. 
"In terms of membership fees and a possible increase, there are no specific plans regarding a fee increase at this time," Galanti said in an earnings call. "We're pleased with our growth in both top-line sales and membership households over the last several quarters and in member loyalty as reflected in increasing member renewal rates. We'll let you know when something is about to happen." 
Saving money with membership clubs
A recent report from ConsumerAffairs showed that buying in bulk at membership clubs tends to be worth the annual fee. With groceries and gas costing consumers more than usual, going to Costco, Sam's Club, or BJ's can be an affordable way to stock up on the necessities – and fill up your tank. 
The report found that something as basic as toilet paper can cost nearly 5.5% more per roll at smaller retailers compared to buying larger quantities at a membership club.
While shoppers with lower incomes tend to not be able to afford to buy in bulk, there are savings to be found when doing so – especially when looking at the costs of these items in smaller grocery or convenience stores.