---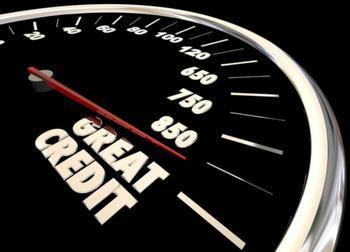 It takes seven years for a foreclosure, short sale, or bankruptcy to come off a consumer's credit report.
Since the height of the foreclosure tsunami was 2009, a lot of former homeowners, whose credit has been practically non-existent since then, are getting back on their financial feet.
According to an analysis by Experian, one of the three credit agencies, 2.5 million consumers will see their credit standing improve sharply between last June and next June. Of these, the credit agency says 68% are scoring at near-prime or higher credit levels.
Back in the credit market
It means that millions of consumers, largely shut out of the credit market since 2009, will be able to take out loans again. Those who want to buy a home again will most likely qualify for a mortgage, putting even more pressure on extremely tight inventory levels around the country.
Experian also reports that formerly foreclosed or bankrupt borrowers who have already shed those events from the credit reports have returned to the credit markets in large numbers and, by and large, are showing good financial behavior.
The Experian analysis shows 29% of consumers who sold short between 2007 and 2010 have opened a new mortgage, with a delinquency rate that is a full percentage point below the national average.
Win-win
"With millions of borrowers potentially coming back into the housing market, the trends that we're seeing are promising for both the mortgage seeker and the lender," said Michele Raneri, vice president of analytics and new business development at Experian.
Raneri predicts that in the years ahead, these so-called "boomerang borrowers" will be a critical segment of the real-estate market, and perhaps could propel prices still higher.
The Experian report shows that homeowners who had a foreclosure in the past but now have qualified for a mortgage have an average credit score of 680, more than 20% higher than their score at the time of foreclosure.
The record is even better for consumers who sold short. Those who have now qualified for a new mortgage have an average credit score of 706, up 16.5% from when they were forced to sell.
---