Consumer Complaints and Reviews

A credit card I never had appeared on my credit report. In trying to connect online with Equifax to dispute this item I was told they had my account. Then I was presented with a list of items supposedly on my account. Not one of them was true, so I checked "none" on all of them. As a result, my request was rejected and I was directed to another for that asked for a confirmation number. Since I hadn't filed a report, I had to such number, so that form was rejected. This is classic Catch 22, with no way to contact them to dispute something on my credit report without going through other items that deny me access to the dispute process itself. I had no problem online reporting this non-existent credit card to TransUnion. From my own experience and what I've read, it seems that Equifax causes immeasurable damage to many people with their arcane and hostile procedures.

Tried placing a fraud alert on my Equifax account as there has been some unauthorized use of my CC. I filled out the online form and hit ENTER only to be notified that "our system is currently unavailable". Tried again with the same result. Had the same experience several years ago. Completely unacceptable. Horrible service or more accurately DISservice.

Equifax is terrible with updating information on my credit report. It takes them 2/3 months to post payments and adjust outstanding balance(s), but yet Creditors tell me they report every month the balance and payments! Yet, we have a $400 charge on a credit card, and Holy Moses! It's on my credit report within days! How does a 'Inquiry', which I did not authorize get on my report? All I got from Equifax was, 'it's on your report for 2 years', even though I never authorized it. I called Bank, that did Inquiry and told them I never authorize, and reminded them, 'I've never done business with you', they took care of it within minutes!
I also made current payments on accounts, and had information clarified on my report, and guess what... MY CREDIT SCORE DROPPED! What exactly is 'Equifax' purpose, when the consumer has to do all the dirty work, and their Agents don't do anything, but offer you a 'Free Month' for your problems, or... "I'm sorry for what you are going thru"! We are looking into buying a home, but yet, our Credit report is never accurate! Our mortgage agent told us they might have to adjust, verify records with creditors, but would have to charge us for that service! Why pay Equifax $15 a month, we canceled service!

After obtaining my boyfriend's credit report which was paid for from my bank account I wanted to cancel membership. They won't do it without speaking to my boyfriend. The membership cost is coming out of my bank account, but they have to speak to him? What a terrible business. I will never ever use Equifax again. Oh, and I was on hold for 40 minutes!

Just like A. Y. of Los Angeles, CA on May 11, 2017 I stopped using Equifax and didn't bother to cancel as my credit card was expiring so I just didn't update with the new details. A month later I see that the monthly subscription has debited and they have updated my details. I live in the UK and here I'm pretty sure that is not allowed. I called the call cen1tre and they told me I must have done it! Unbelievable. It was also pretty difficult to cancel and cannot be done online.
How do I know I can trust these reviews about Equifax?
829,326 reviews on ConsumerAffairs are verified.
We require contact information to ensure our reviewers are real.
We use intelligent software that helps us maintain the integrity of reviews.
Our moderators read all reviews to verify quality and helpfulness.
For more information about reviews on ConsumerAffairs.com please visit our FAQ.

It astounds me that these people refuse to acknowledge and/or correct their errors. My attorney and I have been going around in circles trying to correct my report and all to no avail. These people should not be allowed to participate in this field of endeavor due to the enormous amount of inaccuracies generated by them. SHAME ON EQUIFAX!

I have Credit Karma, my Equifax score dropped 64 points after going up 46 last week. The reasons are because I have made my car payments on time and because two items dropped in amount owed. Really? Isn't that a reason to raise it? I call Equifax and the only help I get is a rep telling me to sign up, pay for the score and then she can help me. BS!!! Equifax is a rip-off company and should be held accountable for it. She tells me Credit Karma is not accurate... Well that app is the only one helping to get my scores where they should be. So Equifax is wrong and is only interested in people paying them.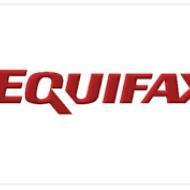 I purchased a new home and I was going to be moving into it in about 3 weeks and I had to obtain new electric and gas service prior to moving in. I contacted the utility company in that area and had applied for new service. While I was on the phone with the agent and completing the application she replied to me. "Sir, I am sorry that we are unable to provide you services at this time as you have a fraud alert on your Equifax credit file". I replied, "What...? I just was approved for a mortgage and I purchased a new car about 4 months ago and there is nothing wrong with my credit as I always have paid all my bills on time". She replied, "I am sorry Sir, but until the fraud alert is removed from your Equifax credit file we are unable to provide you service and you must contact Equifax directly to have it removed".
Well, I called Equifax and it took at least 20 minutes to get someone on the phone in the right department to help and assist me and this is when the horror show began. First the customer service agent was rude, arrogant and had a bad attitude problem and I explained my situation and circumstances to her. She replied to me, "Sir, in order to have this fraud alert removed from your Equifax credit report you must fax in all of the following documentation, your current driver's license, a copy of your Social Security card, a copy of your last 3 months bank statements, a SSA89 form, and other documentation and once we receive all of that and it is verified it will take up to 3 business days to have it removed and we will send you an email notification that it has been removed".
I gathered all the documentation they had requested and faxed all of it to them the next day and I received a confirmation page that they in fact did receive all 12 pages. I waited about a week for this confirmation email from them stating that the fraud alert was removed and deleted from my credit file. That email never came and to this date 6 months later with repeated phone calls, faxing everything at least 6 times they still have failed to remove the fraud alert from my credit file.
I was in a real bind as we were going to be moving into the new house and it was mandatory I had electric and gas service so I had no choice or option but to ask one of my relatives to put it in their name until this problem was resolved. My relative did it for me but it was very embarrassing and uncomfortable asking someone else to put electric and gas service in their name and it was all due to the fact that Equifax did not do their job after I had fully complied and supplied them everything multiple times that they had requested from me. This is still an ongoing problem with Equifax and I filed a complaint with the FTC about this whole matter and situation as in my opinion Equifax is unprofessional and should not be allowed to be in business. The Equifax Horror Show continues. ** them!

I called Equifax the day that my subscription was ending to cancel my subscription. When I finally got to speak to someone, they informed me my card had already been charged. Not only were they COMPLETELY rude and unprofessional, they do not have any type of refund policy in place. Essentially they can charge you for whatever they want, whenever they want. Their advice was to, "dispute their charges with my bank." Unbelievable. PLEASE DO NOT give them any of your money. You will be sorely disappointed. Their reports are not user friendly, and the information in their report is less accurate than other companies.

I am trying to get a home Ioan and cannot because Equifax is not generating a score for me. Have started my process of attempting to find out why Equifax has not generated a credit score that is visible to me (online) or a to the credit company attempting to get a score for me, since May 12, 2017. I have spoken to 14 different individuals at Equifax and not one person is willing to take the time to identify why we cannot see a score for me.
I have been told something different such as, it was the fraud alert I had placed on my account over 5 years prior that was causing the issue, to my name, then it was my address, and finally when they could not see any other issue with my information it became things such as, it is fine on our end, it is the creditor's problem in the way they are running it, and the one I like the best when I got super upset with the escalation department, I advised that no one within Equifax cared to take ownership, I was then told by Chris in the escalations department - I can see how it may appear this way - meaning that I can't see my score.
I explained, "No Chris, it is a fact that I nor the creditor can see the score." He went on to say, he could see a hard hit from the creditor and as I told all of the other 13 people prior to Chris, yes but the score is not being generated. Chris only spoke with me because of a survey. He told me that he would look into my issue and call me back - Hey Chris, I am still waiting for your call. Each individual had very little patience, interest or concern of my issue, which has left me stuck. I cannot do anything about it and I am extremely, extremely, extremely angry with the lack of concern by this company. I cannot get a home loan approval to this error within Equifax system and I think it is absolutely shameful that my ability to move forward in life is left in the hands of people such as these. Uncaring, unconcerned and lacking some real serious training on ownership and empathy.
Back to some of the individuals I spoke with such as Jamal, who advised me that he was a manager, the highest level I could go in speaking with someone regarding my desire to escalate, and there was no one above him. He gave me a telephone number to the Consumer Business Department and told me to have the mortgage company call that number. He advised that I could not call the number, they would have to, because that line only deals with businesses. Although I did not believe it was the mortgage companies issue to help resolve the error with Equifax, I did reach out to them, asking if they could. They did and guess what - as soon as they called that department, they were advised that they could not speak with them regarding a personal/individual score. I was absolutely furious at this point. I called back again (some 6 - 8 hours of phone time later with Equifax) and of course (once again) ha to start all the way over from scratch.
I spoke with only one individual who was one of two David's, who appeared to know what he was talking about. He advised, that Equifax has not generated a score for me since 2012 due to some error and that my file needed to be re-run or something to that extent. He advised that he could not fix it because that was not his department (of course) and that he would transfer me to the department that could fix it. I asked him to please explain to the person because I had already been transferred a few times prior and really did not want to continue telling the story from the beginning. He advised that he would definitely do so. I waited patiently on the phone and a new voice answered by saying "how can I help you". I (being in shock) asked if David explained the situation to him. His response was, he gave me some brief information.
So again, I had to start from scratch and went all the way up to why David said I needed to be transferred to him. After all that was said, this individual said he would not be able to help because that is not what he does, I would need to speak with customer service. I was absolutely floored. The mortgage company has tried to do what they could. We were told that there was something back from when a fraud alert was placed on the account (although now removed) that is causing the system to not generate a score and a ticket was opened.
I just received a message being told, that there is nothing else the mortgage company can do for me based on Equifax's inability to fix the error. I was even asked to reach out to my current creditors and have each of them run an emergency credit for me because they have not done so in years. I advised if that were the case, why are the other credit bureaus getting the information. The common denominator would be an error within Equifax. I have experienced horrible service before, but THIS tops all. I have no idea what I can do at this point, as no one in Equifax appears to be interested in considering there may be a glitch in their system. I practically begged that someone ask the IT department to look into the issue, but each time, each individual appeared to be more worried about tying up their Average Handle Time. I even received a closed file to my online complaint, prior to speaking with the escalations department.
But wait, it gets even better. You know when you are asked before the call begins if you are interested in taking a survey. I would select yes. Because I was upset I had two separate Equifax employees who did not want me to take the survey so they tried to put themselves on mute until I hung up first. The second person, which I believe was Kate in the Personal Solutions Customer Care department, held the phone. Even though I could hear silence, I asked her was she going to allow the call to go over to the survey. She immediately came back on the line saying - sure, sure ma'am, one moment. She then placed me back on mute. I said I have all day and I will sit on the line as long as I need to. She then transferred my call to an inactive number so that I had no choice but to disconnect the call without taking the survey.
I did not get everyone's but to Gad, David(s), Wilma, Zooey, Miss Toussant, Kate, Bianca and ESPECIALLY Jamal and Chris, you all should be truly ashamed of the lack of service you provided. I plan on sharing my story with anyone and everyone who will listen. I am unable to get a home loan and still have an unresolved issue with Equifax after spending over 8 hours on the phone and 12 days after reaching out for some assistance. Equifax, you really need to take time to train employees to take ownership. You are trusted with very important and valuable information to consumers, and to show the lack of concern the way that you do is ABSOLUTELY SHAMEFUL.

This is the second time I've had to confront them. TransUnion and Experian both give me excellent credit scores while Equifax gives me a "poor". Looking into it they show completely inaccurate information. This is not just annoying, it can cost me a lot of money. Too bad you can't sue the crap out of these guys. They richly deserve being class action'ed out of existence.

Equifax is a credit bureau firm that is relied on by a huge number of financial organization. Therefore I was surprised that their client information on me is incorrect and my mortgage application is delayed as a result. There are others who have confirmed this. My credit rating is excellent but since Equifax has my current residential address as the one for which I sought a mortgage for many years ago and never submitted it anywhere as my residential address, the bank is waiting for a correction and collation of two files. The process of correction is archaic and fax based. It reflects on the institution's inability to stay current with today's methods of quick communication. They show extreme reluctance in accepting that the data errors are actually faulty systems and process management pitfalls. In my case there is no one else other than themselves to blame for gross errors of information compilation.
I cannot comprehend why they do not employ the exhaustive, repetitive and often tiresome security and privacy techniques that they put their clients through to verify the dubious sources that have obviously corrupted vital data. The cost of correction and delays thereof are unfairly passed on to the unsuspecting public. Therefore the public and institutions should be aware that this organization is not to be relied on. I believe there are other credit rating companies that do a good job and Equifax Canada should be relegated to the annals of history.

I feel rather relieved to see all the complaints as I thought the issue was occurring with just me. I called Equifax because I put a fraud alert on my account. I contacted Equifax to receive my credit file so that I can see what was showing to dispute it if need be. I spoke with someone in India who I could barely understand. Then she stated she would "try" to help me. OK if she does not know what she is doing then she needs more training and does not need to be taking calls.
Someone stealing my identity to obtain services is something that already has me heated. Then speaking on the phone with Equifax made my issue a thousand times worse because they did not care at all. The lady even asks me questions that did not relate to me such as "have you had a credit card". I stated no, she stated that I failed the verification process. Really!!! Someone is using my information fraudulently. How in the heck will I know what they received using my information. Someone needs to do something about that company because this is a serious matter that I am going through right now. Heck anyone stealing someone else's information is very serious. If Equifax does not seem to care then that is fine. They should no longer be in business period!!!

Rep was abrupt and rude. It became obvious that as soon as I was not going to buy anything, her tone changed. She tried to get me to sign up for a paid service by using a different name for it. When I challenged her and declined services without saying thank you she said, "Okay, goodbye," and hung up.

I called Equifax and was on their website at the same time. After asking if I would receive a credit report straightaway, they said if I filled in the form on line I could access my report immediately. After filling in the forms online I received an email which stated that I could not access my report and had to email documents over. The woman was on the phone at the time still and she then told me I could not receive my report after she told me I would receive it beforehand, she kept going round in circles as reading from a script as I challenged her as being dishonest for leading me along to get me to fill in my credit card details. Very suspicious of this company now as they do not tell you the full facts before getting you to jump through hoops and then they still do not send you the information you require. DO NOT GO WITH THESE PEOPLE!!!

Has anyone else had their credit card numbers updated by Equifax without your knowledge?! Including the security code on the back? I had to close my debit card due to fraudulent charges and received a new one around the end of April. I was planning on canceling Equifax and then I noticed a charge on my new debit card. I NEVER entered my new credit card information and I just used it about 6 days ago. When I checked my Equifax account all of the cc information was placed in there INCLUDING the security code on the back.
I contacted Equifax to 1. Cancel and 2. Ask how in the world this happened?! Their explanation was that it's not their doing and my bank send them my information and authorizes for them to use my cc information and there's nothing to worry. Worst response ever. Best part, it seems my cancellation activated another free trial which I said NO to. I seriously don't know how this is even close to being legal but I've contacted my bank and I'm about to speak to my family members who are all lawyers. Has this happened to anyone else?

For some unknown reason, Equifax has gone downhill in their credit reporting. If you don't join their credit reporting system on a yearly fee, they don't report your credit right at all. They partner with TransUnion when it comes to Credit Karma. Just how can TransUnion have a much better credit rating score than Equifax, I don't understand at all. A 30 point difference on my report and I don't like it at all. They really need to be reported to the Federal Trade Commission on their credit reporting and held accountable for their actions in reporting bad credit on one's credit reports. All three credit reporting companies should share and report the credit the same exact way. Just why our government doesn't get involved with this is also a shame on their part.

I purchased a product called Complete Premier Protection Plan and got charged for it. The product is intended and capable to refresh everyday, but it stopped working since April 24th 2017 and I a ticket was opened to resolve the issue from customer service. Today is End of 9th May 2017, I never received any Call or Email related to Issue and whenever I call to customer care they will make me wait for 30 mins. That's minimum and later they will say they will escalate the ticket and until now it's almost 10 times they escalated and no resolution and no refund, nothing. After talking to Customer service I was told that ticket is in Pending research status and it will take 7 to 10 days more. This is so horrible that they can't even differentiate the HIGH priority and SEVERITY of the tickets.

Equifax customer service reps are very rude and unprofessional to not do their jobs accurately. On April 28, 2017 my bank denied me of a loan I was trying to get due to Equifax having 2 files on me per my bank rep and not Equifax. So I contacted the dispute department not that I was disputing but because I needed to merge the 2 files that I had no knowledge of until my bank told me which is neglect on Equifax. So I was told that I had to fax my ID for Identity theft purposes. I never spoke of identity theft just to have my files merged. On May 2, 2017 I faxed the information and was told that I had to give them 48 hours and I would receive a letter in the mail confirming that my matter had been handled. I never got a letter.
The rep that told me that was rude and also told me that he couldn't even confirm that my fax was even received due to them working in a queue. I am in the customer service field and there has never been a time where I couldn't verify a customer's fax because it was in a queue. He would not give me any information due to him stressing that it takes 48 hours. Well today is 5/9/17 a week later and I called and spoke with a rep name Kenny and she told me that she had just pulled my fax and placed me on hold to merge the 2 files.
Finally I was able to find out what 2 files I had which were simply one was in my married name and the other was in my maiden name. I understand that Equifax is one of the 3 credit bureaus and people get divorce and remarried all the time and because of their lack of customer service performance my files were not merged together. I am not to do this but Equifax should. So Kenny said I have to allow 24 hours for the merge to be updated. So originally 48 hours turned into a week and a week has now turned into another 24 hours. This is ridiculous that a credit bureau is not doing their job but when a consumer wants to know about my credit it is easily done but when I as the person responsible for this credit have to be told lies on how long it will take in a rude fashion. Shame on you!
Kenny was the best rep I had while dealing with these people and she voiced to me that the job that was suppose to be done last week was not done but she handled the matter. If in 24 hours it is not merge I will speak with another supervisor cause the first one was rude. I am very unhappy with how I was handled! SHAME ON YOU EQUIFAX! DO BETTER! YOU CHOSE THE JOB NOW HANDLE IT ACCORDINGLY OR FIND OTHER MEANS OF EMPLOYMENT.

This company is by far the worst of the 3 credit reporting agencies. Their business practices are prehistoric at best. They haven't had my correct address or reporting info on file for 5 years now. How can a company be so "trusted" when the info they have is 5 years out of date? For them to change my address I had to jump through so many loops I almost gave up. This company shouldn't be trusted with such an important piece of info such as our credit history. I own and operate my own business. If I was to treat anyone of my customers this way I wouldn't be In business

This company is fraudulent. Equifax reports scores as high as 40-50 points below Transunion and Experian. My credit has been moving in the positive for over a year and my score hasn't move on point. There is now a 40 point difference between what Equifax is reporting compared to Transunion and Experian. I now make sure I ask creditors which company they use when running my credit. If it's Equifax I pass. When you call you get someone in India that is rude and has no idea what they are talking about and you can't understand them. I asked them to explain why my score has remained the same for over a year and they told me they couldn't give me that information.
These credit companies need to be done away with because they can really affect a person's ability to live. These score affect almost everything. I tried the Equifax online reporting and that is a waste of time because the information being provided is not correct. If anyone is having the same issue and thinking of filing a class action lawsuit let me know.

I reported an issue on my credit report and was informed it would take 48 - 72 hours to resolve. I even received a confirmation email that it resolved, however nothing was ever changed on my credit report. I just called Equifax AGAIN and was informed that the first time the coding was entered wrong, and there was nothing they could do except re-enter my dispute, and I would need to wait an additional 48 - 72 hours. The woman asked for my email three separate times and then informed me how important it is to have a high score to receive a mortgage and that I would benefit from their membership package, which I also already pay for. She then kept pushing me to pay for a higher cost package. Looks like they're really good at selling you stuff, and incredibly poor at actually updating and maintaining accurate records. I cannot believe this company is allowed to drastically impact people's credit with poor customer service and inaccurate reporting.

For over two years I have tried to get my phone number changed and updated. This has been an impossibly frustrating task!!! When I paid to set this up I have a company cell phone. When I switched jobs, I got a different phone and phone number. Little did I know that because the phone was not in my name I was told "I'm sorry sir, we cannot complete your request without a copy of your current phone bill." I had sent my driver's license, birth certificate, income tax, passport, and social insurance. Like really!?! That's not enough proof??? I eventually just got a phone in my name and sent that in when I tried to get a car loan. The people on the phones are completely incompetent and read from a script. So they do not answer your questions or concerns. When I asked the one person how long it would take she said 3-5 business days. 6 business days go by and nothing in the mail.
I call again the guy now says from his script, 3-5 business days!!! Again!!! When I asked why, he says the exact same thing. In other words I got absolutely NOWHERE!! Just want to thank Equifax for interfering with my life in a very negative way. Oh, and who will pay the credit card interest for the deposit I put on the car that was refundable once the deal went through. I would rather deal with fraudsters that deal with you ignorant people!! I will never use this service again and I tell everyone about the bad experience you people put me through!!

It is a waste of money and they lie to you when offer $4.95 free trial... Because I cancelled mine before 30 days and they charged me $19.95 for next month saying I did not cancel it before billing date... Anyway I will never use this service never ever again.

I signed up with Equifax for monitoring service and fraud alert. When open disputes closed and I was attempting to view the results of the disputes; discussing these questions with the agents led nowhere. I have had 3 calls and 2 faxes in the past 60 days to Equifax updating my mailing address per their requested method of communication (fax). Even after calling today a 4th time to check if they mailed out the results of the aforementioned disputes, they had not done it! Unfortunately the customer service seem to not understand what is going on. Every department I speak with is unable to do anything, transfers me to another department, until eventually someone tells me what I want to hear to get me off the phone.
All I wanted was confirmation in mail form, digital form anything of the dispute closing. Yet no department is able to resolve my concern. I just got off the phone; over a 2 hour call. The last 30 minutes we're just trying to end my account. The agent asked for feedback, then proceeded to correct me, stating that they "are doing the best they can". Ultimately, the agents in every department don't have good training to deal with their own system. Agents were unable to do basic things like update my information, send me an email, send me a letter, or even answer questions about the website, where to access online dispute information, etc. My expectation for Equifax was at a minimum to have conversations with people without repeating myself 2-3 times for every proposition.

I disputed a few items on my report. Equifax took 14 points off my score for the disputes. I've been working on fixing my credit for a year and a half now. It's pointless. Rep said in order to increase my credit score I need to obtain a mortgage and a revolving account. Surprise, surprise, I can't get either with such a low score plus Equifax doesn't handle disputes accordingly. Cash on the barrel for a house, car, and everything else. Credit bureaus should be done away with. It hurts the consumer and seller too.

In January I paid to be able to see my credit score on Equifax because I was buying my first car and wanted to be sure everything was ok. I told myself that I will cancel my subscription the next month. In February I wasn't even able to see my account! I thought to call but I didn't had time and forgot. Last week I decided to end this. I then try to connect to my account, I wasn't able, then I try the "you forgot your password" and it didn't do anything. Then I called and the first thing I heard was that they were too busy. So I send them an email in French... because I live in Quebec city, French is my first language and Equifax Canada is based in Montreal, a city in a French province! So, the next day I received an automatic answer telling me that they are receiving an abnormal amount of requests and that I will receive an answer in the next 2 business day and that automatic message was just in English. They are suppose to at least send it in both languages.
So at the end they were saying that if I had anything to add to answer by this message... So, I send them an answer about the fact that they are oblige to answer me in French since I send them my question on the French part of their website and in french and that it wasn't acceptable to receive an automatic answer only in English! So tonight, a week after, I received an automatic messaged in English, then in french, telling me that my case is closed. I HAVE NEVER RECEIVED AN ANSWER FOR MY QUESTION! And then I received another message containing a survey in English only. OK I speak English very well but IT IS MY RIGHT to be answered in French in this country. So now I am going to search where I can make a complaint about the fact that I can't receive any answer in French.

I canceled my Equifax monitoring product due to their customer service department is horrible. They can't help you with anything. I had a simple request. I disputed a DirecTV inquiry that came on my report without my consent. After jumping through 32 hoops I was told they couldn't help. I have no use for the monitoring product if that's the case. Also you get transferred out of the country to someone that you can't understand and has no clue what they are doing. I think we should boycott all companies that have overseas customer service. I am going to and will start with Equifax.

Equifax will not remove a negative account from my credit report that legitimately is not mine. I opened an investigation with all three credit reporting companies. Both of the other companies removed the account because it is fraudulent and the collection agency had no right to ever put it on my credit report. Equifax investigates it and comes back with "we have verified this is your account". I know for a fact they did not investigate because if they had they would have discovered just as the other reporting companies did that it is a fraudulent account. Equifax is horrible. Now I have to waste more of my precious time to figure out how to get this removed.

I have disputed a claim that I reviewed on my Credit Report with Equifax. I have disputed the same issue 3 times and have yet to receive proper or sufficient assistance, and this is with me assisting them and advising how they can quickly determine that the claim is not mine. For example, if you have someone saying that you owe a Medical bill and you want to prove it isn't yours then checking the Date of Birth and SSN should be a simple way of doing so, but Equifax just claims that my name was confirmed by the Medical company. Of course I have a common name but I implored them to check my Birth date and SSN with their Medical records and they responded, "We again confirmed this claim belongs to you via your name." This cannot be real, I don't believe that they can't do a basic check unless they really don't care about the people they report about.

Barbara FriedbergPersonal Finance Contributing Editor
Barbara Friedberg, MBA, MS is a former investment portfolio manager with decades of financial experience. Friedberg taught Finance and Investments at several universities. Her work has been featured in U.S. News & World Report, Investopedia, Yahoo!Finance and many more publications. More about Barbara→

Equifax is one of the three biggest credit bureaus in the United States. They work with over 800 million consumers and 88 million businesses worldwide. Equifax has grown from a consumer credit company into a multifaceted information company.
Equifax Complete Premier: This subscription product provides three-bureau credit scores, provides alerts about suspicious activities and helps monitor your credit and Social Security number. This product is also available in a family plan.
Credit reports: Consumers may choose from a credit report from Equifax or a credit report from each of the different credit reporting agencies.
Fico products: Equifax offers a Credit Score Watch program which monitors the consumers FICO score. Their Score Power program includes a personalized score explanation and score simulator.
Credit report assistance: Equifax assists consumers in obtaining their free annual credit report and disputing information on a credit report. Additionally, individuals may request a fraud alert and place a security freeze on their report.
Credit education: The Equifax educational portal informs consumers about credit scores, credit reports, credit monitoring as well as identity theft protection.
Trusted: Equifax is one of the major credit bureaus and has a highly regarded reputation.
Best for Victims of identity theft, consumers who have a major upcoming financial decision and consumers who need monitoring.
Compare Credit Report Sites
Company Name:

Equifax

Year Founded:

1899

Address:

1550 Peachtree Street, Mail Drop 65

City:

Atlanta

State/Province:

GA

Postal Code:

30309

Country:

United States

Website:

http://www.equifax.com/