Consumer Reviews and Complaints

Please don't fall for their free credit report scam... you still got to pay a $1.00 with credit card which you don't realize you're signing up for credit monitoring which then is 19.95 a month. Really people just beware, don't get scammed like I was. I really could go on, but I won't.

First of all I checked my FICO score on Credit Karma. It was 98 points lower than my actual score. Then I started receiving prepaid credit card offers in the mail. There is no way of contacting Credit Karma to tell them to quit sharing your info. I called one of the prepaid card companies. They got my name from Credit Karma. Now I have to put up with junk that I don't need because my credit is not bad.

Credit Karma's credit reports are a joke. They are not accurate at all. Every week they change your rating up and down by as much as 100 points even if nothing has changed in your financials. I track my credit on many different credit sites. My credit is very good. Other sites are correct and don't change up or down more than 5 points in a month's time. If you pay attention to your credit worthiness they try to make it go down when they think you are going to make a purchase so the merchant can charge you more on interest. It is a game played between Credit Karma and merchants.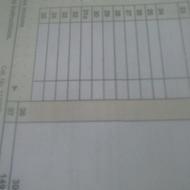 2016 tax year was the first time that I used their tax service and I WILL NEVER USE IT AGAIN!!! I had previously always used TaxAct and NEVER experienced any problems with their service. I will be returning to TaxAct for my 2017 return. Credit Karma's service is free and like everything in this world, you get what you pay for. They made a blatant, gross error in calculating my adjusted gross income and this screwed up both my federal and state returns. For the Adjusted Gross Income, you can make entries on lines 23-35. Then line 36 totals all of the previous lines up. I made ZERO entries in lines 23-35, yet Credit Karma put the amount in line 36 of $3,055.00.
Now, line 36 should have had a zero amount in it because I did not enter anything in lines 23-35 in order to even have a total for line 36. I have contacted Credit Karma to see what they plan on doing about this and I am awaiting their response. Meanwhile, I am receiving notices from both the IRS and Ohio State Income Tax about this error, which was not mine. Now, both my federal and state returns have increased in the amount that I owe which will also increase with penalties, etc. This is a totally unacceptable and gross error on their part. I feel they should have to pay the extra amount that both the federal and state want me to pay now. I AM LIVID WITH CREDIT KARMA AND I WILL NEVER USE THEIR TAX SERVICE AGAIN!!! STAY AWAY FROM THEM, STAY VERY FAR AWAY FROM THEM.

The whole thing seems to be intended for you to buy something from their website to repair your credit. I am a member of Experian, so I get to see my actual Fico scores from all three credit bureaus. My lowest score on any of the three is 757. Credit Karma showed my scores as 659. It was an obvious attempt to get me to purchase something to repair my credit, which did not need repair. I would never trust anything they say as their information does not reflect your true Fico scores.
How do I know I can trust these reviews about Credit Karma?
884,041 reviews on ConsumerAffairs are verified.
We require contact information to ensure our reviewers are real.
We use intelligent software that helps us maintain the integrity of reviews.
Our moderators read all reviews to verify quality and helpfulness.
For more information about reviews on ConsumerAffairs.com please visit our FAQ.

Ok been a Credit Karma account user for years. Never had a problem. Then I decide I'm gonna start working on repairing my credit. So I start disputing accounts that aren't mine. Big mistake. Not only does it reopen the account for another 7 years. Now almost weekly I'm getting new accounts added to my account that I know aren't mine. Accounts that have been opened for one month, for 58 dollars. 7 dollars 4 dollars. When you give Credit Karma access to your credit report. Don't do it.

I have had a good experience with Credit Karma and have enjoyed seeing my score and viewing the factors that attribute to my score and using their simulator to get an idea of how to manage debt. I have applied for credit at a few places for loans, credit card, mortgage and auto loans and have had my credit pulled and when I am told my score, it is consistently 15 to 25 points lower than what Credit Karma indicates. Just an FYI. And many of these credit application reports are using the exact same credit rating agencies that CK uses. I can see why CK does this. Of course as it makes you feel good and more likely to come back and click on credit offers, but I wish it were more accurate. Now I just log in and take the number and subtract 20 and I'm pretty much spot on.

Someone was able to set up a fraudulent account in my name. Months later, (and several CSRs) they STILL have not fixed this. They continue to ask for ID, which I send, and then they stop communication. The responses are very robot like, then all of a sudden I get something that sounds sincere. They start to follow through and abruptly, there is no further contact. One CSR commented that they take security very seriously (he was not able to view the documents I sent to prove my identity) and they said I had not sent the appropriate docs, which of course I did... 4 times now, plus I received confirmation that they had been received. You can't reach anyone by phone. I'm so disgusted - someone can set up a fraudulent account in 30 seconds, and yet they refuse to accept that I am the real person.

Went to check on my tax refund only to find out they never sent it in, even though I went through to the end, got the pin numbers and the PDF download. Hopefully the IRS will not penalize me, since I have a refund coming, but the PA one might be another story... Sounds like I am not the only one either. DO NOT TRUST THESE PEOPLE!!! BBB also has rated this scam agency poorly. I will now be trying to get them to expunge my personal data from their systems.

I went to the bank thinking that the credit score that Credit Karma gave me was accurate and the bank let me see the screen of the score. They pulled up and it was 15 points less than Karma had. I hope this post helps people.

I have been getting email after email from Credit Karma saying, "Apply for the Blue American Express card and your chances are very good!!!" Really I don't think soooo... applied and got shot down with a credit TransUnion credit score of 709 and Equifax score of 703. I make 90k a year and my credit score is good. Karma do me a favor. Don't play with my emotions harassing me to apply knowing I have zero chances!!! Don't lieeee you turd burglar.

Everyone has heard Credit Karma is free... well yes they are. Yippee. Does anyone tell you that they advertise several credit card companies designed to help we the consumer build our credit back up? Isn't that what they advertise to help us the consumers even if we have bad credit? They (Credit Karma) don't know who will be denied but they fail to mention that every time you are denied it also brings your credit rating score DOWN... so tell me how helpful are they again? To me I feel cheated by this false advertising of credit cards that are supposed to be designed to make my credit score go UP when in fact it has created a negative effect on my score and these are credit card companies that are RECOMMENDED by Credit Karma themselves by their own admission. FALSE ADVERTISING...

Thought I would try Credit Karma since they offered filing taxes free of charge... Learned that you really do get what you pay for. Although I am at the beginning of this process, after reading other reviews, it sounds like I'm screwed but I'll go down kicking. They had nerve to say I didn't file with them....but I can log in, see my account, see my refund, see the banking info I entered and PIN I set up.... I see everything including all of the tax form info. Why would I lie about a REFUND???

Their credit service is fine, easy, always up to date. However, their tax service screwed me like many others. They didn't submit my bank account info so my refund is just floating in space somewhere. No one taking responsibility for it. That's what's really the problem with this company--their customer service. They are not available via phone (RED FLAG) so you just get these emails with pre-written responses that never answer your question. Also if you file and owe, there is no option to pay out of your return. I didn't realize this and had the State calling me which just freaked me out. Never happened with other tax services. Overall I would never recommend someone file taxes with someone that cannot assist you with any questions.

Like other folks who had trouble getting their taxes submitted, I had issues in getting my taxes submitted. Whatever the reason, the online screen would not recognize the adjusted gross income from the previous year. I sent email after email. I got a panned email response with countless "how did we do" surveys. I finally had to send in my returns via snail mail. I then filed a complaint with the FCC. Credit Karma is useless!!!

The service is a sham. They say the service is for people to fix their credit and which I was doing. I eventually applied for a refinance and did not qualify because my CK score was 701 but my score the mortgage company uses was 578. I wish we could go back to where we were when we only used one score. This vantage score that no one uses except Capital One is absolute nonsense. What a way to get over on consumers.

I completed my taxes about 4 days before the income tax deadline and was feeling good about my choice to use Credit Karma Tax until yesterday when I was wondering where my tax return was... I went to my Credit Karma Tax page and searched around to see if I could find a way to track my return, but found it very confusing. I decided to email customer service and find out what to do to track my tax return and received this email:
"Your request has been solved. To reopen this request, reply to this email. It appears that your tax return has not yet been submitted for e-file through Credit Karma Tax. If you still need to make changes to your tax return, please log back in to make any changes. You can check the status of your return by reviewing the refund status page. Please let me know if you need anything else."
So... That's it? No "Sorry Mr. ** for any inconvenience this may cause?" No "We'll get right on it and rectify the situation?" I've never once had a problem finishing and emailing ANY important documents in my whole life! Now. All of a sudden I can't complete my taxes and send them out? That's screwed up! So now my taxes are 2 months late! Instead of getting a check I'm going to be penalized! There was no warning telling me my taxes were not emailed? What do I do now? How do I reply and submit this mistake to the tax board and the IRS? What do I need to do to send in my taxes and what explanation ie the IRS going to understand and accept? This could easily become a BIG PROBLEM in the coming tax season! Thanks Credit Karma for putting me on the Tax Man's Radar and IRONICALLY, possibly ruining my credit!

I partially filled out the application. After reading the Terms and Conditions, I stopped to research reviews online for Credit Karma. I decided not to sign up and did not complete the application. I closed all windows open in Credit Karma. Lo and behold I received an email, "Welcome to Credit Karma". I never accepted the Terms and Conditions. I never signed up!!!

I was foolish enough to enroll in the Credit Karma online tax preparation offer. They calculated my taxes and arrived at a refund amount of around $900 for my state taxes. Imagine my surprise when I got a letter from the IRS informing me that I had to pay around $800 towards my state taxes instead. When I brought this up with Credit Karma, they just gave me a "aw shucks, too bad" response over and over again. Hope everyone can learn from my mistake of trusting Credit Karma's online tax software. Next tax season, stay as far away from Credit Karma as possible!

They promote a bunch a "lenders" that the only interest is collect your personal information to do I don't know what... because after I completed a application in CLEAR LANE, THEY GAVE ME a stupid # to call the next day only to tell me that my car has a lot miles (12000 per year). And my loan can't be approved. I tried to email Credit Karma but is impossible, so that's the reason that I am here in public. So if CK is serious must have a real email, and demand from those companies clarity in their conditions to make a loan. I'd like to know what they do with your personal information after deny a loan... maybe share it or maybe sell it without your consent or knowledge.

Their website will not allow me to view my completed tax returns. Their customer service is based in India or China or even computerized and just sends me a copy-pasted response to a completely different issue every time I seek their support. I need my tax documentation.

I was trying to check on my refund today 5/9/17. And was told that my taxes were never filed on 4/8/17 when I submitted my taxes on Credit Karma. I immediately got in touch with the oh so bright customer service at Credit Karma, and of course it must be my fault that this has happened! To make a long story short, I have been thoroughly screwed over by these incompetent imbeciles at Credit Karma!!! And the IRS. Will not give a crap why I didn't file on time, it will just cost me money that I don't have!!!

Having read many reviews about Credit Karma I was amazed at how many were negative. I think people's expectations far exceeded my own. As for me I just wanted a starting point, I wanted a picture of my credit and that's what I got. Three years ago I started using Credit Karma and according to the site I started with a 602 score. I was just coming off a Chapter 13 bankruptcy (lost my job) and was for the first time in a long time in a position with a positive cash flow, I had a some high interest credit cards with moderate balances, but I was of a mindset to get my financial house in order.
As I mentioned earlier I had read reviews and some complained about how inaccurate the scores were compared to actual credit reports. To me this didn't matter. I had a starting point and a place to go to start my financial healing. Prior to using Credit Karma I would have told you that I had a good grasp on my finances and how they were affected. Boy, was I wrong. I won't list all of my ignorance but suffice it to say I knew very little.
Here is how Credit Karma helped me get to a current 736 score (according to them anyway). 1. I was able to dispute late payments or derogatory comments directly from the site (by the way it is a good idea to dispute everything; the worst case is the creditor will just say no, but most the time they won't bother disputing it). 2. As I paid off debts I could see the impact on my score which kept me motivated. 3. I learned that I could ask creditors to raise my limits, and since my payment history was good I was able to get most of them to do it, thus improving my score even more.
My bankruptcy is still on my report but because I constantly monitor my report I am able to overcome that negative impact and improve my score. Yes, I realize the information I gleaned from Credit Karma was readily available. All I am saying is the site works for me and I will continue to use it for what it is, a helpful tool. One last thing, many of the reviews I have read complained about the sites 'Approval Odds' being inaccurate, you have to take these offers for what they are. I would assume that when you apply via the link Credit Karma gets paid, if you get approved they probably get paid even more. So, if you were the owner wouldn't behoove you to get people to click? As my kids would say, "Just sayin..."

It's difficult to rate this company because I'm satisfied with their credit reporting. It's not as accurate as the report from AnnualCreditReport.com, but it is an indication. I am very disappointed with their free tax preparation offer. I took advantage of it, but noticed one major error and another significant error. I won't go into details, but I had to do my return again on the service I used last year.
Like other writers, I contacted them and got a canned response to "check with my tax professional." First of all, why am I using a free service? If I had a tax professional, I'd be paying them. Secondly, I knew exactly what their error was but they were not set up to handle the worksheet properly. Thirdly, whereas other software makes a notation when someone enters an amount smaller than what is reported on 1099-R for retirees, their software doesn't. I wrote them two more times until I finally got someone who said they would "forward my concerns to the appropriate group." I won't be using this service unless they make significant improvements. But after all, what do you get for free?


I tried to use Credit Karma free tax filing system to file my taxes. It created three errors all which would have cost me a lot of money if I hadn't caught them. Luckily I did and used another program. However I was compelled to reach out and speak about this because if I hadn't caught them it could have been costly. I would feel bad if someone was charged more than the government wanted to charge them for taxes because Credit Karma prematurely launched a program full of glitches.
The three errors were as follows: Charging me taxes on my HSA withdrawal. As in not giving me the option to state that they were all for qualified medical expenses. Not allowing me the two month grace period with no insurance as permissible in the tax law for health insurance. Instead it prorated the two months and charged me a fee. Charging me taxes on a withdrawal from a Roth IRA that was not taxable. IE it was already taxed, it was only my original contribution and it was returned within 30 days. Credit Karma did not even have the letter codes available for box 7 on 1099-R only numbers.
Clearly the program is in alpha and not ready to be launched. Please Credit Karma if your tax program is only good for the very most basic filings perhaps 1040EZ people with nothing more than one job and no other credits, deductions or forms, then state it as so. It's not fair to cost the little people money so you can harvest us for more information. Thanks and have a great day!

I went on this site once. I guess it is "free". However, I found it difficult to get my rating and report. They transfer you to ask personal information and question. Once that happened I left the site and never went back. Very dissatisfied. Not worth the hassle.

When I logged into Credit Karma to get my credit score I was charged $39.95 by something called ScoreSense after I put in all my info to get my credit score. I called this company OTL*SCORESENSE.C 800-679-6327 and was told I must have checked a box signing up for their service. I told them I wasn't aware of doing any such thing. I told them to cancel whatever I had signed up for and refund my money. I was transferred to another person who told me that my request would be sent to another department to determine whether I would get a refund. This has been 2 1/2 weeks and no response. They did send me a cancellation email almost the same day. I still don't know what service they offered. This wouldn't have happened I didn't go to CreditKarma.com.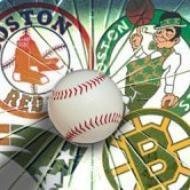 Poor experience with their tax service. Federal went fine, though the "Guide Me" feature is flimsy. State was filed and I owe a small amount. In Massachusetts, when you file and owe, the return comes with a payment voucher. None available through CK. So, began to email them and it sounds like the support is offshore. No one knows what I am asking and they answer from their script incorrectly. One sent me to the Virginia website, one sent me to the IRS. The latest told me to file my taxes and use the voucher. I believe they don't have a Kindergarten education! No one understands the request. I asked for a Supervisor to call me and all I get is they feel email is the best communication. I am calling my State tax people and complain and to find a workaround so I can pay. Stay far away from Credit Karma. Remember, you get what you pay for and free is never really free. Absolutely terrible.

My $400 refund using Tax Karma from NY state was denied and a complete explanation was sent with the state paper. Scanning that and sending it into the taxsupport@creditkarma.com meant getting canned, scripted replies like "you got married from last year" etc. Special shout out to Jhovon and Symira. Nobody home and I am out $400 using the program while I am now on the mailing/email for more of the crappy product.
Credit Karma Company Profile
Company Name:

Credit Karma

Website:

https://www.creditkarma.com/