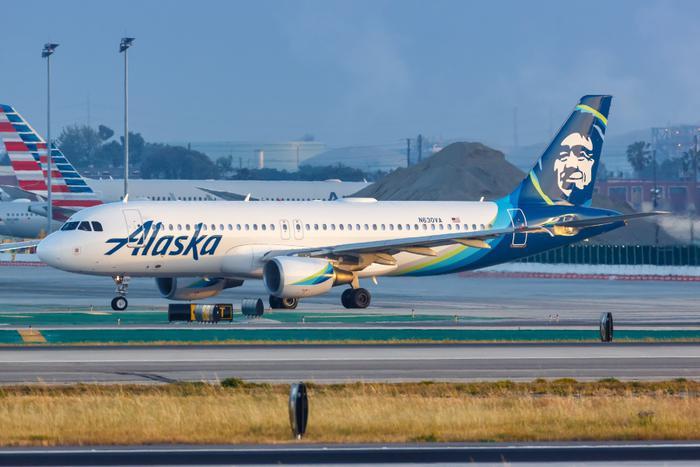 In a move to reflect recent changes to the U.S. Department of Transportation's (DOT) rules regarding emotional support animals on its flights, Alaska Airlines will no longer allow those pets to board. Effective January 11, 2021, Alaska will only transport service dogs, given their ability to perform tasks for an individual with a disability. 
The DOT's recent changes come out more than 15,000 comments to the agency's notice of proposed rulemaking. It said its final determination "addresses concerns raised by individuals with disabilities, airlines, flight attendants, airports, other aviation transportation stakeholders, and other members of the public, regarding service animals on aircraft." 
Welcome news
The emotional support animal issue has been a push-and-pull for nearly two years, with some major U.S. airlines -- including JetBlue, Delta, and Southwest -- either modifying or completely ditching their rules on what is and what isn't a quantifiable "emotional support animal."
At Alaska Airlines, the change brought a huge sigh of relief. 
"This regulatory change is welcome news, as it will help us reduce disturbances onboard, while continuing to accommodate our guests traveling with qualified service animals," said Ray Prentice, director of customer advocacy at Alaska Airlines.
The changes
As airlines start adhering to the new DOT policy, there will no doubt be some variation on the finer points, but every carrier will have to follow these basic requirements listed in the final rule:
"Defines a service animal as a dog that is individually trained to do work or perform tasks for the benefit of a person with a disability;

No longer considers an emotional support animal to be a service animal;

Requires airlines to treat psychiatric service animals the same as other service animals;

Allows airlines to require forms developed by DOT attesting to a service animal's health, behavior and training, and if taking a long flight attesting that the service animal can either not relieve itself, or can relieve itself in a sanitary manner;

Allows airlines to require individuals traveling with a service animal to provide the DOT service animal form(s) up to 48 hours in advance of the date of travel if the passenger's reservation was made prior to that time;

Prohibits airlines from requiring passengers with a disability who are traveling with a service animal to physically check-in at the airport instead of using the online check-in process;  

Allows airlines to require a person with a disability seeking to travel with a service animal to provide the DOT service animal form(s) at the passenger's departure gate on the date of travel;

Allows airlines to limit the number of service animals traveling with a single passenger with a disability to two service animals; 

Allows airlines to require a service animal to fit within its handler's foot space on the aircraft;

Allows airlines to require that service animals be harnessed, leashed, or tethered at all times in the airport and on the aircraft;

Continues to allow airlines to refuse transportation to service animals that exhibit aggressive behavior and that pose a direct threat to the health or safety of others; and

Continues to prohibit airlines from refusing to transport a service animal solely based on breed."
In Alaska's revised policy, the airline will accept a maximum of two service dogs per guest in the cabin. That includes psychiatric service dogs, which the DOT now requires airlines to treat the same as other service animals. Alaska passengers will be required to complete a DOT form, which will be available on AlaskaAir.com beginning January 11, certifying that their animal is a legitimate service dog, is trained and vaccinated, and will behave appropriately during the journey. 
Other airlines will no doubt follow suit and make similar announcements in the following weeks. For consumers who have a service animal or have flown with an emotional support animal in the past and have hopes of doing it again sometime soon, it would be wise to contact the airline you plan to fly with directly to find out exactly what its policies are.