Written by

Edited by

Reviewed by
Flooring is an important functional and aesthetic part of your home. Our research team vetted 16 companies rated by over 27,201 customers. Use our guide to research the best flooring company for you by comparing types of flooring options available, pricing and installation.
Why trust ConsumerAffairs?
Our recommendations are based on what reviewers say.
4,306,858 reviews on ConsumerAffairs are verified.
We require contact information to ensure our reviewers are real.
We use intelligent software that helps us maintain the integrity of reviews.
Our moderators read all reviews to verify quality and helpfulness.
Compare Reviews for Top Flooring Companies

Read 4,250 Reviews

Offers over 400 floor types for installation. Free samples for testing products. Uses visualizer tool before consultation. Online experience includes virtual video shopping option. One-year installation warranty.

Read 1,638 Reviews

Offers a variety of carpeting and flooring options. Promises 15% lower prices than competitors or your order is free. No-interest financing for up to a year. Provides next-day professional installation. Includes in-home estimates.

Read 22,637 Reviews

Connects homeowners and renters with home improvement specialists for free. Average home improvement job costs between $120 and $6,000. Includes damage protection guarantee up to $500,000. Online booking available.

Get a Quote

Call Center Open

(866) 782-4077

Read 9,555 Reviews

24/7 customer service available. Offers free in-home consultations. Includes all-inclusive price estimates and next-day installation. Financing and referral programs. Low-price guarantee.

Read 787 Reviews

Two-year limited installation warranty. Financing options from 12 to 48 months. Free flooring measurements with 110% low price guarantee. 30-day "Love Your Floors Promise" replacement warranty.

Read 28 Reviews

30-day ultimate confidence guarantee. Lifetime installation. 90-day replacement warranty for most floor types. Uses five distinct flooring brands for hardwood, carpet, laminate, tile and vinyl. Financing available.

Chat with a ConsumerAffairs decision guide

Live agent

Read 23 Reviews

Offers six flooring options and a selection of rugs and windows. Installations completed in as little as two weeks after signing. Offers a 12-year installation warranty. Provides warranty and maintenance guide for products.

Chat with a ConsumerAffairs decision guide

Live agent

Read 509 Reviews

31 flooring options available. Limited lifetime residential warranty. Includes a limited five-year light commercial warranty. Prices range from $3.49 to $5.61 per square foot. Online project tracking.

Chat with a ConsumerAffairs decision guide

Live agent

Read 46 Reviews

Specializes in cost-efficient projects. Available from dealers like Home Depot and Lowe's. Limited warranties available for various projects. Has two air quality and sustainability certifications.

Chat with a ConsumerAffairs decision guide

Live agent

Read 61 Reviews

Do-it-yourself options available. Three distinct flooring options in laminate, hardwood and rigid vinyl. Limited lifetime warranties depend on location. Servicing at Home Depot and Lowe's. Warranties range from 5 to 10 years.

Chat with a ConsumerAffairs decision guide

Live agent
Types of flooring
Flooring can make a huge difference in the aesthetic of your home and improve its overall value. To choose the right flooring for your home, start by evaluating each room and determining what type of flooring will best fit the space.

Hardwood
Hardwood is a classic flooring choice that can bring warmth and natural beauty into a space. It's a highly customizable flooring option with many species, stains and features to choose from. The number of hardwood floor features available can be overwhelming, so here are some popular customizations to consider:
Wood species: There's a variety of tree species used to make hardwood flooring, including oak, walnut, ash and maple. Exotic woods like Brazilian cherry or teakwood, mahogany and tigerwood may be harder to access and more expensive.
Plank size: Plank sizes used to be fairly straightforward, with 2- to 3-inch widths, but current flooring trends lean toward wider planks (anywhere from 4 to 6 inches, depending on the style and size of the space).
Grain pattern: The grain of your floor is determined by the sawing method used to cut it, as well as the species. There are four different sawing methods used to slice hardwood floor planks: plain sawn, quarter sawn, rift sawn and live sawn. Each method results in a different grain pattern, so compare the styles and confirm that your flooring company offers the method you want before committing.
If you're interested in hardwood flooring but want a more affordable option, consider installing engineered hardwood. It has the same look and finish as true hardwood floors but typically costs less for both materials and installation. While it's generally cheaper, engineered flooring does have a shorter lifespan than true hardwood flooring, which may make true hardwood a better option if you're looking to invest in flooring that will stand the test of time.
Best uses
Living rooms, entryways, bedrooms, dining rooms and offices are all great places to install hardwood floors. Spills might deter you from installing hardwood floors in your kitchen. There's also the risk of nicking your floor by dropping pots and pans or other heavy objects, but hardwood is still a popular option if you're willing to handle the upkeep. Exotic hardwood flooring is popular among upscale buyers with large budgets who want a statement-style, enduring flooring option.
Cost
$3 to $6 per square foot
Pros
Classic, long-lasting
Large variety
Easy to customize
Simple maintenance requirements
Cons
True hardwood is pricey
Engineered hardwood has a shorter lifespan
Requires maintenance
Hardwood flooring FAQ
Do engineered wood floors scratch easily?

Engineered wood floors have a top layer of solid wood, so they are as susceptible to scratches, markings, dents, scrapes and everyday wear and tear as solid wood floors.

Are there different grades of hardwood flooring?

Yes, there are different grades of hardwood flooring, including:

Clear hardwood flooring is the highest grade of hardwood flooring. It tends to be the most uniform in size and appearance.
Select and better hardwood flooring has uniform color and few visible imperfections.
#1 Common hardwood floor has a higher chance of showing imperfections and varies in board color and length.
#2 Common hardwood floor has notable color variation and imperfections like knots and pinholes.
Cabin-style hardwood has a rough-hewn appearance with checking and unfilled knots and wormholes.
Shorts have the highest concentration of color variation, imperfections and other visual characteristics.

How long do engineered wood floors last?

On average, engineered wood floors last around 30 years. Thinner engineered wood floors with a top layer 1 to 2 millimeters thick last 20 to 30 years, while thicker floors with a top layer thicker than 6 millimeters can withstand use for up to 40 years.

How much does it cost to install 1,000 square feet of hardwood floors?

The average cost of a hardwood floor installation is approximately $5 to $8 per square foot, so a 1,000-square-foot installation costs anywhere between $5,000 and $8,000. The cost can vary depending on the type of hardwood floor you're installing.

What's a good wear layer for engineered flooring?

The top ply of your engineered flooring, also called a wear layer, should be 3 to 4 millimeters thick. Many homeowners sand and refinish the wear layer to remove scratches or dents in the flooring, and a thicker wear layer gives you more material to work with. 

Laminate
Plastic laminate can be laid as a floating floor — no nails or glue required — for quick, easy installation. Each tongue-and-groove plank has a dense fiberboard core topped with resilient, scratch-resistant plastic laminate. It comes in many different faux finishes and colors that resemble natural wood and stone.
While laminate is definitely a more affordable alternative to hardwood or tile floors, it doesn't have the long lifespan of other floor types because it's prone to chipping. If you're looking for a flooring option that can stand foot traffic from visitors, kids and pets for a solid 20 years, laminate flooring is definitely worth considering.
Best uses
Laminate flooring is a great option for homes with pets or kids — it's durable, easy to clean and inexpensive. It's susceptible to moisture damage, though, so you may want to avoid installing it in moisture-prone areas, like laundry rooms and kitchens, unless you invest in a waterproof or water-resistant option.
Cost
$1 to $5 per square foot
Pros
Inexpensive
Works well in many spaces
Simple installation, a good DIY project
Cons
Not as durable as natural flooring

Prone to chipping
Some varieties don't handle moisture well
Laminate flooring FAQ
How long does laminate flooring last?

Laminate flooring has a varied lifespan. It lasts somewhere between 10 to 30 years, depending on its quality and how well it's cared for.

Is 12-mm laminate better than 8-mm?

12-millimeter and 8-millimeter laminates have their own advantages and disadvantages. Decide which is best for you based on:

Price: 8-millimeter laminate is more affordable.
Durability: 12-millimeter laminate tends to be more durable.
Feel: 12-millimeter laminate has a foot feel similar to hardwood floors.
Environmental impact: The manufacture of 12-millimeter laminate has more of an impact on the environment per square foot.

Is there such a thing as waterproof laminate flooring?

Not all laminate flooring is waterproof, but there are waterproof and water-resistant styles available. If you're planning to install laminate flooring in a room where moisture is common, like a laundry room or kitchen, make sure you choose a waterproof or water-resistant style to avoid swelling or premature damage.

Tile
Tile comes in many forms and styles, from natural stone options like marble and limestone to decorative styles like cement or glass tiles. Each type has benefits and common uses, and some tiles are better suited for certain spaces. Some types of tile and their popular uses include:
Cement tile is a popular modern flooring choice due in part to its repeated appearances on home renovation shows like "Fixer Upper" and "Home Town." Typically, ceramic tiles feature art or designs with Mission- or Morroccan-style influences, making them a great choice for small spaces like laundry rooms or entryways.
Ceramic tile is an affordable alternative to porcelain tile. However, ceramic tile isn't as durable as porcelain. It's also more porous, so installing it in a moisture-prone area like an outdoor living area isn't advisable.
Glass tile has a light-reflecting effect that can add airiness to a space, making it a great option for bathroom floors. It comes in an array of colors and patterns, including classic subway styles and intricate mosaic designs.
Natural stone tiles are luxurious and fit a variety of spaces, from bathrooms to kitchens. Because they're made of an all-natural material, they tend to be more expensive than other types of tile. Popular options include marble, limestone and slate.
Porcelain tile is dense and less porous, so it's popular for bathroom floors. Many porcelain floor tiles are manufactured to mimic the look of natural stone and wood, so it's a durable alternative to flooring types that may not be suitable for high-moisture areas.
Best uses
With so many materials and styles to choose from, tile is a great flooring option for almost every room and space. For buyers who want to customize their flooring, tile offers variety and flexibility other flooring types can't surpass.
Cost
$3 to $6 per square foot
Pros
Hard and durable flooring
Withstands wear and tear well
Some varieties are less prone to stains
Cons
Some varieties require regular resealing
Some tile types are prone to staining
Tile FAQ
How much does it cost to install 1,000 square feet of tile floors?

Installation costs for tile range from $5 to $15 a square foot. If you're installing a tile that only costs $2 per square foot, you'll likely spend more on labor and installation than the tile itself. Installation will take up a huge chunk of your budget, so make sure you factor it in when deciding how much to spend on other parts of your renovation. Overall, the installation cost for tile varies depending on the company you're working with and how difficult the tile is to lay.

Is tile flooring expensive?

Tile flooring prices start around $1 per square foot and go up depending on the type and quality of tile. Overall, we consider it an affordable flooring solution, especially if you go with a ceramic or porcelain style.

Does tile flooring increase home value?

Yes, updating your flooring can increase your home's value. Replacing your existing flooring with a modern, simple tile is a great renovation to take on if you're trying to sell your home.

How can I tell if my tile is ceramic or porcelain?

Porcelain tiles are denser and therefore heavier than ceramic tiles, so you can often tell which type of tile it is just by holding it. If you can't test the weight of the tile, take a look at its edges. Porcelain tiles will have the same consistency and finish throughout, while ceramic tiles tend to have a glazed finish.

Carpeting
Carpet is one of the most popular flooring materials. Fabric twist is a better indicator of carpeting quality than weight — uncut carpet piles are good for high-traffic areas and resist stains well. Some retailers also sell carpeting that can be used outdoors.
Best uses
Carpet is a great flooring choice for bedrooms, closets and living rooms. Unlike hardwood, carpet absorbs sound. The installation is typically fast, and you might be able to get a good deal through a wholesale or discount carpet company because it's such a popular flooring choice.
Cost
$2 to $15 per square foot
Pros
Brings warmth to a space
Absorbs noise
Simple and quick installation process
Cons
Stains easily
Traps allergens and dirt
Carpet FAQ
What is the most durable carpet?

Nylon is the most durable indoor carpet material, which means it withstands general use and cleaning better than other options on the market. However, nylon is also susceptible to staining. Be sure to find out if your nylon carpet includes a stain-resistant treatment before buying.

How can you tell the quality of carpet?

Use the following factors to determine carpet quality:

Face weight: The weight of the carpet pile per square yard, measured in ounces.
Density: How close the fibers are stitched into the carpet backing.
Type of fiber: The natural or synthetic fiber used in the carpet's construction.
Fiber twist: The number of times the fiber strands are twisted together.
Style: Common styles include Berber, frieze, saxony and cut-and-loop.

How much does it cost to carpet a 10x12 room?

Carpeting a room that's 10 by 12 feet costs around $240 to $480, based on the national average of $2 to $4 per square foot.

How often should you replace carpet?

Carpet can last anywhere from five to 15 years, depending on how well you care for it and the overall quality.

Vinyl flooring
Vinyl flooring is waterproof and comes in a variety of looks and styles, including wood and tile lookalikes. There are even scratch-resistant varieties, making vinyl a great flooring choice for heavy-traffic rooms. It has a long life span — up to 25 years, if properly cared for. Vinyl flooring can be purchased in a variety of forms, including:
Best uses
Because it's waterproof and easy to clean, vinyl flooring is great for laundry rooms, kitchens, game rooms, living rooms and other areas with a lot of foot traffic.
Cost
$1 to $5 per square foot
Pros
Low-maintenance
Wood and tile lookalikes
Waterproof
Cons
Sensitive to sunlight
Manmade, not very environmentally friendly
Vinyl flooring FAQ
Do you need underlay for vinyl flooring?

It depends on the current flooring you have. Most of the time it's a good idea to have an underlayment installed beneath your vinyl flooring; this helps prevent moisture from gathering over time.

What thickness of vinyl flooring is best?

Vinyl flooring comes in a wide variety of sizes, generally ranging from 2 to 8 millimeters. You should determine the thickness of your flooring based on how tall you want your floors to be and the amount of money you want to spend. In general, the thicker your vinyl floors are, the more expensive they'll be.

Do you have to glue vinyl flooring?

Thin vinyl planks (around 2 millimeters) have to be glued, but thicker planks (4 millimeters) can have a click-lock system that doesn't require gluing.

How long does vinyl flooring last?

Vinyl flooring has a long life span and can last up to 25 years when properly cared for.
How to choose flooring
1. Determine your budget
While some flooring and carpet companies specialize in discount products, others position themselves in the upscale market. When determining your budget, be sure to understand all pricing considerations.
Seasonal sales: Smart shoppers can take advantage of seasonal sales to purchase materials for less.
Measurements: Be aware that carpet was traditionally priced by the square yard (there are nine square feet in one square yard), but in recent years many retailers are advertising square-foot prices. When shopping, make sure all products are priced with the same square-area calculation.
Resale value: Solid hardwood floors, if maintained in good condition, typically add more to the resale value of a home than any other type of flooring. Natural stone tiles are also highly desirable to homebuyers.
Energy bills: Most flooring has little insulation value, so it won't dramatically affect your energy savings. Carpeting has an R-Value of about 1.0, but when installed over dense polyurethane-foam padding it can triple the insulating value to about 3.0. Stone and tile feel cool underfoot in summer and will hold and radiate heat in winter if installed over a radiant-heat system.
2. Take home flooring samples
Flooring samples let you see the color, thickness, construction and quality of the flooring before purchasing it. Samples are especially important for customers who shop for flooring online.
Price: Flooring samples are free from many companies, while others charge a nominal fee — usually less than $5. Of course, you can view and handle flooring samples at flooring stores and home improvement centers, and some retailers will let you take samples home if you promise to return them.
Analysis: You should consider texture, style and color when comparing samples; you can also test them to see how easily they scratch, dent and stain.
Availability: Most retailers have flooring samples on hand for you to take home, while manufacturers and online sellers will ship samples to you.
3. Compare flooring material options
Some manufacturers make just one or two types of flooring, while others offer a broader range of products. And although there are retailers who focus on one product category — tile, for example — most stores sell and install virtually every type of flooring.
Hardwoods: You can sand and refinish solid hardwood floors so they don't have to be replaced. Engineered hardwoods are easier to install and come in more wood species and colors.
Ceramic, porcelain and stone tile: These materials are extremely durable and, when properly installed, waterproof. Tile is most popular in bathrooms, kitchens and foyers.
Carpet: Carpeting offers soundproofing, insulation, affordability and a soft, cozy feel for bare feet. It also goes down quickly with a minimal amount of mess and disruption to your home.
4. Consider custom flooring
Homeowners increasingly have the option to design their own flooring, but expect to pay more for this privilege.
Design floors yourself: Online tools and in-store design help can assist in custom-designing the style, color and pattern of your new floor. Just be sure to check the flooring samples before ordering.
Have a company design your floors: Several dealers customize flooring using photos, sketches and artwork provided by homeowners.
Best materials for customizing: Carpet tiles and ceramic and porcelain tile are ideal for customization. This is done by placing the tile in unique designs, patterns and colors.
5. Compare flooring installation options
Several companies offer free flooring installation as part of a deal, while others subcontract the job to third parties. Never assume a seller will take care of the flooring installation; get it in writing and ask about the following:
Insurance: Installers should be insured and bonded to show homeowners they meet minimum standards and have coverage in the case of a faulty installation or worker injury. Being bonded offers protection if an installer fails to finish the job.
Fees: Be sure to ask about any additional charges for delivery, moving of furniture or removal and disposal of old flooring.
Warranty: Many installations come with warranties. As with all warranties, these provide varying levels of coverage for various lengths of time. For example, if a homeowner makes an alteration to the flooring after installation or improperly cleans it, they risk voiding their warranty.
6. Decide if you should finance
Dealers frequently offer financing through specialty credit cards. Others provide financing through loans — either their own or through local banks.
Interest-free offers: Interest-free offers are a good idea if you know you can pay off the bill before the term expires; otherwise, expect hefty interest charges.
Interest rates: Local flooring and carpet companies often charge higher interest rates than national companies, so read the terms of the loan carefully.
Requirements: A down payment from 1% to 10% and a minimum purchase amount are common prerequisites for financing through a loan; store credit cards tend to require minimum purchase amounts but no down payments.
Flooring FAQ
What is the most durable type of flooring?

Most flooring types are designed to have a long life span while withstanding wear and tear. Depending on the look and style you want, certain flooring may fit your aesthetic more than others. If you're looking for a durable floor that can handle moisture — like in the laundry room or kitchen — porcelain tile or vinyl flooring might be better than hardwood.
What type of flooring adds the most value to a home?

Overall, hardwood flooring adds the most value to a home. It's a classic flooring choice that can easily be sanded, stained or altered to fit various styles.
What's the most low-maintenance type of flooring?

Vinyl tile is a very low-maintenance flooring option. It's waterproof and very resilient, making it easy to care for. Plus, it has a relatively long lifespan.
What's the best flooring for the money?

Though it's expensive, hardwood flooring is a classic choice that can improve your home's value. If you're trying to sell your home or increase its overall worth, hardwood flooring is definitely worth considering.
Thanks for subscribing.
You have successfully subscribed to our newsletter! Enjoy reading our tips and recommendations.
Flooring company information

Mohawk Flooring unfurled its first carpet in 1878 and uses product innovation and design to shape its assembly practices. As the world's largest flooring company, Mohawk offers products in over 30 different categories. Its family of brands include Pergo, Karastan, Daltile, American Olean, Quick-Step, Marazzi and Century Flooring.
Retail partners: Mohawk Flooring makes its products available in retail stores across the country. It does not allow customers to buy directly from the factory, so a retail partner can ensure customers select the right fit and product.
Environmental awareness: Mohawk Flooring emphasizes using recycled and renewable resources in its products.
Products: The company manufacturers quality carpet, area rugs, hardwood, tile, laminate, and resilient vinyl.
Family friendly: Mohawk Flooring carpets are unusually resistant to the stains, dirt and wear and tear that come from kids and pets. Many of the options have stain and soil protection permanently built in.
Warranties: Lifetime stain warranties are offered on many carpets.
Read 991 Reviews

The year 1959 saw the founding of Empire Today in Chicago. Since then, the business has grown into a true empire with locations in the majority of U.S. states.
Products: Empire Today offers carpet, hardwood, laminate, resilient vinyl, tile, even window blinds and shades. Free-in-home estimates are available.
Financing: Empire Today and Wells Fargo Bank offer financing, including an interest-free option, that charges no interest for 12 months. Another option gives you a 48-month payoff time frame at 9.99 percent interest rate.
Warranties: Empire Today warranties run a lifetime in some cases, with a still-respectable 30 years in several other cases.
Outdoor carpeting: Empire sells carpeting for porches, patios and decks. Their short pile height helps keep crushes and dents from forming.
Installation: Installations are performed by independent contractors who work with Empire Today. Options include next-day installation and half-price deals.
Read 9555 Reviews

Lumber Liquidators founder, Tom Sulivan, began reselling excess and unwanted wood in 1993, and the first Lumber Liquidator store opened in 1996. The company now has stores in almost every state and is headquartered in Virginia.
Cost: Lumber Liquidators purchases their products directly from mills and manufacturers, so they can sell flooring products for less than many of their competitors. They also have sale items at further reduced prices, and interested consumers can sign up for email discounts.
Environmentally conscious: The company only purchases wood from suppliers who have sustainable harvesting practices. They also offer a wide variety of eco-friendly flooring materials like bamboo and cork.
Blog: Interested consumers can visit the company's blog to get tips on choosing and installing flooring. They can also see before and after pictures from other consumers for ideas about their own flooring project.
Price guarantee: Lumber Liquidators will match any competitor's price on the same quality of product. Consumers can receive a refund if a similar product goes on sale at a competitor's location within seven days of their purchase. If a product goes on sale at Lumber Liquidators within 30 days of a customer's purchase, the company will also refund the difference.
Live chat: Customers who wish to make a purchase online can receive the same service and advice they would in a brick-and-mortar location. The website features a live chat tool so customers can get immediate answers to their flooring questions.
Read 4250 Reviews

In 2008, three friends developed Hardwoodbargains.com with the aim of offering consumers flooring at manufacturer prices. Consumers can stop by the two physical locations in Austin and San Antonio Texas, and Franklin, Tennessee.
Focus on hard surfaces: Hardwoodbargains.com specializes in solid hardwood, engineered hardwood, laminate and vinyl-plank flooring. The company also sells unique wood planking for interior walls.
Personal attention: Each consumer is assigned a specialist who helps them select the right flooring choice, and then walks them through every step of the process. The company will match any online advertised pricing of an identical product.
Samples: Samples are free and shipped through FedEx.
Environmental attention: The company plants two trees for every tree that goes into making its products.
Customization: Hardwoodbargains.com offers customized flooring that includes choice of wood species, sealing, finish, plank dimensions and stain color with a minimum order of 500 square feet.

Luna sells well-known flooring brands like Mohawk, Shaw, Stainmaster and Armstrong. With their 110 percent price guarantee and Love Your Floors Promise, Luna will work hard to make sure you love your new floors.
Flooring options: WIth carpet, hardwood, laminate, vinyl and tile flooring options to choose from, you're sure to find the right flooring for your home.
Free in-home quote: It's important to view flooring options in your own home, with your own lighting and décor. A Luna flooring professional will bring samples to your home, talk you through your options and answer questions, all at no cost to you. You can book your free quote on Luna's website.
Financing: Getting the dream floors you've always wanted is easier than ever. Just visit the Luna website to see your options.
Love Your Floors Promise: Luna is so confident you'll love your new floors, they'll give you a free replacement, up to 30 days after your installation. Conditions apply.
110 percent low price guarantee: Luna promises to beat their competitor's prices, and if they can't, they'll refund you 110 percent of the difference. Just bring in a written estimate from a competitor selling the same product.
Read 787 Reviews

Pergo developed plastic-laminate flooring, with the first flooring produced in 1979. It is the largest laminate flooring manufacturer in the United States and also produces solid hardwood and engineered hardwood floors.
Read more about Pergo

Flooring America is a nationwide chain of locally owned stores. It focuses on offering quality products at low prices, as indicated by their slogan: Flooring options for every style and every budget.
Read more about Flooring America

Parent company Armstrong World Industries began operations in 1891 and is headquartered in Pennsylvania. Armstrong Flooring designs and makes flooring and ceilings products for worldwide distribution. The company manufacturers products for both the residential and commercial market.
Read more about Armstrong Flooring

Trade magazines such as Floor Focus, Floor Covering weekly and Floor Covering News has recognized Mirage Floors29 times in the last decade for its outstanding quality. The company is based in Quebec, Canada, and its products are entirely made in North America.
Sustainable development: Among its environmental practices, Mirage Floors uses wood and waste recycling, and forest preservation.
Samples: Mirage Floors offer online ordering of six samples for $19.95, with delivery and shipping included.
Dealers: Specialized flooring dealers all across the United States sell Mirage products. Customers can find a dealer near them on the Mirage website.
Wood species: Mirage Floors offer more than 10 wood species, including African mahogany, sapele, mahogany, maple, walnut and hickory. The company has three flooring lines: Mirage Classic is solid hardwood; Mirage Engineered is engineered hardwood and Mirage Lock is click-lock plank that have a fiberboard core and solid-hardwood top layer.
Products: Consumers can order maintenance and repair products such as mop covers and touch-up kits directly from Mirage.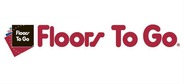 Founded in 1976 in California, Floors to Go has grown into a nationwide chain of individually owned stores.
60-day guarantee: The extremely generous 60-day guarantee gives customers more time than the industry standard to decide if their new flooring works long term. Dissatisfied customers can get replacement flooring for free, with labor charges included.
Products: Floors to Go offers an extensive line of flooring, including carpet, area rugs, solid hardwood, engineered hardwood, resilient vinyl, bamboo, laminate, stone and tile. It also sells window blinds, shades and interior shutters.
Estimates: Floors to Go sends staffers to customers' homes with samples and tools for measurements and estimation.
Warranty: Exclusive limited lifetime warranties for staining, soil and wear apply to many products, including carpet variations.
Online showroom: The online showroom saves time and allows you to select products and request for a quote from a retail partner.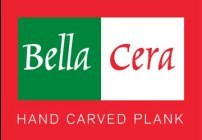 Based in San Francisco, Bella Cera is a brand of flooring owned by several large flooring distributors. Its mission is to "add beauty to the world, without compromising its health."
Eco-friendly: Bella Cera hardwood floors use eco-friendly stains that have met several certification standards, and California has some of the strictest environmental policy measures in the nation. Bella Cera also uses an ultraviolet drying process rather than a formaldehyde process.
Hardwood: The company's hardwood manufacturer focuses on individualistic floor production, using old-world processes such as artisans to carve the wood. Bella Cera offers several hardwood species of flooring, including acacia, cherry, walnut, maple and birch. The company sells both solid-hardwood and engineered-hardwood flooring.
Offerings: Some Bella Cera retailers also carry carpet, laminate, tile and bamboo. Contact information for these manufacturers is available at local retail stores.
Retail partners: Bella Cera flooring is found in retail locations across the United States. Each retailer sets pricing for flooring and installation, so smart shoppers can often find Bella Cera flooring at lower prices at some stores than others.
Finishes: Bella Cera partnered with Valspar to develop finishes that are super-clear and that allow nuances in color and texture to shine through.
Compare Reviews for Top Flooring Companies

Read 3,832 Reviews

Lowe's Home Improvement is a Fortune 500 American chain of retail home improvement and appliance stores. It sells all major brands of tools and paint, as well as replacement electric and plumbing parts.

Chat with a ConsumerAffairs decision guide

Live agent

Read 991 Reviews

Lifetime flooring stain warranty. Exclusive Mohawk credit card and a finance program available. Nine flooring choices plus four technologies including waterproof, eco-friendly and pet-friendly options.

Read Author Review

Offers a variety of flooring options. Includes online do-it-yourself installation instructions. Pre-installation warranty and 50-year residential finish warranty included. Available in 32 states.

Chat with a ConsumerAffairs decision guide

Live agent
Read Author Review

Offers five flooring options including area rugs. Flexible financing available. 60-day satisfaction guarantee and exclusive lifetime warranty. Full-service professional installation available and complimentary measurements.

Chat with a ConsumerAffairs decision guide

Live agent
Read Author Review

Order free samples before making a purchase. Same-day sample shipping. Offers a range of hardwood flooring options. Includes a design app online. Three locations and showrooms in Texas and Tennessee.

Chat with a ConsumerAffairs decision guide

Live agent
Read Author Review

Offers nine different collections of hardwood floors and maintenance products. Comes with a 35-year finish warranty. Order up to four free samples before purchasing. Floors designed and manufactured in North America.

Chat with a ConsumerAffairs decision guide

Live agent
Disclaimer
Information in this guide is general in nature and is intended for informational purposes only; it is not legal, health, investment or tax advice. ConsumerAffairs.com makes no representation as to the accuracy of the information provided and assumes no liability for any damages or loss arising from its use.
Comparing
×
You're signed up
We'll start sending you the news you need delivered straight to you. We value your privacy. Unsubscribe easily.