Consumer Complaints and Reviews

I purchased Armstrong white vinyl tiles. Within 1 week I noticed pitting in 19 tiles. Armstrong sent a photographer who said I'd hear from manufacturer in 2 weeks. I didn't. Contacted them again & they requested I send them some tiles to test. I did. They said, "Nothing wrong with the tiles" and offered no remedy. Now several months later, I have 30 more pitted tiles. I will never buy Armstrong products again.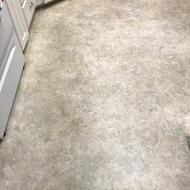 Several months ago we had Lake Hamilton Flooring of Lake Hamilton Florida install a vinyl floor in our kitchen. About six weeks later, we noticed that there was a dark area which coincided with the traffic pattern in the kitchen. We contacted the installer who eventually came out and took photos which were forwarded to Armstrong. At about the same time, I contacted Armstrong and spoke to a young lady who gave me a claim number and to whom I sent photos attached to an email. In the six weeks that followed, we have not had the courtesy of a phone call or any contact initiated by either the installer or Armstrong. Today, I filed a complaint with the Better Business Bureau of Central Florida in the hope that they may be able to get something accomplished.

I spend more than $6.000 for Armstrong Premium Collection Forestwood Ash laminate flooring and the same brand t-moldings, and I was completely shocked about all this product quality. I did install before many different brand laminate flooring, even twice cheaper flooring was 10 times better quality. Base material extremely cheap and small pieces always apart during installation and to prevent problems you have to vacuum it after every piece installed.
This JUNK was made without enough amount of compound, not all planks the same size, t-moldings are the same quality plus top vinyl even not glued to the base and that why almost impossible to cut it without damaging edge. We always think that if higher price is better quality - not with Armstrong product. Moreover - looks like factory designer DON'T care about customers and ONLY think about pushing and advertising their LOWEST quality product - sticker with ARMSTRONG brand very serious GLUED to the t-molding's face side, so you must waste 10-15 minutes for each one to gently remove it. NEVER AGAIN!!! DO NOT BUY THIS JUNK - save you money, time and good mood!

We absolutely love our Armstrong Luxe Plank flooring. Two years ago, our local flooring company did a beautiful job installing this product. First they removed the old flooring, laid a subfloor, leveled the floor with a leveling compound in areas where needed. The installer had 30 years of flooring experience but this was his first time working with the Luxe Plank. I came home to a beautiful living room, hallway and bathroom. Looks like real hardwood. Once a week I dust and clean (sometimes every two weeks) and these floors look like the day he installed them. I couldn't be happier. Care tip: Leave your shoes (and dirt) on a rug by your front door so you don't continually drag in dirt, debris and who knows what else. Your home will thank you.

I followed the instructions given to me by Michael's Flooring to care for my vinyl floor. I used Armstrong products, furniture protectors, cleaned it with a dust mop and never used rugs on the floor. Less than a year after professional installation, I got an orange stain which became worse. I called the flooring company and the Armstrong company and they did not know how to solve the problem. The Armstrong company was rude and willing only to argue. A representative was going to come to the house and never showed.
I do not know what Armstrong is trying to make, but it is not flooring. I am afraid to use it and put furniture on it because is was so easily damaged. Other reviews say it is a waste of money. I could have easily paid for a tile floor installed. Their warranty is worthless, and I was not warned for easily it can stain. You have to have a empty kitchen and not walk on it to keep the floor looking nice. Armstrong flooring company will be reported to the Missouri Attorney General's Office on Monday. Warnings should be made in writing about the quality of the product.
How do I know I can trust these reviews about Armstrong Flooring?
791,307 reviews on ConsumerAffairs are verified.
We require contact information to ensure our reviewers are real.
We use intelligent software that helps us maintain the integrity of reviews.
Our moderators read all reviews to verify quality and helpfulness.
For more information about reviews on ConsumerAffairs.com please visit our FAQ.

We have had our flooring for about 8 years and I absolutely have hated from day one. This was the 25 year warranty flooring. Yea, right. Who would want this for a day? It shows every footprint, every shoe print, everything you could imagine. Unfortunately, we had a $300.00 laminate floor on discontinued discount for 9 months prior to getting this crap, but a little water damage happened and here we are. What was great years ago, is no longer. Companies make a name for themselves and go cheap. We pay for it! I would run away from Armstrong flooring of any kind. I so wish I had my cheap flooring back! It didn't show any prints of any kind and was so beautiful. I absolutely hate this floor, which cost the insurance company $3000.00. UNREAL! I feel like they were taken for a ride. Maybe insurance companies need to refuse replacement floors from Armstrong?

We ARMSTRONG sheet vinyl installed, the best they have. After only 12 months our floor looks like complete garbage! The fading is so bad our once brown floor is now almost white - after only 12 months. Rebecca ** - customer service rep - told me she was going to make sure this was addressed. She went on vacation and never emailed me again! She TOTALLY blew us off!
I then got a hold of a lead Customer Service rep - Kerrianne ** - what a waste of air she turned out to be! She offered to send a rep - ooopsie! Then the rep is out sick. Can't have any other rep come out - NOPE! Can't wait until the rep is back to work? NOPE! So Armstrong wants to dump a roll of vinyl in our driveway and call it good. Leaving it up to us to pay for: removal of ** old Armstrong flooring; stay in a hotel for two days while this takes place; installation of new vinyl
And good old Armstrong? Well, they're going to dump some more substandard ** in our driveway and call it good! Well ** Armstrong! I'd rather spend my time and money exposing these ** frauds! I've sent them pictures where the installed flooring is almost white while a piece cut from the same roll and kept in our garage for 12 months is beside it - nice and rich looking, dark brown and grey. And they STILL want to dick around with us! They are nothing but ** LIARS and THIEVES!

I purchased a total of $5,000 worth of these vinyl Luxe planks including installation. I selected the highest quality level of the product. It was installed by the professional company I purchased the materials through. After 2 months, the floor had lost all shine. It is not yet one year old and the scratches are everywhere. I use only Armstrong products to clean it. When I called customer service, that was all they could suggest, more Armstrong products. I DO NOT recommend this vinyl product. I should've saved the money and gotten a real hardwood floor. I purchased this product as it met my specs for lower off-gassing of chemicals. HUGE mistake. It may not be killing me from the chemicals, but it looks like crap. Lesson learned.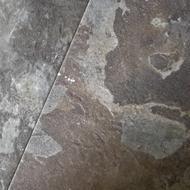 Armstrong replaced the Alterna after about a year - it took them to do anything said this would take care of the problem - well guess what same old stuff & they say we just need to keep changing tile out as needed. Who wants that kind of floor? Not me. Plus all the dust & mess & I bought this thru Efloors.Com & then they have to deal with Armstrong which never replies. I recommend no one use Alterna vinyl flooring by Armstrong. I would like to have my money & labor bill so I could get a good floor put down that you can walk on without being afraid of walking on & we don't even wear our shoes in the home. We have been dealing with this for 2 years.

I'd bought Robbins flooring several years ago via Lowe's - Robbins was evidently subsumed at some point by Armstrong and the Customer Service people told me that the corresponding product has been changed, effectively meaning that what I needed could no longer be gotten. I decided to order their slightly modified product anyway. Armstrong will no longer sell flooring via Lowe's, which made this very difficult. As Armstrong's customer services advised, I went to a smaller local flooring dealer who had never heard of the Metro Classics line by Armstrong and could not help.
Customer services (which is impossible to get via phone and who doesn't answer half of their emails) then provided some names of smaller flooring companies in a 60 mile radius (including the one I'd already tried who did not want to try to order it) who they said sold the flooring. Literally NONE of them said they could get this simple line from Armstrong (and, of course, it cannot be ordered DIRECTLY from Armstrong).
A year later I found a company online called Unbeatable Flooring who said they could order it and get it here within 3 weeks. I spoke with them about the fact that I would need to be given information ahead of time about when the delivery was arriving - not everyone has the luxury of hanging around the house for weeks on end waiting for delivery people - and I paid them for shipping and residential delivery - this took many phone calls and emails to arrange and although Unbeatable Flooring told me I'd be getting tracking information, I was given wrong information and run all over the place trying to find out what was going on with the shipping.
After MORE hours of struggling with this over the last few days and being told that the flooring was on a truck to be delivered today, I arranged to take time off work to be here - it was to arrive between 1 pm and 5 pm. I don't have the kind of money or the kind of job that permits taking time off for these "maybe" deliveries and the company will not deliver without a signature.
The shipping company (R+L Carriers, who I have had trouble with before, but who was arranged by Unbeatable via a "Logistics Company for the East Coast" called J.J. Haines & Co. Inc.) was unable to get through to the driver for hours today to make sure my flooring was actually going to arrive, as they assured me it would. I called again at 5 pm and waited 10 minutes to be shuffled around the offices to the right person, who assured me I was "next on the list." Now 6 pm has come and gone, and I'm unable to keep my evening obligation in case it shows up - the shipment requires a signature.

Bought Bruce Armstrong hardwood, 400 sq. ft. (CB130 Solid Oak Bruce D5K22-2) as the best quality hardwood floor as per their price and advertisements. Warranty -- 20 years. Three months after installation (professional installer registered at Armstrong dealersip) about 30% of all planks cracked or developed chips.
Contacted Bruce. Was referred to their dealer who inspected the floor, recognized hardwood planks' defects, supplied two boxes of planks, and those were installed instead of defected ones. All was done through Armstrong and paid by Armstrong.
Month ago noted that another dozen of planks cracked and developed chips. Contacted installer. He said, "It is wood defects." I need to contact Armstrong again.
At contact on April 3, 2007 Armstrong representative supervisor said it is not their defects, they do not know anything about wood defects, and are not responsible. Complete lie -- they sent boxes four months after original installation. Still have both -- original and new boxes' cartons. They sent inspection. They recognized hardwood defects. Bruce is not so good as their advertisements. They are not support warranty and their product is defective and low quality.

Armstrong Flooring will not honor manufacturer warranty on a defective laminate flooring product. Said product was actually discontinued due to known defects. A local Carpet One franchise was hired to install an Armstrong laminate hardwood floor in 2001. The floor was designed to be installed by sliding planks into place in a tongue-in-groove fashion and gluing together (different from the current locking laminate products). After one week of product "acclimation" and then installation, there were problems. In a small number of places, some seams began to rise, creating small ridges where the floor pieces joined. In other areas, some adjacent to the peaks, the planks separated by up to 1/8". In three places, planks did not properly fit at corners, resulting in sharp points.
Honoring product and installation warranties, within 6 months of the installation Carpet One sent an installer to repair the floor three times. For every correction made, however, a new issue presented another area. The result was less than perfect, but still for the better. I wrote the floor off as being a little higher maintenance than planned.
This year, I hired the same franchise to install more flooring, including Armstrong vinyl. The installer, who was a certified by Armstrong for laminate installation, immediately recognized the floor as a glue-together product that was defective. The installer alerted a Carpet One sales rep, and the company sent a sales representative to look at my floor. The floor was defective and needed repair or replacement, in his opinion as well.
A claim was filed with Armstrong via Carpet One in October, and Armstrong sent one of their distributor reps to my house to examine the problems. She immediately decided that each of my problems "must" be related to bad installation or uneven subfloor, without thorough investigation other than a moisture reading. Armstrong denied the claim per the rep's claims of moisture and uneven subflooring. 1) Moisture: Armstrong determined the flooring contained some excess moisture. This is a climate controlled, humidity-controlled home built on a crawlspace in which the ground is covered in plastic and lime.
The floor was found to contain some excess moisture, but the areas she tested were not even the defective areas, moisture causes expansion and not separation, and she based her findings on current product standards (the current products are moisture resistant on all sides and not held together by liquid glue -- of course they will retain less moisture). Also, between my subfloor and laminate floor lies Armstrong's own moisture barrier underlayment... So if moisture is coming up from under the house, they provided defective underlayment. 2) Uneven subflooring: My home has some uneven subflooring, but actually not in the areas in which the defects are occurring. No mention in the claim denial was made of plank separation... and neither moisture nor uneven subflooring can possibly be accountable for that issue.
Additionally, I continuously had to remind Armstrong's distributor rep while inspecting my floor that my floor was a glue-together installation, not interlocking. Even at the end of her "assessment" she claimed separation would be "due to bad installation since the pieces are made to lock together"... She had absolutely no idea the glue-together flooring was not designed to interlock! Armstrong and Carpet One have both acknowledged known problems with Armstrong glue-together laminate flooring significant enough for them to discontinue them shortly after my purchase, and the interlocking products are designed so problems such as mine do not occur.
It's not my fault I purchased a floor that had been poorly engineered/designed at the time of purchase. Factory warranty on the floor is 20 years. To date, they refuse to even repair even a few of the most apparent defects. Armstrong advised on 12/14/05 installer confirmed that problem is not manufacturer's defect. I have confirmed this statement is not truthful. Installer believes sales representative who inspected the floor was not knowledgeable of the product and biased toward Armstrong's interests because she is affiliated with Armstrong.

Joseph TruiniHome Improvement Contributing Editor
Joseph Truini is a home improvement expert who writes extensively about do-it-yourself home remodeling and repair, woodworking projects and tools and techniques. His work has appeared in several national magazines, including This Old House, Popular Mechanics, Country Living, Woman's Day, and Today's Homeowner. More about Joseph→

Parent company Armstrong World Industries began operations in 1891 and is headquartered in Pennsylvania. Armstrong Flooring designs and makes flooring and ceilings products for worldwide distribution. The company manufacturers products for both the residential and commercial market.
Products: Armstrong Flooring offers an impressive array of products, including solid hardwood, engineered hardwood, laminate, resilient vinyl sheets and tiles and linoleum.
Samples: Samples are available at participating retailers and can be ordered online for $5 each.
Levels of retail partners: Armstrong Flooring showrooms across the United States display the widest variety of Armstrong products, but its flooring is also sold at preferred retailers and home-improvement centers.
Installation: Some Armstrong retailers work with certified flooring contractors, and the Armstrong website provides self-help guides for do-it-yourself installers.
Design a room: The "Design a Room" feature on the Armstrong website allows customers to upload photos and then select flooring, wall colors and more using a digital visualizer.
Best for Luxury shoppers can choose from many high-end materials at Armstrong Flooring.
Armstrong Flooring Company Profile
Company Name:

Armstrong Flooring

Year Founded:

1860

Address:

P.O. Box 3001

City:

Lancaster

State/Province:

PA

Postal Code:

17604

Country:

United States

Website:

http://www.armstrong.com/