Best Credit Repair in Denver, CO
Credit repair companies in Denver help clean up your credit history through credit report disputes, credit monitoring, debt negotiations and financial counseling. Credit repair services are especially helpful to victims of identity theft. We've created a list of the best credit repair companies in Denver to help raise your credit score.

What to know about credit repair services in Denver
A bad credit score affects nearly every part of your life, including renting an apartment, applying for a mortgage and getting a job. If you have a low credit score, a credit repair service helps identify problems or mistakes on your credit report.
Credit repair companies pull their clients' credit reports from all three major credit bureaus and go through them line by line to identify any possible mistakes or errors. The companies then work with clients to get their credit reports corrected. Credit repair companies identify negative items that affect your credit score and work with you to create a strategy to mitigate those negative items. In general,  companies charge a one-time fee and then a monthly charge of around $90.
Credit repair regulations in Denver
The Fair Credit Reporting Act regulates credit repair companies at a national level, but businesses in Denver must also follow the Colorado Credit Services Organization Act. Among other things, this law requires a written contract and prohibits the company from requiring payment before services are rendered. It also prevents credit repair agents from advising you to lie to credit reporting bureaus. Unlike in many states, Colorado credit repair companies are not required to be bonded.
Even though credit repair companies are regulated by the federal and state government, the industry is still prone to scams. If you decide that a credit repair company might be able to help you, be careful to choose one that offers transparent pricing and a written contract. Steer clear of businesses that require upfront payments.
Denver credit repair FAQ
Is credit repair legal in Colorado?

Yes, credit repair is legal in Colorado under the Fair Credit Reporting Act. There are also state laws that help protect consumers and ensure they receive the services they pay for.

Who regulates credit repair companies in Denver?

Both the federal and state governments regulate credit repair companies in Denver. The Credit Repair Organizations Act is a federal law that regulates credit repair businesses and services and makes it illegal for them to make false claims. In Colorado, the Colorado Credit Services Organization Act protects state residents with a number of regulations on how these companies can do business.

How much does credit repair cost in Denver?

The cost for credit repair in Denver varies, but typically you can expect to pay an initial fee of between $15 and $50 and a monthly charge for as long as you need the services. Monthly charges run between $50 and $100 per month for a single person.

How common are credit repair scams in Denver?

Credit repair scams are somewhat common in Denver. Be sure to work with companies that provide a written contract of what they offer and avoid companies that require upfront payments.
Thank you, you have successfully subscribed to our newsletter!
We value your privacy. Unsubscribe easily.
Denver credit repair company information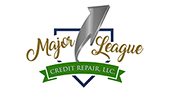 Major League Credit Repair customers get 24/7 account access and unlimited disputes with all bureaus. The company also provides financial coaching and tax services to help prevent future credit issues. Clients receive responses in the mail within 45 days of dispute submissions.
Service area: Denver and Colorado Springs
Address: 8354 Northfield Blvd., Bldg. G, #3700, Denver, CO 80238
Phone: (800) 875-6895
Hours: M - Sat: 9am - 5pm
Website: majorleaguecr.com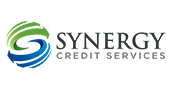 Synergy Credit Services uses a six-step plan that starts with a free one-on-one analysis. The company sets realistic goals and creates a strategy that includes education and coaching. Then the staff does the work of tracking down issues and contacting creditors to set things right. Synergy Credit Services' 24/7 online portal gives customers the chance to get answers and check their progress at all times.
Service area: Denver metro area
Address: 2821 S. Parker Road, #265, Aurora, CO 80014
Phone: (866) 709-9461
Hours: M - F: 8am - 5pm
Website: synergycreditpros.com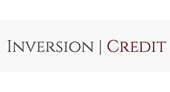 Inversion Credit is known for its aggressive approach to deletions and may get results in as quickly as 60 days. Many customers report movement on their credit score within the first 45 days. The company's online portal also offers educational resources and 24/7 credit consultation. Inversion Credit has an online messaging service so clients' questions are answered at any time of the day.
Service area: Denver
Address: 10200 E. Girard Ave., Bldg. D, #206, Denver, CO 80231
Phone: (800) 355-5670
Hours: M - F: 8am - 4:30pm
Website: inversioncredit.com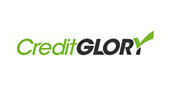 Credit Glory estimates the company's clients will see large score improvements within four to six months. The company claims 94% of its clients see a 10-point boost in the first 35 days of the program. Credit Glory's employees handwrite all dispute letters.
Service area: Denver
Address: 1624 Market St., #202, Denver, CO 80202
Phone: (720) 575-1121
Hours: M - F: 8am - 8pm
Website: creditglory.com/denver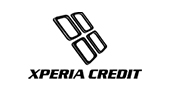 Xperia Credit employs certified FICO professionals to analyze your credit situation and create a personalized plan for recovery. The company's intense analysis identifies the most damaging parts of your credit, and the company targets and disputes those entries.
Service area: Denver
Address: 999 18th St., # 3000, Denver, CO 80202
Phone: (844) 756-5564
Hours: M - F: 8am - 6pm
Website: xperiacredit.com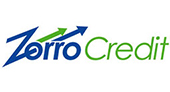 Zorro Credit states that most of its clients see an improvement in their credit score in 60 days. The company's services include removing collections, late payments, charge offs, bankruptcies, repossessions, foreclosures and judgments. After the initial consultation, Zorro Credit sets up a credit repair plan that fits your budget and starts you on the path to a higher credit score.
Service area: Denver
Address: 6731 Lowell Blvd., #192, Denver, CO 80221
Phone: (720) 707-3250
Hours: M - Sat: 8am - 6pm
Website: zorrocredit.com/credit-repair-denver/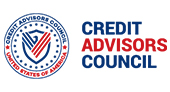 Credit Advisors Council offers credit counseling, debt consolidation, identity theft recovery and financial literacy services in addition to credit repair options. The company has credit counseling and credit building services, and customers can visit the Denver office for a face-to-face consultation.
Service area: Denver
Address: 1550 Wewatta St., Denver, CO 80202
Phone: (720) 440-7770
Hours: M - F: 9am - 9pm
Website: creditadvisorscouncil.com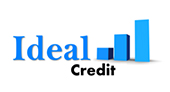 Ideal Credit offers personalized, detailed credit report analysis to help create a plan to attack clients' negative entries and improve their credit scores. The company focuses on practical recommendations to each negative line on a customer's credit report and offers a wide variety of options on how to move forward and correct them.
Service area: Denver metro area
Address: 215 S. Wadsworth Blvd., #520, Lakewood CO 80226
Phone: (866) 567-2286
Hours: M - F: 9am - 6pm
Website: idealcredit.com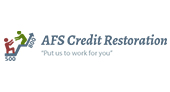 AFS Credit Restoration uses credit education and a comprehensive program for rebuilding positive credit in conjunction with repair services to improve your credit score. The company's initial consultation identifies the items that need to be removed or disputed and provides you with information on how to move forward within 45 days.
Service area: Denver
Address: 44 Cook St., #100, Denver, CO 80206
Phone: (800) 439-3868
Hours: M - F: 8am - 6pm
Website: absolutefin.com
Thank you
Keep an eye on your inbox, the latest consumer news is on its way!