It's also the quickest way to get a return if you're due for one
01/15/2020
|
ConsumerAffairs

By Gary Guthrie
Gary Guthrie covers technology and travel for the ConsumerAffairs news ... Read Full Bio→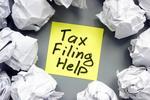 Do you remember the first time you had to file a tax return? For most first-timers, it was a daunting array of too many boxes and what-exactly-are-they-asking-for numbers to track down.
Maybe -- just maybe -- the Internal Revenue Service (IRS) has turned a sympathetic ear to the demographic it's going to have to deal with for the next 50+ years. As an entry point, the agency has upped its promotion of IRS Free File, a tax return specifically designed for first-time filer...
More
It pays to plan now for next year's tax season
01/02/2020
|
ConsumerAffairs

By Mark Huffman
Mark Huffman has been a consumer news reporter for ConsumerAffairs ... Read Full Bio→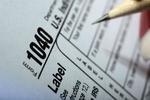 With the arrival of a new year, many consumers will already be preparing to file their 2019 federal tax return. But it could pay to be aware of tax changes that have just gone into effect for 2020.
Even if you haven't gotten a raise or added a dependent to your family, you might find yourself in a different tax bracket this year. The Internal Revenue Service (IRS) makes slight adjustments to the tax brackets every year to account for inflation.
Here are the tax brackets a...
More
Sort By