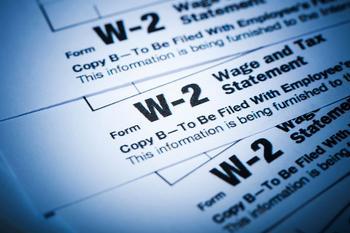 With the new year underway, it's a good time for taxpayers to start considering their 2023 withholdings
While tax season requires taxpayers to get all of their documents in order and ready for filing, it's also important to be aware of tax withholdings for the 2023 tax year. 
The Internal Revenue Service (IRS) explained that any number of factors can affect how much taxpayers owe in a given year – changing filing status, changing living situation, having a child, changing jobs, etc. However, to avoid penalties and having to make additional tax payments, it's important for ...