Those who fail to accurately report their income could face fines and jail time
07/29/2019
|
ConsumerAffairs

By Sarah D. Young
Sarah D. Young has been a columnist for a blog ... Read Full Bio→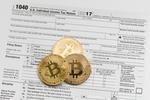 Throughout the month of August, the IRS will be sending out warning letters to roughly 10,000 taxpayers reminding them that earnings from cryptocurrency trades must be reported in federal tax filings.
The agency said it found the names of taxpayers known to have a cryptocurrency trading account "through various ongoing IRS compliance efforts." 
"Taxpayers should take these letters very seriously by reviewing their tax filings and when appropriate, amend past returns and p...
More
Despite bipartisan support, the measure is not without controversy
04/10/2019
|
ConsumerAffairs

By Mark Huffman
Mark Huffman has been a consumer news reporter for ConsumerAffairs ... Read Full Bio→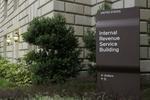 Democrats and Republicans in Congress find little they can agree on these days, but a bill to modernize federal income tax filing passed easily in the House with bipartisan support.
The Hill reports the outlook for the bill appears solid in the Senate when that chamber takes up the measure.
The bill is designed to make it easier for people to file their taxes, according to Rep. John Lewis (D-Ga.), who authored the bill. Among its provisions is an improvement in taxpayer s...
More
Sort By