IRS computer problems prevented tax-filers from paying electronically
04/18/2018
|
ConsumerAffairs

By Mark Huffman
Mark Huffman has been a consumer news reporter for ConsumerAffairs ... Read Full Bio→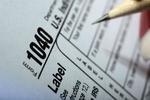 The crush of last-minute tax filers crashed an Internal Revenue Service (IRS) computer network, so the tax agency is extending the tax deadline through today.
"Individuals and businesses with a filing or payment due date of April 17 will now have until midnight on Wednesday, April 18," the IRS said in a statement. "Taxpayers do not need to do anything to receive this extra time."
According to the announcement, the IRS encountered system issues Tuesday morning. Taxpayers w...
More
​California tax preparers recommend watching out for these tell-tale signs
04/04/2018
|
ConsumerAffairs

By Mark Huffman
Mark Huffman has been a consumer news reporter for ConsumerAffairs ... Read Full Bio→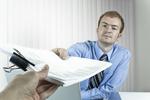 Last minute tax filers aren't always that choosy about who prepares their tax return -- but they should be.
They might see a hand-painted sign in their neighborhood, or respond to a flier they see on a bulletin board. If they're unlucky, they could end up with a "rogue" tax preparer.
A rogue tax preparer is someone who might scam you, stealing your refund, or even your identity. Or it might be someone with a rudimentary knowledge of tax preparation who will collect a fee ...
More
Sort By