Despite bipartisan support, the measure is not without controversy
04/10/2019
|
ConsumerAffairs

By Mark Huffman
Mark Huffman has been a consumer news reporter for ConsumerAffairs ... Read Full Bio→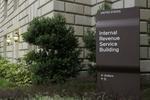 Democrats and Republicans in Congress find little they can agree on these days, but a bill to modernize federal income tax filing passed easily in the House with bipartisan support.
The Hill reports the outlook for the bill appears solid in the Senate when that chamber takes up the measure.
The bill is designed to make it easier for people to file their taxes, according to Rep. John Lewis (D-Ga.), who authored the bill. Among its provisions is an improvement in taxpayer s...
More
To guard against identity theft, consumers need to consider a lot of moving parts and information
04/03/2019
|
ConsumerAffairs

By Gary Guthrie
Gary Guthrie covers technology and travel for the ConsumerAffairs news ... Read Full Bio→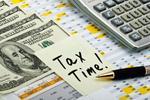 Tax filing day is less than two weeks away, and another red flag has been raised about the importance of consumers keeping their personal data away from prying eyes.
In Shred-it's just released 2019 Tax Season and Fraud Prevention Report, it caught our attention at ConsumerAffairs that more than one third (38 percent) of taxpayers say they're sweating that they could become a victim of identity theft during tax season, yet nearly half of all taxpayers (45 percent) confes...
More
Sort By