The increase in the standard deduction has many nonprofits concerned about a drop in year-end donations
11/28/2018
|
ConsumerAffairs

By Sarah D. Young
Sarah D. Young has been a columnist for a blog ... Read Full Bio→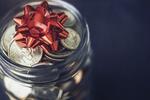 Charities are worried that they may receive fewer donations this holiday season as a result of the Tax Cuts and Jobs Act passed by Congress last year.
The new law, which went into effect in January, nearly doubled the value of the standard deduction for both individuals and married couples, thereby reducing the tax payoff for donations. Under the tax law change, many taxpayers who used to itemize deductions may find it less necessary to include charitable donations.
The...
More
The big question is will businesses take to the notion
11/26/2018
|
ConsumerAffairs

By Gary Guthrie
Gary Guthrie covers technology and travel for the ConsumerAffairs news ... Read Full Bio→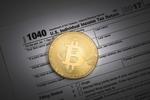 Cryptocurrency regained some of its lustre on Monday, as the state of Ohio announced that it's permitting businesses to pay their tax bills using the digital currency.
With that move, Ohio becomes the first U.S. state to accept Bitcoin as payment for taxes and has built a special website -- www.OhioCrypto.com -- to manage the effort.
Ohio's state treasurer, Josh Mandel, crafted the blueprint so that it works for everyone -- "from mom and pop coffee shops to Fortune 100 co...
More
Sort By