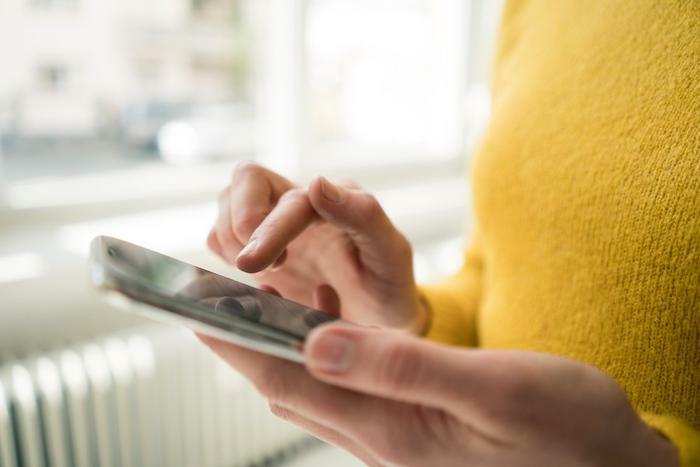 Verizon has updated its free Call Filter app with a "Neighborhood Filter" to cut down on the number of scam calls customers receive from numbers with their same area code and prefix. 
The tactic is called "neighbor" or "neighborhood spoofing," and scammers use it to trick people into answering their call. Verizon said the filter allows customers to silence and send these types of calls straight to voicemail. 
"The Neighborhood Filter is the latest enhancement to Call Filter, which gives you the power to block or avoid many of these robocalls at no cost," the carrier said in an announcement. "While Call Filter auto blocks high risk (Potential Fraud) calls, you may choose to block all spam risk levels in order to silence spam callers from reaching your device with just a few taps on the free Call Filter app or by going to My Verizon."
Allowing certain calls 
If a call you wanted to receive was thwarted by the filter, Verizon says there's an option to select "Ignore Filter" in the post-call details in the Call Filter app. Selecting this option will prevent the call from being blocked again in the future. 
"The filters can be removed at any time by tapping 'Remove' next to the neighborhood in the 'Other Filters' section of the 'Block Management' page," Verizon added. 
In addition to filtering out suspicious calls coming from the same area code, customers can choose to add up to ten other neighborhood numbers that scammers have targeted them with. Adding more numbers will cost an extra $3 per month through the company's Call Filter Plus service. 
The company said the new filter is part of its "ongoing commitment" to protecting customers from unwanted calls. Verizon noted that over 78 million of its customers have been shielded from over 13 billion unwanted calls as a result of its efforts to combat robocalls. 
"We have been driving adoption of STIR/SHAKEN, an industry-wide effort that helps verify that a call is in fact from the number displayed on the Caller ID and not spoofed," the company said. "And we recently confirmed that we met the Federal Communications Commission's (FCC's) industry mandate to sign calls with STIR/SHAKEN." 
Verizon's updated Call Filter app is available now for Android and iOS.