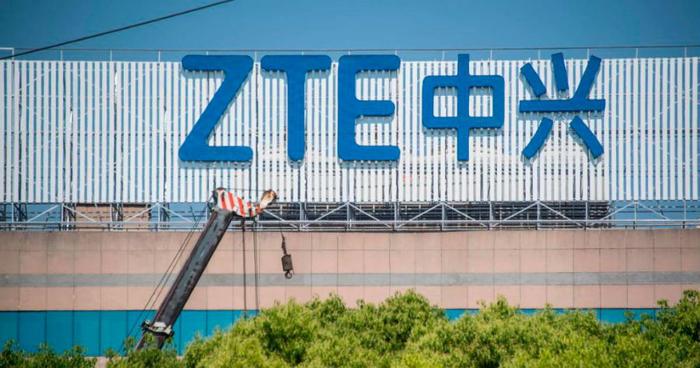 President Trump announced on Sunday that he and Chinese President Xi Jinping are working together to help ZTE, the world's fourth-largest cell phone maker, save jobs after it pleaded guilty to selling U.S. technology to Iran and North Korea and then violated the terms of the settlement.
The two sides "are working together to give massive Chinese phone company, ZTE, a way to get back into business, fast," Trump said in a tweet, adding that he has instructed the Commerce Department "to get it done."
ZTE previously agreed to pay $1.2 billion as reparation for selling U.S. technology to Iran and North Korea. It later violated the terms of the settlement by failing to fire or discipline the employees who were involved in the illegal actions.
As penalty for its actions, the Commerce Department imposed a seven-year ban on the company that prevented it from buying parts from U.S. manufacturers. ZTE said the Denial Order would "severely impact" its business. Experts called the ban a "death sentence" for the company.
Last week, ZTE disclosed that it had halted "the major operating activities of the company" as a result of the ban.
Surprising turn of events
President Trump's lifeline to China is being viewed as a drastic shift from his "America First" stance. President Trump has in the past accused China of stealing U.S. jobs and vowed to crack down on what he says are unfair trade practices.
A few hours later, President Trump followed up with another tweet: "China and the United States are working well together on trade, but past negotiations have been so one sided in favor of China, for so many years, that it is hard for them to make a deal that benefits both countries. But be cool, it will all work out!"
"A reversal of the ZTE decision could temporarily tamp down trade tensions by allowing the Chinese to make concessions to the U.S. without losing face," Eswar Prasad, a professor of trade policy at Cornell University, told The Associated Press.
"Trump may have recognized that backing off on ZTE clears the path for him to claim at least a partial victory in the US-China trade dispute based on the concessions the Chinese seem prepared to offer," Prasad said.
The two countries are preparing to continue trade talks in Washington this week.
"The President's tweet underscores the importance of a free, fair, balanced, and mutually beneficial economic, trade and investment relationship between the United States and China," said White House deputy press secretary Lindsay Walters in a statement.